It looks like The Voice Season 22 will carry on without Kelly Clarkson in a coaching chair. On May 15, NBC shared a video of the upcoming season's four coaches, but Clarkson was absent from the lineup. While the American Idol alum has yet to address her absence, she did indicate that she's looking to take a break from work in the next few months. Here's what Clarkson said.
Who are 'The Voice' Season 22 coaches?
NBC took to The Voice's official Twitter account on May 15 to share a video of season 22's coaches harmonizing on Mika's "Grace Kelly" (seen below). Blake Shelton, the show's longest-running coach, appeared in the clip, as well as John Legend, who joined in season 16. Gwen Stefani was also present; she served as a coach in seasons 7, 9, 12, 17, and 19.
The video also featured a new face: Camila Cabello. She has appeared on The Voice as an adviser in the past, but this will be her first time coaching.
"Give a warm welcome to your Voice coaches," the tweet read.
The Voice Season 21 featured Legend and Shelton as coaches, as well as Clarkson and Ariana Grande. Unfortunately, it looks like the two female powerhouses will not return for season 22. In Grande's case, this likely has to do with her casting in the Wicked film adaptation — she recently shared in a YouTube Q&A video that she'll be "spending all of my time with Glinda." But what about Clarkson?
Is Kelly Clarkson coming back to 'The Voice'?
Kelly Clarkson hasn't shared anything about The Voice Season 22 or her plans for the future — but that's exactly how she wants it. During a recent appearance on The Elvis Duran Show, the "Since U Been Gone" singer opened up about turning 40 this year. And what is Clarkson's birthday gift to herself? Time off.
"I literally said 'no' to everything this summer. I will not do anything this summer. Since I was 16 years old, I haven't had a summer off. This is my first summer off. I am taking time," she shared.
While The Voice won't premiere until the fall, it usually begins shooting auditions and promos over the summer months. It sounds like Clarkson will just take a hiatus for the season, but her future involvement with the singing competition is still unclear. It's also possible she could return as a guest mentor in season 22, depending on how long she's taking a break.
Clarkson has certainly been busy in recent weeks. She and Snoop Dogg just finished co-hosting NBC's first-ever American Song Contest, an 8-week live event inspired by Eurovision Song Contest. Plus, she's been taping The Kelly Clarkson Show.
Clarkson had a historic win in season 21 with Girl Named Tom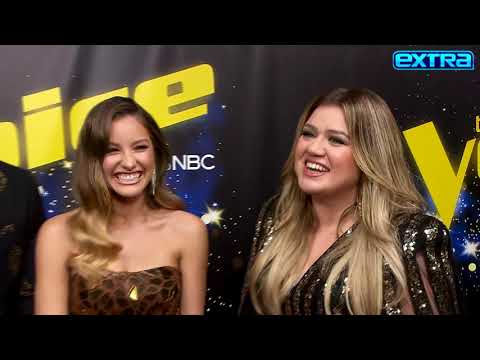 Clarkson has won The Voice four times since she joined as a coach in season 14. Her latest win came in the most recent season with sibling trio Girl Named Tom, the very first group to triumph in the singing competition.
"We [the coaches] get lucky and fortunate to work with these artists. … We get inspired by them musically," Clarkson told ExtraTV while celebrating the win in December. "I've never been able to work with a group like this and go this far on a show. It's been really, really fun and very inspiring. We learn a lot."
The Voice Season 22 does not yet have a premiere date. Stay tuned to Showbiz Cheat Sheet for more updates.
Source: Read Full Article