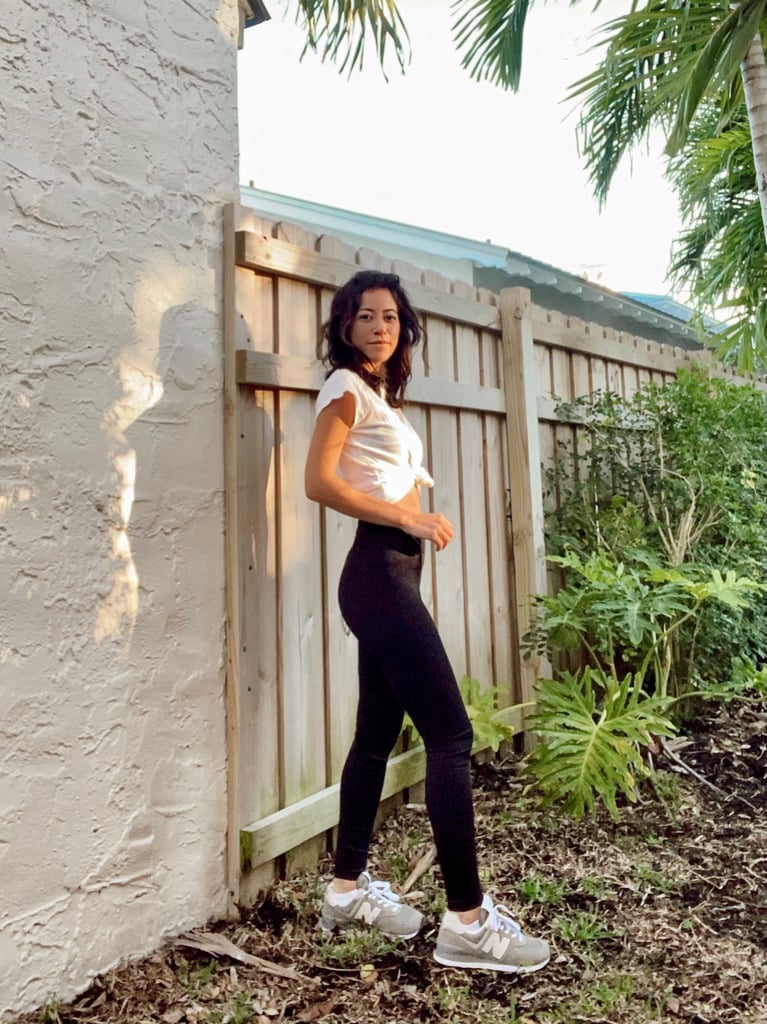 Madewell Launched Leggings and I'm Literally Never Taking Them Off

A male friend once asked me why women prefer wearing leggings to the gym instead of shorts. The answer is simple: Leggings are super flattering, comfortable enough to wear for hours on end, and they offer the perfect amount of stretch for exercising. Try as they might, there are no other viable options on the market that multitask quite like a good pair of leggings. So when I heard that Madewell, arbiter of everyday basics, is launching its first-ever style, I jumped at the chance to try them out.
The High-Rise 7/8 Legging is part of the brand's athleisure collection, appropriately dubbed MWL ("Make Weekends Longer," because who would disagree?), and let me tell you, every day feels like a Saturday in these bad boys. Designed using a blend of recycled nylon and spandex, the legging has a tight but not-too-restrictive compression fit, flatlock seams to prevent chafing, and a bounce-back stretch that's specially engineered to maintain its bottom-sculpting shape and withstand a plethora of activities, whether I'm lounging around at home or picking up from my current go-to lunch spot OTL (there's even a hidden cardholder pocket in the waistband!). Madewell's denim has garnered a cult following among petites for its just-right lengths and — at five foot three inches — the crop hits my ankles exactly where it's supposed to. Plus, the fabric is thick and opaque, so I don't run the risk of my neighbors seeing too much of me.
While the pandemic has certainly changed a lot of things about our lives, leggings isn't one of them. The shift to working from home has only crystallized them as a defining trend of 2021, which will henceforth be known as the year when comfort staples became paramount. The $65 price tag is also hard to beat, especially considering it pays itself back in cost-per-wear. TBD on when I'm taking them off. Read on to see how I styled them and shop them for yourself too.
Source: Read Full Article