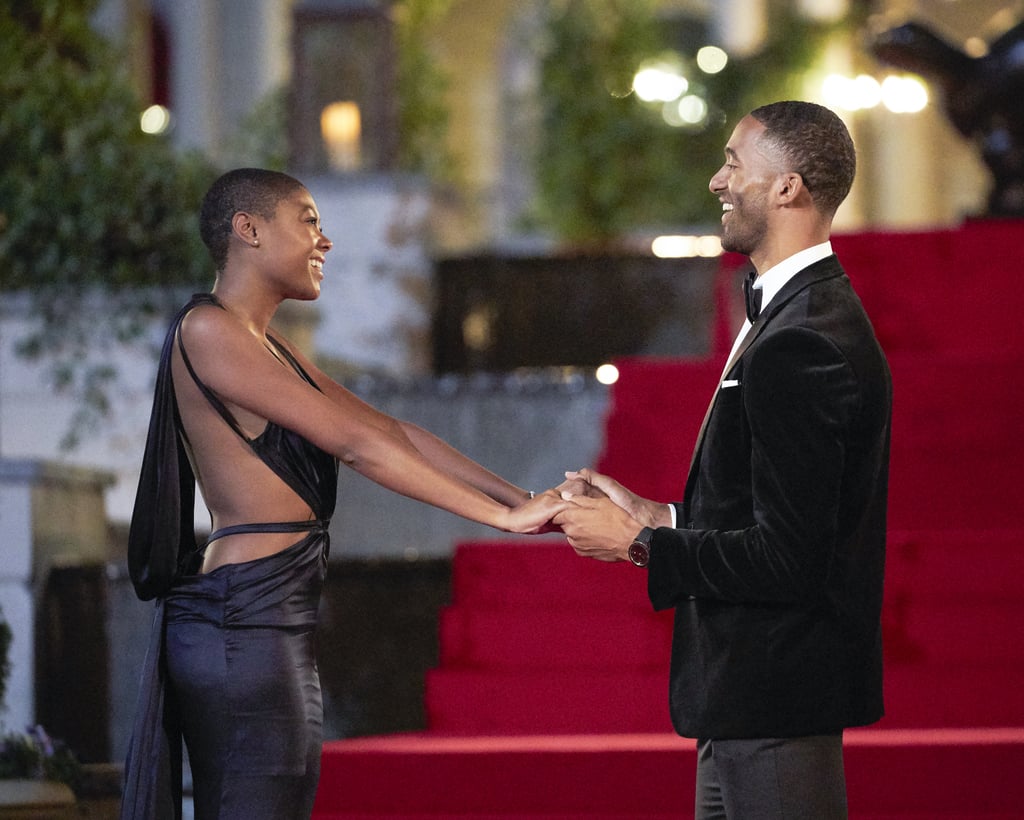 Twitter Can't Get Enough of This Bachelor Contestant's Gorgeous Gown, and Neither Can Matt James

Matt James's season of The Bachelor started off strong with many women pulling out red-carpet-worthy gowns for the premiere on Monday night, but there was one woman who caught our attention: Chelsea Vaughn. Chelsea made a huge impression with both Bachelor Nation and Matt James with her premiere gown. She opted for a gorgeous black, backless gown that had multiple cutouts. Her gown was so head-turning, even Matt commented, "Wow, she is wearing that dress," as he watched Chelsea saunter off to the cocktail party.
Twitter couldn't get enough of Chelsea's dress either, claiming that she will go down as one of the best-dressed contestants of all time and that she deserved to win solely because of how amazing she looked in that dress. As for who designed the sexy cutout number called the Emilia Gown, that would be 18-year-old CFFA Emerging Designer of the Year recipient A'kai Littlejohn. In fact, A'kai was even a contestant on Project Runway Junior's second season! The exact dress isn't available until next season, but there is a navy version of the gown available now for $995 if you want to copy the look. Read on to see all angles of the jaw-dropping gown ahead.
Source: Read Full Article