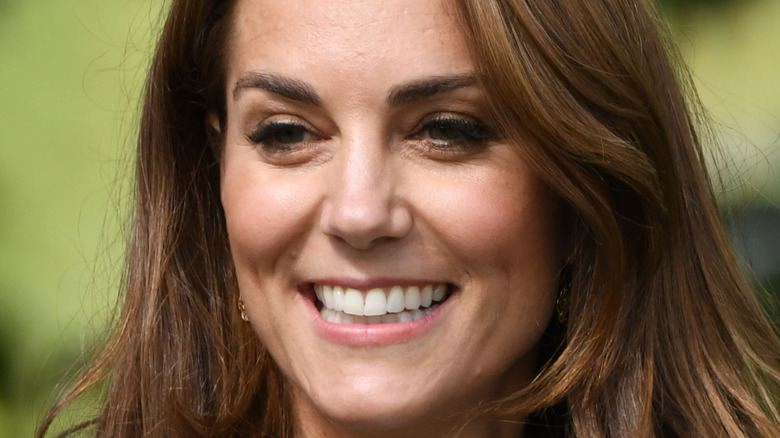 Bart Lenoir/Shutterstock
By Amanda Lynne/Sept. 13, 2021 12:27 pm EDT
Prince William and Kate Middleton are two of the most well-known people in the world. The British royals are often seen at numerous events each month and fans have come to expect to see new photos of the pair as they attend their engagements. However, some royal enthusiasts have noticed that the Duchess of Cambridge has been very absent from the public eye as of late (via Yahoo), which is strange considering the pair have reportedly been given higher roles within the institution.
According to royal expert Andrew Lownie, Queen Elizabeth is taking a step back from some of her duties because of her advanced age. Because of this, William and Kate are now taking on more responsibility. "We're in a period of what can be called a soft regency, in effect the queen is standing back, not doing many roles," Lownie told Express. He went on to reveal that Elizabeth's oldest son, Prince Charles, is now taking on a heavier workload due to the queen's lighter schedule. This means that the Duke and Duchess of Cambridge are taking over some of the previous jobs that Charles and his wife, Camilla had overseen. "As a result, William and Kate, who seem to be very popular, are stepping into the position that Charles and Camilla had. Because they are, I would say almost more popular than Charles and Camilla, they've probably been given a higher role."
However, with Kate's noticeable public absence, fans can't help but speculate that she may be expecting her fourth child.
Kate Middleton recently attended the wedding of her brother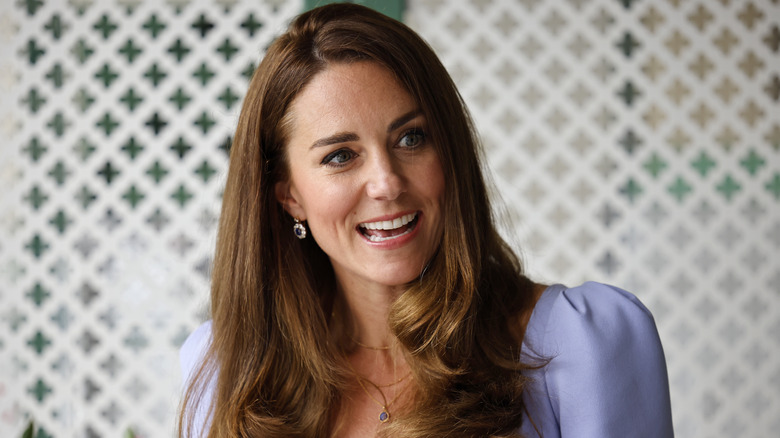 Yahoo reports that Prince William has officially returned to work after taking some time off during the summer to spend time with his family. Meanwhile, Kate Middleton has gone over two months without a public outing. Fans are now wondering if Kate may be in hiding or just at home resting due to a possible pregnancy. TV host Natalie Barr recently revealed that the Duchess of Cambridge may be staying out of the spotlight because she's at home feeling sick, having been known to get very ill during her pregnancies. "I've no idea, I'm just adding to the rumors. She could actually just be having a life," Barr stated.
Although Kate hasn't been photographed out in weeks, it appears that she's not in hiding. Page Six reports that William and Kate, took their three children, Prince George, Princess Charlotte, and Prince Louis to France over the weekend in order to attend the wedding of her brother, James Middleton and Alizee Thevenet. The couple had previously postponed their nuptials twice due to the COVID-19 pandemic and finally walked down the aisle in an intimate ceremony that was attended by close friends and family members.
While neither William nor Kate have made any statements about the Duchess of Cambridge's public absence, it may be that she's simply taking some well deserved time off from her duties to spend time with her children as they return to school. Either way, fans will surely be looking for signs of a baby bump during Kate's next outing.
Source: Read Full Article