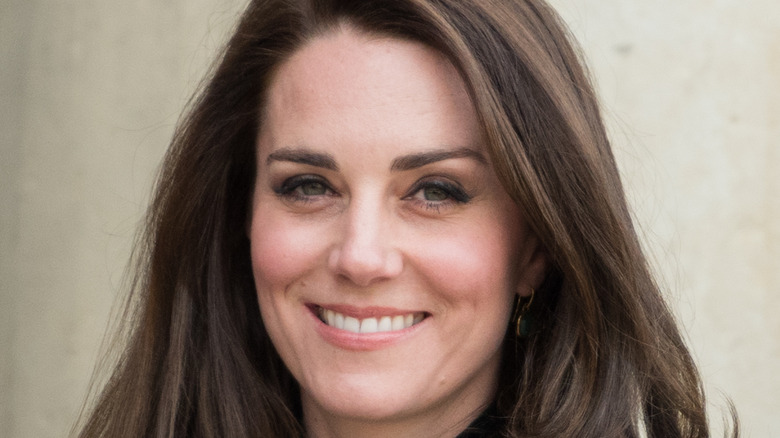 Kate Middleton is known for her pretty and polished style, and over the years, she has worn (and re-worn) some incredible looks. Which one is her best, most fashionable moment ever, though?
Well, there is the baby blue Jenny Packham gown, which is covered in gorgeous embellishments and which was seen on her at the Palladium Theatre in London in 2017. There are several ensembles by Alexander McQueen, such as a white dress she was spotted in back in 2012, as well as again at the 2020 BAFTAs. Another memorable dress is a sparkly red ensemble by Needle & Thread, worn to a reception at Buckingham Palace (via Harper's Bazaar).
There are, of course, all of Middleton's exquisite coats/coat dresses and their matching fascinators, and two examples include a blue look spotted at Westminster Abbey in 2019, as well as a red Catherine Walker coat and fascinator in 2020 (via Marie Claire). But of all her stunning looks, this ensemble of Middleton's stands out from the crowd. 
Middelton's top look was worn while she visited Guinness in Ireland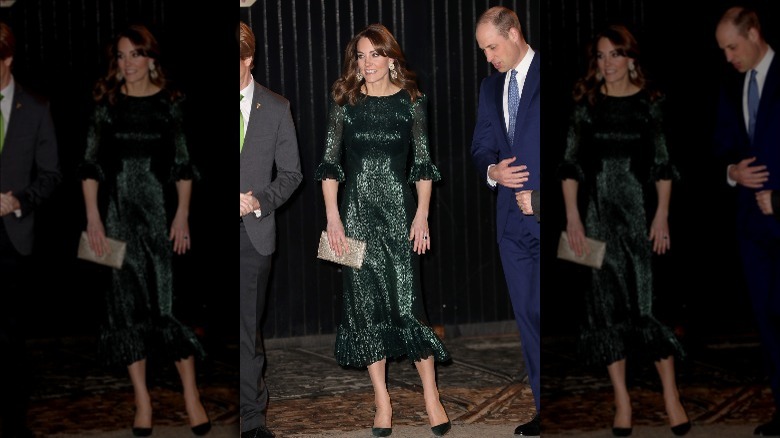 So what is Kate Middleton's top look of all time (not counting her wedding dress, which is in a category all on its own)? That would be a green midi dress by The Vampire's Wife.
Known as the Falconetti dress, the Duchess of Cambridge wore this stunner in Dublin, Ireland, while visiting the Guinness Storehouse with Prince William (via Hello! Magazine). Its ruffle sleeves, metallic fabric, and flouncy skirt all add to its appeal and its flattering fit. The most striking part of this piece, though, is that color. Middleton looks great in emerald green and opts for it often. Seeing it on such a pretty dress, all while she enjoyed some Guinness beer, made it even more memorable!
We are not alone in this choice either. This outfit is always on roundups of this royal's best looks, and it was even named the Dress of the Decade by Vogue.
Source: Read Full Article