"It was Kate and the kids and that was it," claimed the father of eight, who also revealed his secret two-year romance with girlfriend Stephanie Lebo during an interview with the U.S. Sun.
Jon Gosselin has accused his ex-wife Kate Gosselin of isolating him from his own family during their marriage.
In an interview with the U.S. Sun, published on Tuesday, the 46-year-old reality star — who shares eight children with his ex — claimed Kate attempted to keep him away from his family — including his mother — because she allegedly doesn't speak to hers.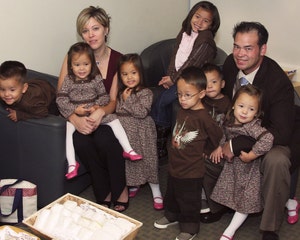 What All The Gosselin Kids Have Said About Their Ongoing Family Drama
"I was segregated from my family with Kate," Jon said. "It was Kate and the kids and that was it. She doesn't talk to her own family so she tried to segregate me from mine until I woke up one day."
The TLC alum — who revealed his secret two-year romance with girlfriend Stephanie Lebo, 35, during the interview — added, "Now I call my mom every day and I call Steph's mom every day."
"It just makes my family dynamic much easier," he said. "I didn't have that so much in previous relationships, especially with Kate. Hell no."
Jon went on to note that he's on "good terms" with "all" his exes — except for his ex-wife.
"People might see what's going on between me and Kate over the past few years and think I am the difficult character," he told The Sun, "but I'm actually on good terms with all my exes — Kate is the only one I don't speak to."
Waiting for your permission to load the Instagram Media.
Instagram Media Unavailable
"Colleen and I just decided we weren't right for each other, but we still talk and we are on good terms," he added, referring to his ex-girlfriend Collen Conrad. "I talk to other exes."
Jon shares 19-year-old sextuplets — sons Aaden, Collin, and Joel, and daughters Alexis, Hannah, and Leah — and 22-year-old twins, Cara and Mady, with Kate. Jon and Kate, 48, were married for 10 years, before divorcing in 2009.
The Gosselins recently made headlines after Collin and Hannah Gosselin spoke out about their alleged experience living with their mom following their parents split on VICE's docuseries Dark Side of the 2000s.
When Collin was just 12 back in 2016, his mother said he had "special needs" and sent him to a live-in learning facility. In the doc, the 19-year-old — who has been the most outspoken sibling when it comes to his family — called out his mom for putting him facility and accused her of treating him unfairly as a child. Although he admitted he wasn't a "perfect child," he said his "misbehaving was no different" than his siblings. He said he believes that since Kate "was going through a lot of things" at the time, she unfairly took it out on him.
"I mean, a divorce and plenty of different things that can't be easy to go through," Collin added. "And, you know, I want to think that she needed someone to take out her anger and frustration on, and it was just kind of me. I was in the way, and I was there. So, she chose me."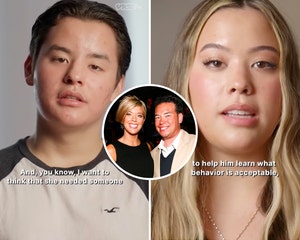 Collin Gosselin Says Mom Kate Would Take Out Her 'Anger and Frustration' on Him
Collin was pulled out of the institution and moved in with his father in 2018, after Jon got sole custody of the teen; Hannah was the only other of the ex-couple's eight children who also moved in with him. The other four sextuplets — Aaden, Joel, Alexis and Leah — lived with their mother. The older 22-year-old twins — Cara and Madelyn — graduated college this year.
Following Collin's tell-all interview, Kate came forward to share her truth — claiming Collin was "unpredictable" and often had "violent" outbursts that still continue to this day.
"My son Collin, whom I love with all my heart, has received multiple psychiatric diagnoses over the years. For the safety of myself, his brothers and sisters and for his own well-being, he was placed in a facility following years of outpatient treatment which proved insufficient for his needs," she wrote in a statement.
She continued, "Unfortunately, I believe Collin remains a very troubled young man who continues to need a lot of help. His brothers and sisters and I have not been directly involved in his life due to his history of unpredictable behavior and violent tendencies towards us."
In response, Jon called Kate's statement "false accusations" and claimed that after years of not seeing her son, she was still "unable to control her abusive words towards him."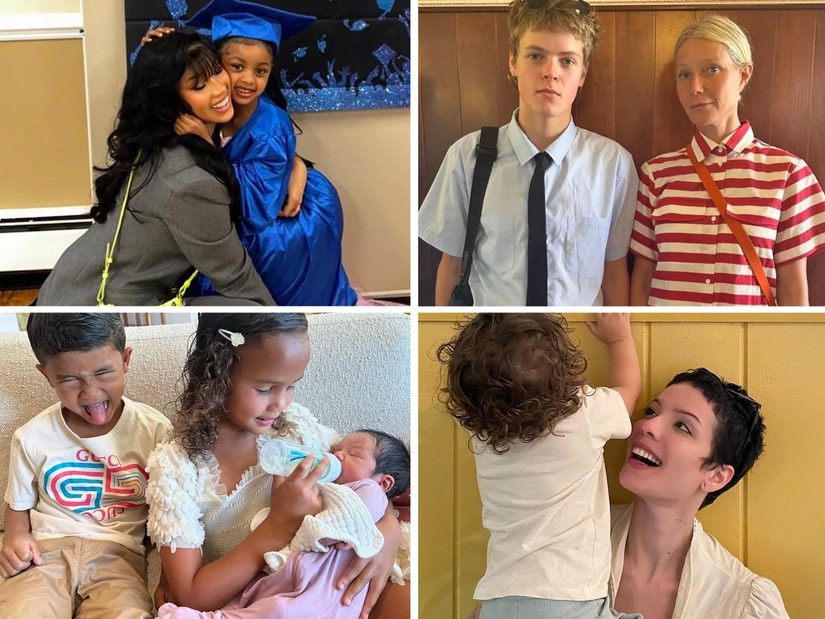 Source: Read Full Article