From Jada Pinkett Smith and Will Smith to Dax Shepard and Kristen Bell, TooFab is taking a look at 15 couples who didn't sign a prenup before tying the knot.
Not all relationships in Hollywood are built to stand the test of time — and when these high profile marriages come to an end, things can get messy. When two celebrities split, there's usually millions of dollars on the line as well as some pretty expensive property. That's why many stars choose to sign a prenuptial agreement before they tie the knot, preemptively deciding how their finances will be split in the case of a divorce.
But not all celebrities actually sign a prenup. Whether it's because they believe their relationship will never end, or because they tied the knot before they found fame and fortune, some stars choose not to sign on the dotted line.
Find out which famous couples didn't sign a prenup…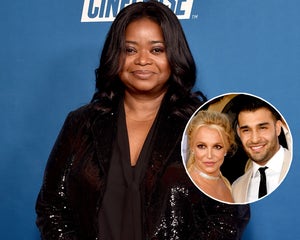 Octavia Spencer Warning to Britney Spears About Prenups Resurfaces After Sam Asghari Divorce News
1. Will Smith & Jada Pinkett Smith
Shortly after Jada Pinkett Smith revealed that she and her husband Will Smith have been separated for seven years, she shared that the former couple actually don't have a prenup. Explaining her decision, Jada said that she had a deep conversation with Will before their wedding and made the promise to always work through the hard times in their marriage.
"I feel that was a very real moment for the two of us to look each other in the eyes, recognize that there would be tough times in this journey and to say to each other, 'No matter what, we're going to figure it out and that's why we don't need a prenup. Because I'm making a promise that divorce won't be necessary, that we will figure this out,'" Jada told Parade.
She continued, "And we made that promise to each other without all of the bridal wedding beauty; it was just sitting on a log in his mother's backyard, and going, 'Hey.' Having to really look at the possibility of us not being together."
2. Ashton Kutcher & Demi Moore
Ashton Kutcher and Demi Moore had a tumultuous relationship and when they finally called it quits, their divorce wasn't an easy process. Without a prenup, proceedings went on for over a year while they figured things out. According to TMZ, Demi attempted to get spousal support on the grounds that Ashton cheated on her but things didn't work out in court.
In the end, when it came to dividing their property, Ashton was reportedly "a little more generous than he had to be" and the rest of their possessions were split.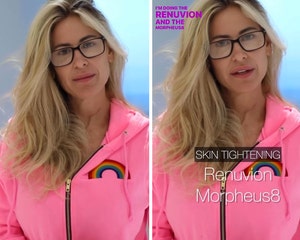 Kim Zolciak Says She's Getting Laser Vaginal Rejuvenation Amid Messy Divorce From Kroy Biermann
3. Jessica Simpson & Nick Lachey
Jessica Simpson was still in her early 20s when she married Nick Lachey and admits she wasn't thinking about the future. At the time, Jessica had no plans of getting a divorce and actually turned down Nick when he suggested signing a prenup. Looking back years later, Jessica says she wished she had listened to him.
"I wish I would have signed a prenup… The funny thing is, that Nick wanted me to sign a prenup, and I was so offended. I was like, 'But we're going to be together for the rest of our lives!'" Jessica once admitted on The Dr. Oz Show.
4. Gabrielle Union & Chris Howard
Gabrielle Union walked down the aisle with Chris Howard back in 2001, and chose not to sign a prenup. The couple ultimately called it quits in 2006 and Gabrielle later said that she would never make that mistake again. When she married Dwyane Wade, she insisted on signing a prenup.
"The biggest difference between this and the last marriage will be a prenup — at my insistence. When you have your own stuff, you don't need to worry about anyone else's stuff. So everyone should go into the relationship knowing, 'I'm here for you and you're here for me,'" Gabrielle said on The Arsenio Hall Show.
She continued, "And the reality is, I've never seen Dwyane balance a checkbook. I've got to protect my stuff. It's the wave of the future, protecting your stuff."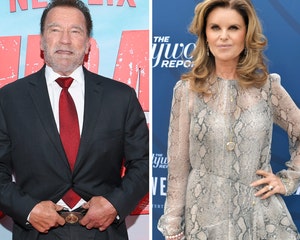 Arnold Schwarzenegger Reveals Where He & Maria Shriver Stand Now, Years After Scandal
5. Katy Perry & Russell Brand
Katy Perry may not have signed a prenuptial agreement when she tied the knot with Russell Brand in 2010, but it thankfully wasn't a big deal. After the couple split just 14 months into their marriage, their divorce was very cordial. The couple reportedly split their shared property assets and Russell denied any claim to the million Katy made while they were married.
6. Seth Rogen & Lauren Miller
When Seth Rogen married Lauren Miller in 2011, he chose not to sign a prenup. While friends as well as his team advised him to work out an agreement, he said he was okay losing money if the couple were to get divorced in the future.
"My business manager told me to get one… Marriage can be expensive, and if I lose millions, then it'll be the best millions I've spent," Seth said during an appearance on The Howard Stern Show.
7. Mel & Robyn Gibson
When Mel Gibson tied the knot with his wife Robyn in 1980, he wasn't yet a superstar and signing a prenup wasn't on his mind. The pair remained married for almost three decades, but when they separated in 2006 and later divorced, things got messy. With Mel estimated to have been worth as much as $850 million at the time, Robyn was legally entitled to half of his fortune. After a lengthy process in court, Robyn reportedly walked away with millions, which was said to have been the biggest divorce payout in Hollywood history.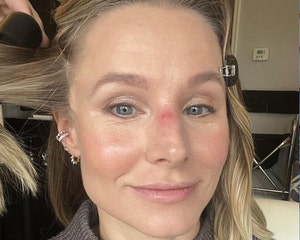 Kristen Bell Shares Jiu-Jitsu Nose Injury: 'You Should See The Other Guy'
8. Dax Shepard & Kristen Bell
When Dax Shepard and Kristen Bell tied the knot in 2013, the couple decided against signing a prenup. Reflecting on the decision, Dax says he actually really wanted an agreement but believes he made the right decision in the end.
"When we first started dating, I had more money than her, and I owned the house that I lived in, and she said to me at one point, 'Would you like a prenup?' I said, 'No, I don't want a prenup.' But I really wanted a prenup," Dax said on Conan.
He continued, "But just, something good came over me for once, and I made the right decision. But the joke is now on her because she's become much more successful than me, and has much more money than me."
9. Kelsey & Camille Grammer
Kelsey Grammer didn't sign a prenup when he married his former wife Camille. According to TMZ, at the time, Kelsey was broke and it was Camille who helped him turn his finances around. When they split, the couple was reportedly worth around $60 million, including their impressive real estate portfolio. In court, it was decided that things would be split down the middle for the couple.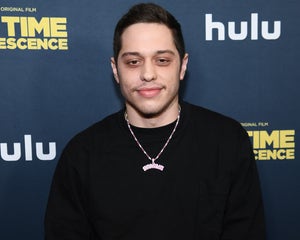 Pete Davidson's Complete Dating History: From His First Love to Madelyn Cline
10. Madonna & Guy Ritchie
Madonna and Guy Ritchie decided against signing a prenup when they tied the knot in 2000. When they split eight years later, their divorce resulted in a massive settlement that included a home in England and a pub the pair owned. In the end, Guy walked away with a reported $76 million.
11. Waka Flocka Flame & Tammy Rivera
Waka Flocka Flame and Tammy Rivera did not have a prenup when they tied the knot in 2014. The pair divorced in March 2022, separating "with grace" after eight years of marriage. Just two years before officially calling it quits, the rapper said he had no regrets about not getting a prenup, telling Dish Nation in March 2020 that money has nothing to do with love for him.
"For me, love doesn't stand on the pedestal as money, and money could never stand on the same pedestal as love. If you love a person, it shouldn't be money. It shouldn't be sick, it shouldn't be fat, it shouldn't be no color, no shape, nothing," Waka said at the time. "Now for me, if I marry you and I'm this rich guy, you rich, too. But, I'm supposed to be the man that makes your spirit rich."
12. Jeff & MacKenzie Bezos
Jeff Bezos married his wife MacKenzie way before Amazon was a household name. The pair decided against signing a prenup and when they got divorced in 2019, a $137 billion fortune was on the line. In the end, MacKenzie walked away with a reported $38 billion, half of which she pledged to donate to charity.
13. Gwen Stefani & Gavin Rossdale
In 2015, Gwen Stefani and Gavin Rossdale called it quits but hadn't signed a prenup. When it came time to reach a divorce settlement, they were each entitled to 50% of everything acquired during the marriage. According to TMZ, Gavin chose to walk away from Gwen's millions even though he was legally entitled.
14. Wendy Williams & Kevin Hunter
Shortly after Wendy Williams filed for divorce from her ex Kevin Hunter, she opened up about their decision not to file a prenup. Looking back, Wendy says she wishes she had created an agreement and in the future, she definitely would.
"I didn't think it would end, first of all, and second of all, that is not sexy to introduce paperwork when you are in love with somebody," Wendy shared during an appearance on Sway in the Morning.
She added, "But as a grown person, I'd get with another grown person and that grown person would have a thriving career. I would choose differently this time."
15. Reese Witherspoon & Ryan Phillippe
When Reese Witherspoon married Ryan Phillippe in 1999, she was one of Hollywood's highest paid actresses — but actually didn't ask her husband-to-be to sign a prenup. The pair ended up splitting years later and despite the divorce, things were reportedly settled amicably. While the exact details of their settlement aren't known, Reese did later call the attention on their split "out of control."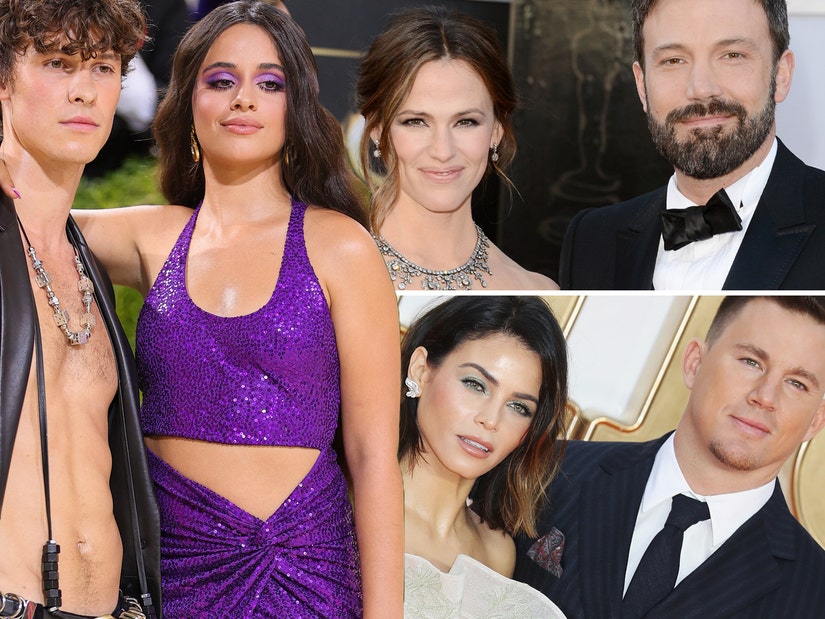 Source: Read Full Article