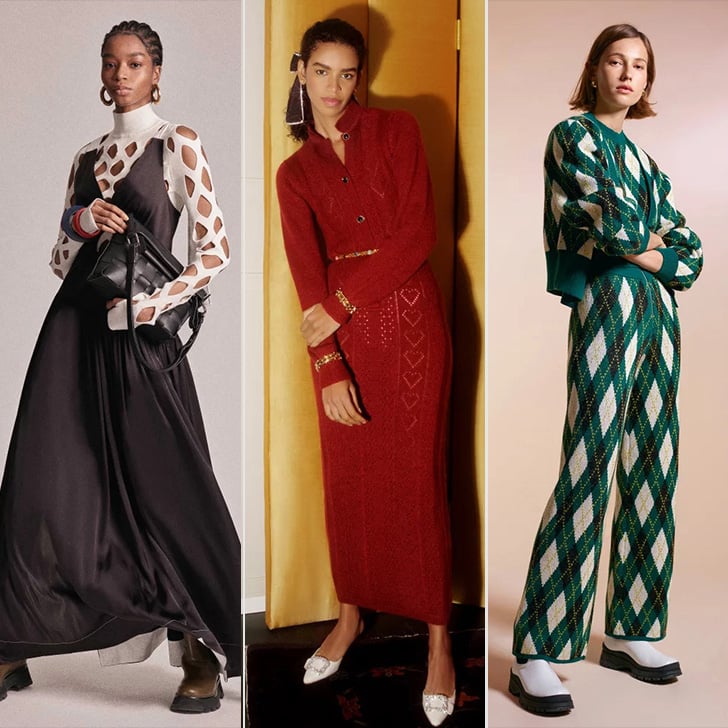 The 4 Biggest Fall Trends to Come From Fashion Week So Far

The fall 2021 collections revealed during Fashion Week have a way of uplifting, simply because they're exactly what we want to be wearing. There are bright spots in every designer's new offering — a metallic dress or flash of a sequined boot (we see you, Victoria Beckham) — but these pieces are still very wearable, mixed in with cozy knit skirt sets or oversize statement vests that are fun to layer.
If you're a fashion creative and you love to mix and match, you'll have loads of fun incorporating fall's co-ord sets into your wardrobe. You have the option of keeping your prints consistent from head to toe, but switching up the color scheme, or just wearing one classic pattern, like Staud's argyle.
Finally, if you want to tap into your sensual side, there will be plenty of designs with cutouts to choose from that bare just enough skin and are actually rather comfortable (think turtlenecks with keyhole cutouts or open-back sweater dresses). It seems like designers have read our minds — if we're going to invest in new clothing, we want it to feel special, even when it doubles as loungewear.
Source: Read Full Article