Norwegian architecture practice Snøhetta has worked alongside entrepreneur Tom Bjarte Norland and Danish interior brand Vipp to create four fjord-edge cabins on the west coast of Norway.
Collectively named "The Bolder", the four cabins are nestled within the rock face of Lysefjorden. Each is individually named – Stylten, Myra, Stjerna, and Eldhuset – and follows a design intended to harmonize architecture with nature, allowing guests to be at one with their dramatic surroundings.
To create the four cabins, the practice looked to the landscape for material inspiration. The site is surrounded by granite and slow-growing pine trees, and as such, Snøhetta chose to work with wood, concrete, and aggregate taken from the plot. In order to ensure the cabins blend seamlessly into their surroundings, the practice selected an untreated red cedar, which will gray with time – matching the rocky surfaces.
"We strived to preserve nature and enhance the experience of moving in an untouched landscape, with the smallest possible footprint on the surroundings," explains Snøhetta architect, Frank Denis Foray. "The goal was to create a total experience for the visitors – coming back to a cozy, warm wooden nest with a spectacular panoramic view of the ever-changing weather after a beautiful day of hiking along the fjord." 1 of 4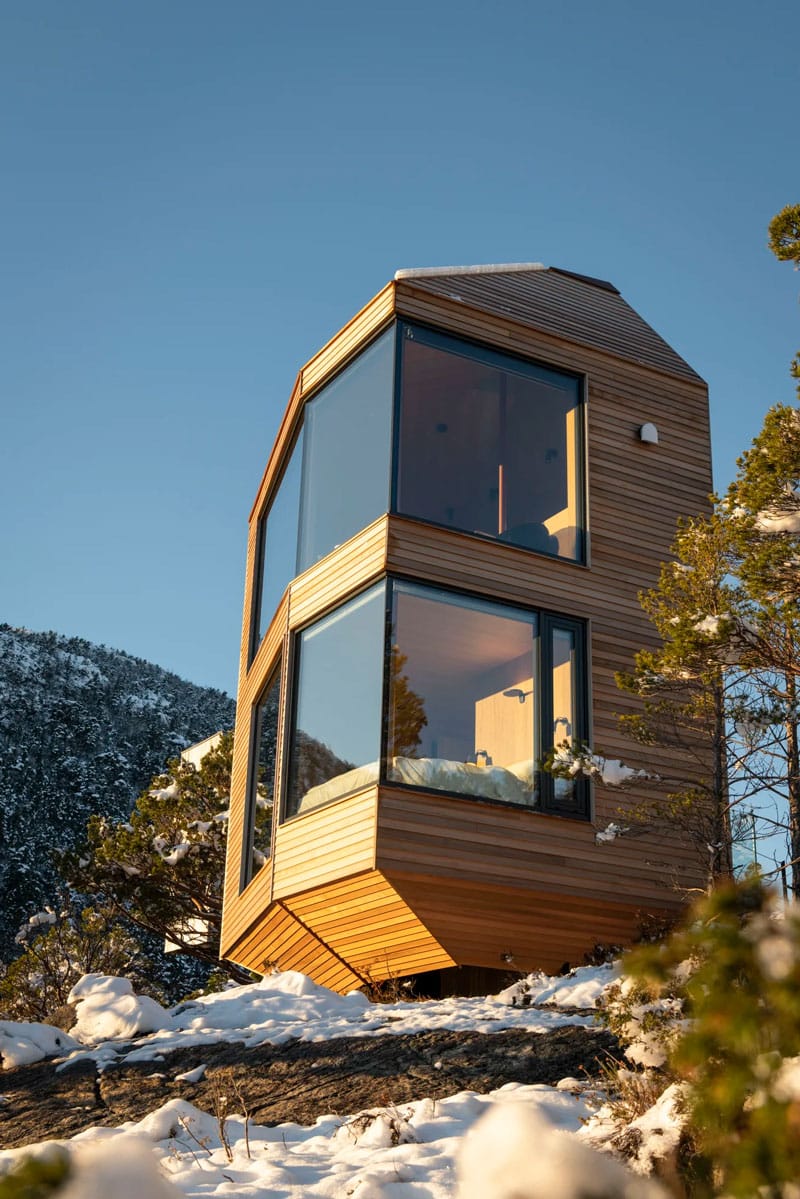 Snøhetta2 of 4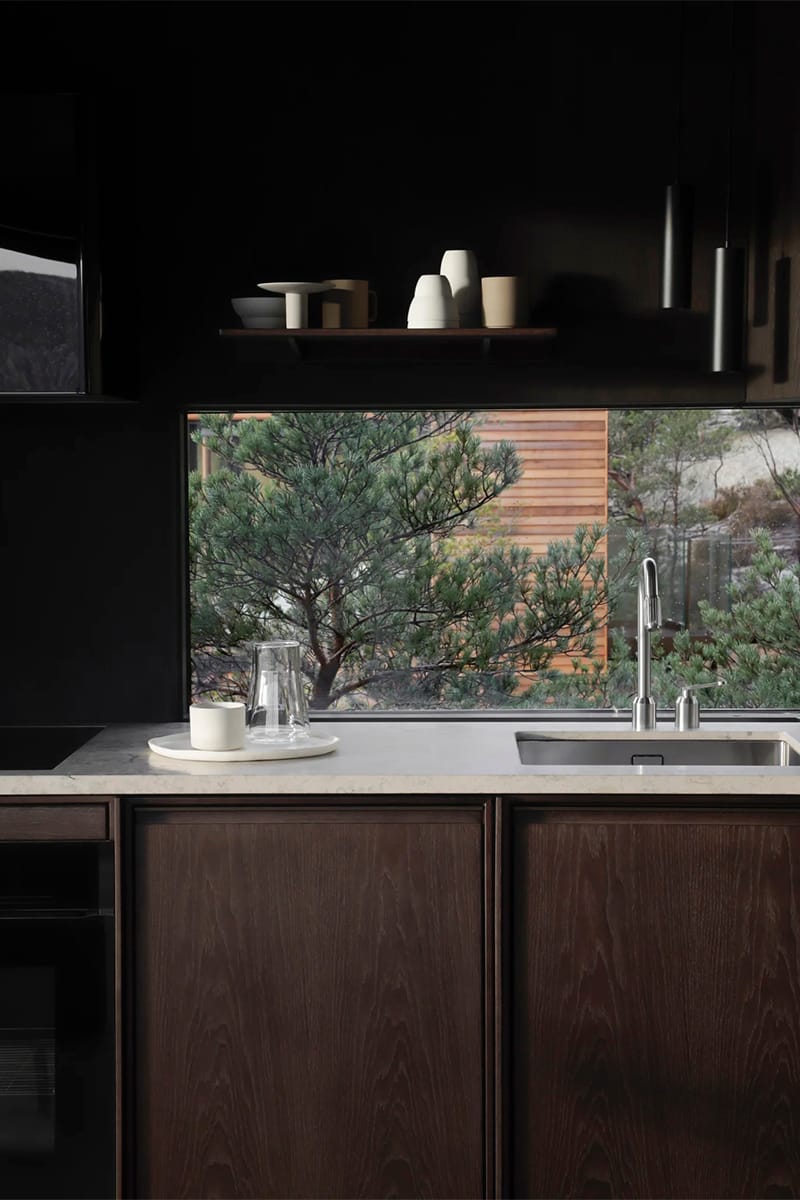 Snøhetta3 of 4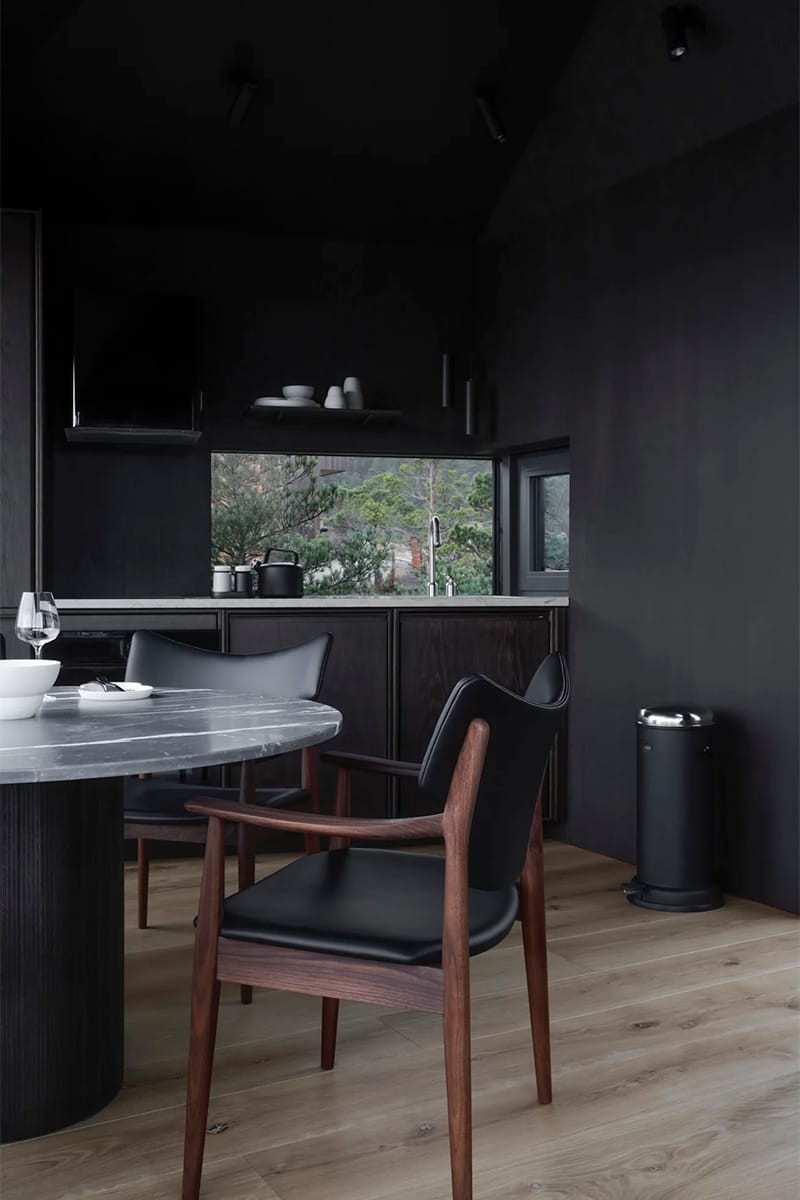 Snøhetta4 of 4
Snøhetta
Because the cabins are elevated, guests are able to experience the feeling of floating above the mountainside. Huge windows offer unobstructed views of the fjord and mountains, and the namesake boulders left by ice age glaciers in the Ice Age. Interiors are intentionally minimal, in a bid to create a sense of serenity. Colors replicate earth tones, while textures across fabrics and surfaces are organic.
A kitchen and dining area are set on the upper floor, with the bedroom and bathroom located at ground level. In terms of power, an off-grid experience is provided – except for electricity powering the light and the amenities in the cabins. With the designs now unveiled, three out of four of the cabins are fully completed and open for bookings from the beginning of February.
Take a look through the cabins above, and for more design – check out Heimplanet's KIRRA two-person tent, which weighs just 8 pounds.
Source: Read Full Article