As New York Fashion Week comes to an end, it's the perfect time to revisit the mix of past- and future-inspired styles in KOZABURO's Spring/Summer 2024 collection. Continuing the momentum after being named as a finalist for the 2023 CFDA/Vogue Fashion Fund, this season marks the designer's debut runway show.
The models wear colorful trucker jackets and pants that end with a '70s flair; jeans circular swirls made with Sakiori, a Japanese weaving technique; and button-up shirts with soft, curving edges. To understand the variety of looks on his runway, designer Kozaburo Akasaka shares that they represent characters from a place called 'The Land of the Setting Sun.' "It's kind of my future, imaginary land that's somewhere between East and West, sharing spirituality and philosophy," says Akasaka.
1 of 4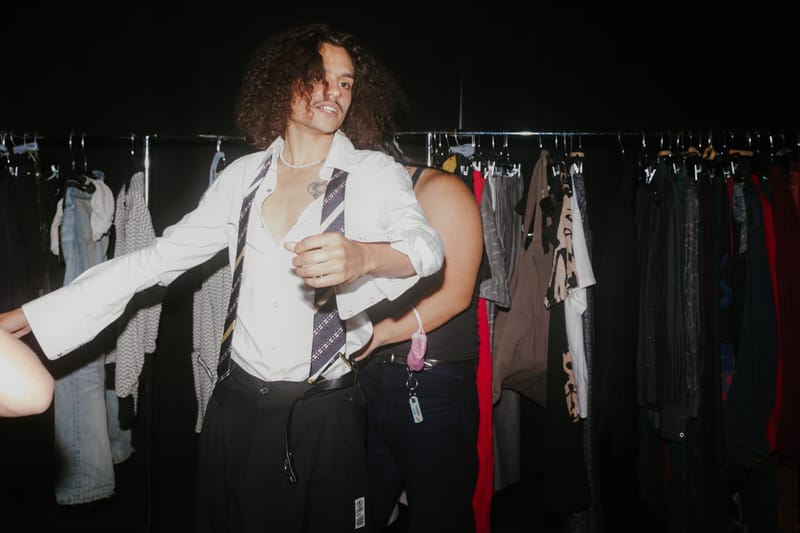 Angel Diaz/Kozaburo2 of 4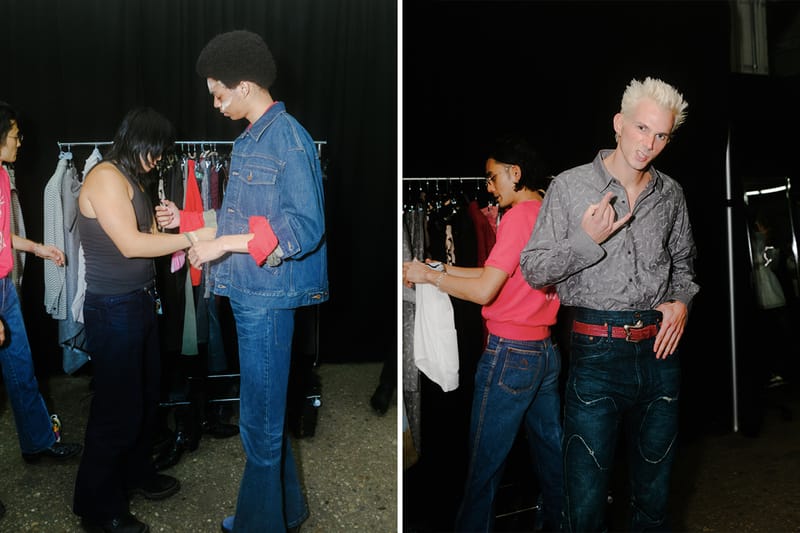 Angel Diaz/Kozaburo3 of 4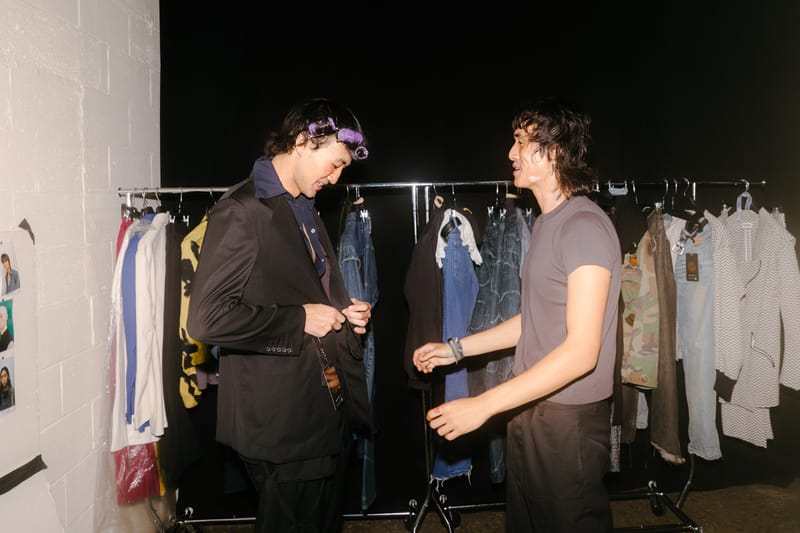 Angel Diaz/Kozaburo4 of 4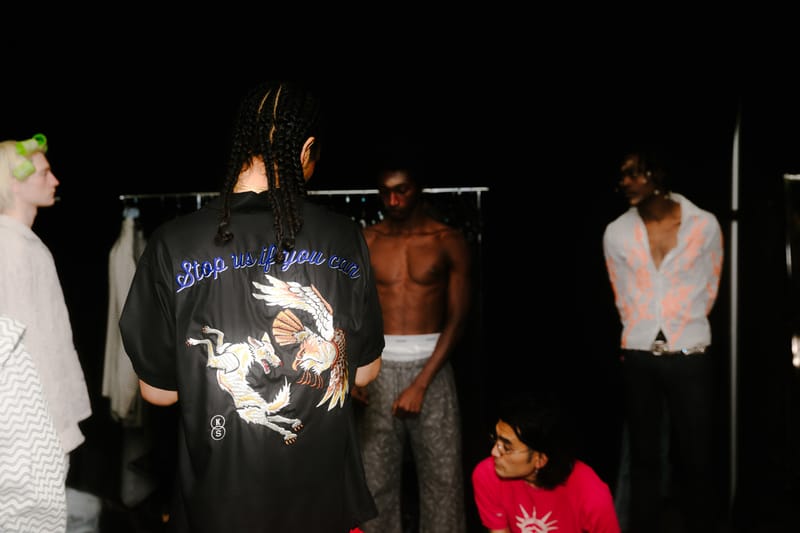 Angel Diaz/Kozaburo
Styled by Eddie Yu, of Huiben Shop, and Iori Yamaki, accessories like briefcases, sunglasses and woven hand covers express KOZABURO's characters. Yu explains, "The KOZABURO guy is traditionally this free roaming cowboy or spiritual monk, both dramatic, so [it's] interesting to see how you can apply these attitudes and sensibilities in a more everyday context." To resemble "off-duty businessmen, culture followers… tourists, just people you might see in day-to-day life," each model's look is finished with ASICS sneakers or leather boots, emphasizing the brand's expansive style utopia.
Other futuristic touches on the runway include garments made with cycora®, a newly regenerated material made from disassembled end-of-life clothing and textiles. Created by Ambercycle, Shay Sethi shares that this circular technology appears on the runway as "handbags in a couple colorways" and as "coverings for shoes." Apart from adding an element of sustainability, this material inclusion also aligns with KOZABURO's penchant for cycles of death and re-birth.
As the show closed, guests were reminded of KOZABURO's philosophies through swirled pebble formations and dragon scales, made from textiles, that remained on the runway's floor. "Originally, [the snake-like creature] was supposed to 'consume' itself, as a spiritual symbol of life and death," adds Kyle Acma, a brand assistant, "the pebble features were representative of a zen garden, so both works represent not only the brand, but Kozaburo himself."
Take a closer look at the looks from KOZABURO's SS24 collection in the galleries above.
In other New York Fashion Week coverage, Who Decides War introduces womenswear in its denim-heavy collection.
Source: Read Full Article