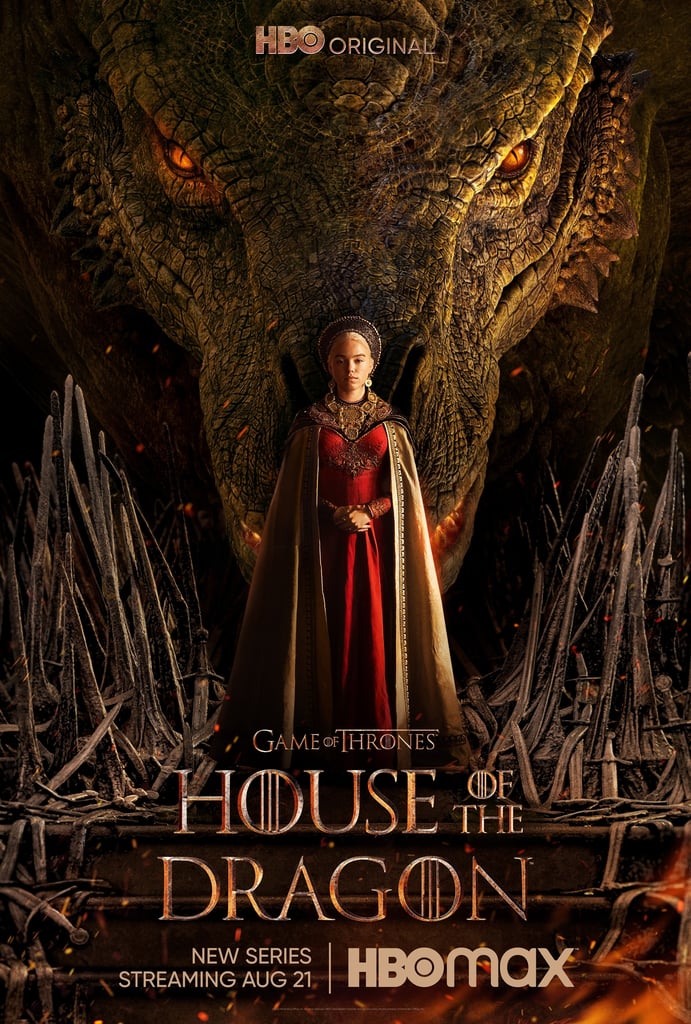 "Game of Thrones" Prequel "House of the Dragon" Releases Official Poster

Get ready to be reunited with the Targaryens, because HBO's "Game of Thrones" spinoff series is quickly approaching. "House of the Dragon," the highly anticipated prequel, released a series poster on June 22. It features Milly Alcock as young Rhaenyra Targaryen, a dragon rider and one of the series's central characters. On the poster, Alcock wears a red dress and stands in front of a massive dragon, surrounded on either side by melted swords; it's a ferocious image that hints at high drama to come.
The series released its most recent trailer on May 5, and the fiery clip teases that the show will recall the story of House Targaryen amid a major civil war that has changed the course of the family's history forever. "What is this brief, mortal life if not the pursuit of legacy?" a voice-over asks in the trailer. Another adds: "History does not remember blood. It remembers names."
Set 200 years before the Jon Snow and Daenerys Targaryen era in "Game of Thrones," "House of the Dragon" is based on George R. R. Martin's 2019 novel "Fire & Blood." The show will chronicle the rise and fall of the troubled Targaryen dynasty. Following the massive success of its parent series, "House of the Dragon" has been in development for a while at HBO, with the announcement of the show first dropping during WarnerMedia's HBO Max presentation in October 2019.
However, as we inch closer to the show's summer premiere date, HBO is teasing more and more details to help eager fans prepare for the action ahead. Before "House of the Dragon" arrives, get caught up on everything we know about the series so far, including the cast, plot, release date, and teaser trailers.
Source: Read Full Article