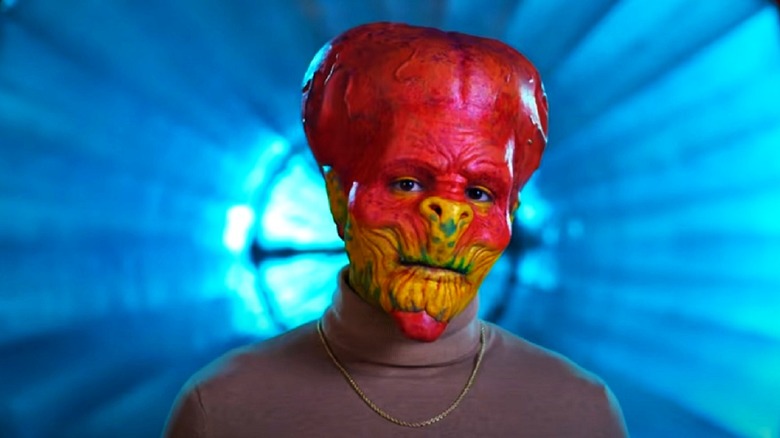 In a new twist on the romantics on-screen, Netflix debuted their latest reality dating show, "Sexy Beasts." Each episode of the show features a man or woman who goes on dates with three people in hopes of finding their true love match. The only twist? Each participant on the show is decked out in elaborate special effects makeup and prosthetics to fully disguise their true appearance, per Newsweek. At the end of each episode, the participants will choose between the three possible love matches, and only then will they reveal what they truly look like. Some of the most memorable disguises include a dolphin, an alien with a protruding brain, and an ox with a septum piercing. "Sexy Beasts" was originally a British dating show on the BBC that first premiered in 2014.
While critics have largely criticized the show for being boring, some fans were so won over by the show that they were wondering how to apply to appear on an episode of the show's second season. "This Looks Amazing. How can I sign up for an episode? Because this looks like it could be fun & it looks so seriously awesome," one Twitter user said.
For those who can't get enough of "Sexy Beasts," we are revealing all that we know about the reality dating show's second season.
The second season of Sexy Beasts will be released later in 2021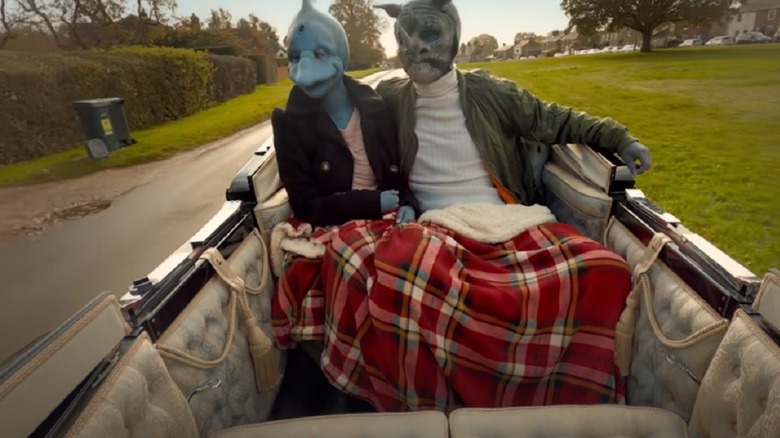 Even prior to the premiere of the show's first season, Netflix had announced that the second season of "Sexy Beasts" would be released at some point later in 2021, according to Variety. Just like the first season, the second season will be comprised of six episodes. The structure of each episode is expected to remain the same. No exact release date has been announced.
Despite the sometimes chilly reception by critics and fans, Nick Catliff and Richard Bradley of Lion TV, the company that produced "Sexy Beasts," hope that the show can provide an interesting escape for its viewers. "Last year we made the global hit feature documentary 'Secrets of the Saqqara Tomb' and this year it's 'Sexy Beasts,' which is fun, frivolous and totally original which is just what we all need during these strange times," they told Variety. "It's great to be working with a streamer that supports genuine creativity and risk-taking across the genres. Making an ambitious transatlantic dating show through the pandemic was a massive challenge for us all at Lion but we are thrilled with the way it's turned out."
Netflix has not announced who will be looking for love on the show's second season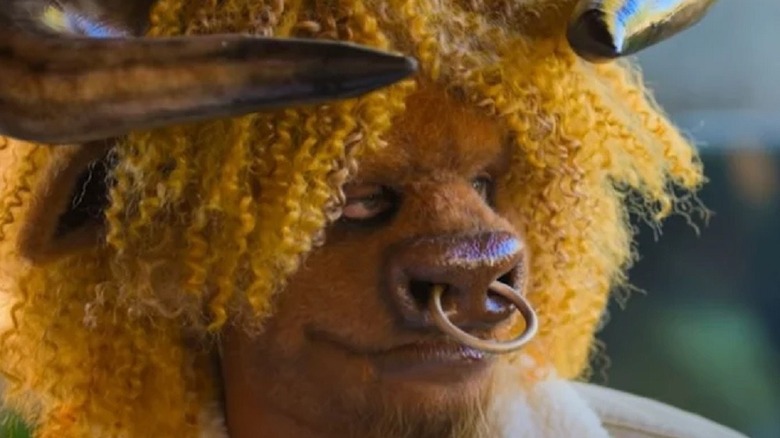 As previously mentioned, each episode consisted of "Sexy Beasts" consisted of one single looking for love and three possible matches. Ultimately, six couples were created as a result of the show: Emma and Bennett, Nina and Mick, Kelechi and Martha, Gabi and Ibrahim, James and Alexis, and Tyler and Kariselle. So far, based upon their social media profiles, it seems as though none of the participants found love on "Sexy Beasts." While Emma and Bennett, Gabi and Ibrahim, James and Alexis, and Tyler and Kariselle are definitely not pursuing a relationship, Nina and Mick and Kelechi and Martha have yet to reveal if they found love on the reality dating television show.
Netflix has not announced who will be looking for love on the second season of the show, but at least one integral member of the production team will be whipping up a bit of cinematic magic yet again. Combined, the two seasons of "Sexy Beasts" required 48 unique makeup designs created by prosthetic artist Kristyan Mallet, a renowned special effects artist who has also worked on "Mission Impossible" and "The Theory of Everything," per Variety. Mallet will be hiding the true identity of more participants in the second season of "Sexy Beasts."
The charismatic narrator will return in the second season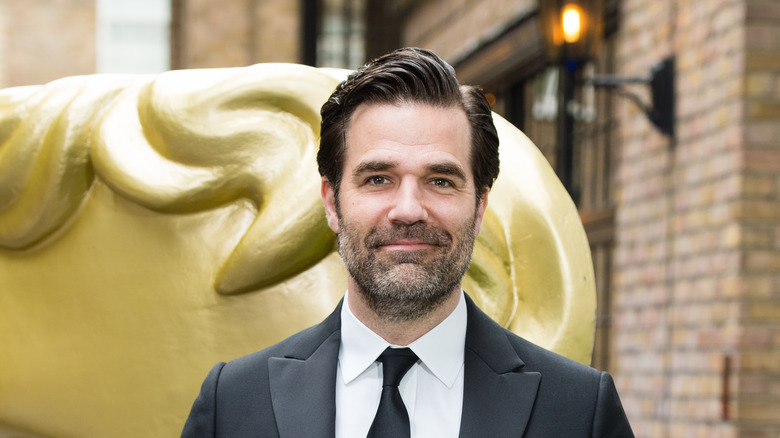 "Sexy Beasts" is hosted and narrated by the mysterious voice that belongs to writer, comedian, and actor Rob Delaney. Prior to providing comic relief on "Sexy Beasts," Delaney appeared in projects like "Deadpool 2" and "Furious Presents: Hobbs & Shaw," just to name a few, according to Men's Health. "Indeed I am the narrator of @netflix's new dating show, Sexy Beasts. My understanding is that's it's #helping & #healing all who watch it, so do tune in," Delaney tweeted last month.
It seemed as though Simon Welton, the creator and executive producer for Lion TV who produced the show, was entirely charmed by Delaney's performance. "Making 'Sexy Beasts' for Netflix has been an incredibly exciting process," Welton told TV Insider. "With an international cast featuring some truly brilliant characters, a host of prosthetics which look extraordinary in 4K and with Rob Delaney narrating, the viewers are in for a real treat."
Source: Read Full Article