Keegan-Michael Key joined a very lucky group on the TMZ Celebrity Tour … offerin' up advice on how award shows can evolve so comedy bits don't drag people down.
Keegan hopped on our bus in Bev Hills … and as his wife and writing partner Elle kicked it on the sidewalk, he offered up some tips on cringe-worthy humor during these awards shows.
KMK put it plainly — you can make a killer joke that has a positive message … but bringing someone down should be out of bounds.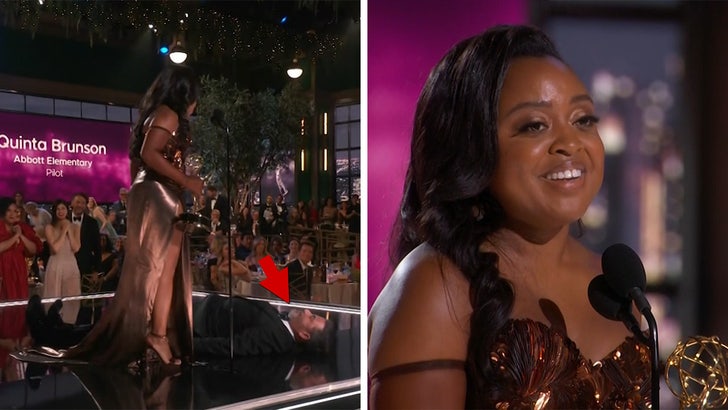 He's pretty clearly referring to last week's Emmys … where Jimmy Kimmel was dragged for "passing out" on stage as Quinta Brunson accepted her award for Outstanding Writing for a Comedy Series.
After finishing his TMZ Tour "Ted Talk," he entertained passengers with a throwback from 'Key & Peele' … breaking out his substitute teacher character that he debuted a decade ago!!!
Source: Read Full Article