The rumors about President John F. Kennedy's many alleged affairs are nothing new. Most famous among these stories is Kennedy's supposed ongoing romance with icon Marilyn Monroe, but the rumors don't stop there. 
Kennedy reportedly had brief romances with Marlene Dietrich, Swedish socialite Gunilla Von Post, Blaze Starr, and others. However, it is worth noting that the Kennedy family has never acknowledged these liaisons, according to CNN, and many of the women remained tight-lipped about their rumored relationships with the married president.
However, there has been a recent rupture in this history of silence, as one of Kennedy's alleged mistresses has spoken out about her supposed relationship with the president. Diana de Vegh, a New York-based psychotherapist, shared her story with Air Mail in a groundbreaking article published on Aug. 28. De Vegh said she was inspired to come forward by the #MeToo movement. Here's what she had to say.
Diana de Vegh said she met John F. Kennedy when she was 20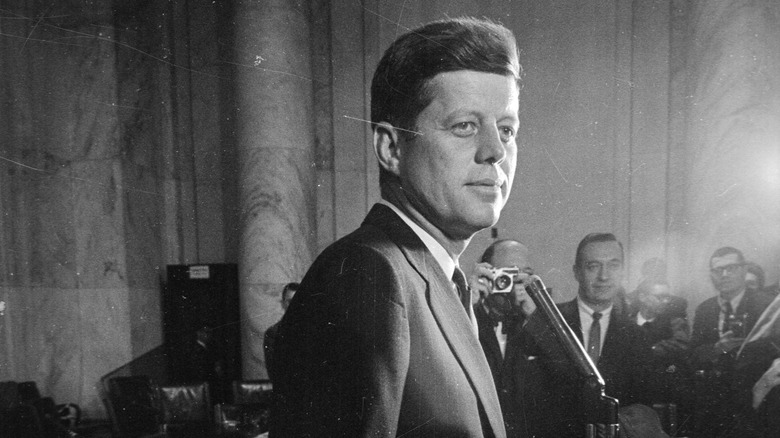 Diana de Vegh explained how she allegedly first met John F. Kennedy. As she told Air Mail, she was 20 and was a junior at Radcliffe College. It was 1958, and Kennedy was a senator. Kennedy didn't become president until 1961, per the White House website.
De Vegh met Kennedy at a political event when she was surrounded by other students and young people. She recalled the event, tapping into Kennedy's notable charisma, "We all stood up. He gestured to us to sit back down. 'This is the table I need to be at. You young people will set me straight; the rest of these guys just tell me what I want to hear … ' We glowed. We mattered."
Next, De Vegh recalled how Kennedy came over and put his hand on her date's shoulder and said to him: "Give me your seat, so a tired old man can sit next to a pretty girl." She then went on to describe how their alleged affair took off.
John F. Kennedy allegedly teased Diana de Vegh, saying he was "working hard" for one vote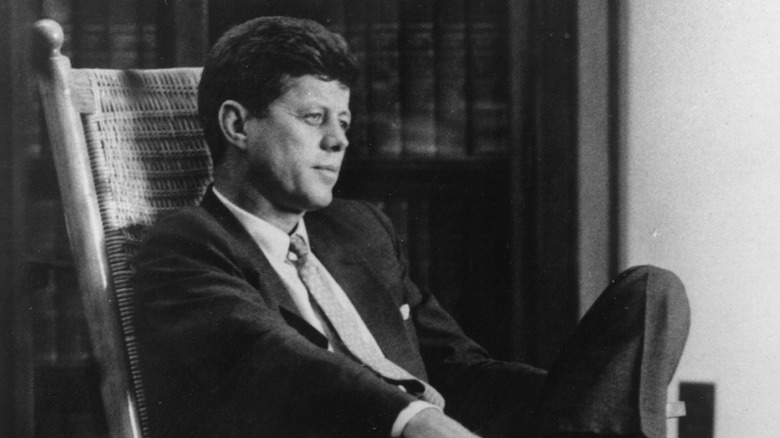 Diana de Vegh described how John F. Kennedy allegedly wooed her in Air Mail essay. "I went to one rally, and then another, giddy with the knowledge of my special place," de Vegh wrote. "In the car after a rally, the senator would tease me: 'You know I'm working pretty hard for just one vote here … ' But underneath the teasing, our connection was tapping into a vein of possibility."
But de Vegh also noted how quickly she got wrapped up in Kennedy's sphere. "It wasn't just he who paid attention to me; I was entirely surrounded by his circle. They were so attentive, always someone to talk to or bring me a cup of coffee, call me 'sweetheart.' I thought it was grand."
When things reportedly took an intimate turn, de Vegh described her conflicting emotions. "His hand on mine," she began. "Mine were icy cold. Oddly, my impulse was to flinch away. I didn't, but what was the matter with me? This was love … love not spoken, not the explicit words, but silently conveyed in so many ways. So why the confusion?" Kennedy was married by that point, having wed Jackie Kennedy in 1953, according to the JFK Library. So why did de Vegh choose now to speak out? Keep reading.
Diana de Vegh credits the #MeToo movement with her inspiration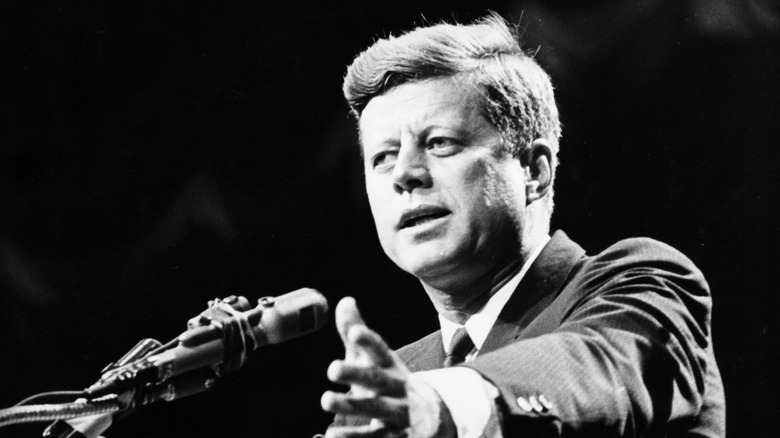 Diana de Vegh explained in an Air Mail essay why she wanted to speak about her alleged relationship with John F. Kennedy years after. "#MeToo has provided a specific context for needed re-evaluation," de Vegh wrote. "Then there is the broader context of a world still obsessed with stargazing. Inequality and idealization as the component parts of celebrity glamour."
De Vegh also explained why time gave her greater perspective. "I'm also writing because I am old," she explained. "Old enough that I can look candidly and with compassion at why I was so easily hooked. Why, all these decades later, for so many people, it is still an ongoing project not to get hooked by a passing supernova. Why it is still so easy for so many of us to abandon self-knowledge for the siren call of wealth and prestige."
She concluded with a moment of looking back. "​​When I was 20, John Kennedy had all the markers of a romantic hero," she explained. "But this is not a romantic story," de Vegh went on. "Back then I thought it was. Was I a dope? For sure, so what? Twenty-year-olds are not supposed to be wise. Ardent and hopeful, yes, heart on sleeve for sure." De Vegh concluded by saying that she's forgiven her younger self for falling for Kennedy.
Source: Read Full Article