Question on your mind: Will Shawn Mendes, perfect human, ever date me? Answer: Unsure, but that means it's time to go on an emotionally exhaustive and extremely attractive journey through his relationship history. You know, just because.
The bad news: Your name is not on this list (yet). BUT THERE'S HOPE. The good news: everything else happening here, starting, of course, with Shawn's fling turned full-fledged relationship turned now ex: Camila freakin' Cabello.
Camila Cabello
Shawn and Camila released their song "Señorita" back in June 2019, and to put it bluntly…it was incredibly hot. So hot that when it came out, it made everyone thirsty to the point of being parched, and people quenched said thirst by assuming Shawn and Camila were dating. Like, can you blame them?
Everyone was all, "THIS IS JUST ACTING," until…well, Shawn and Camila actually started dating and went 0 to 100 real quick by being extremely public about their love for each other. At first, Shawn and Camila wanted to be private with their relationship—gotta laugh, because…have you seen those pool make-out pics???—but eventually, both parties decided on "loving each other out loud" and "falling like nobody is watching."
Which brings me to Exhibit B: this vid of Shawn and Camila killing trolling us all with this terrible footage of them kissing "like fish."
https://www.instagram.com/p/B2TF8KbgR5o/?utm_source=ig_embed&utm_campaign=loading
A post shared by Shawn Mendes (@shawnmendes)
After more than two years of dating though, all the candy, sunshine and rainbows in Shamila Land came to an end when they announced their split on Instagram.
The exes wrote: "Hey guys, we've decided to end our romantic relationship but our love for one another as humans is stronger than ever. We started our relationship as best friends and will continue to be best friends. We so appreciate your support from the beginning and moving forward."
They definitely are making good on remaining BFFs though, with Liking each other's Insta pics and even walking their dog Tarzan together. Ofc this lil outing sparked rumors of them being back together, but only time will tell!
Hailey Baldwin
Shawn and Hailey have been tight-lipped about whether or not they were actually together, but let's be real: They were. Sadly, poor, sweet Shawn was collateral damage in Hailey's relationship with Justin Bieber, by which I mean she was married to the Biebs within months of their split. It's fine, SHAWN IS FINE. Here's a GIF of him basking in a metaphorical drizzle of emotions: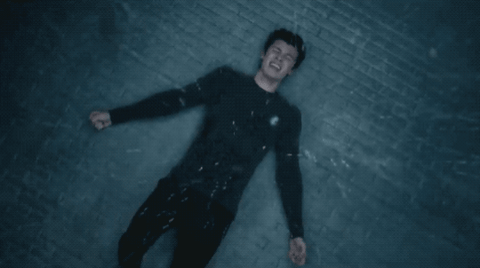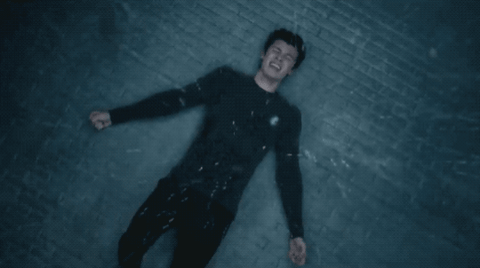 Anyway, Hailey and Shawn's "relationship" goes back to 2013, when Hailey sent Shawn a thirsty tweet asking him to date her. Turns out, that works super well for some people! (Not me.)
Source: Read Full Article