Being a celebrity puts you in the unique position of sharing your favorite things with the world, and the world listens. Fixer Upper star Joanna Gaines has a go-to pair of sandals, and fans are scrambling to get their hands on them.
The 'Fixer Upper' star helms an empire in Texas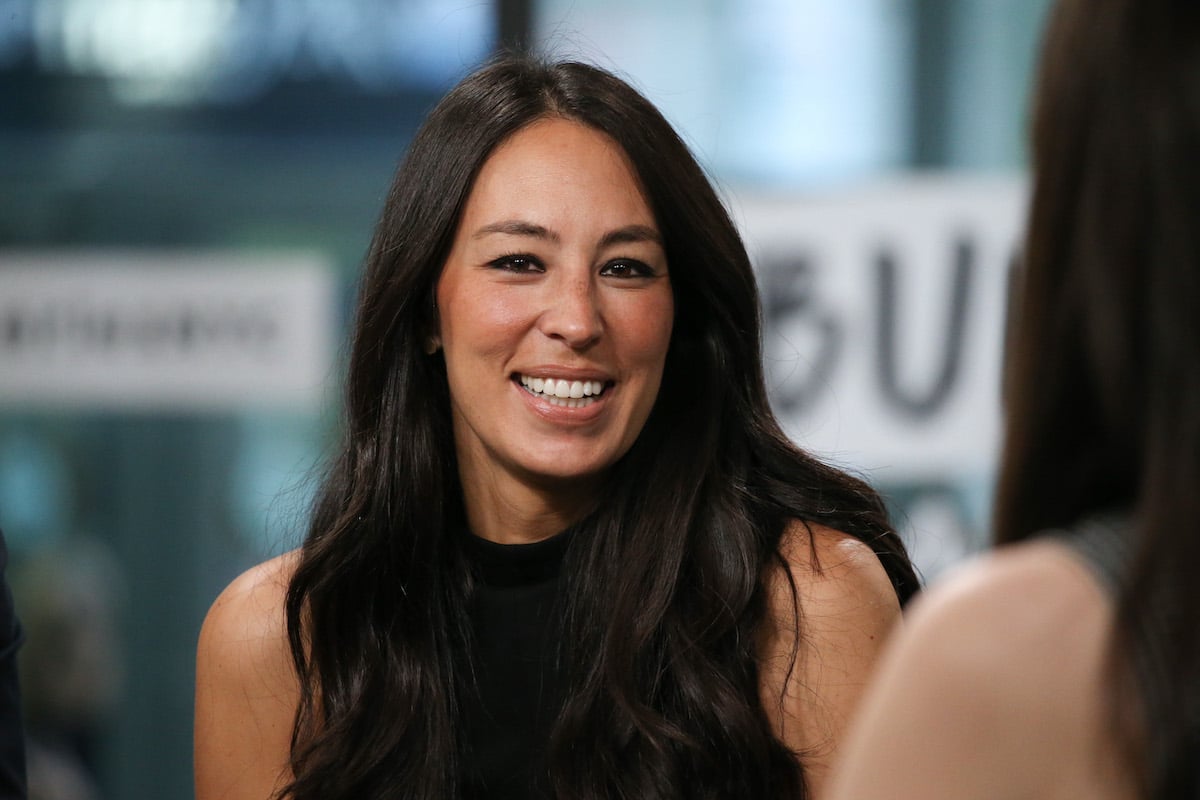 Gaines is an entrepreneur and media mogul alongside her husband, Chip Gaines. The interior designer has built a lifestyle company and a huge fan base. The Gaineses are best known for their HGTV reality show, Fixer Upper, in which she and her husband remodel poorly designed homes located in fantastic locations. They also help families who can't afford a home renovation.
Gaines was born in Kansas in 1978 and now makes her home in Waco, Texas, where she and Chip raise five children. The Gaineses own a construction and design company, a discount store, the shopping complex Magnolia Market, and the restaurant Magnolia Table. In recent years, they even launched a TV network, Magnolia Network.
Though Gaines took time away from Fixer Upper, she returns to TV on Fixer Upper: Welcome Home and Magnolia Table With Joanna, both hosted on Magnolia Network. Though launched in Canada, Magnolia Network can now be viewed in the United States and through discovery+.
Fans can get Joanna Gaines' favorite sandals
Joanna Gaines is known for her comfortable and casual style. That applies to her house interiors and her wardrobe. Any detail-oriented fan will recognize Gaines has a favorite pair of shoes. She loves her Hari Mari Lagos sandals, People reports. The company had discontinued the flip-flops for several years, but the good news is that Hari Mari has brought them back. However, fans need to act fast because production is limited.
All Gaines had to do was feature the sandals on her TV show, and viewers went nuts wanting a pair. The Fixer Upper star has also posted photos on Instagram of her wearing them around the farm, on project sites, and during visits to Magnolia Market. After the company discontinued the design, it received "an insane amount of requests" from fans to bring them back.
Gaines has good reason to love her sandals. They're simple but not basic, People explains. They have "built-in arch support, cushy foam straps, and memory foam padding … The sandals even offer a soft foam strap between your toes to prevent painful rubbing and blisters." And the leather is "buttery soft." Buyers can choose between two colors: tan and sand.
Joanna Gaines is not the only celebrity to enjoy these sandals. According to People, stars such as Zac Efron, Bradley Cooper, Candace Cameron Bure, and Sean Lowe also wear them.
Joanna Gaines loves to be comfortable and stylish
It's easy to appreciate Gaines' fuss-free yet stylish approach to her wardrobe. For her, being comfortable is key to choosing pieces. Gaines' approach to fashion is "to just relax, have fun with it, and be confident," Woman's World reports.
Her closet includes several staples. Expect to find a few of pairs of jeans — typically low-rise skinny and flare styles. Gaines often wears jeans and a simple top but sometimes likes to add flair with wedges or clogs. She also swears by a good pair of year-round work boots.
"If you don't already have a good work boot, look for boots that aren't too sleek or polished," she advises. "You want to invest in boots that can withstand some scratches and dents and still look good."
Another Gaines staple is a classic floral kimono. Wear it with jeans or a dress or as a beach cover-up.
And don't forget classic denim, including shirts, Bermuda shorts, and overalls.
Finally, Gaines also loves her comfy Birkenstock sandals.
Source: Read Full Article