The Prince and Princess of Wales' eldest son Prince George may only be nine, but the young royal, who is second in line to the British throne, is no doubt preparing for the moment he eventually becomes King.
Luckily, it seems Prince George already has the support of his younger sister Princess Charlotte, with the pair having charmed royal onlookers on several occasions by displaying their close bond at royal engagements. Royal fans have previously likened Princess Charlotte to Princess Anne, who has been a major source of support for her brother King Charles.
WATCH: Prince George and Princess Charlotte's cutest royal moments
As will be the case for George and Charlotte, the Princess Royal and King Charles have also been present for many key moments in each other's lives, such as Charles' investiture as the Prince of Wales in 1969, Anne's participation in the 1976 Olympics in Montreal, and the recent passing of Queen Elizabeth II.
One royal fan wrote on Twitter: "Princess Charlotte is the next Princess Royal. Just like how the King has always had Princess Anne have a steady support all their lives, Princess Charlotte is already a constant support to Prince George."
HELLO! takes a look at some of George and Charlotte's sweetest moments together that prove Princess Charlotte is a mini Princess Anne…
Princess Charlotte wasted no time in reminding her brother how to properly bow following Her Majesty's funeral service at Westminster Abbey. Charlotte could be spotted telling George that he needed to show respect as the Queen's coffin passed them, listening intently as she said: "You need to bow". Watch the sweet sibling moment in the video below.
WATCH: Princess Charlotte tells Prince George how to bow to Queen's coffin
"I'm pleased they have each other to lean on for support and will look back on this in future glad they took part in it together," wrote one fan on Twitter, as another dubbed the sweet duo: "The Princess Anne and King Charles of their generation".
SEE MORE: Supernanny reacts to Prince William and Princess Kate's 'careful' parenting technique at Queen's funeral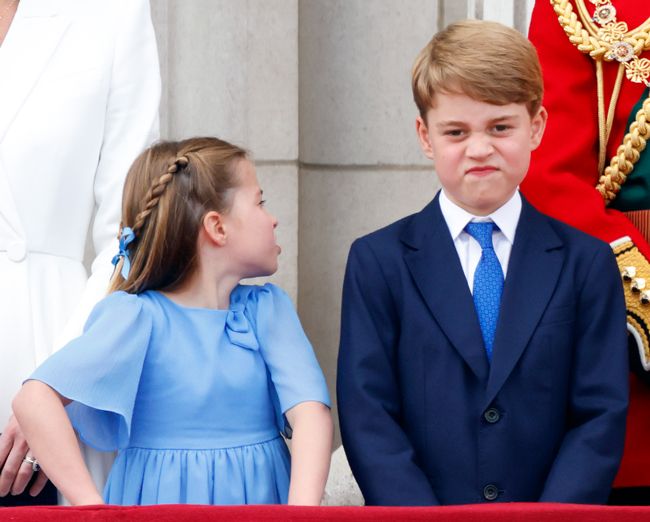 Princess Charlotte reminds Prince George how to stand properly
Princess Charlotte was quick to remind Prince George how to stand 'properly' while on the balcony at Buckingham Palace during the Queen's Platinum Jubilee celebrations last summer. "Arms beside you, George," the royal tot could be seen mouthing to her brother, who quickly obliged.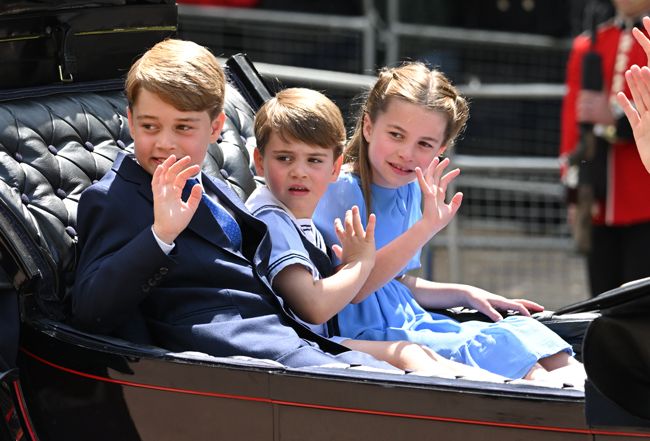 Princess Charlotte led the way in reminding her brothers to wave
The seven-year-old royal joined her brothers in a royal carriage for the first time at the Queen's Platinum Jubilee procession last summer. Princess Charlotte led the way, encouraging her brothers to wave to the waves of royal onlookers, and even telling off four-year-old Prince Louis when he became over-excited by the crowds.
LOOK: 21 times royal children were caught being naughty in public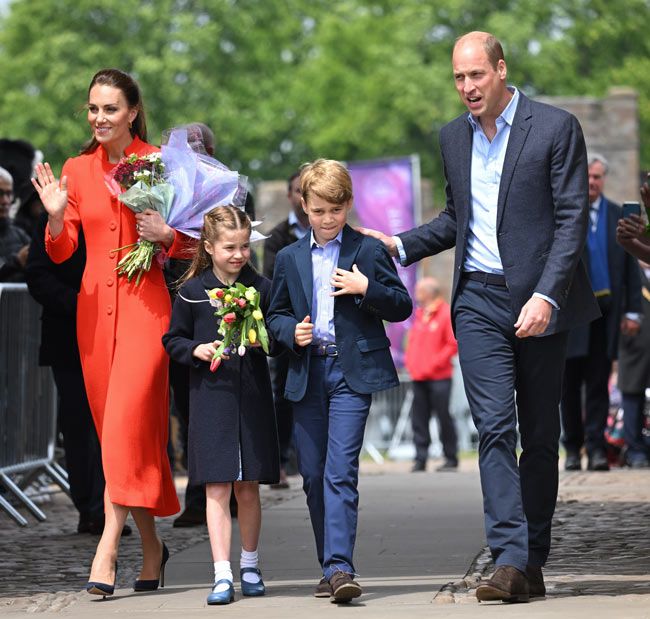 Princess Charlotte has started attending engagements with her brother
The pressure of being the heir to the throne is no doubt a lot to consider for Prince George. Luckily, his younger sister Charlotte is always beside him to make him laugh and share a giggle!
Source: Read Full Article