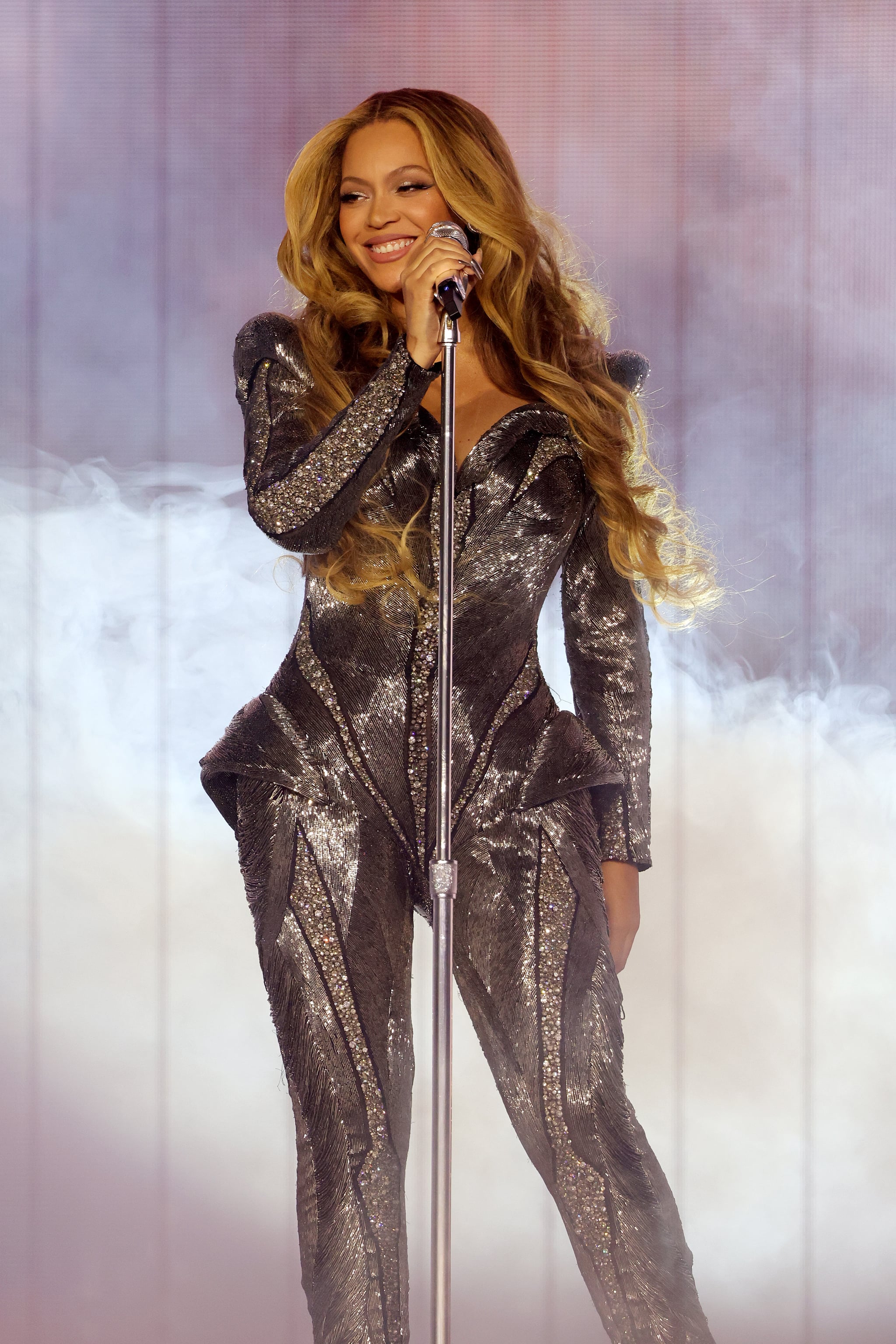 Image Source: Getty / Kevin Mazur / Contributor
We don't mean to be dramatic, but stop what you're doing immediately: Beyoncé might be coming out with a beauty line. On May 16, the superstar posted a carousel on Instagram with photos of her sitting in front of her vanity and curling her hair. Now, for the average follower, that wouldn't be a shock. However, if you also have your PhD in Beyoncé Studies, you know that there are only a handful of people who typically do her hair: her mother, Tina Knowles-Lawson, and her long-time stylists Neal Farinah and Kim Kimble.
There also appear to be unlabeled bottles of beauty lab samples lined up in front of her. And according to the United States Patent and Trademark Office website, a trademark was filed in 2012 for "B" covering a host of products related to hair, such as "non-medicated hair-care preparations," hair gel, shampoo, conditioner, and more. The owner of that trademark is BGK Trademark Holdings, also known as Beyoncé's holding company. This means, at the very least, that thoughts of a hair-care line from the star have been brewing for about 10 years.
But that's not the end of the evidence. In a handwritten note in the last slide of the carousel, Beyoncé asks fans if they recall her first job, which was sweeping hair in her mother's salon. After detailing the impact that she saw the salon have on countless women, Beyoncé ends the note with: "Having learned so much on my own hair journey, I've always dreamed of carrying on her legacy. I can't wait for you to experience what I've been creating."
More details are forthcoming — POPSUGAR has reached out to Beyoncé's reps for comment and is waiting to hear back — but excuse us while we dry heave into a paper bag. Our dreams may finally be coming true.
https://www.instagram.com/p/CsUKB_ZRY5i/
Source: Read Full Article