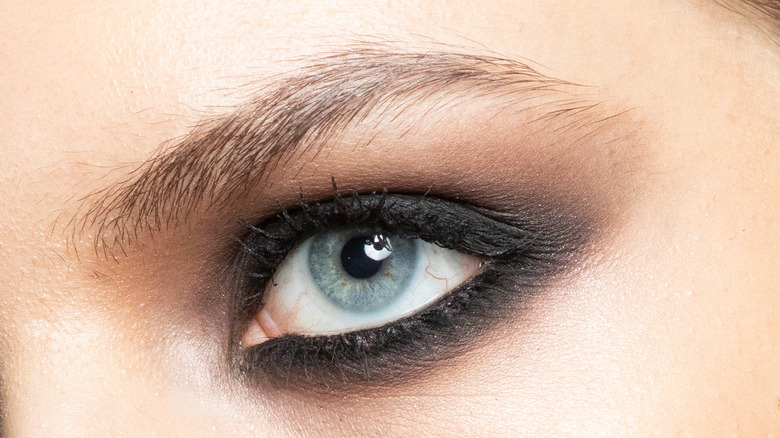 When it comes to eyeliner, it seems like there's always a new hack to help you up your winged liner game. The newest TikTok eyeliner trend is creating a winged eye look using just eyeshadow, instead of a combination of eyeliner and eyeshadow, and it's easy to see why this trend has taken off as it makes creating the perfect "cat eye" look even simpler.
As per Meraki Lane, using eyeshadow to create winged eyes offers far more color diversity, giving you the chance to create a winged liner look using whichever color you like, whether that's emerald green or glittery gold — it doesn't matter. Choosing to use eyeshadow as eyeliner comes with a number of perks, from giving you a wider color choice for your winged eyes to offering a softer winged look. In addition, you don't have to be as precise as you do when using liquid liner, so there's less opportunity to mess up and have to start all over.
If you fancy changing up how you apply your winged liner, consider using eyeshadow to create a softer, more dynamic look.
Creating a winged eye look with eyeshadow is quick and easy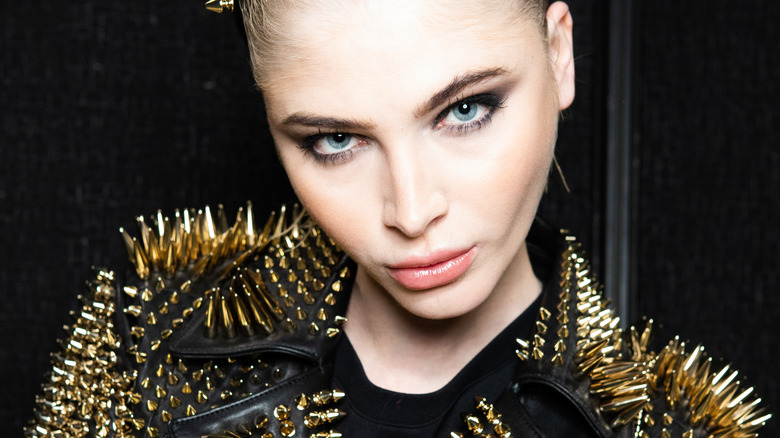 TikTok influencer Bex Cxmpbell explains how easy it can be to create a winged out eye look using just eyeliner. In her video shared on TikTok, Bex explains how you can create a beautiful winged eyeliner look using just an eyeshadow palette and a brush. She shows how she started out using a triangle-shaped contour eye brush, which she applied her eyeshadow product to before placing it on the outer corner of her eye.
She then pulls the brush across the skin in a smooth upward motion toward the eyebrow, creating the signature winged line. She follows that by bringing the brush back down across the wing line before blending the eyeshadow into the gap, using small circular movements. Using eyeshadow instead of traditional eyeliner might be a simple hack but it is certainly an effective one.
Source: Read Full Article