If you're on the perpetual quest for leggings that will make your butt look even more amazing—one, join the club; and two, have you heard of scrunch butt leggings? Yep, you read that right. Scrunch butt leggings are high-waisted leggings that are cinched right where your tailbone starts, ensuring your cheeks look absolutely glorious. Seriously, all eyes will be on your booty—including yours! (Hellooo, butt selfies.)
Intrigued? Keep reading because you're gonna want to get your hands on a pair of these butt-tastic bottoms, like ASAP.
Whether you're into taking #belfies (yes, that's short for butt selfies) or not, I promise you that the little bit of cinching in scrunch butt leggings gives your bum a lot of extra shape. Of course, they're still totally functional, so you can do everything from squat to run errands in them without worrying about 'em being see-through.
Sold yet? (Because, same.) The best part is that lots of these leggings are pretty affordable—and of course, you can shop for them from the comfort of your couch.
So yeah, if you're curious about trying these seriously asset-enhancing pants (you knew puns were coming!), here are a few top-rated pairs that are super comfy and will totally show off your already-adorable butt. If you needed extra motivation to hit the gym (or just want to feel extra cute on the couch), these magical pants are gold. Trust me, you'll never go back.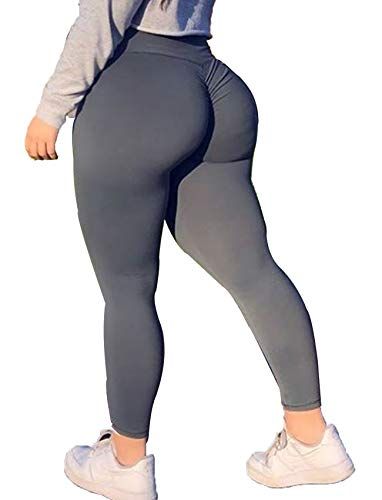 Let your leggings show off your butt while you lift some weights in this stretchy, moisture-wicking pair that comes in more than 20(!) different colors and patterns. Can't choose? This pair is so inexpensive you can treat yourself to a few options.
Rave review: "They do make your booty big. I never order leggings online but decided to give these a try. I bought the navy blue ones in size L, and they fit perfectly!! They are high-waisted and don't fall down. Now I'm going to purchase three more."
—J., amazon.com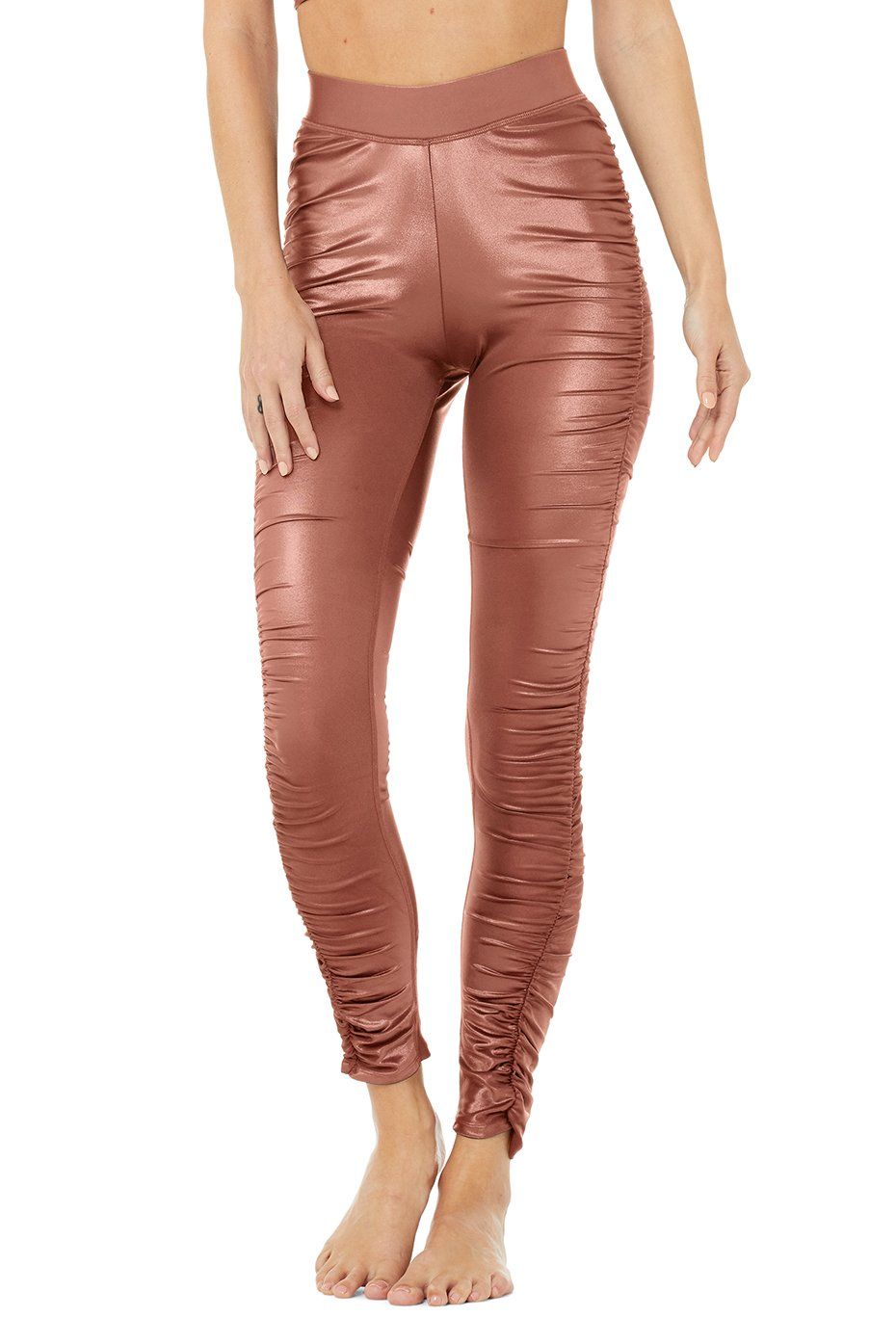 If you're feelin' it, these super high-waisted leggings will give you an all-over scrunched look that accentuates not just your butt, but every inch of your legs, too. Plus, the chestnut color is really pretty and also has a hint of shine.
Rave review: "These leggings are great. It is a shiny material AND buttery soft! The cinch is very flattering. These have a narrower waistband than most high-waisted leggings but they are still high-waisted. I highly recommend!"
—Angela S., aloyoga.com
With over 38,000 reviews and nearly five stars on Amazon, these scrunch butt leggings are definitely a fan favorite. They're made with a funky honeycomb-textured fabric leg and come in dozens of different colors and cool patterns. And yep, they only cost 30 bucks.
Rave review: "They are even squat proof! (I tested it in a bright bathroom, so believe me, as long as you order the right size and they aren't too small and stretched to the max, they are NOT see-through! I have been blessed with a pretty good butt, but these give it extra oomph."
—Renee R., amazon.com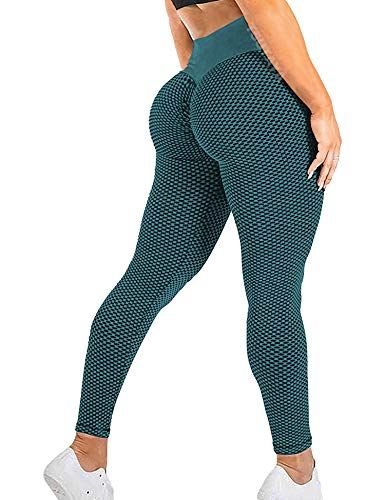 A cinched booty design, a variety of bright color options, and an inexpensive price tag—what more can you ask for from workout tights? These have a textured surface and a heart-shaped design in the butt area for all the lift and booty sculpt your heart desires.
Reviewer rave: "OH. MY. GOD. These leggings are AHHHH-MAZING! I've bought many leggings for years, especially because I'm a serious yoga and fitness woman so I'm always wearing them. I'm always buying leggings on Amazon so I consider myself a connoisseur. I can honestly say these leggings not only fit perfectly, but they are also sexy, with plenty of stretch and plenty of compression."
—Ruth N., amazon.com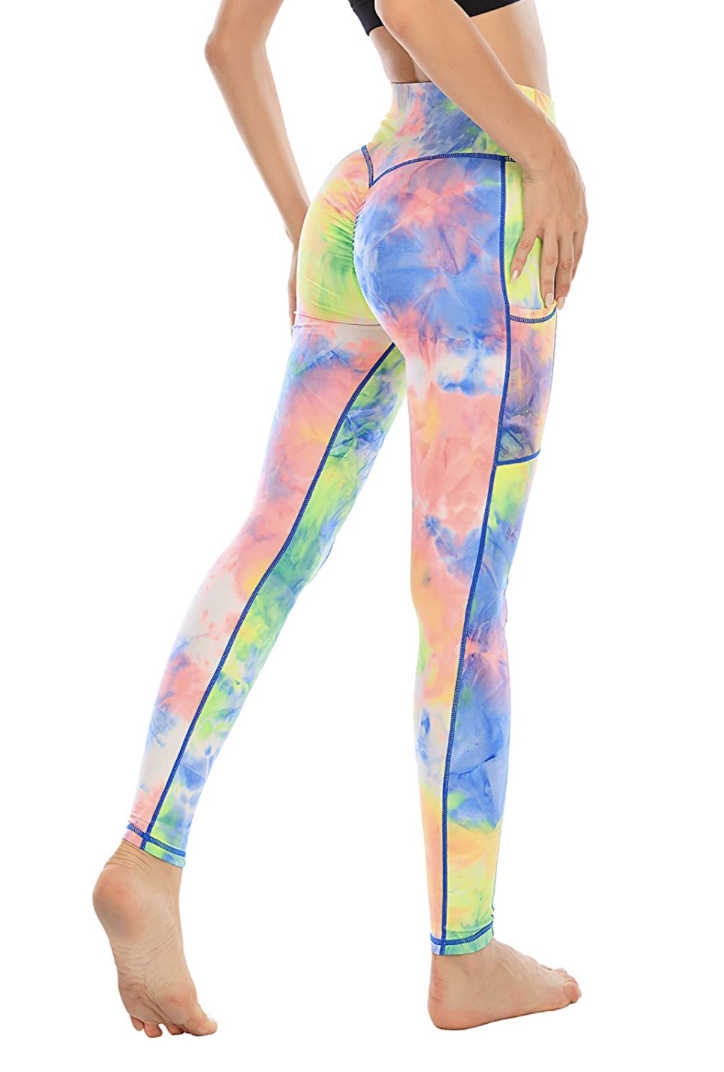 A bright print is a fun choice for these extra high-waisted leggings. With plenty of other options, though (including solid colors, cheetah print, and more), you can pick whatever vibes best with your skin tone and style.
Rave review: "I've been so excited about this specific pair of leggings. As soon as they were dropped off, I put them on. I mean to say this in the most humble manner, but my booty looks INSANELY good lol."
—Sarahi A., amazon.com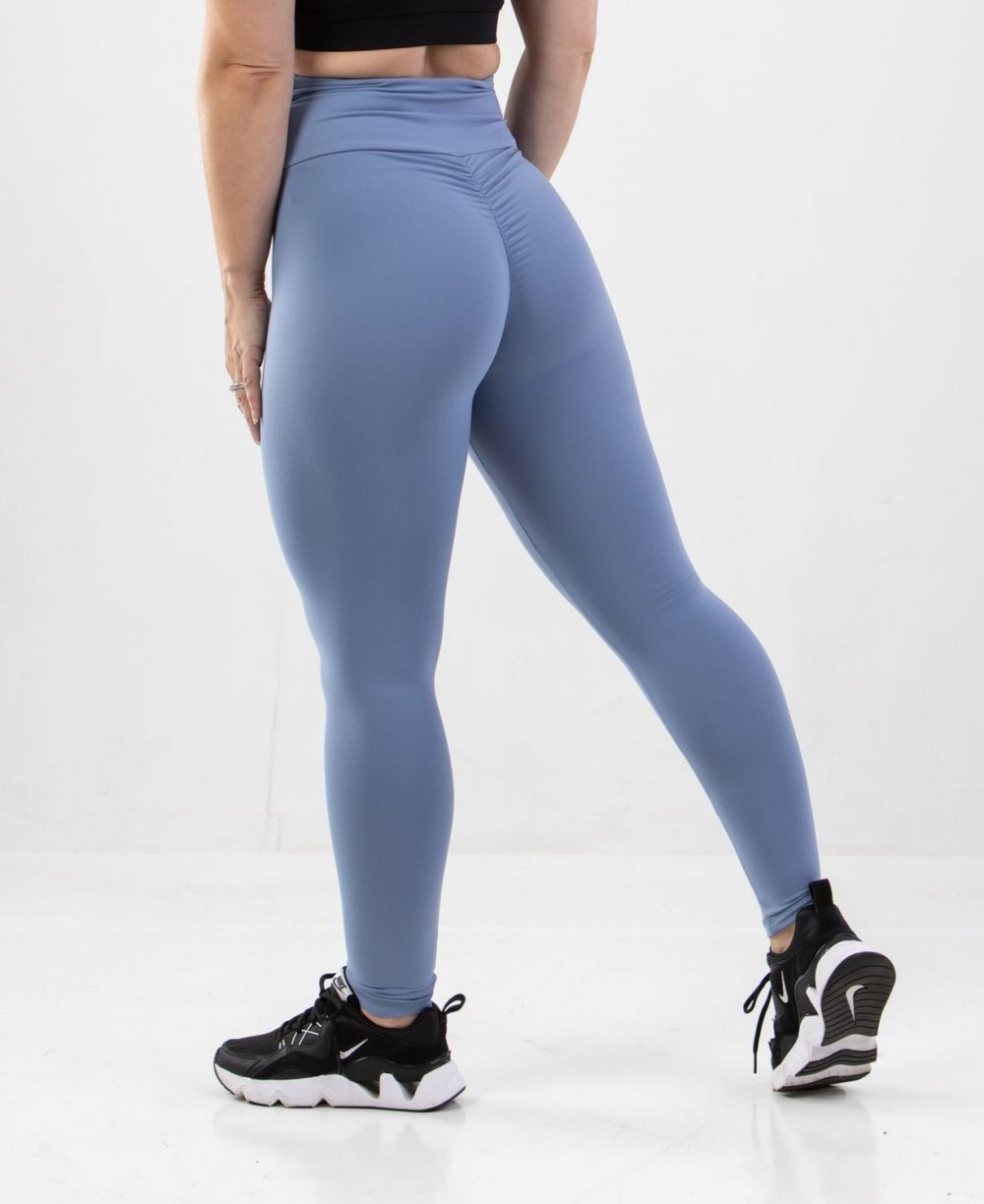 Great brand name; even better fit. These powder blue scrunch leggings will not only make your butt look *chef's kiss*, but are also super comfy and breathable, too. Plus, they come in more than 10 seriously beautiful pastel colors.
Rave review: "I just wanted to say a big thank you to Scrunch Bum Leggings; I'm SO happy with these. They really do make my bum look more peachy! I love the fact they're high-waisted, too. I've just ordered them again in black!"
—Happy Customer, houseofpeach.com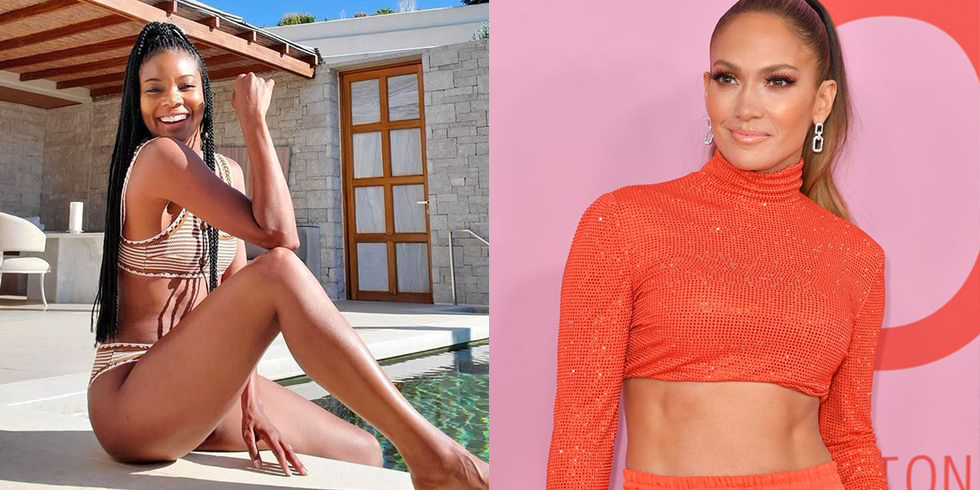 Source: Read Full Article