The NFL star was also seen singing and jumping up and down to the singer's classic, "Love Story," at what appeared to be a post-game party at a bar.
Travis Kelce is showing off his dance moves!
On Friday, the NFL star was seen dancing to girlfriend Taylor Swift's 2014 hit, "Shake It Off," while watching the World Series Game 1 in Arlington, Texas, where the Texas Rangers faced off against the Arizona Diamondbacks.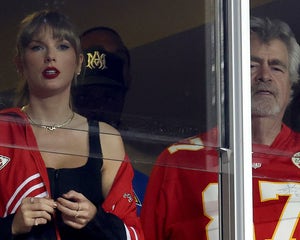 Travis Kelce's Dad Has Thoughts On Taylor Swift After Hanging Out
As shown in a TikTok video, which was posted by a fan who attended the baseball game, Travis, 34, was caught on camera rocking out to "Shake It Off" from the stands, shaking his right hand to the beat of the music.
It's not only fitting that he was dancing to a Taylor song amid their romance, but the fact it was a track from her 1989 album in particular didn't go unnoticed by the fan as the singer dropped 1989 (Taylor's Version) on Friday.
"a supportive king celebrating the release of 1989 TV 👏😍 not what I expected to see at the world series I cant lie," the user captioned the TikTok of Travis.
Later that night, the Kansas City Chiefs tight end further proved he's a Swiftie when he was spotted singing and dancing to Taylor's classic, "Love Story," at what appeared to be a post-game party at a bar, according to another video posted on TikTok.
Waiting for your permission to load TikTok Post.
TikTok Post Unavailable
When the song reached the chorus, Travis started jumping up and down, and singing the lyrics. He continued to dance and rock out to the music, while also taking sips from what appeared to be a bottle of champagne and chatting with friends.
Taylor's romance with Travis has taken over the world after it kicked off last month. While it hasn't been very long since the Grammy winner, 33, and NFL player first sparked romance rumors, Travis has been eyeing the popstar since July, after he attended Swift's Eras Tour stop at Arrowhead Stadium and watched her perform on the Kansas City Chiefs' home turf.
Although he didn't get the chance to meet her after the show, he later revealed that he had intended to slip her his phone number by way of one of the beaded bracelets.
Waiting for your permission to load TikTok Post.
TikTok Post Unavailable
Even though they didn't connect at the concert, Taylor still got the message, and it wasn't long before dating rumors were swirling.
In September, Taylor showed up to a Chiefs' football game and was seen hanging out with Travis' friends and family. And when Travis' team played in New Jersey in October, Taylor brought her whole crew to the game.
The two were then seen out in New York City together. Taylor and Travis attended Saturday Night Live together, and both made surprise cameos, before the couple were spotted holding hands at an SNL afterparty. The next night, the singer and football player then were seen getting dinner together at the Waverly Inn.
Taylor has since attended four Chiefs games in total, appearing at her fourth last weekend. While watching Travis play against the Los Angeles Chargers, Taylor was seen wearing a friendship bracelet that featured Travis number 87. Following the Chiefs' win, Taylor was spotted giving her beau a kiss on the cheek as they posed for a cute photo.
According to TMZ, the "Cruel Summer" singer won't be attending Travis' game against the Denver Broncos this weekend as sources told the outlet Taylor is prepping for the next leg of her Eras Tour,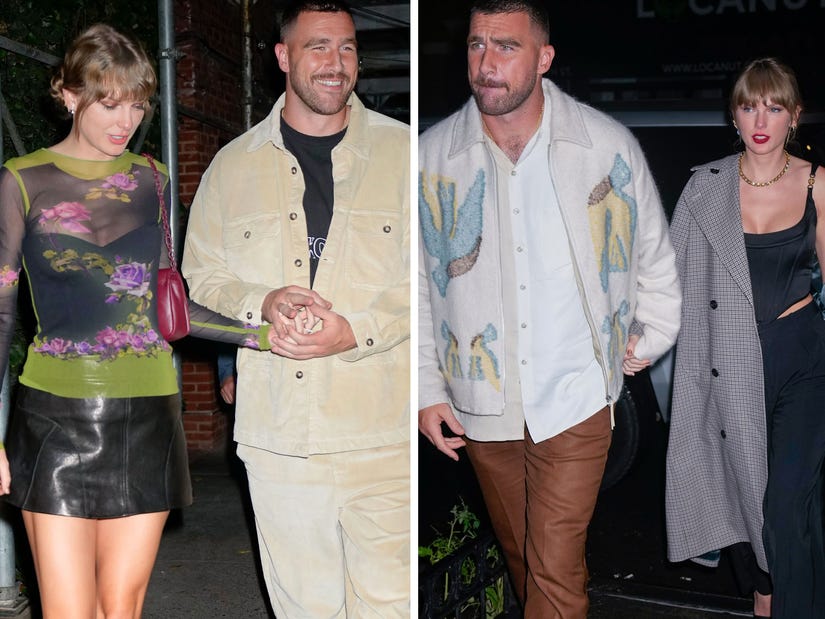 Source: Read Full Article