"She looks stunning I look constipated," Gomez wrote over the photo. "Typical."
Selena Gomez and Taylor Swift had the ultimate reunion at the 2023 MTV Video Music Awards, and while the pair were absolute stunners at Tuesday's show, Gomez couldn't help but poke a little fun at herself after seeing some backstage pics of the pair.
Gomez, who looked gorgeous in a red beaded dress by Oscar de la Renta, took to her Instagram Stories to share a candid moment of her and Swift hugging during the show.
The shot sees Gomez and Swift mid-conversation, with Swift, who was dressed in a black fitted Versace number, wrapping her arms around the "Come Down" singer.
"She looks stunning I look constipated," Gomez wrote over the photo. "Typical."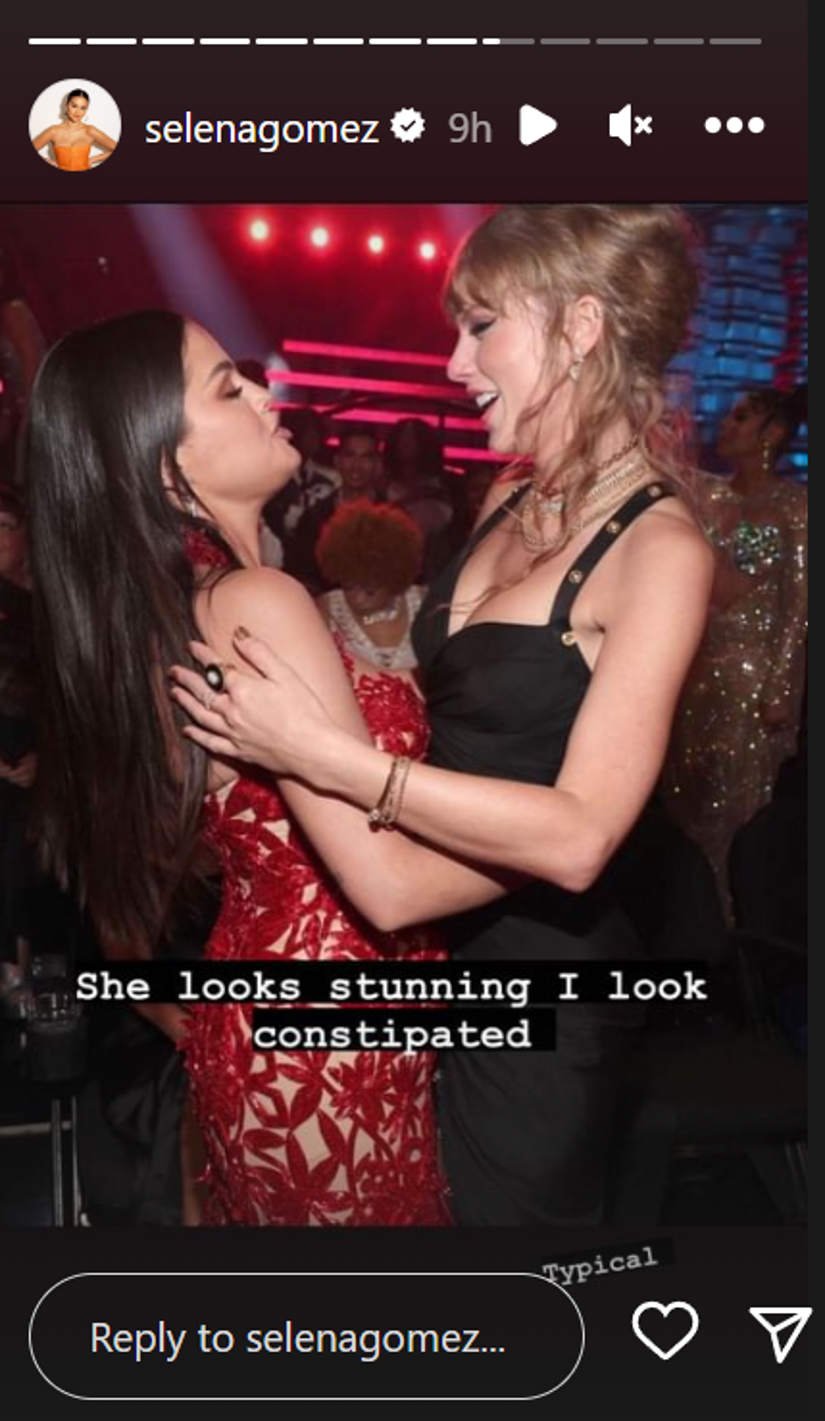 Gomez, who has more than once become a meme — i.e. that iconic blanket photo, and more recently, her live VMA reaction to SZA not being at the show to accept her award — also spoke out about being used for internet laughs.
"I will never be a meme again," Gomez wrote in a separate Instagram Story post. "I'd rather sit still than be dragged for being myself. Much love."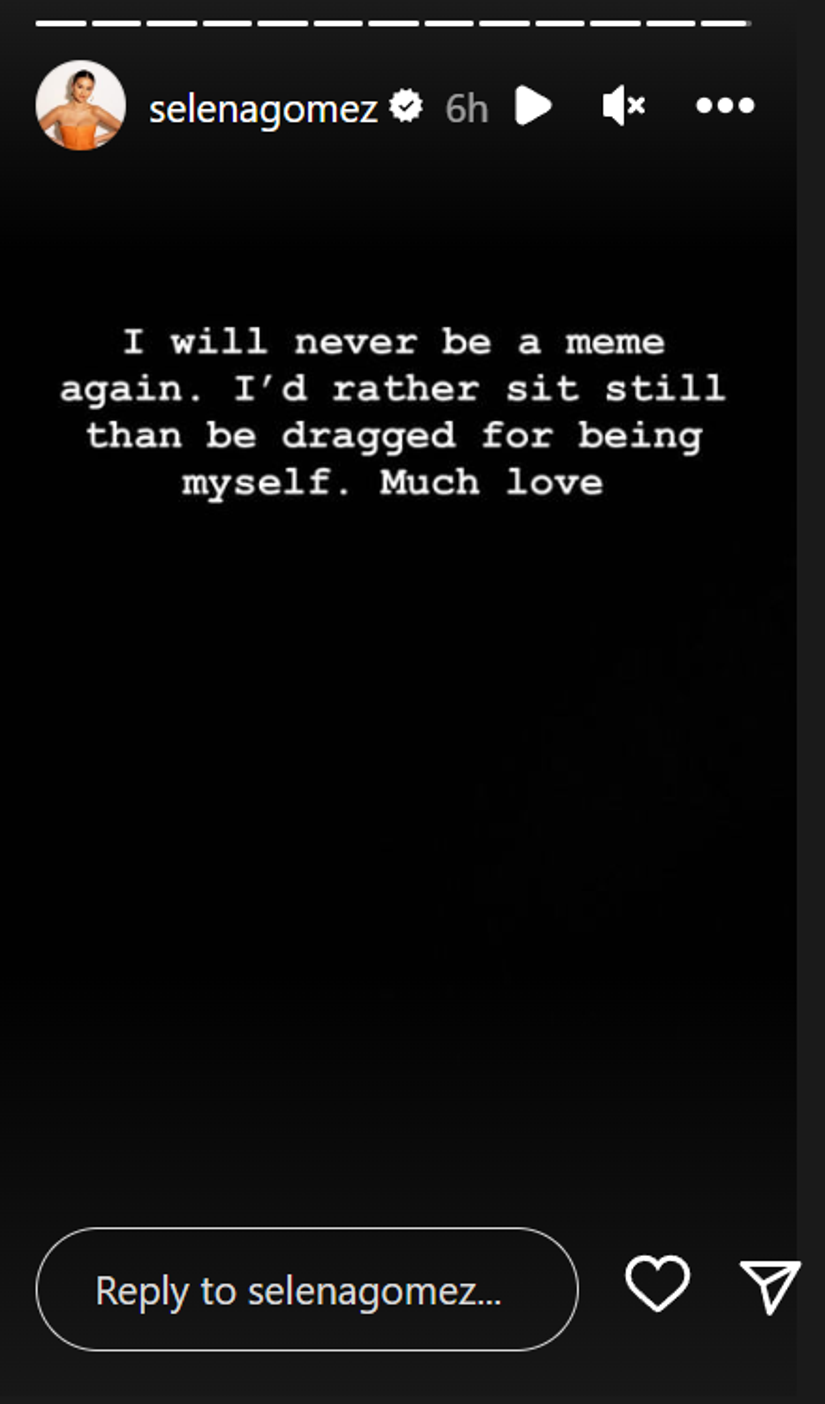 Despite the awkward moment, Gomez appeared to have a great night, taking home a trophy for her collab with Rema and enjoying a VMA after party, which saw her change into an equally fab purple strapless minidress.
Swift, meanwhile, was one of the night's biggest winners, taking home nine awards, including the Moon Person for video of the year for her hit, "Anti-Hero," as well trophies in the best pop and song of the year categories.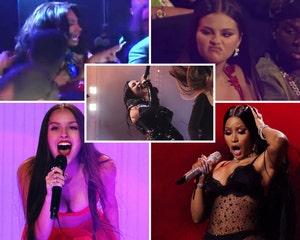 2023 MTV Video Music Awards: Every Viral Moment and Must-See Performances Ranked
Gomez and Swift were each other's biggest fans Tuesday, cheering one another on from the audience before spending the evening celebrating their major wins.
For all the must-see moments from last night's show, check out the gallery below.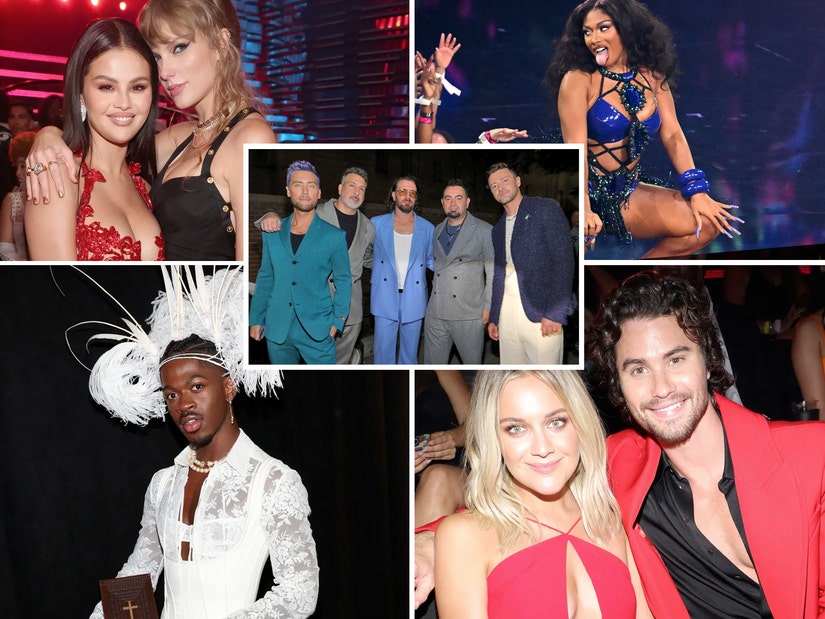 Source: Read Full Article