Kim Kardashian and Kanye West's son Psalm turns three on May 9, and Kim just threw him a massive Hulk-themed party. And like, we're used to the Kardashians going all out with their events, but this was on another level. First of all, Kim decorated her entire house with a sea of green balloons: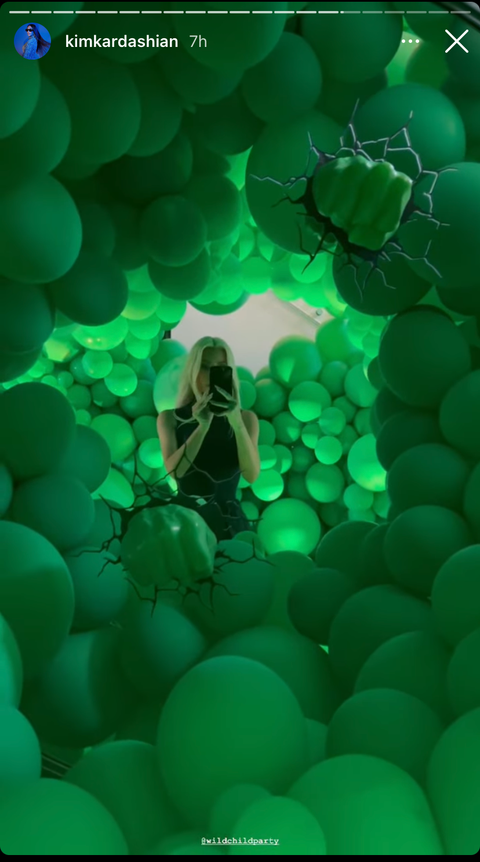 And this wall of Hulk hands?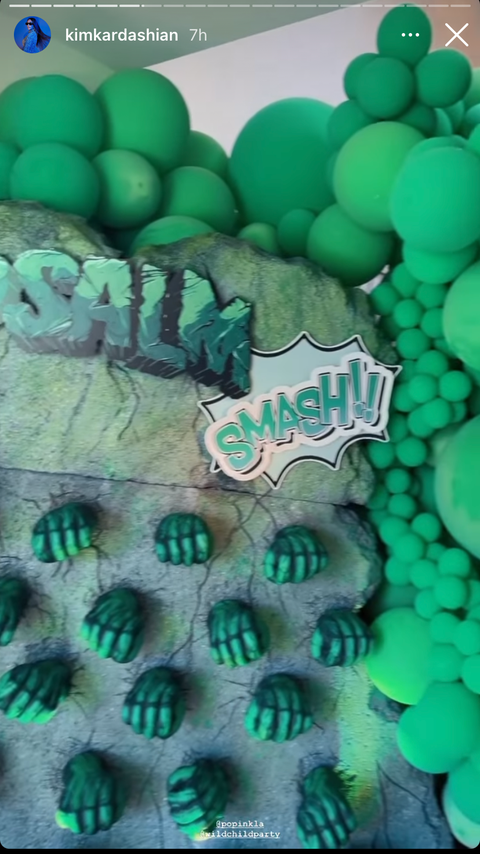 And, naturally, there was a giant green fist cake: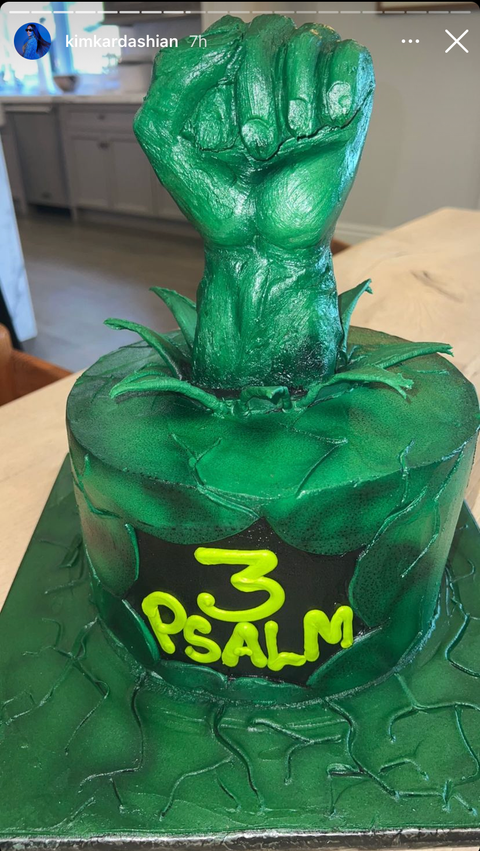 And some personalized Psalm/Hulk decor, of course: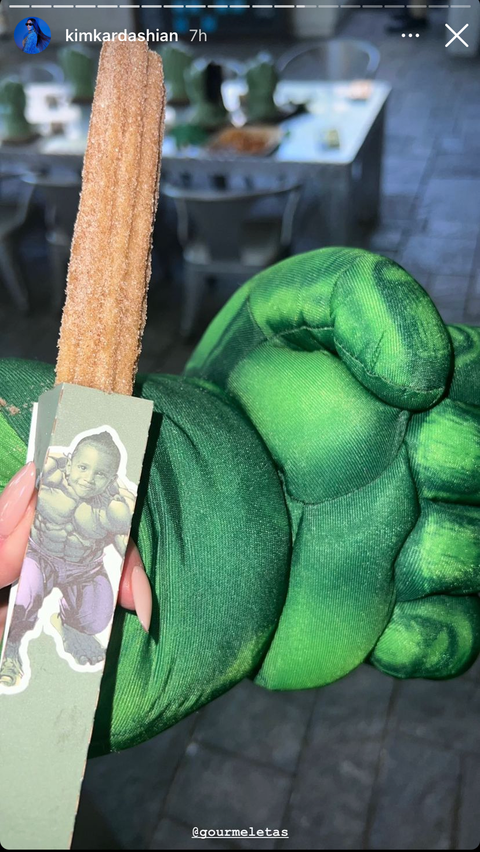 Not to mention a giant Hulk statue and city skyline: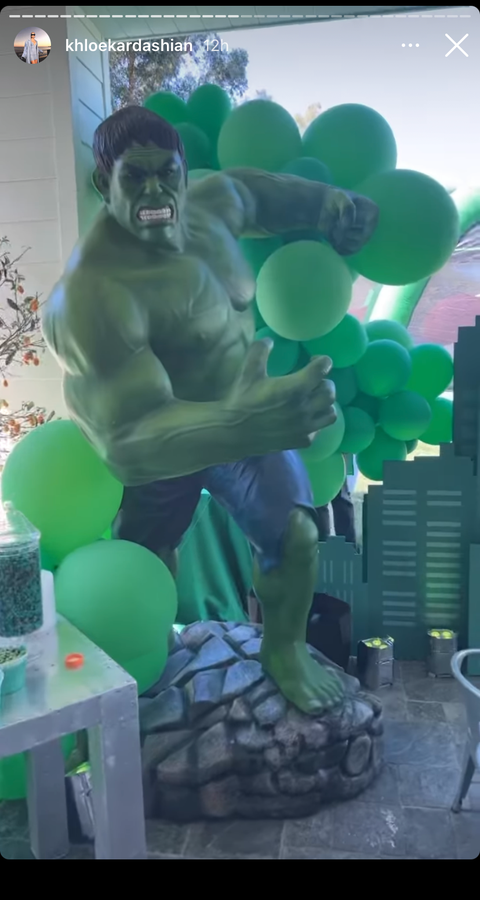 An outdoor bouncy castle: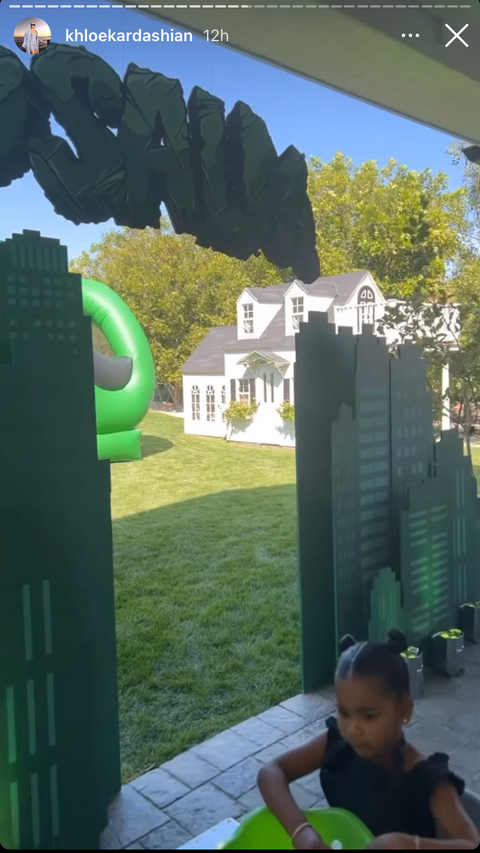 And some molded chocolate Hulk fists for everyone to smash: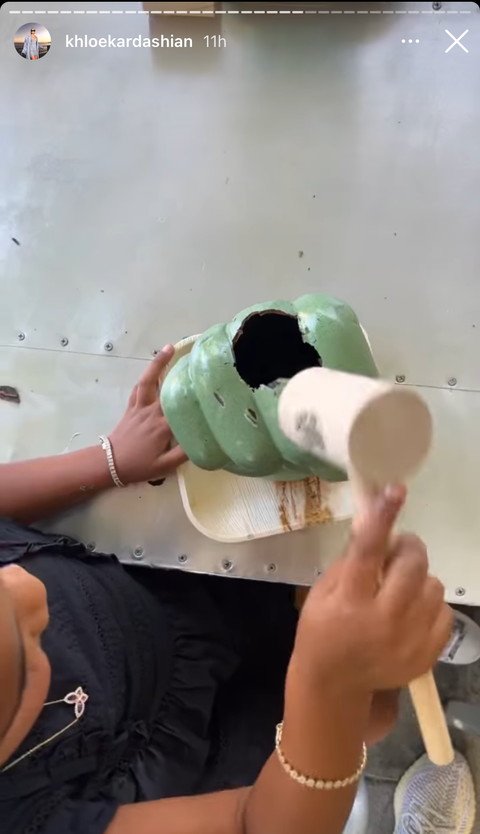 Before you ask, it doesn't seem like Kanye West was in attendance at the party, at least based on the fact that TMZ reports he and his girlfriend Chaney Jones are currently in Japan. That said, while Chaney posted a photo from their trip on Thursday (it's no longer available to view on her Instagram account), it's possible this is an old pic and they were back in California in time for Psalm's party. TBD!
Kanye previously took issue with Kim for not inviting him to their daughter Chicago's birthday party, but the former couple seem to be in a much better place co-parenting wise, with a source recently telling Entertainment Tonight "Kanye has been laying low and focusing on healing. He is trying to disconnect from all the drama that happened between him and Kim. He is focused on taking care of himself, getting healthier, and removing himself from all the craziness. He cares deeply about his family and kids. They are his number one priority and he's working on himself."
Source: Read Full Article