The Live with Kelly and Mark hosts said the hypocritical neighbors who complained about them in the 90s make a lot of noise playing pickleball, with Consuelos saying, "It sounds like you're hitting a broken ball."
It's safe to say Kelly Ripa and Mark Consuelos have not forgotten about the time their neighbors made a noise complaint against them — even though it's been nearly 25 years.
On Thursday's episode of Live with Kelly and Mark, the married cohosts hilariously called out their Long Island neighbors who apparently took issue with the noise their children's Halloween party was making.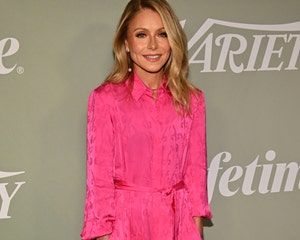 Kelly Ripa Says Best Part of Menopause: 'Wear White Pants and Not Be Terrified!'
"It's interesting, our neighbors, who, they're fine, out on Long Island, they complained about a Halloween party back in 1999," recalled Consuelos, 52. "The party was from 11 a.m. to 3 p.m. It was a kids' party."
"It was a kids' party, and we got a noise complaint from our friendly neighbors," Ripa said, with Consuelos jokingly adding that their neighbors had a problem with the fact that there "was too much" 'Monster Mash' playing."
The couple brought up the story while discussing the growing popularity of pickleball across the country and how the unpleasant noise the sport produces is driving people crazy.
And those same neighbors who made a noise complaint against them all those years ago now play pickleball. And Consuelos, for one, isn't a fan of the noise that comes along with the people playing the sport.
"It sounds like you're hitting a broken ball. That's all I hear," he said after imitating the sound of people hitting a pickleball back and forth.
However, the Riverdale alum revealed they give their neighbors a taste of their own medicine.
"We have speakers by their property, and I play the 'Monster Mash' all day long," he said, to which Ripa quipped, "There's nothing like a graveyard smash in July."
"On a loop!" Consuelos added.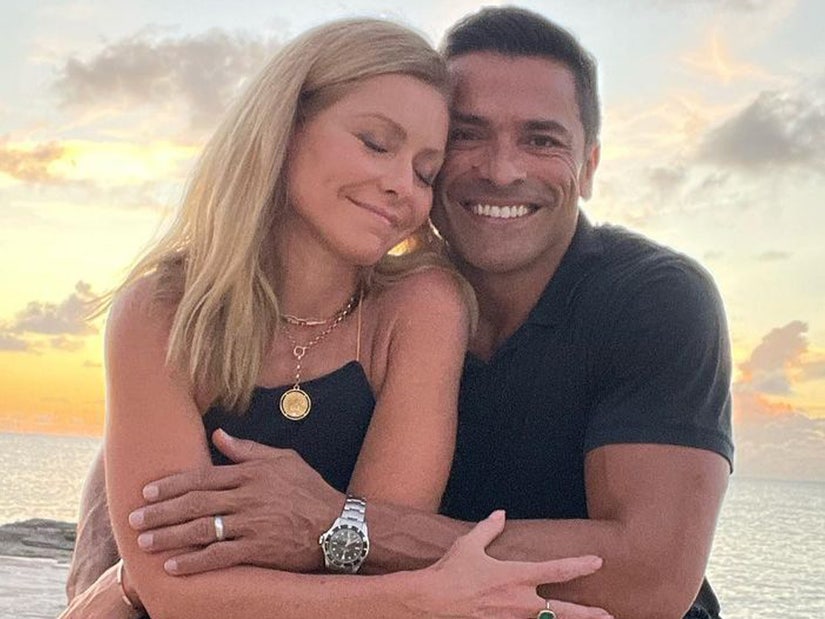 Source: Read Full Article