Drew, Melanie Lynskey and Megan Dodds all stepped back into their iconic costumes for the reunion, before a surprise from Dougray Scott.
This year marks the 25th anniversary of "Ever After" and Drew Barrymore marked the occasion by reuniting her step-sisters for a special reunion episode of "The Drew Barrymore Show," fairy wings and all.
"We're just here in a time machine back twenty-five years ago because it's the twenty-fifth anniversary of 'Ever After'," an emotional Drew announced on Tuesday's episode. "I literally can't even believe that I get to be here with my sisters, my stepsisters, Melanie Lynskey and Megan Dodds."
The three actresses came together on the show in full costume — and they look just as gorgeous in them as they did when the movie was released in 1998!
"Ever After" is a retelling of the classic fairytale Cinderella, with a few twists. The film puts Cinderella, or in this case Danielle, into renaissance-era France and has some notable differences from the original tale. Drew starred in the lead role, with Lynskey and Dodds playing her step-sisters.
Dougray Scott also made a surprise appearance on the show virtually — also in costume — and talked with Drew about his experience getting the role.
"I auditioned for the part in London and I'd sort of been rejected the first round of auditions, but my agent sort of managed to get me in the room again," recounted Scott. "I begged … I think that's how I got the part. And to you as well, you went to bat for me so thank you very much. I appreciate it."
Drew had nothing but kind words to say to her Prince Charming.
"I mean there was nobody else," said the actress, now 48. "If I was lucky enough to be a part of this reimagining of a fairytale that I never thought twice about what we were telling little girls, to wait for the prince to rescue them which worked fine for centuries."
"…until you came along and rescued me," Scott said, cutting in.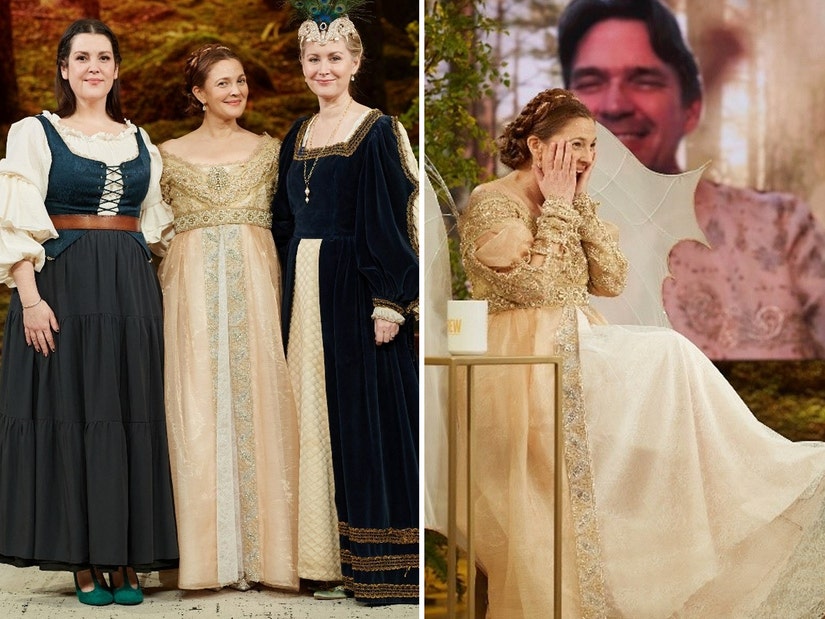 Her co-stars also revealed information about the shoot that Drew didn't previously know.
"Is it true, and I didn't know this," asked Barrymore, "You guys lived together during production? Tell me everything!"
The two stars shared that while they lived together, they took nude photos in a cornfield.
"I don't know what I was thinking at the time and it was just kind of like this oh this would be really groovy to do, let's go take topless photos in the cornfield," said Dodds.
Drew also shared a similar experience she had with a costar from another film.
"Lucy Liu took nude photographs of me on 'Charlie's Angels' too," shared Drew. 'I guess it's what us girls do. Oh to be a girl."
The full episode airs today.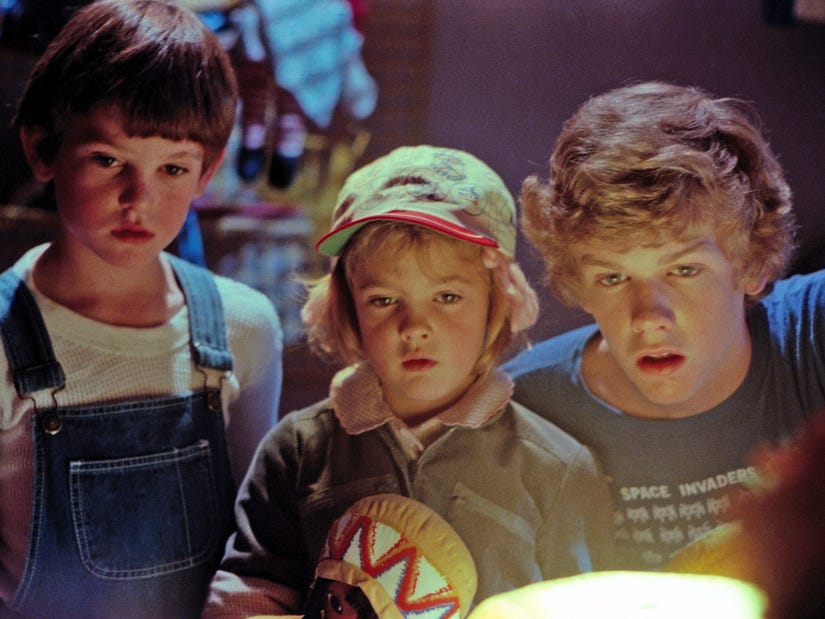 Source: Read Full Article