Angelica Ross details the two years she says she spent waiting to hear back from Ryan Murphy after he accepted her pitch for a season of American Horror Story led by Black women only for it not to happen — and how the delay cost her a role with Marvel.
American Horror Story alum Angelica Ross went from flying high to dying inside after Ryan Murphy accepted her pitch for a new season of the horror franchise, which would presumably have been Season 11, and then totally ghosted her.
The actress said she had been auditioning to join the Marvel Cinematic Universe for three years at the same time, but when she finally got the call from the studio, she was locked in "first position" in a seven-year contract with FX … and nothing was happening.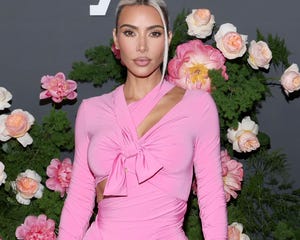 Why One American Horror Story Alum Isn't Thrilled About Kim Kardashian Joining Show
On Monday, Ross erupted in a tweetstorm with her claims, which started way back in July 2020 when she said she received an email from Ryan where he accepted her pitch. "Remember your idea about a Horror season starring Black women?" the shown email read. "Well I'm doing it."
The email then told her then that he didn't yet have an idea, but that a writers room would be coming that fall. Emphasizing how serious he was about the project, per the email, Murphy then asked her about casting.
"Along with you, who are the four women I should get?" the email continued. "I think you, Keke Palmer, Gabby [Sidibe] … not sure for the fourth?"
Ross followed up with a host of options, including some Murphy has worked with, including the likes of Angela Bassett, Alfre Woodard, Adina Porter, Lynn Whitfield, Kerry Washington, and several more.
Ryan Murphy Casts Menendez Brothers for New Season of Netflix's Monster Series
But, according to Ross via TikTok, she was "left on read" with that reply and, apparently, has still never heard back from Ryan.
She shared that she reached out again in February 2022 about the project, asking if he could consider her for possibly producing as well on the season she'd pitched, writing, "I could add a lot to the table in the overall storyline if we are still looking to do a Black lead cast."
Explaining that she was still contractually in "first position" with the show, which hampered her ability to accept other roles — the network would have to approve any outside work — Ross said she made one last attempt to reach Murphy that month with another email, and even sent flowers.
She said she had been told she would be back for Season 11 of AHS, but that didn't happen. According to a since-deleted Instagram post in July 2023, per IntoMore.com, Marvel had stopped calling by the time Ross was released from her contract.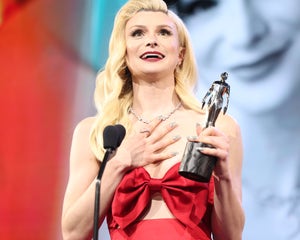 Dylan Mulvaney Wins First Streamy Award: 'Best Moment of My Year'
Neither Murphy nor FX has responded to Ross' claims, but according to TheWrap, an individual familiar with the matter said that Murphy's anthologies often explore multiple ideas before settling on a single premise for its upcoming season.
While it's understood that ideas change and pitches can be rejected, Ross' issue is more the lack of any communication about it. Explaining that it's not about the apparent change in direction, she tweeted, "It's that I called business affairs for MONTHS trying to get clarity if they were picking up my contract option or if I was ok to tell Marvel that I was available for whatever they were calling me for."
Ross appeared in Murphy's Pose and in Seasons 9 (1984) and 10 (Double Feature) of AHS. Season 11 of American Horror Story was subtitled NYC and took place in 1980s New York as a virus began to ravage the gay community alongside a gruesome serial killer.
The upcoming Season 12 is subtitled Delicate and is based on Danielle Valentine's book Delicate Condition and has to do with fame and motherhood. Split into two parts, Part One kicks off September 20.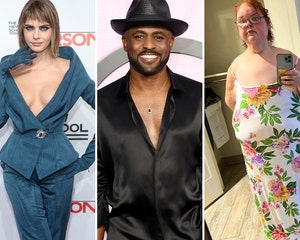 12 Celebrities Who Have Come Out As Pansexual
You can check out Ross' complete thread below.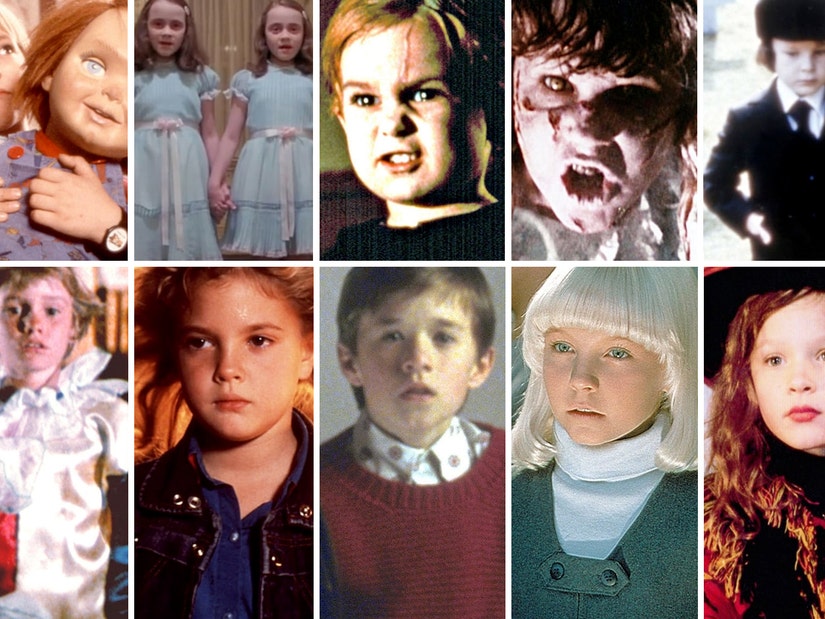 Source: Read Full Article