Puma2 of 8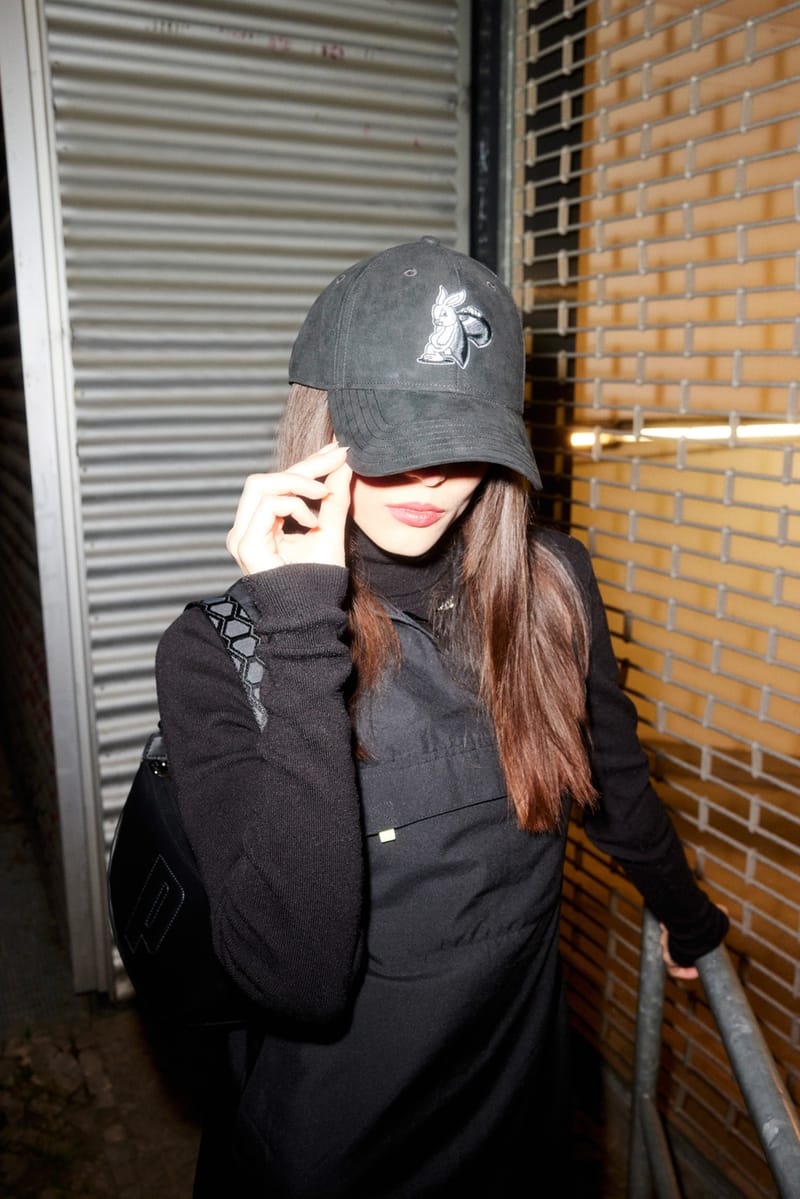 Puma3 of 8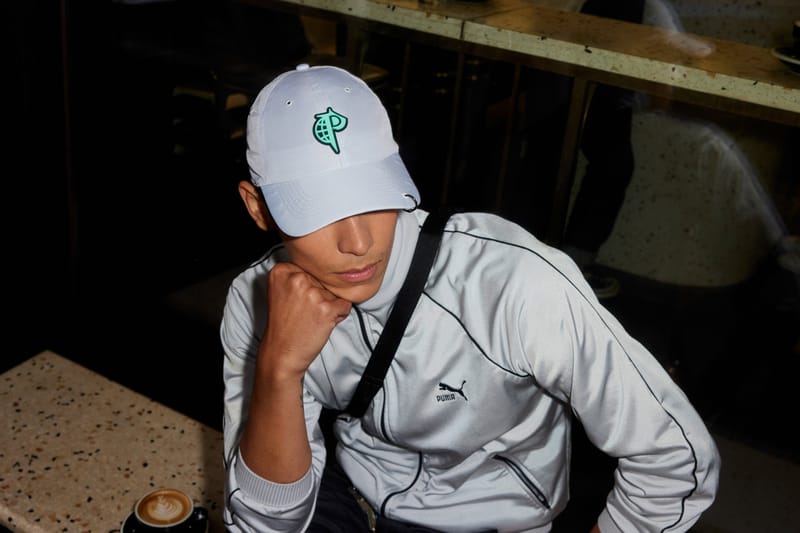 Puma4 of 8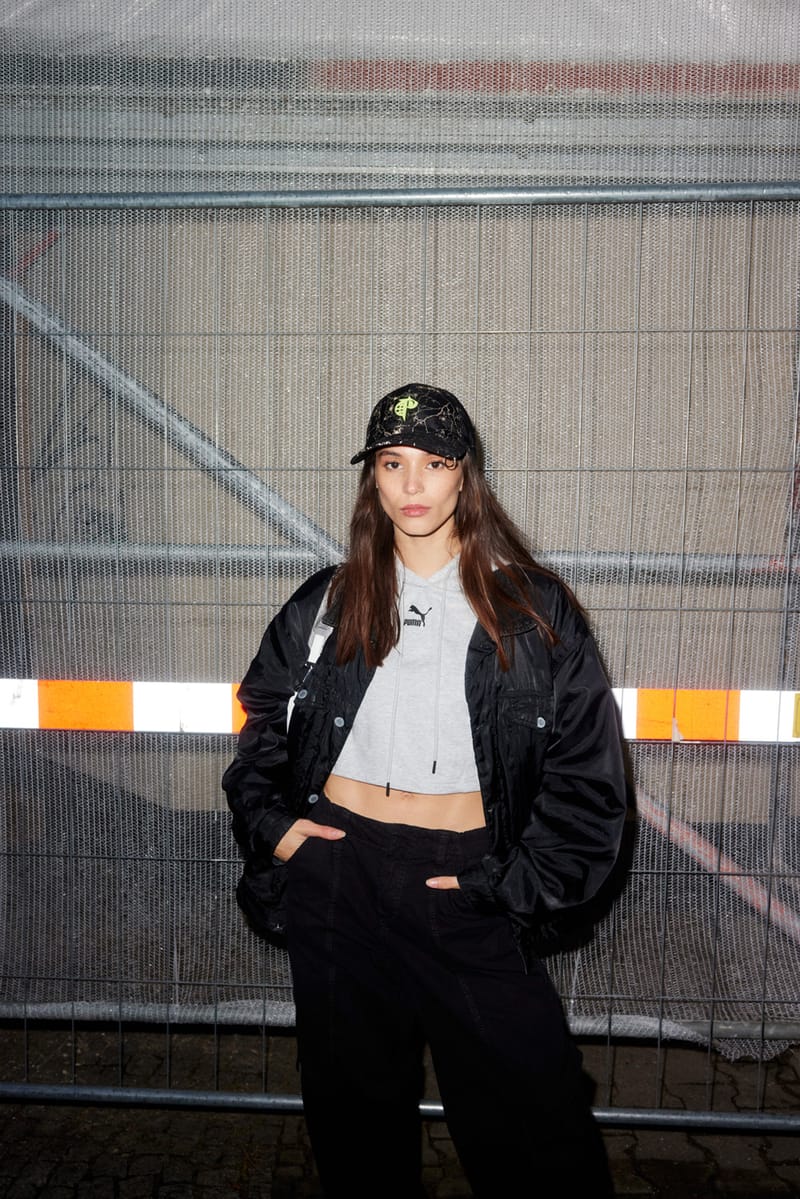 Puma5 of 8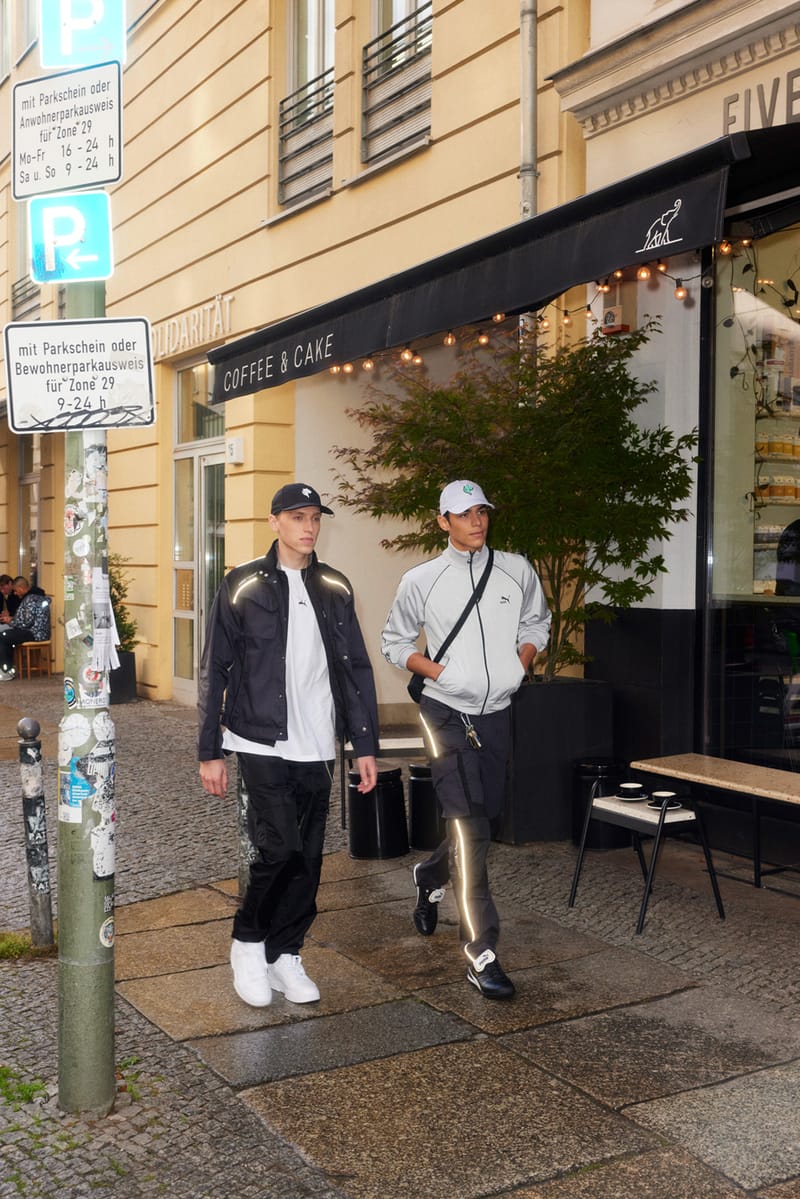 Puma6 of 8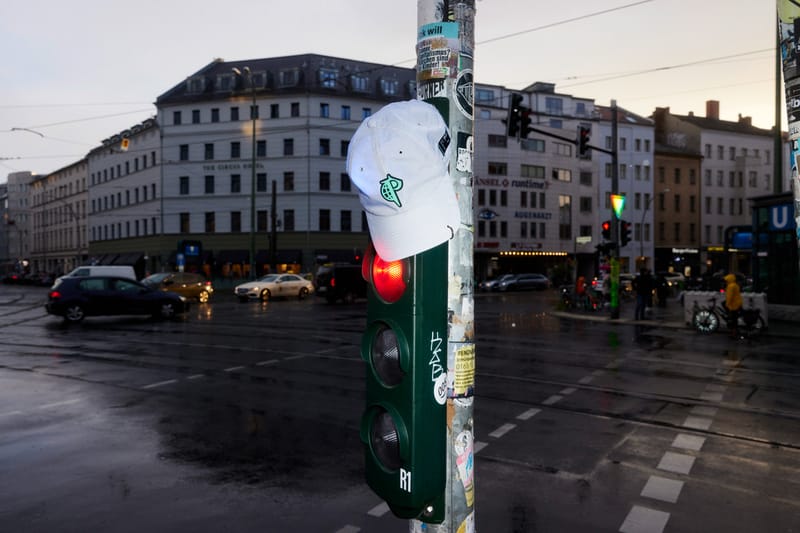 Puma7 of 8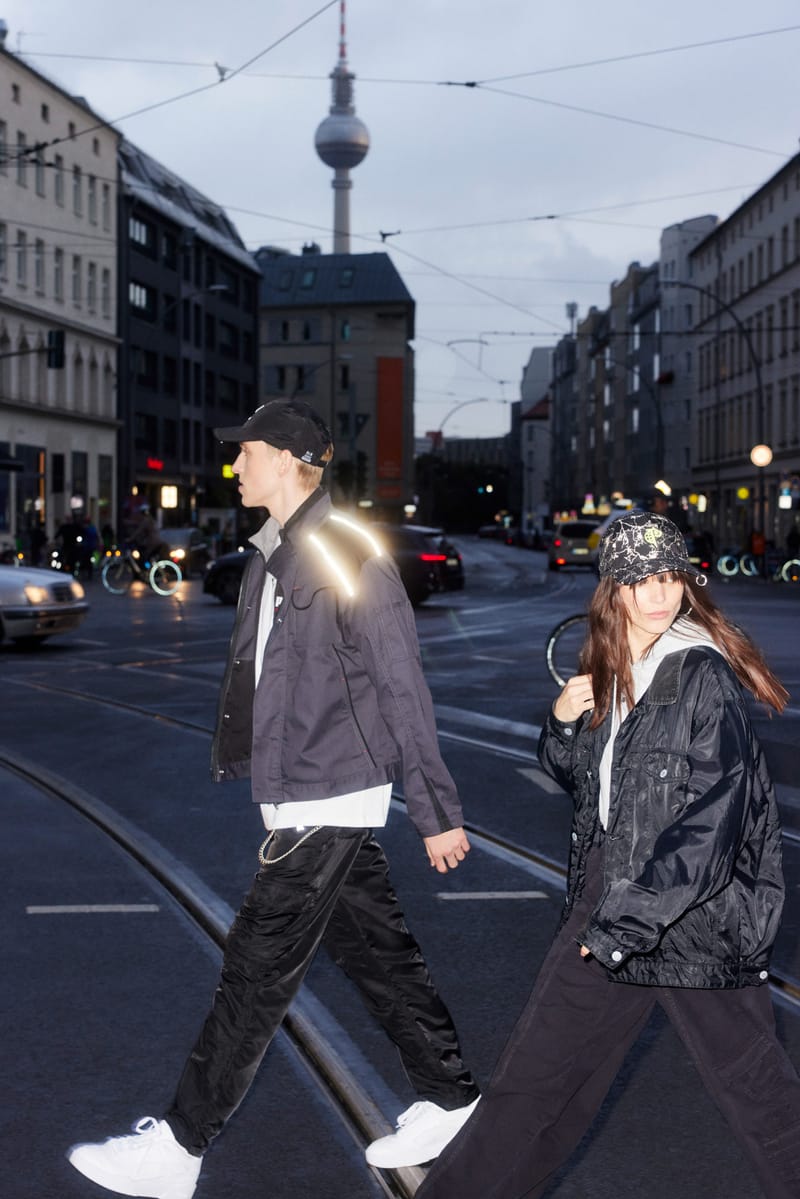 Puma8 of 8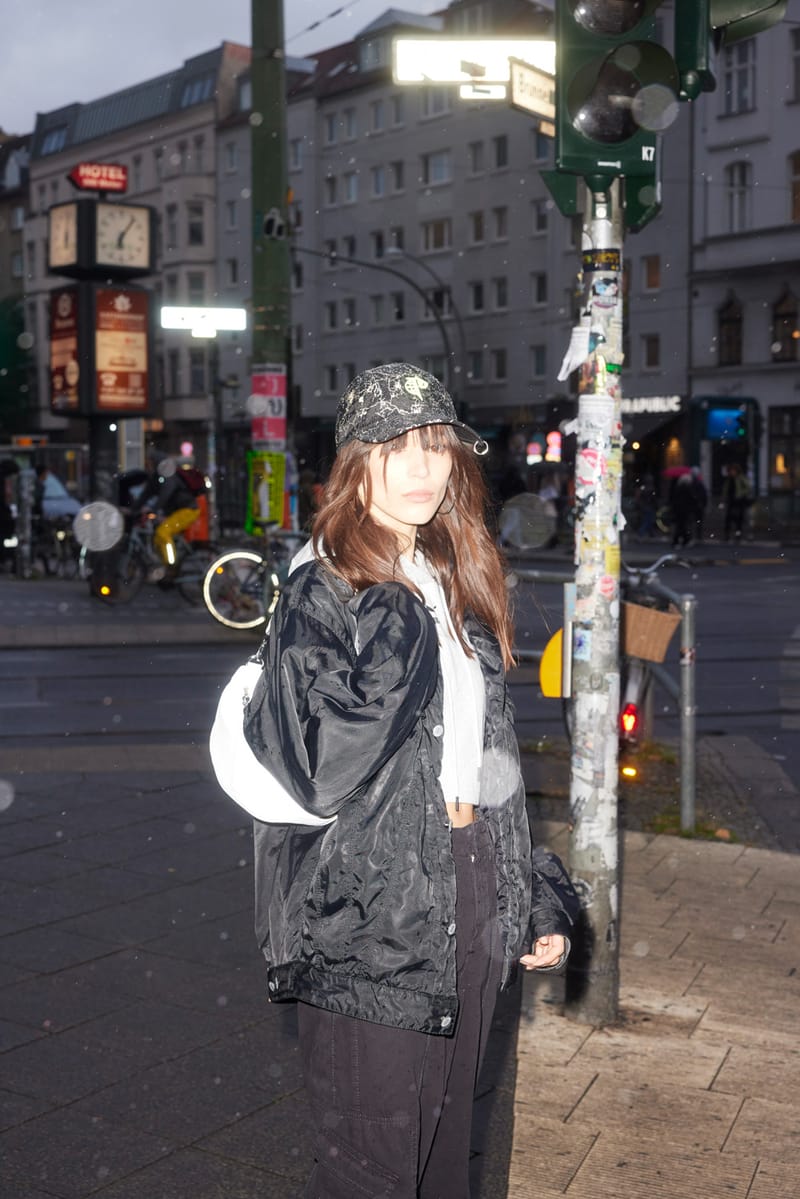 Puma
Click HERE to buy the latest Hometown Heroes headwear collection to join your trip.
NEW YORK CITY
10ft Single by Stella Dallas
View this post on Instagram

A post shared by 10ft Single By Stella Dallas (@10ftsinglebystelladallas)
Kayla Curtis-Evans – Associate Editor of Branded Content
For me, the beauty of thrift shopping is that it always feels like a coveted treasure hunt — you never really know what you'll find, but the pursuit in itself is exciting enough. 10ft Single by Stella Dallas is the personification of a clothing treasure trove. The expansive store in Williamsburg, Brooklyn is a staple for me as it carries bohemian-inspired blouses alongside military-grade camouflage gear; the options are boundless and every time I step through its door, I know I'm sure to find a one-of-a-kind steal. My favorite section of 10ft by Stella Dallas is the slip dress section, which carries a range of pastel and jewel-toned dresses that can be paired with layers in the winter or styled simply in the warmer months.
Address: 285 N6th St Brooklyn NY 11211
Hamlet's Vintage
View this post on Instagram

A post shared by Hamlets Vintage (@hamletsvintage)
Shaun Harris – Copywriter
The distinction between second-hand and vintage clothing is often conflated in NYC's thrifting scene. When you're broke in the city, wearing strangers' clothes is how you seemingly afford a wardrobe until your family members buy you new socks for Christmas. When I thrift, I'm fond of the moments when I land pieces that have survived an era. Hamlet's Vintage is a hole-in-the-wall in Greenwich Village near Washington Square Park. Walking in, you can smell the history and nostalgia of the pieces — and the owner is happy to share their anecdotes attached to each era. Hamlet's Vintage is a must-visit for those still happily clinging onto the disco-goddess aesthetic forged by their mothers — think big hair, flared denim and silk blouses that effortlessly drape on the body. The clothing ranges from the puritanical 1940s to the undeniably campy reign of the 1980s. But if you're looking for designer names and quality pieces that have been cared for and have held up over time, this spot feels like a novel experience where you can get lost for a moment — and if you're lucky — walk away with something you'll love into the next decade.
Address: 146 West 4th Street, New York, NY 10012
Select Vintage
View this post on Instagram

A post shared by Select Vintage LTD. (@selectvintage_bk)
Ross Dwyer – Senior Editor
A good vintage shop is more than just a place to get clothes: it's a cultural repository. A good vintage shop is a place where you can strike up a conversation, relive joys from the past, or find something new that brings a memory up from your subconscious. A good vintage shop is something like a museum: there's an element of curation to it instead of a random gumbo of pieces. Select Vintage in Brooklyn's Bushwick neighborhood is all of those things. It specializes in vintage sportswear — think jerseys, tees, satin jackets and more — but also makes space for New York-specific gear, brands that have a rich history in New York and plenty of wrestling tees as well. The atmosphere is warm and welcoming (Al Martinello, the owner, is more than willing to talk sports or hip-hop with anyone and at any time) and you're sure to leave with a piece or two that'll help you keep those good vibes flowing.
Address: 190 Wilson Ave, Brooklyn, NY, 11237
SHANGHAI
TERMINAL69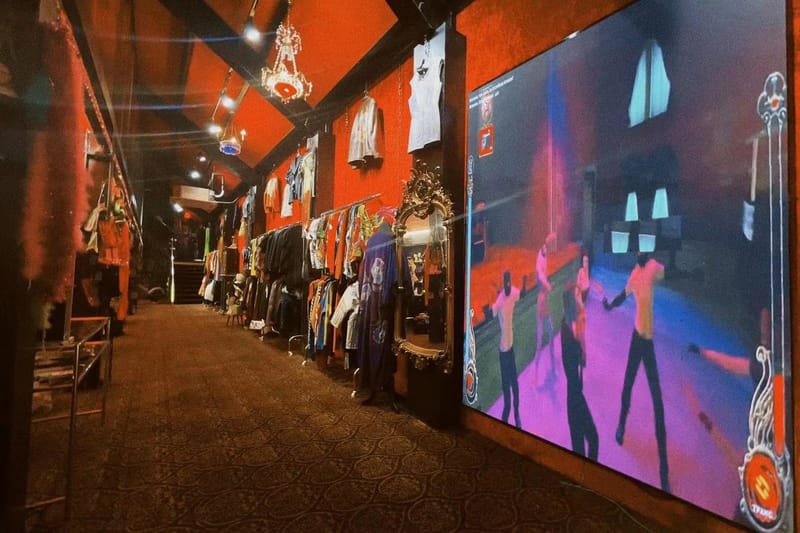 Terminal69
LonLeaf – Editor
This vintage shop is located in a mysterious looking old house that's straight from the horror movies. But once you walk in, you'll soon find out that it's an archive store filled with countless designer pieces. It's like a gold mine for archive fanatics. You can find super rare pieces from the well-known Yohji Yamamoto 1991 AW collection, and it may be the place with the largest collection of Wild & Lethal Trash by Walter Van Beirendonck in China. You'll be surprised by the things you find every time you go there.
Address: 246 Fuxing West Road, Xuhui District, Shanghai
G3 Studio
Jas – Senior Editor
G3 Studio in Shanghai is a vintage store specializing in Hip-Hop clothing. G3 Studio was founded by Hip-Hop addict 番茄 (Tomato) in 2020. Although this store is hidden in a small Nongtang of Shanghai Julu Road, many famous Hip-Hop musicians have visited the spot, such as Jackson Wang and MC Hot Dog. In G3 Studio, you can find hundreds of vintage pieces like rare clothes from Snoop Dogg's streetwear brand SNOOP DOGG CLOTHING, vintage NBA jerseys from the '90s, or even pieces that are the same as the ones worn by legendary Hip-Hop stars from Nas to JAY-Z. For travelers who are in love with Hip-Hop culture, G3 Studio is a must-see store in Shanghai.
Address: 588-3 Julu Road, Jingan District, Shanghai
YOXIPUNK
HB Team
YOXIPUNK is a thrift-enthusiast's dream, as the space boasts a maximalist aesthetic that envelopes shoppers as soon as they step through its doors. The eccentric second-hand shop's walls are decorated with Pulp Fiction posters, homages to Frida Kahlo, and moments in time captured on Polaroid film — while the store's array itself includes vintage footwear, rare archival clothing, and baubles from the past. For individuals looking to discover truly distinctive finds, this vintage gold-mine is the place to be. Even if you aren't too sure what you're looking for, hidden gems await at YOXIPUNK.
Address: 183 Nanchang Lu, Shanghai
BERLIN
Ironic Gallery
View this post on Instagram

A post shared by Ironic gallery (@ironicgallery_)
HB Team
Thrifting has become a mainstream cultural exchange of sorts, with even celebrity A-listers looking to designer archives for Met Gala red carpets and events. Though the price tags are steeper upfront, Ironic Gallery serves as a social hub for fashion historians. Here you'll find luxury threads by the likes of Jill Sanders, Gucci, Michiko Koshino and Issey Miyake. The store is curated with a wide variety of designer suits and blazers, ranging from Dior to vintage Jean Paul Gaultier. Slinky slip dresses and Vivienne Westwood corsets line the racks, along with a healthy sampling of covetable leather goods in mint condition and avant-garde jewelry and accessories.
Address: Flughafenstraße 24, 12053 Berlin
HAHAYOUREUGLY
View this post on Instagram

A post shared by HAHAYOUREUGLY BERLIN (@hahayoureugly.berlin)
HB Team
HAHAYOUREUGLY is anything but ordinary. The store owners are known for hosting meet-ups with local stylists, creatives and influencers looking to platform their brands. There's no shortage of Y2K fashion, from baggy cargo pants to fur-adorned cardigans, and the space is a shopping haven for early '90s outerwear and deadstock belt bags. Not one trend or decade is missing from the store's extravagant archive of vintage and secondhand apparel, footwear and accessories, and the owners encourage a social environment for returning and first-time patrons.
Address: Warschauer Str. 76, 10243 Berlin
Vintage Revivals
View this post on Instagram

A post shared by VINTAGE REVIVALS (@vintage.revivals)
HB Team
A fan-favorite of the younger secondhand crowds, Vintage Revivals is like your favorite resale app or platform brought to life. The store offers a selection of classic thrift finds, such as polo tees, leather jackets, or durable denim, alongside pieces curated to mimic current trends or fads. From pieces reminiscent of Miu Miu's SS22 collection to timeless staples inspired by iconic, contemporary Oscars red carpet looks, Vintage Revivals is the key to recreating any look on a budget.
Address: Schönhauser Allee 127 10437 Berlin
Source: Read Full Article