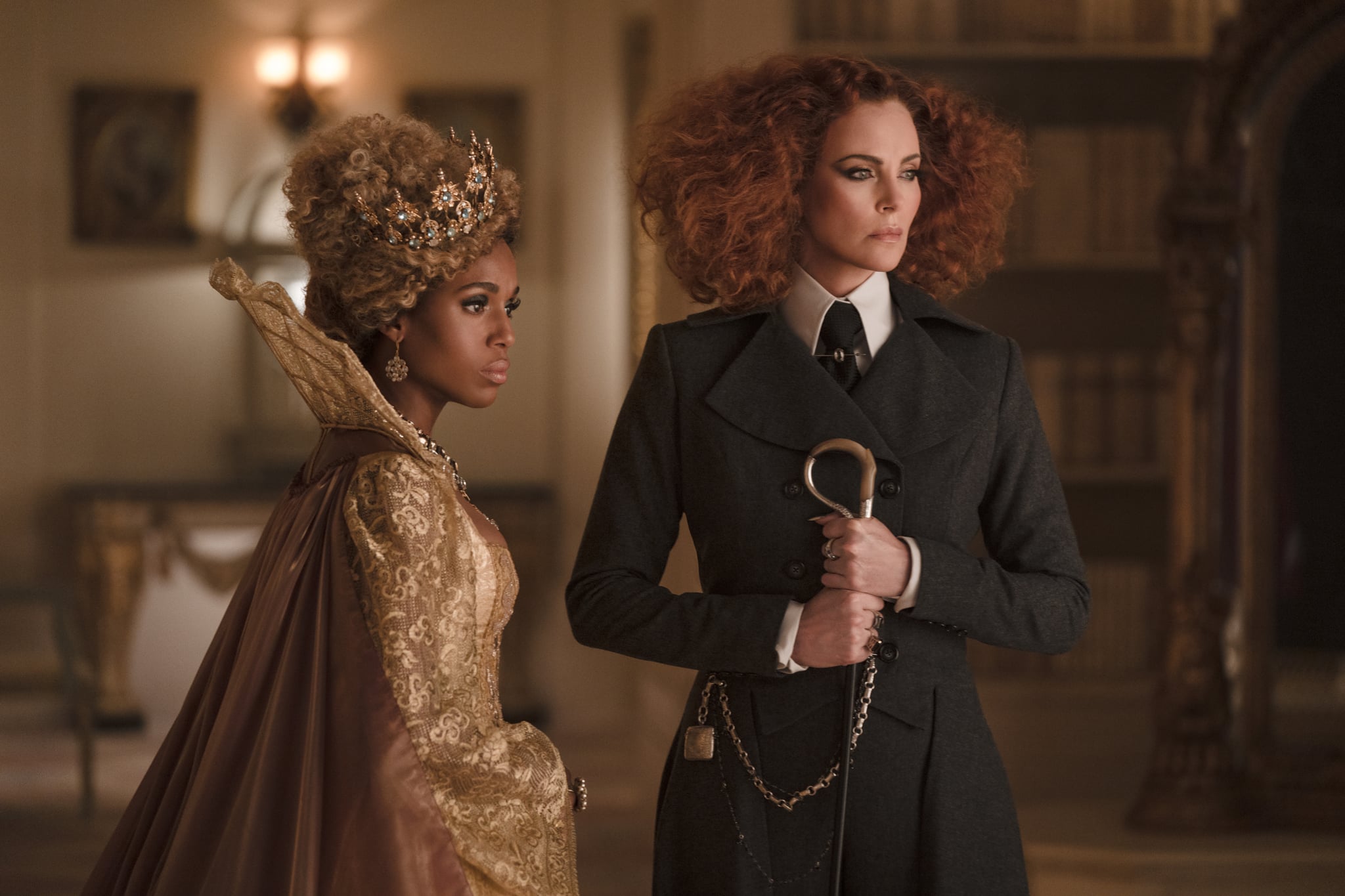 Netflix is unleashing a world of magic for a new fairy tale fantasy headed to the streamer. Day two of its second annual Geeked Week celebration revealed the first look at "The School For Good and Evil," a film adaptation — inspired by author Soman Chainani's YA hexalogy of books — starring Kerry Washington and Charlize Theron.
We may know how every great fable ends, but where do they all truly begin? Netflix's "The School For Good and Evil" has the answer to that query as misfits/best friends Sophie (Sophia Anne Caruso) and Agatha (Sofia Wylie) find themselves swept up in a storybook tale of their own.
While Caruso's character dreams of trading in her ordinary village life to join the likes of Snow White and Cinderella, Wylie's hopes that her grim personality will help her become the wicked witch she's destined to be. The film's first trailer, which debuted on June 7, teased that the two will attend their respective enchanted schools to become young heroes and villains that protect the balance between good and evil. However, Netflix's synopsis reveals that there's been a terrible mix-up between the two friends.
Agatha gets placed in kind Professor Dovey's (Washington) school, while Sophie finds herself in acid-tongued Lady Lesso's (Theron) evil institution, leading them both down the wrong paths. According to the Schoolmaster (played by Laurence Fishburne), only true love's first kiss can change the rules and set the girls straight. But a dark figure tied to Sophie's past threatens their only chance of surviving their twisted fairy tale.
As eventful as the film sounds, it's hard to believe Netflix didn't turn this into a series instead. Read ahead to find out everything we know about "The School For Good and Evil" so far, including the cast, release date, and teaser trailer.
Source: Read Full Article