Having captured their "Home Away From Home" last month, the Hypebeast Africa Culture Scouts now return to showcase the most vibrant nightlife spots in their hometowns.
With all content shot using the new Samsung Galaxy S23 Ultra, the scouts channel a different area of South Africa's vast creative landscape. From restaurants to cultural experiences, they each deliver a unique take on this brief. One thing that is a key constant, however, is the shared sentiment that Thursdays are the new Fridays for South Africa's creative community. "The first Thursday of the month always brings new energy to the art scene and sees a bunch of events happening in every corner," photographer Teboho Hlatshwayo explains.
Explore which places the Hypebeast Africa Culture Scouts visited to meet this brief and what it means to them in the galleries below.1 of 4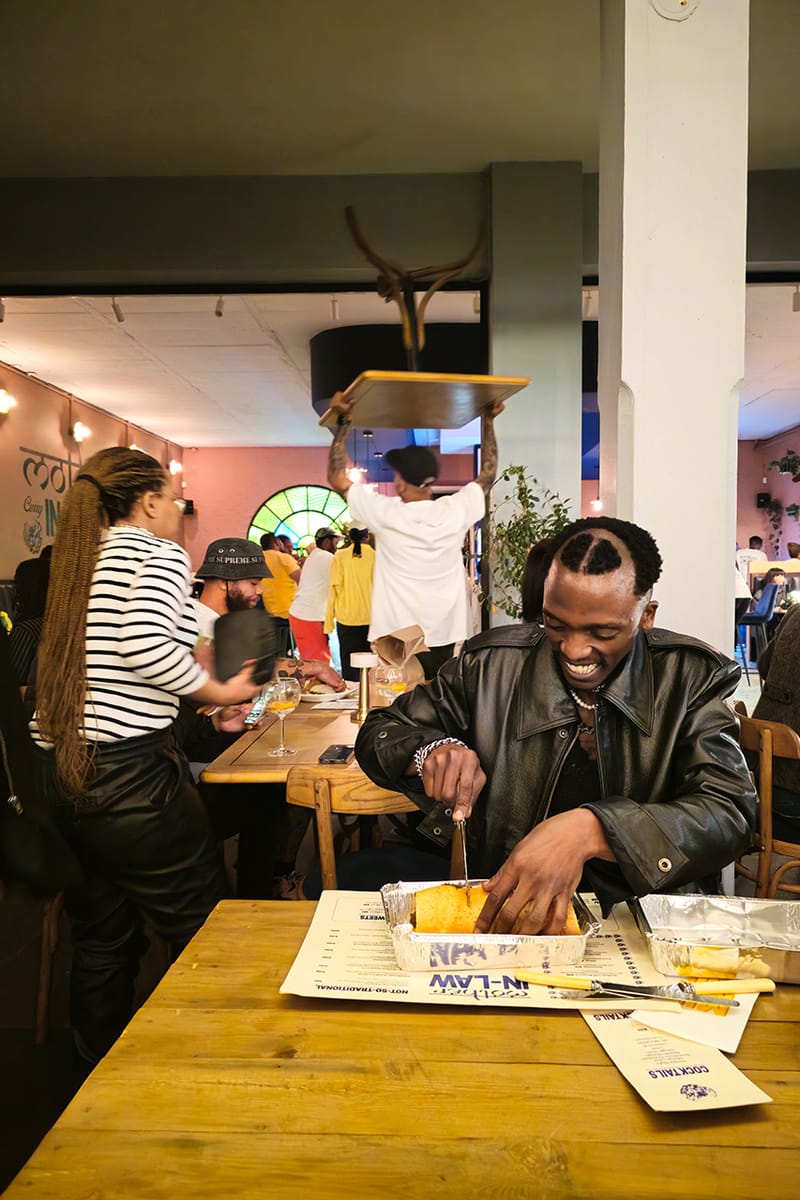 Day Marumo2 of 4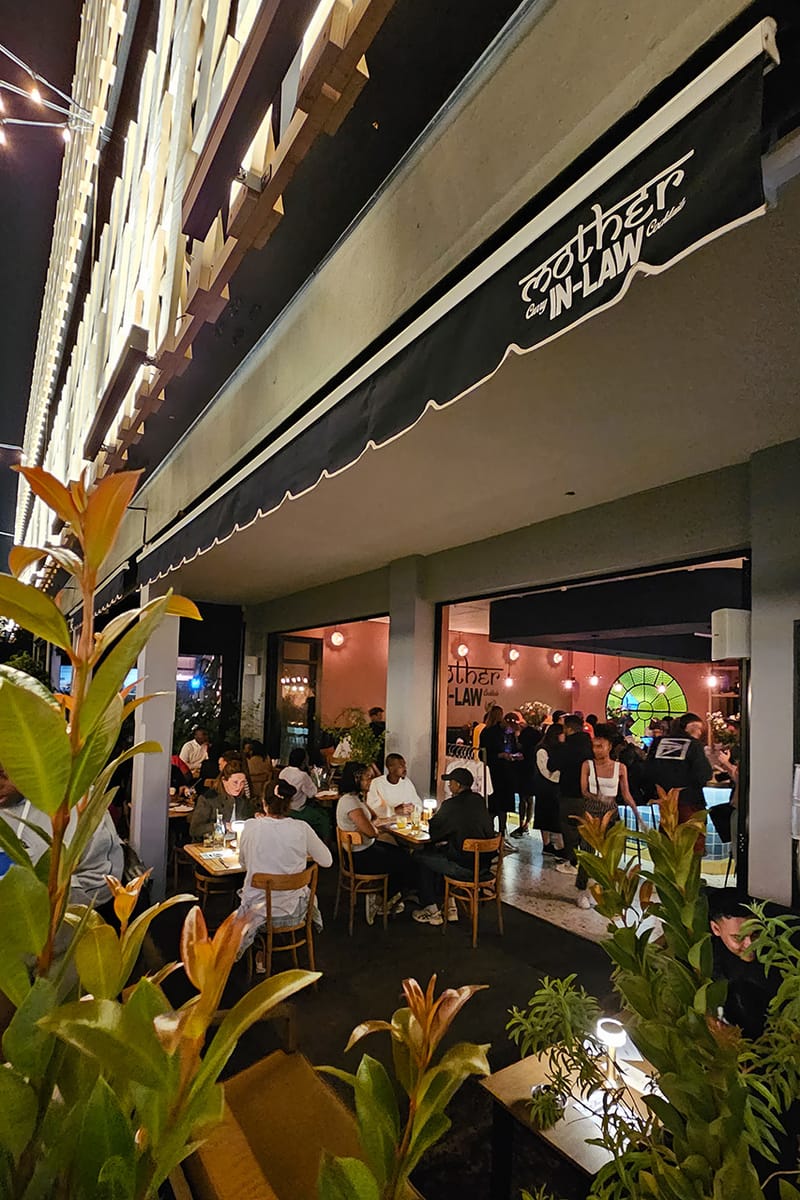 Day Marumo3 of 4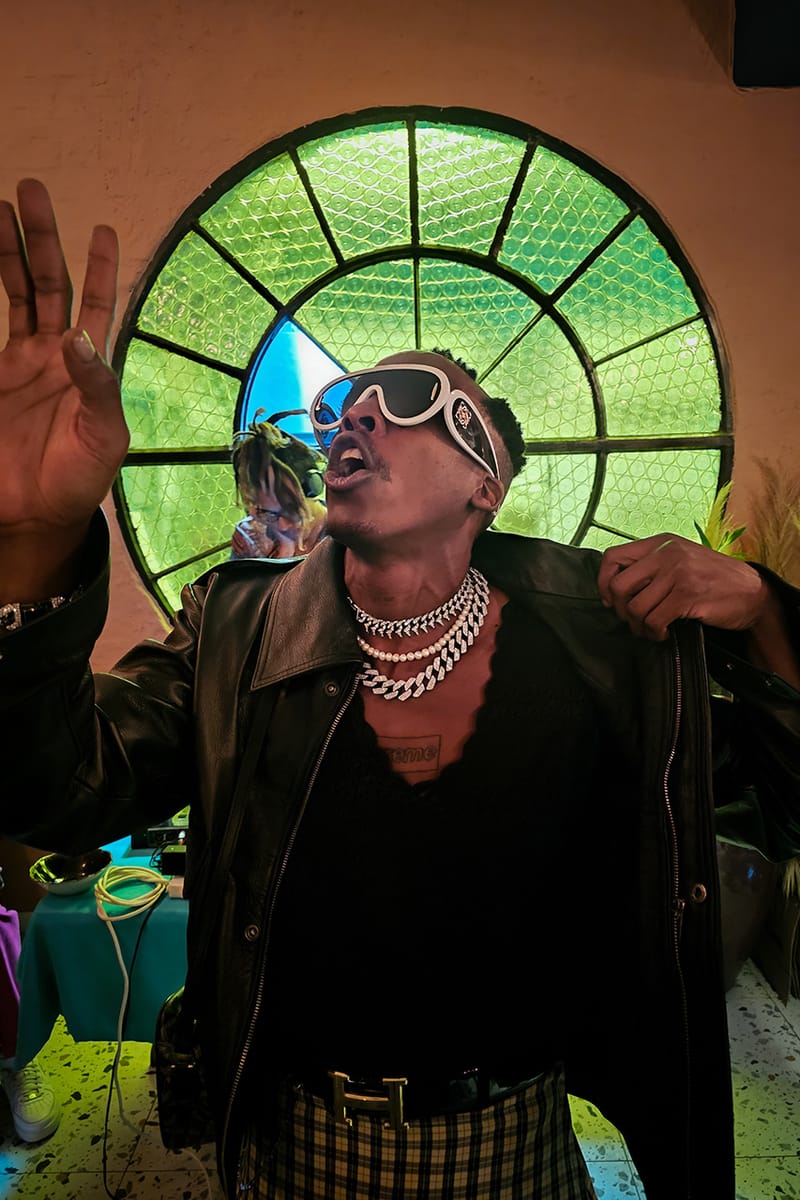 Day Marumo4 of 4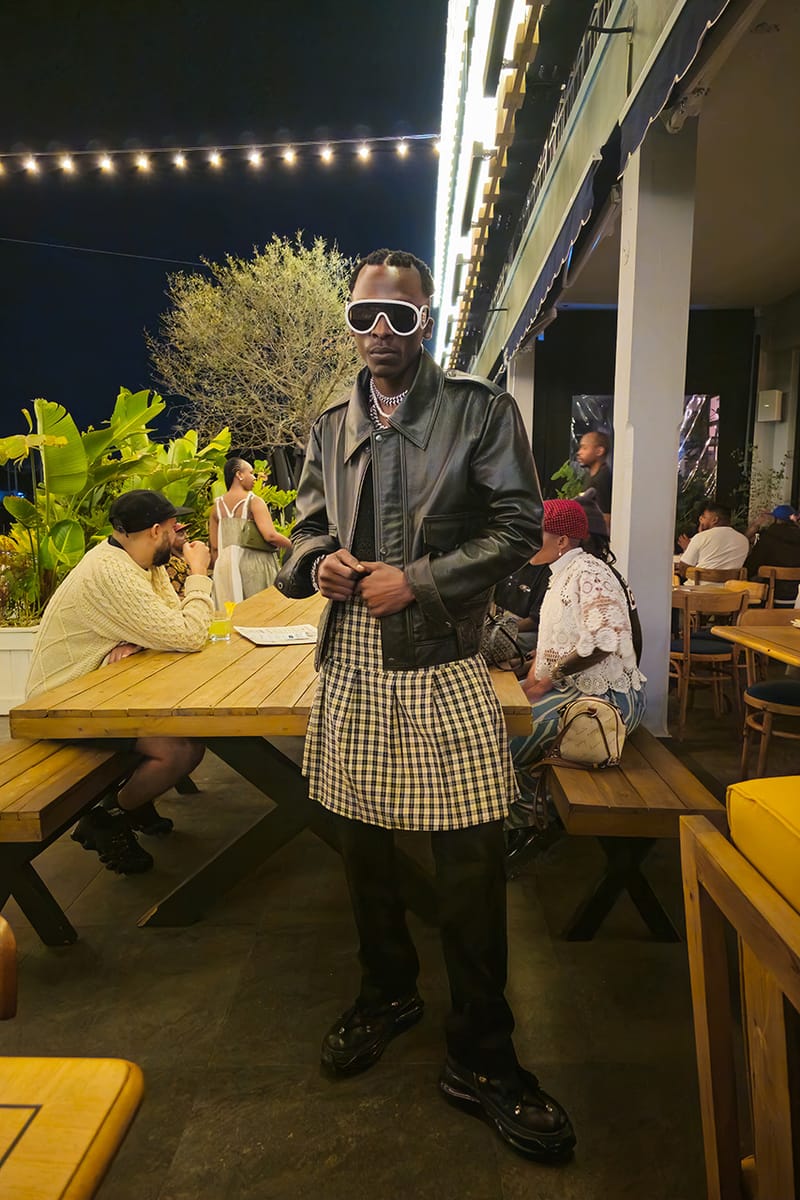 Day Marumo
Videographer/designer Day Marumo spotlights Mother in Law — an Indian restaurant located in Craighall, Johannesburg. As well as its delectable food fusions, the space has "captured the hearts of Joburg locals, especially in the creative scene," he explains. Boasting a vibrant experience that "seamlessly integrates music into its ambiance" Marumo chose to shoot on the first Thursday of the month to capture its laid-back vibe.
In recent years, the city has seen a cultural shift from nightlife being exclusive to clubs to event-focused events being hosted at more intimate restaurants and cafés. "Mother in Law has played a significant role in this transition, becoming one of the unique spaces for evolving youth culture," Marumo says. "What sets the restaurant apart is its ability to bring people together. It serves as a meeting point for individuals with similar personalities and interests, whether you're a music lover, food lover, a creative or simply someone looking for a good time."1 of 4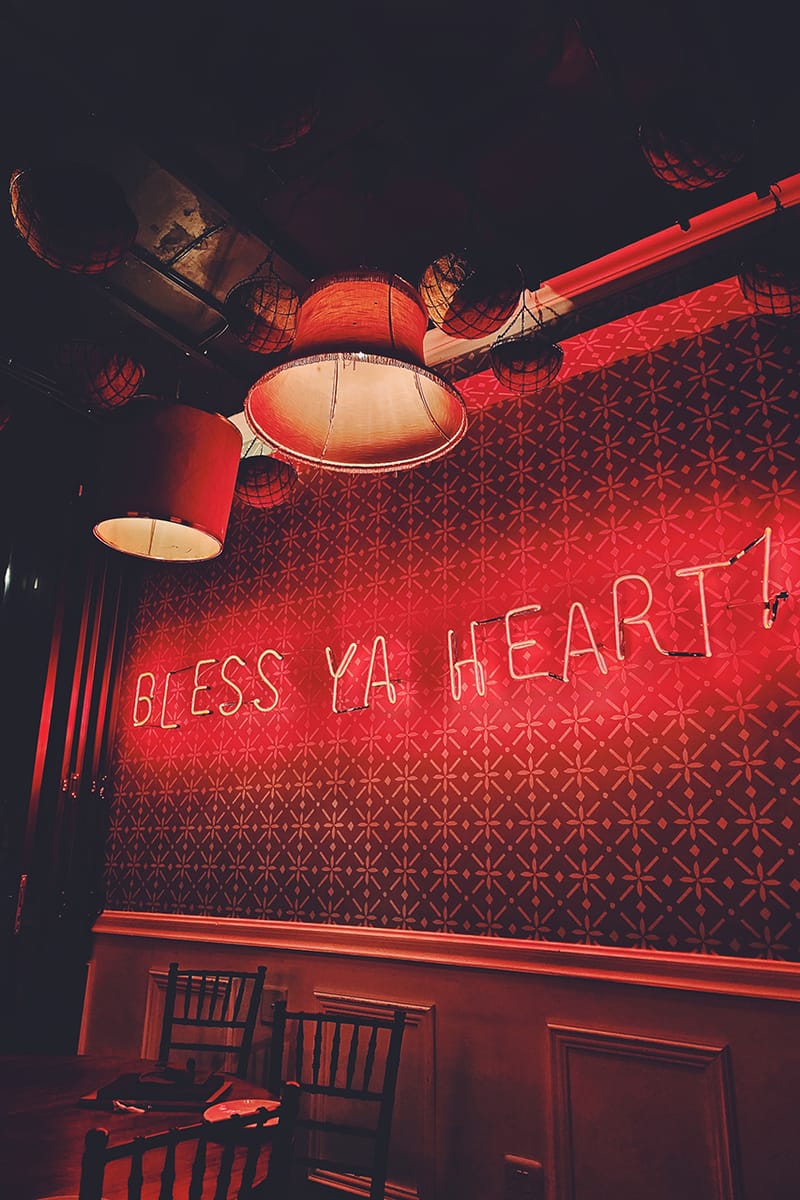 Teboho Hlatshwayo2 of 4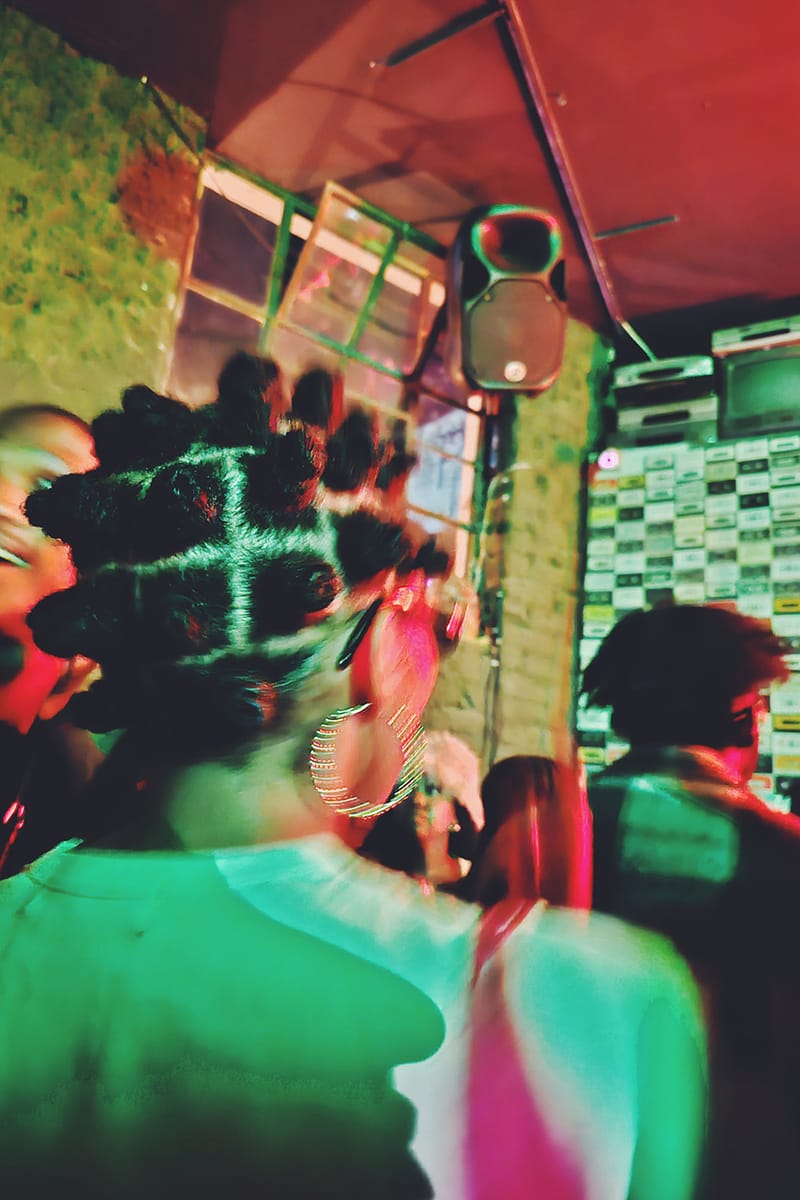 Teboho Hlatshwayo3 of 4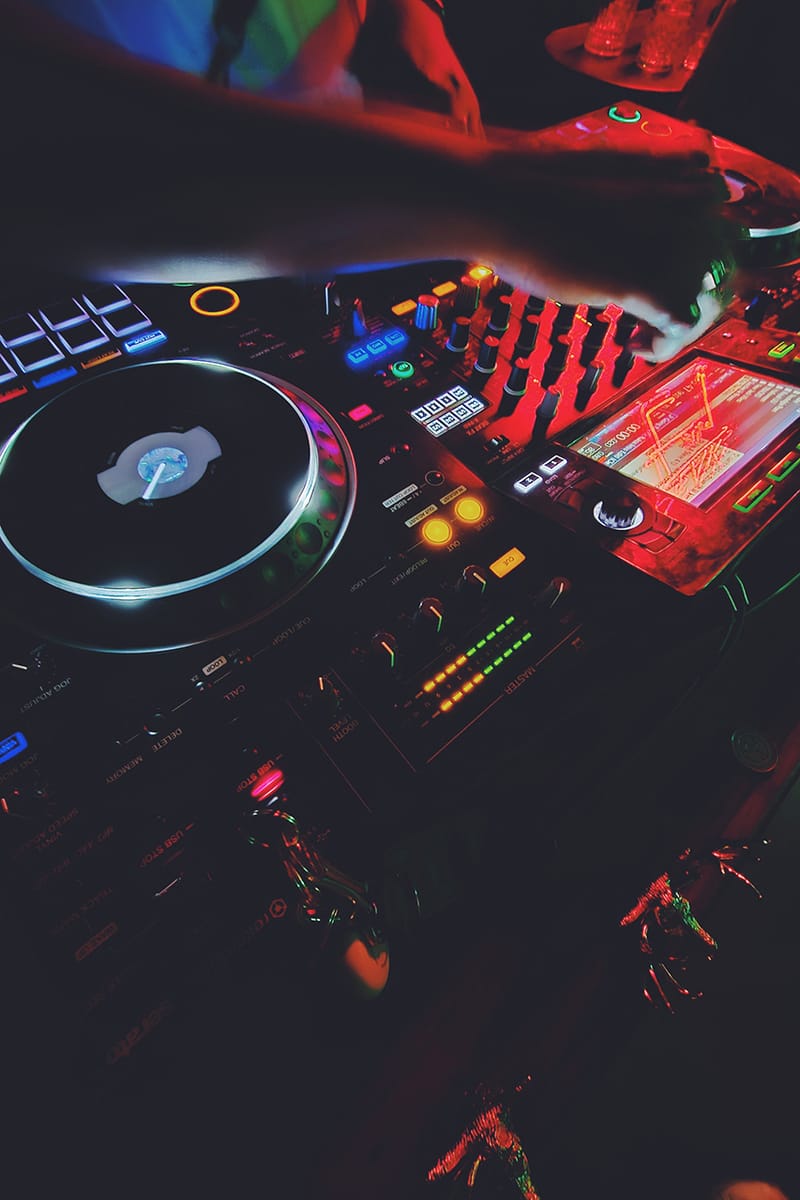 Teboho Hlatshwayo4 of 4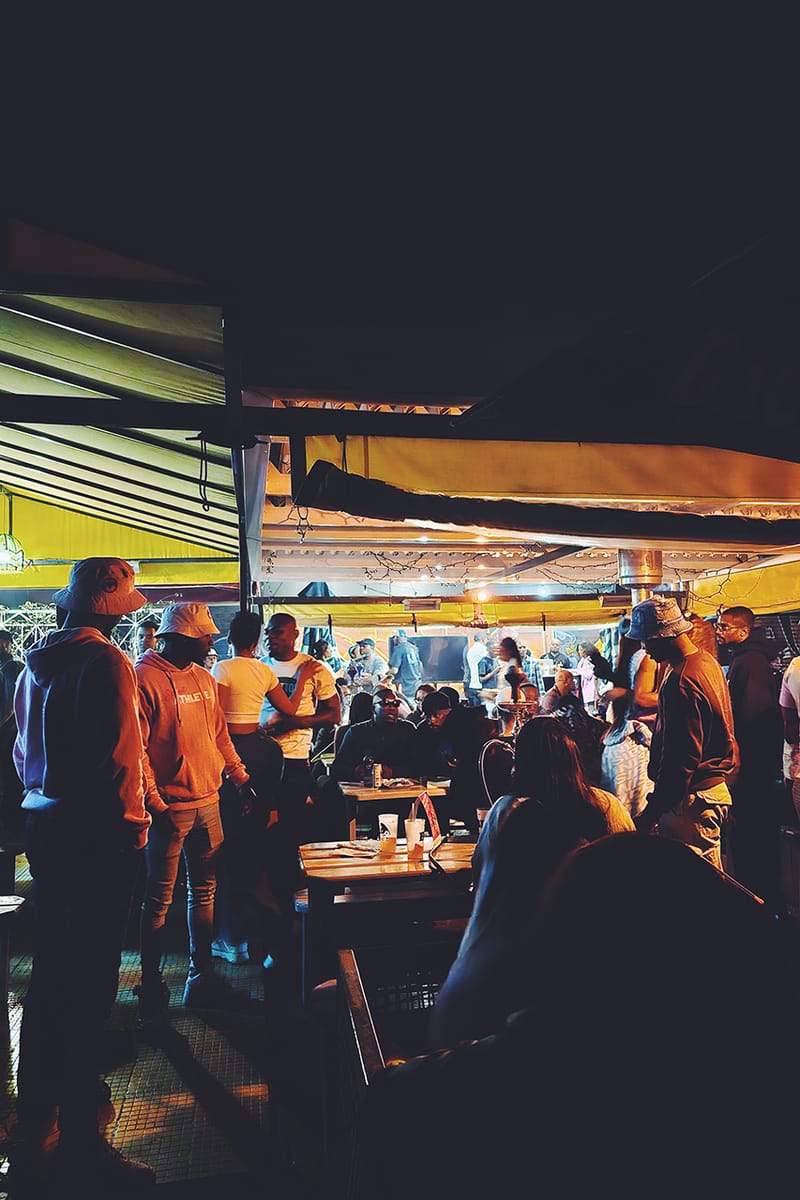 Teboho Hlatshwayo
"In Johannesburg, festive Thursdays are lovingly named Fake Fridays," photographer Teboho Hlatshwayo says. Visiting a range of events that the city was hosting, he used Samsung's Nightography lens to capture his night. "I opted to bar/club hop to fully experience the festivities of Fake Friday," he expresses.
Starting off at a Chinatown-themed party in Greenside, he visited Louise & Anna — a local restaurant in the vibrant district of Craighall. After some food, Hlatshwayo and his friends took to Slow Poison at The Royale, "a local event in Johannesburg that had one of my favorite DJs on the lineup" for their first partying stop. The collective headed to the eclectic Nostra club in Bryanston to wrap up the night – a whole day of activities which he describes as "a great night from start to finish."1 of 4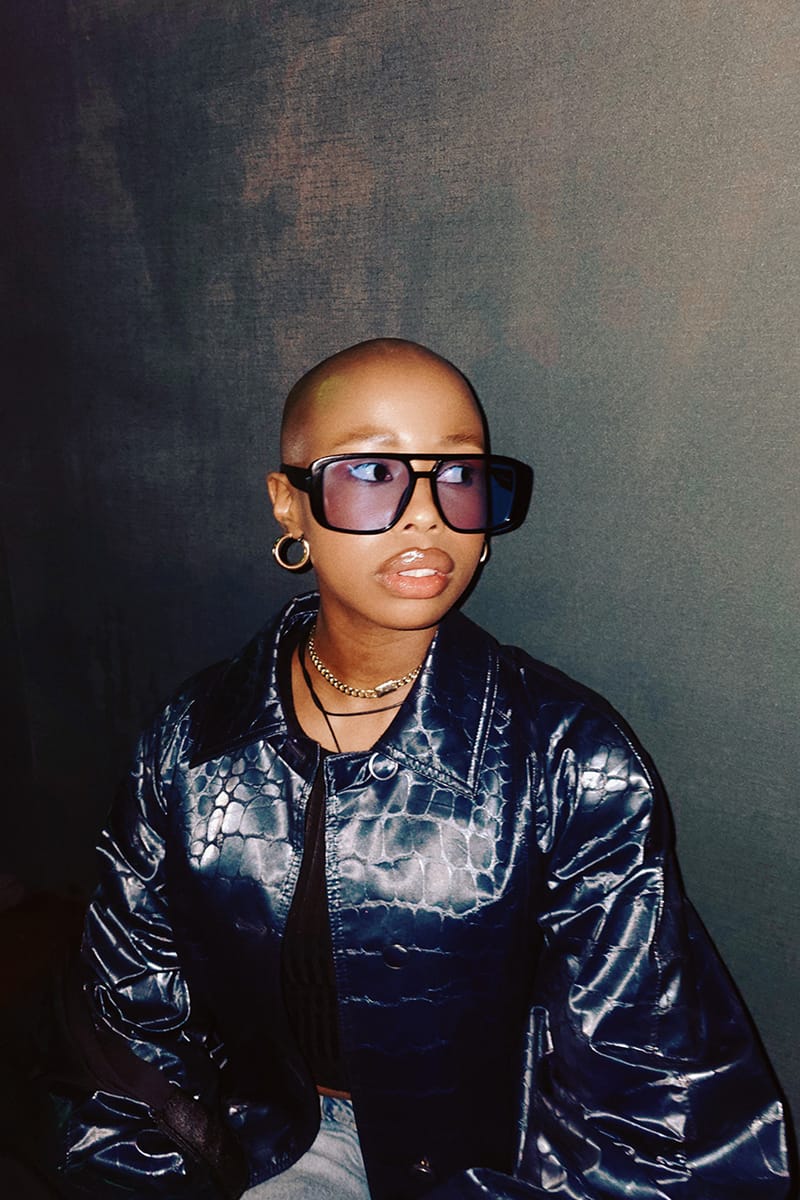 Nondumiso Shange2 of 4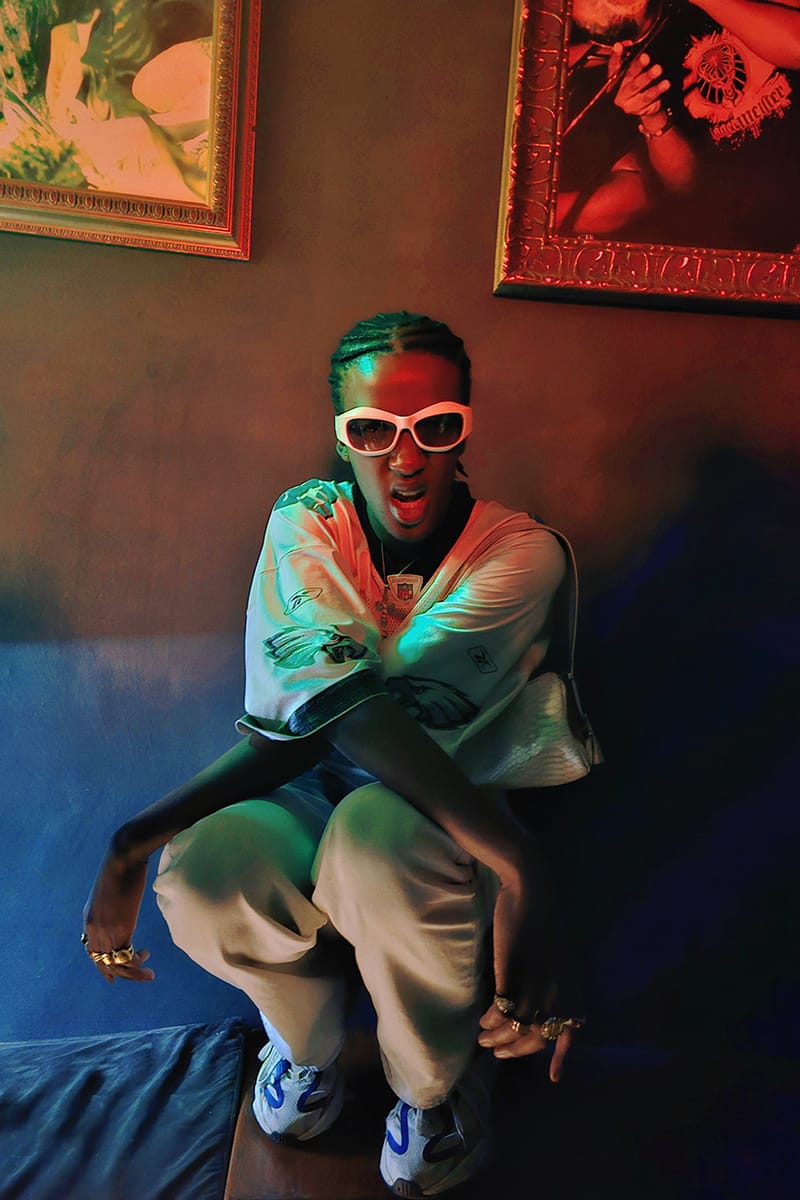 Nondumiso Shange3 of 4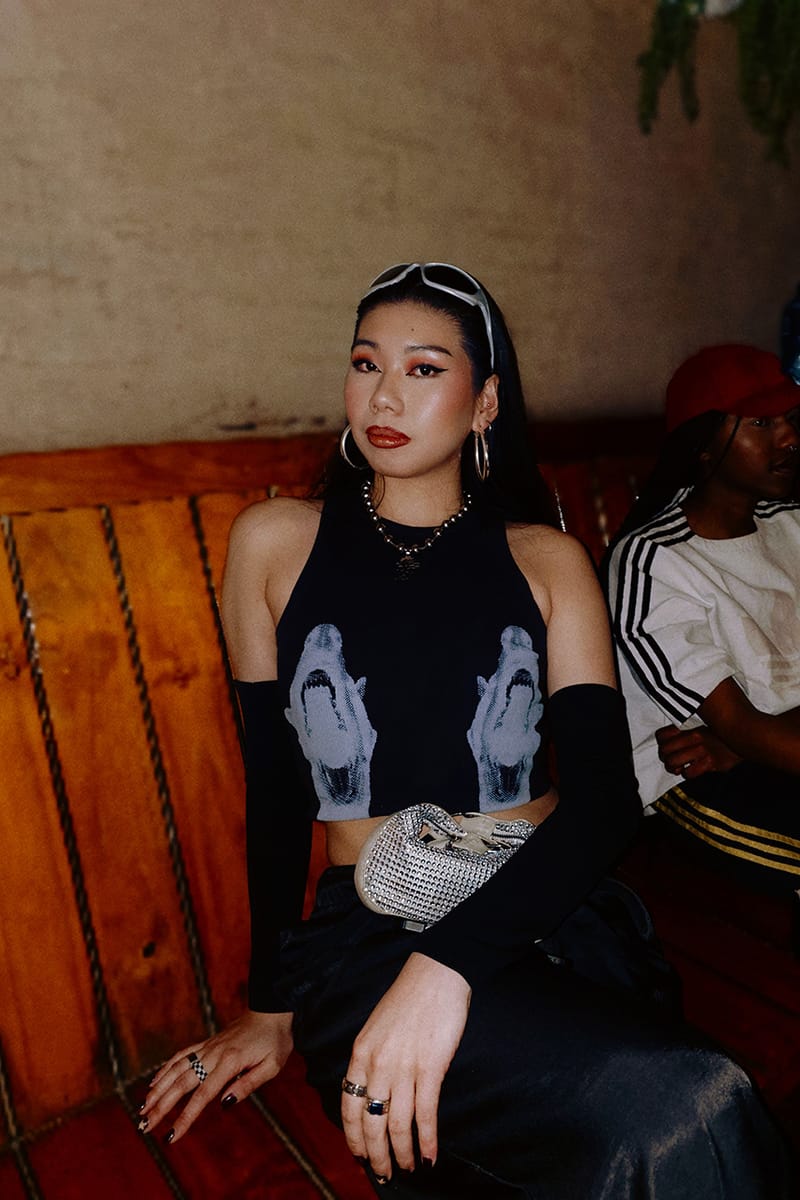 Nondumiso Shange4 of 4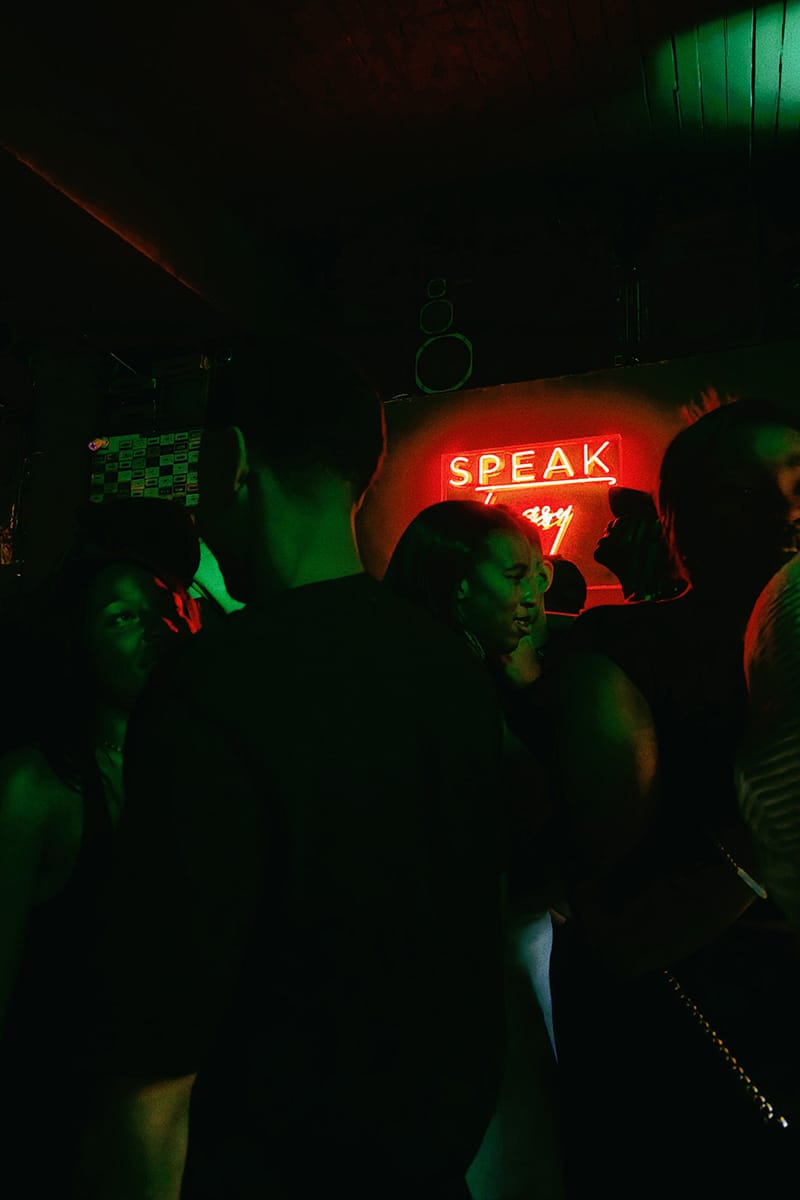 Nondumiso Shange
Sharing the same excitement as Marumo and Hlatshwayo for the first Thursday of the month, creative director Nondumiso Shange visits The Royale in Rosebank to capture one of the venue's most lively nights. Revered as one of the most popular hang-out spots for the city's creative community, Shange explains, "What sets the night apart is the impeccable fashion sense on display, with many patrons donning stylish local brands." Not only in high demand due to its music offering, the event also brings together a diverse crowd for its vibrant vibe and unmatched energy.
From the fashion sense to the music choice, she captures her friends enjoying their night at the event with Shange highlighting The Royale's "overall ambiance exudes a youthful and distinctly local essence" that has made it a "memorable night in the city."1 of 4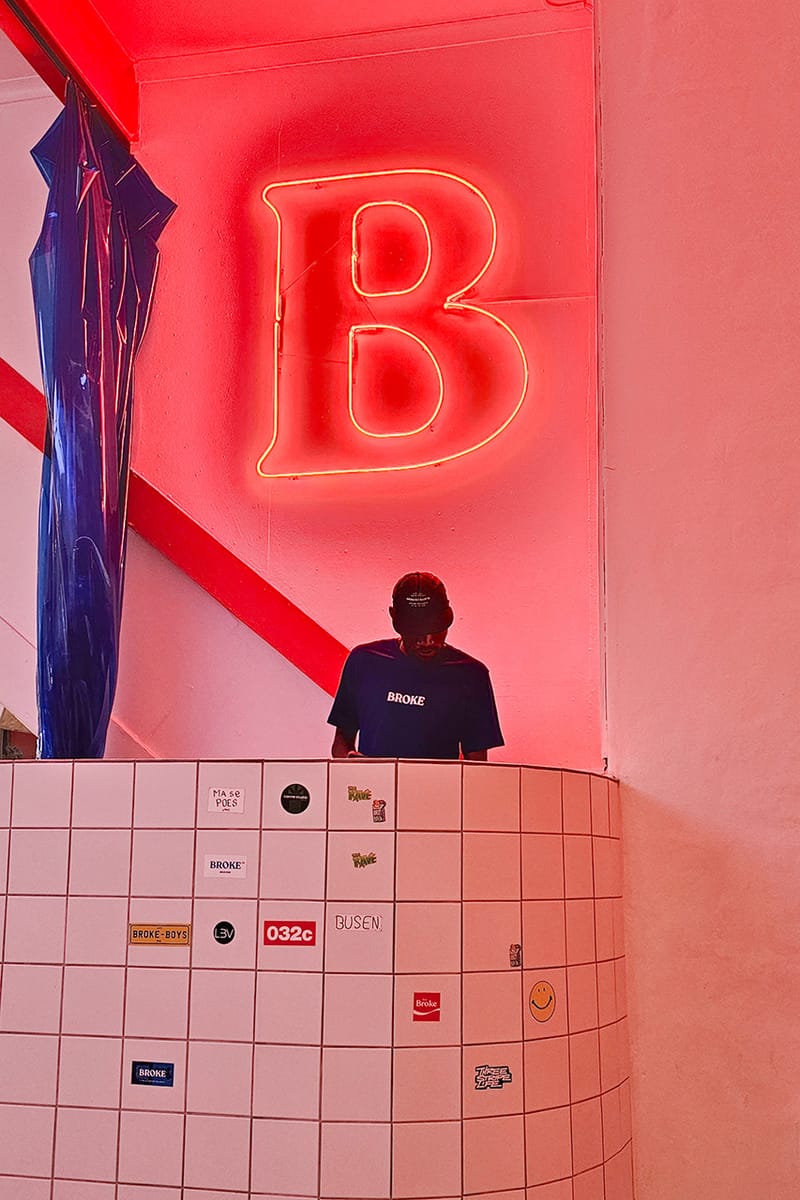 Mikhailia Vera Martha Petersen2 of 4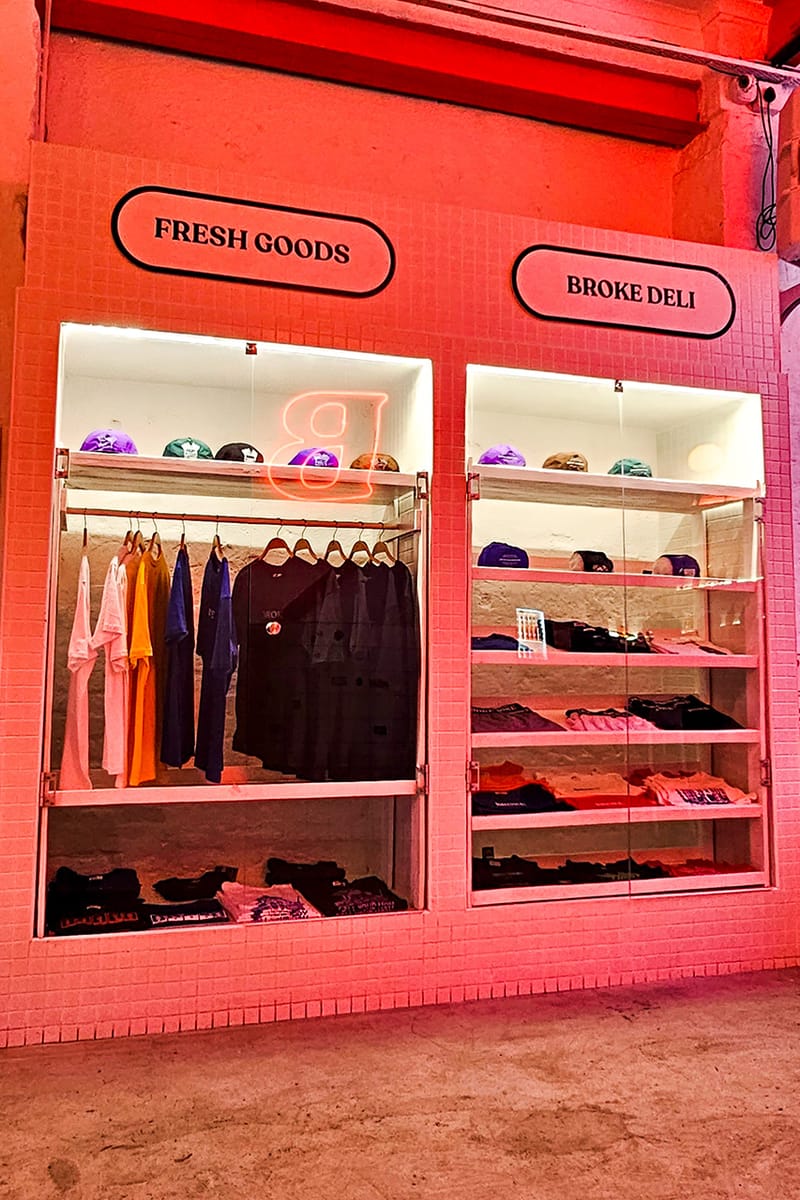 Mikhailia Vera Martha Petersen3 of 4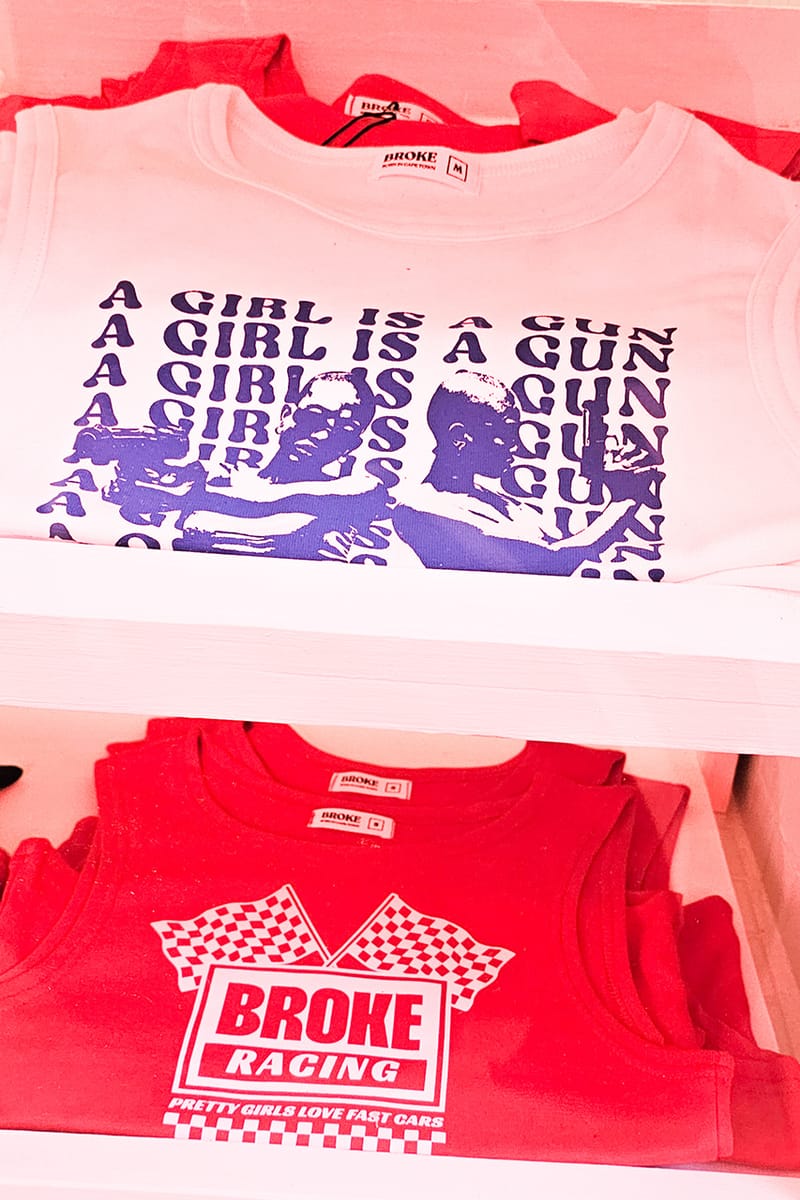 Mikhailia Vera Martha Petersen4 of 4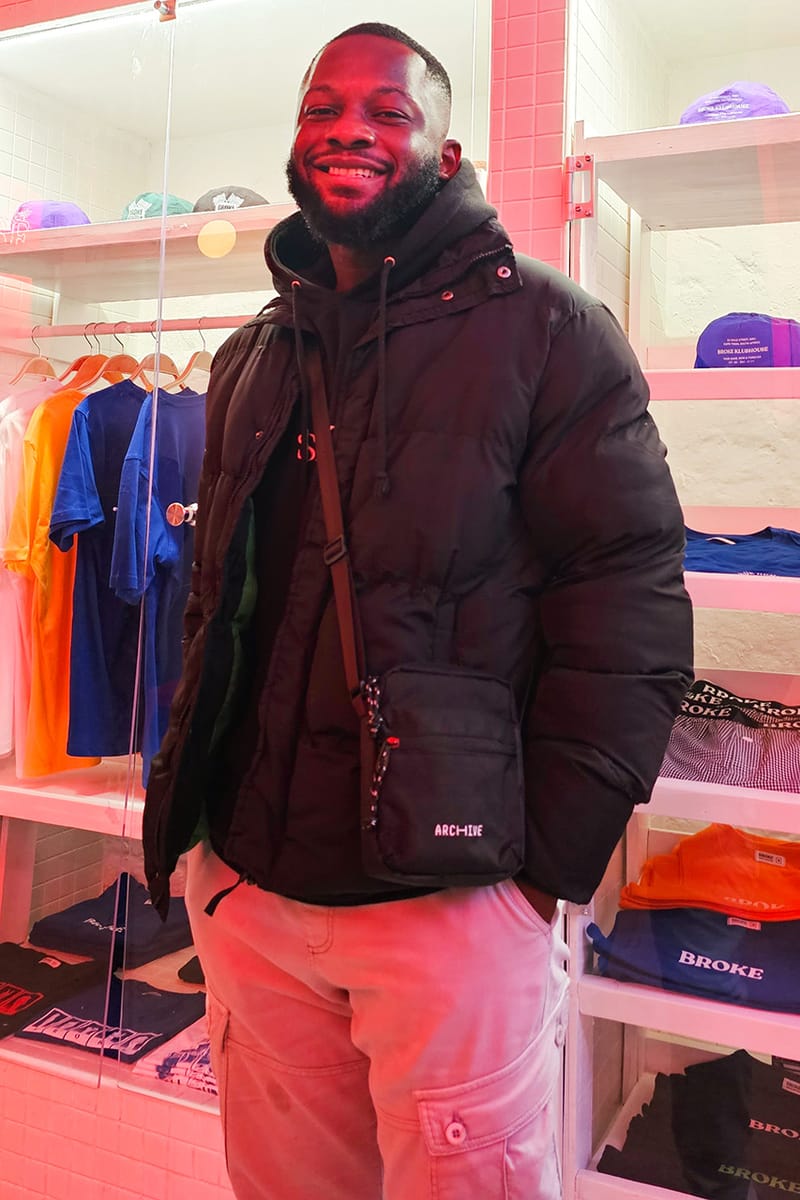 Mikhailia Vera Martha Petersen
Taking a different approach to the brief, photographer Mikhailia Vera Martha Petersen visits Broke Klubhouse in Wale St., Cape Town to spotlight the retailer. As a cornerstone of the community, the store initially began as an event collective before pivoting. "It's the banner that they've previously used for their cult status parties and experiences that they've hosted leading up to this moment," she says.
The store itself is expertly curated with a selection of independent local labels that looks to champion the craftsmanship of the region. As well as garments, the space is also a cultural hub for local creatives to connect. Launched to nurture creativity, it's Petersen's relationship to the store that runs deeper than just products. "These young men stay in my neighborhood, Woodstock and their professional triumphs are inspiring and make me feel like everything and anything is possible."
To shop the new Samsung Galaxy S23 Ultra which the scouts used to capture their content, head to the brand's website now.
Source: Read Full Article