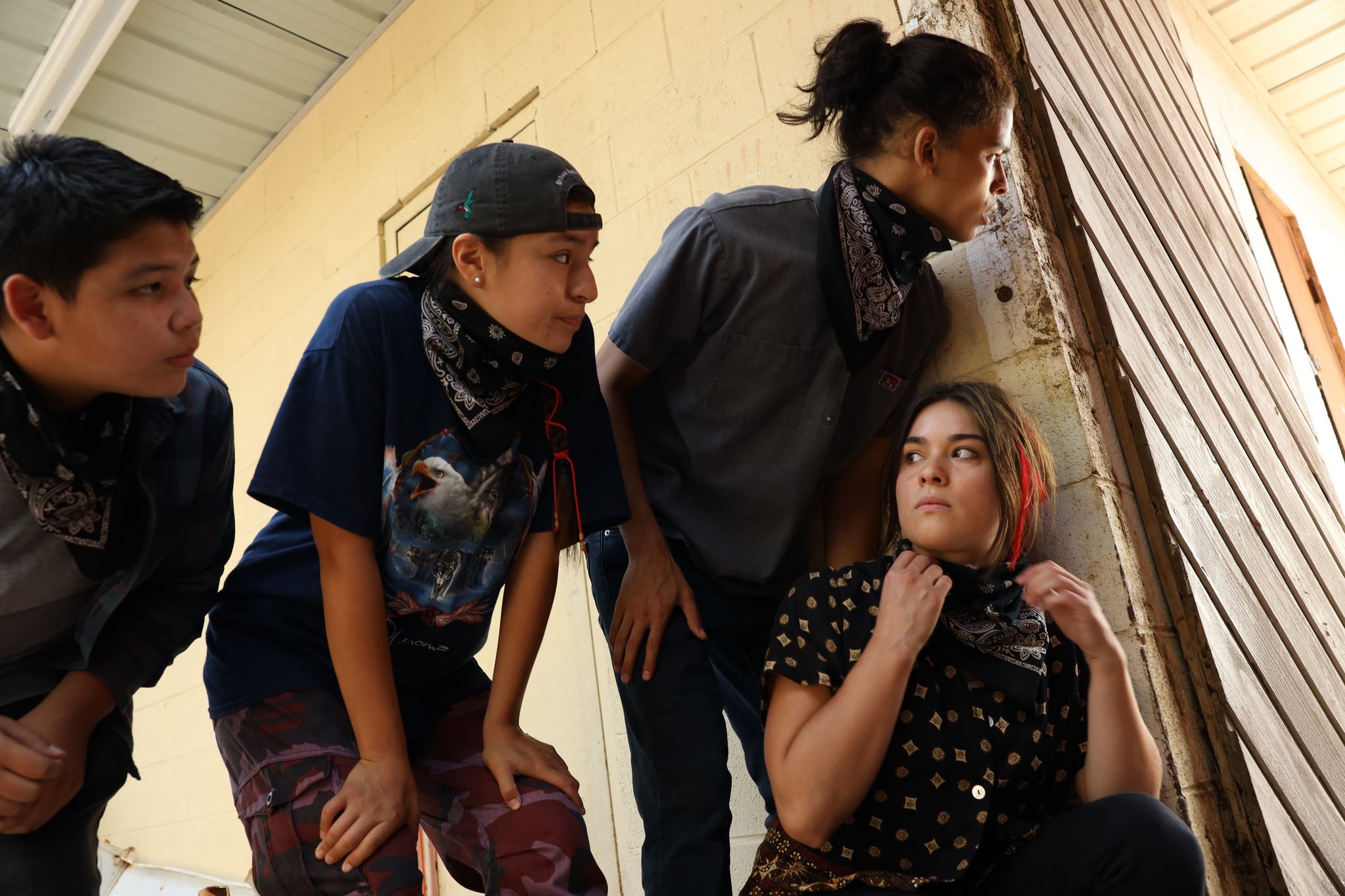 Representation is a major focal point in Hollywood – not just in regards to who is seen on TV, but how they are seen. For Native and Indigenous people, this struggle has particular significance. Long depicted on screen as outsiders or villains in dramatic roles, audiences were taught to fear, pity or hate them. New shows like Reservation Dogs aim to change that.
Premiering August 9 on FX on Hulu, Reservation Dogs follows a group of rural Oklahoma teens who commit minor crimes, get into fights with rivals and generally dream of getting the heck out of town. It's created by filmmakers Sterlin Harjo, who is Seminole/Muscogee Creek, and Taika Waititi, who is part Māori, the indigenous Polynesian people native to New Zealand. Every writer, director and series regular on the show is Indigenous. And the show is, quite significantly, a dark comedy.
"I think one of the similarities in Indigenous communities is humor," Harjo said when he joined Waititi and the cast for a panel as part of the all-virtual Television Critics Association summer press tour. "All the stories that Taika and I would tell would be funny. They wouldn't be sad and depressing, which is the only stories that ever get told about Native people. So when we were doing the show, it was like — from the beginning it was going to be a comedy because of that."
Indigenous rappers (and America's Got Talent alums) Lil Mike and Funny Bone co-star in the series and serve as, what Harjo describes as, "the village gossips" who know everyone's business. Zahn McClarnon, who is mostly known for dramatic work in projects like FX's Fargo and HBO's Westworld, where he appears as a slow-on-the-uptake cop. And the titular foursome of renegade kids who equally harass and love one another, are played by Devery Jacobs, D'Pharaoh Woon-A-Tai, Lane Factor and (with particularly skilled comical timing) Paulina Alexis.
Source: Read Full Article