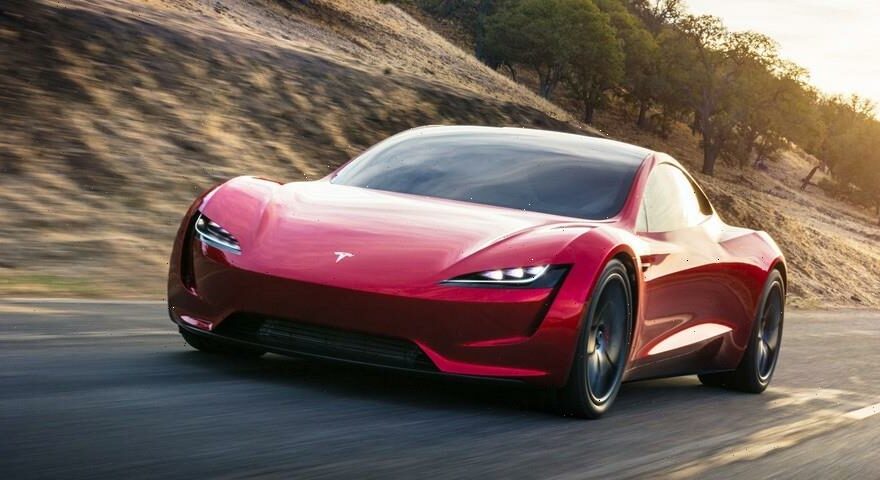 Elon Musk Says the Next-Gen Tesla Roadster Should Ship in 2023
Elon Musk said on Wednesday that the second-generation
The sleek all-electric supercar was first produced by Tesla from 2008 to 2012. The second-generation Roadster was teased in 2017 at Tesla's Semi event and promises a 620-mile range, a top speed of over 250 mph and acceleration from 0-60 mph in 1.9 seconds.
In addition, the next-generation Roadster will seat four and starts at a base price of $200,000 USD. The car was originally due in 2020 but has since experienced several delays.
On Wednesday, Musk wrote on Twitter that "assuming 2022 is not mega drama," the car should ship in 2023.
"2021 has been the year of super crazy supply chain shortages, so it wouldn't matter if we had 17 new products, as none would ship," he wrote in a reply to a user's tweet asking for an update on the car's release.
The Roadster joins a growing list of Tesla vehicles that have been delayed. Both the Cybertruck and Semi Truck have since been delayed to next year, and Musk has still not released the highly-anticipated Full Self-Driving mode.
In other news, Tesla recently unveiled plans for a human-sized robot aptly called Tesla Bot.
Source: Read Full Article