Call it what you want – a club, a concert hall, a multi-purpose artistic space – Elsewhere is all of the above, and then some. It's a music venue at its core, but to define it as such feels reductive to the amorphous identity of the sprawling three-story venue, which prides itself on a stacked calendar of D.I.Y. acts from vinyl-spinning DJs to underground hyperpop producers. A quick spin through February's lineup, for instance, posits a show from the Swedish rock band Viagra Boys just a few hours before a set from DJ Chaotic Ugly, the alias of the Long Island-hailing electronic punk duo Machine Girl.
An amorphous identity as a venue is what's caused Elsewhere to be regarded as a modern-day cultural institution — despite opening its only five years ago. A sprawling three-story warehouse turned club just blocks away from music staples Avant Gardner and House of Yes on the fringes of Bushwick, Brooklyn, Elsewhere is in the middle of a competitive hotspot for clubbing and alternative music.
Elsewhere may only be five years old, but its founders – Jake Rosenthal, Rami Haykal and Dhruv Chopra – are steeped in Brooklyn nightlife. In 2008, Rosenthal and Haykal, then roommates at NYU, began throwing parties under the name Popgun, scouting emerging artists and organizing shows. Within a year, they had taken up residence at a now-defunct club on the Williamsburg waterfront called Glasslands Gallery, where they handled the majority of bookings and eventually took over the lease from the venue's previous owner.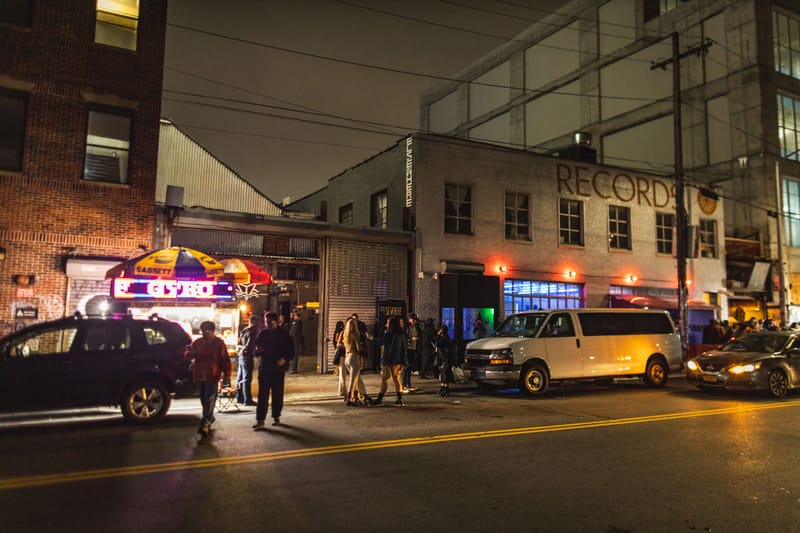 Elsewhere
Rosenthal, the de-facto speaker of the group, tells Hypebeast that, over the past five years, what has "powered Elsewhere is just finding the way to transmit the excitement of music discovery and our abilities in finding new and emerging talent and redefining what that community really is with each discovery."
When Glasslands ultimately shuttered in 2014, Rosenthal and Haykal had already begun plotting their next venture via a list in the iPhone notes app. Chopra, whose friendship with Rosenthal dates back to elementary school, joined as a partner in the early stages of conceptualizing Elsewhere.
"One of the things we're well known for is presenting artists' first shows in New York City and taking a chance on artists that ultimately end up like getting really big," Rosenthal explains, citing Kaytranada, Disclosure and Mr Twin Sister as some of the acts they tapped in the venue's earlier years.
While the likelihood of is that these acts will go on to play bigger rooms and festivals, Rosenthal says that the mission of Elsewhere — along with cultivating lasting relationships with artists — is "to offer an intimate setting so they might want to come back and connect with both their older fans and the newer fans that we're reaching for the first time."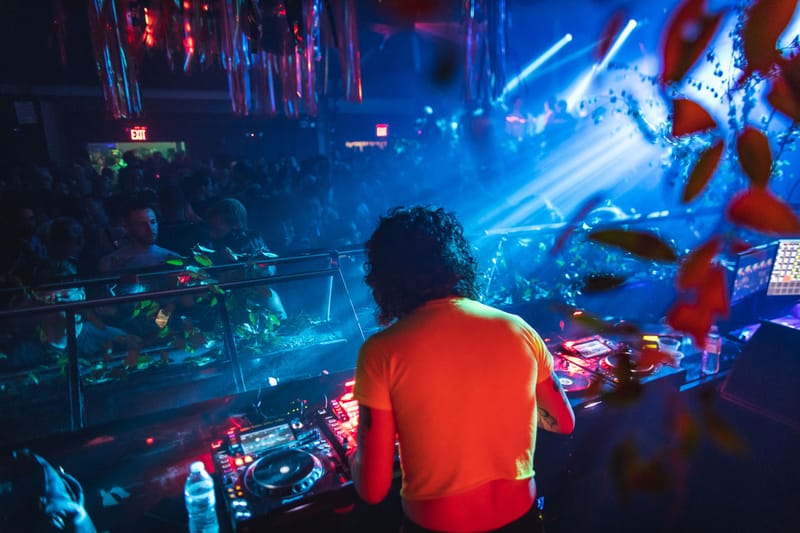 Elsewhere
While DJs, producers, rappers and bands may come near and far to grace the stage, the feel of Elsewhere is quintessentially New York. Rosenthal and Haykal point to the influence of their years at Glasslands, describing the venue as a "sandbox" for the genesis of Elsewhere."The community we came from in the late aughts was centered around independent D.I.Y .music and that revolved around a handful of underground venues that were around at the time, but ultimately weren't well-resourced," Rosenthal says.
The founders envisioned a space that reflects the grit of the aughts-era music scene and serves as a platform for emerging music. Among the priorities in constructing Elsewhere was a great sound system and the stage – "the things that uplift artists and let them create their vision" – along with lots of bathrooms and good AC. These kind of features don't come cheap: Rosenthal notes with a laugh that the team ran out of money eight times over the course of the building process.
While pulling inspiration from the nightlife culture of the seventies and eighties, a detail reflected in the soaring ceilings and raw cinder block aesthetic, they simultaneously considered how to go about addressing issues of violence and harassment that were endemic in club culture at the time and continue to pose a major problem in the modern day.
One of the paths Elsewhere has taken to put inclusive safety measures and protocols in place is eliciting feedback from its community of clubbers on its Discord. The channel was launched during the pandemic, initially as a means of allowing people to tune in to shows remotely, but gradually evolved into an ongoing dialogue between the club and its regulars.
"These ideas started coming out at that time frame when we started to feel like our job was less of a one way street where we just publish information about music, but really making this a two-way dialogue with the music community that we're a part of," Rosenthal describes.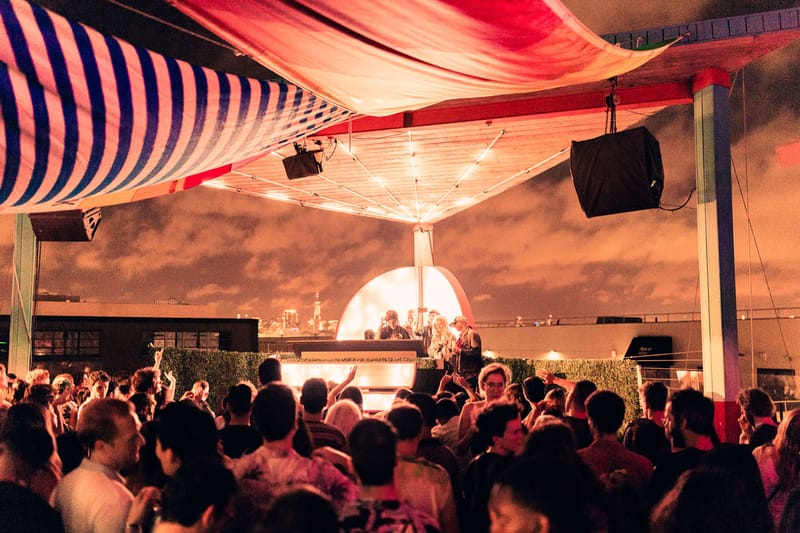 Elsewhere
In the latest expansion of that community, Elsewhere's founders are currently at work on developing the beta version of a monthly membership program. Rather than a type of "VIP status" à la Soho House, the program is designed to offer locals who frequent the space a cheaper option to go as often as they'd like. The membership begins at $2 USD per month, while the most expensive tier clocks in at $30 USD with the perk of unlimited free entry.
"There's always gonna be crowds that come to elsewhere once a year and stop in for their one favorite band or DJ and that's a cool relationship to have with our space," Rosenthal says. "But if you're someone who has a real deep stake in what we're trying to build here, you're considered part of the social fabric of our space, a part of the community."
"If you come to Elsewhere often, you expect to see five to 10 people that you know every time," he continues. "That experience is more so about being part of a community that cares about discovering new music and supporting it. We want to give people more tools to do that and to make that connection deeper."
Source: Read Full Article