J. Cole recently gave us a quick taste of his upcoming album The Off-Season with its debut single "i n t e r l u d e." So, to whet your appetite for its long-awaited release, HYPEBEAST is looking back on the journey of North Carolina's finest — starting from his humble beginnings as a young kid to his rise as one of the most influential rappers of his generation.
Cole took over the game with his lyrical genius and overall music mastery, but it hasn't stopped there for the rapper, singer, songwriter, record producer and soon-to-be basketball player in the Basketball Africa League.
With such a long list of accomplishments apart from the above mentioned, check out the ranking of each project shaped by the overall mastery, composition and impact.
#10: The Come Up (2007)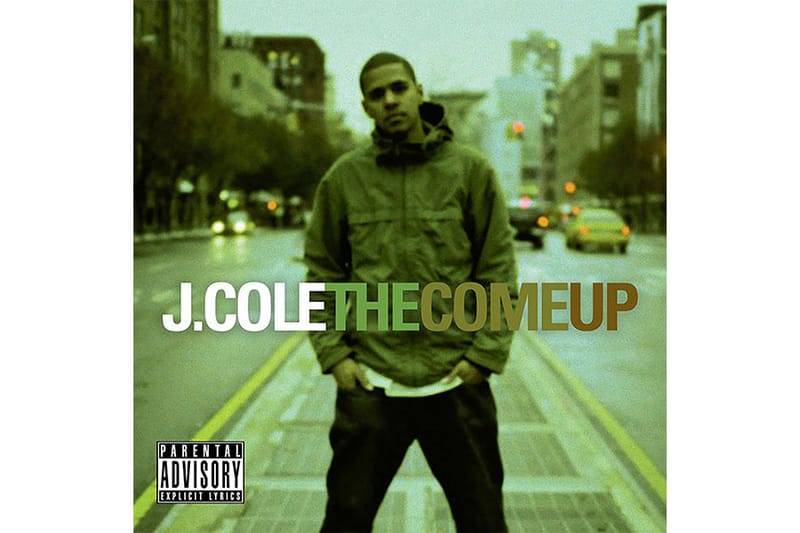 Dreamville Records
In 2007, J. Cole dropped his debut mixtape, The Come Up which rapidly took the world by storm despite JAY-Z's initial disapproval.
Young Jermaine later produced an entire CD of instrumentals for Hov's 2007 American Gangster album, which featured samples from Kanye West, Nas, JAY-Z and more.
Despite its novice quality, the underrated mixtape highlighted the young rapper's hunger as a rising artist at the time, providing a solid foundation for his rise to stardom.
Fan Favorites: "Simba," "Dollar & A Dream," "Carolina On My Mind," "Dead Presidents"
#9: KOD (2018)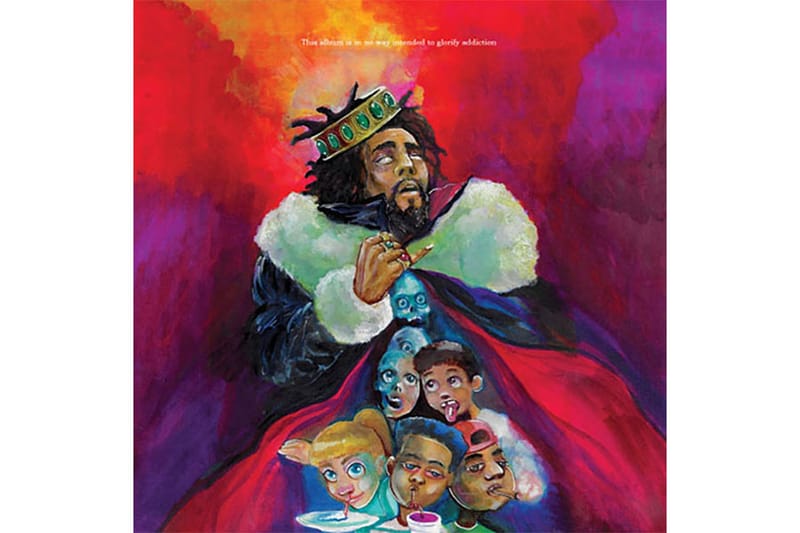 Dreamville Records
Cole's fifth studio album navigates the effects of drug addiction and the many other vices that affected him.
Similar to tracks, "Once an Addict" and "FRIENDS," Cole also alludes to his own share of meddling with addiction in "Kevin's Heart." The artist uses KOD as a platform for his social commentary on the negative effects of drug abuse in society, but its execution fell on deaf ears.
While the album cover and diligent selection of songs shine a light on the ongoing issue, due to the vague understanding of the consequences, the message did not resonate with the world as much as he intended.
Fan Favorites: "KOD," "Kevin's Heart," "ATM," "1985 – Intro to The Fall Off"
#8: Truly Yours (2013)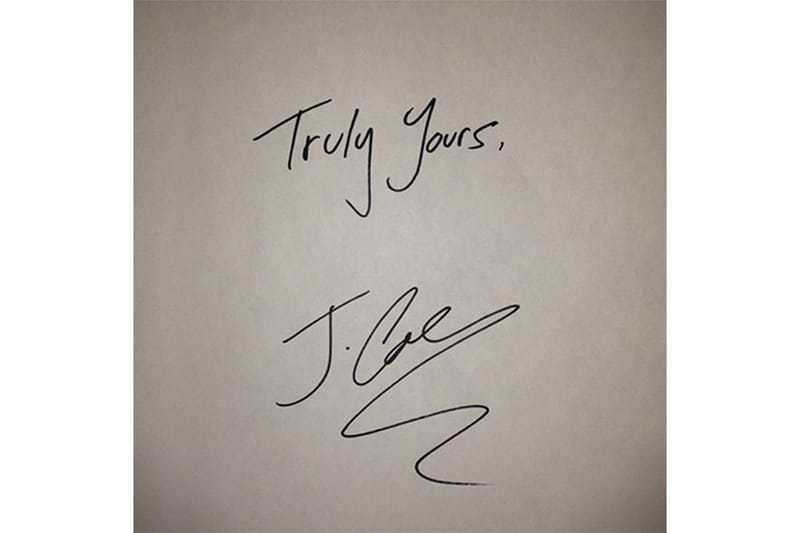 Dreamville Records
Truly Yours taps into Cole's heartstrings, with the first edition as an ode to the important loves from his past.
Cole took his time to formulate Born Sinner and in turn, recorded four albums worth of material. Although these are songs of substance and inspired by important events in his life, they didn't "fit Sonically, don't fit Theme, or there's just not enough space," according to his statement accompanying the release of the EP.
The songs found on the EP are not ones to disregard. Made to temporarily satisfy cravings for Born Sinner, these are some gems that are a reminder of Cole's position in the game.
Fan favorites: "Can I Holla At Ya," "Crunch Time"
#7: Truly Yours 2 (2013)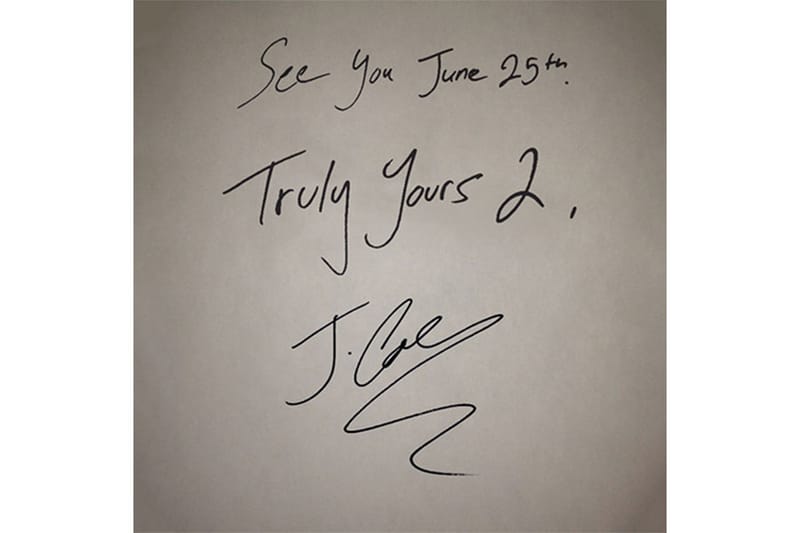 Dreamville Records
Cole dropped the second edition of Truly Yours a few months after the first. The EP did not disappoint, featuring Bas, 2 Chainz and Young Jeezy in contrast to the previous solo EP.
Cole hopped on Lauryn Hill's "Nothing Even Matters" with a melodic and mellow "Cole Summer" track as well as collaborated with Young Jeezy for a soulful "Kenny Lofton" track that samples The Manhattans' song "Hurt."
The trilogy series became a strong retainer in anticipation of the Born Sinner drop as Cole dished out some of his fears and reflections throughout the EP.
Fan Favorites: "Kenny Lofton," "Head Bussa"
#6: 4 Your Eyez Only (2016)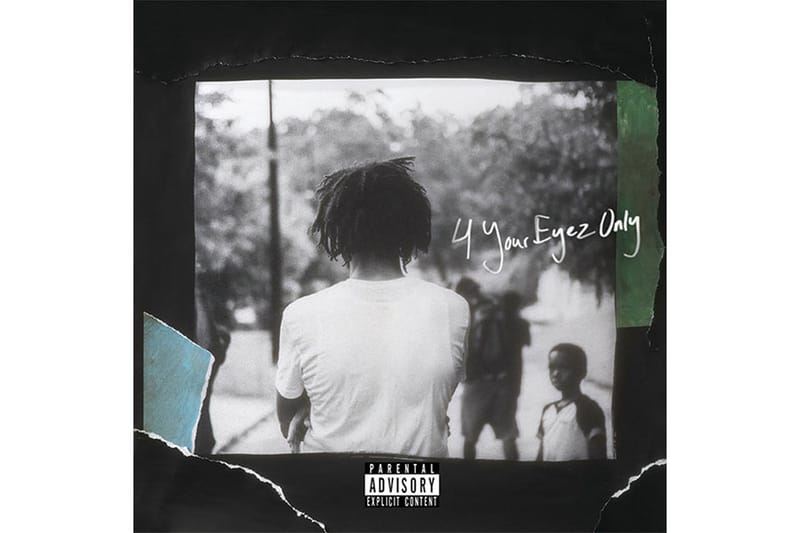 Roc Nation
In 4 Your Eyez Only, Cole outlines a story told from the perspective of his departed friend. Under the pseudonym of James McMillian Jr., Cole narrates his friend's past as a drug dealer as well as becoming a husband and father, up until his final moments at the young age of 22. Soon enough, the rapper's fourth official album was certified Gold by RIAA in 2017 and officially achieved platinum within the same year.
Detailing an entire narrative in which James leaves for his daughter after he passes away, the album is yet another grand piece of work that solidifies Cole's storytelling genius. His ability to craft a meaningful dedication that captures the pain and love he felt for his late childhood friend is immensely highlighted throughout the album.
Similar to KOD, the idea was there, but the execution wasn't well-received, due to the same dreary atmosphere that followed its previous high-energy counterparts such as Born Sinner and 2014 Forest Hills Drive.
Fan Favorites: "Neighbors," "Deja Vu," 'Immortal," "Change," "4 Your Eyez Only"
#5: Cole World: The Sideline Story (2011)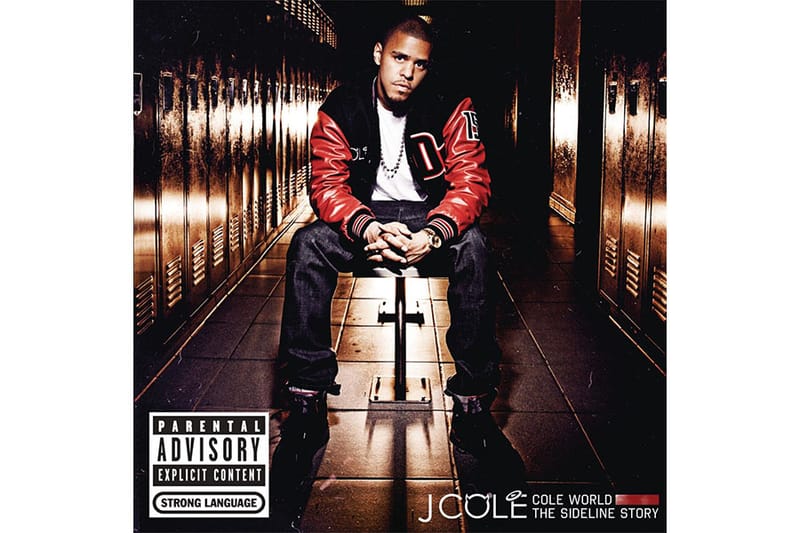 Dreamville Records
Debuting as his first album, Cole definitely made an impact and solidified his presence as a prominent name in the game.
Linking up with Drake, the duo iconically produced "In The Morning" which was initiated by a message from the Toronto rapper expressing his admiration for the song that fueled an urge for Cole to "take it to the next level."
Not quite blowing it out of the park, the album still sold about 218,000 units in its first week of release. Despite reviews claiming the release was overplayed on the radio, the highly anticipated project left fans with multiple timeless songs.
Fan Favorites: "Work Out," "Can't Get Enough," "In The Morning," "Nobody's Perfect"
#4: Friday Night Lights (2010)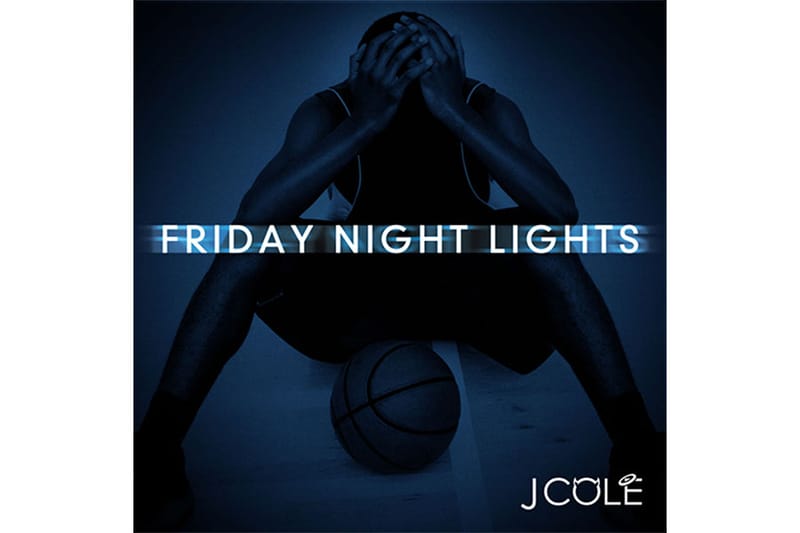 Dreamville Records
Friday Night Lights was his third official mixtape, a self-reflecting album that focuses on Cole's fondest memories playing basketball in high school.
Though the project grew traction very early on, it had mixed reviews, with many critics calling it too complex on one hand and well-rounded on the other. However, fans of the album understood that the tracklist bridged Cole's intelligence and musical versatility. The mixtape became a contemporary vehicle for delivering messages regarding present social matters.
Fan Favorites: "Too Deep For The Intro," "2Face," "Back To The Topic Freestyle," "Enchanted"
#3: The Warm Up (2009)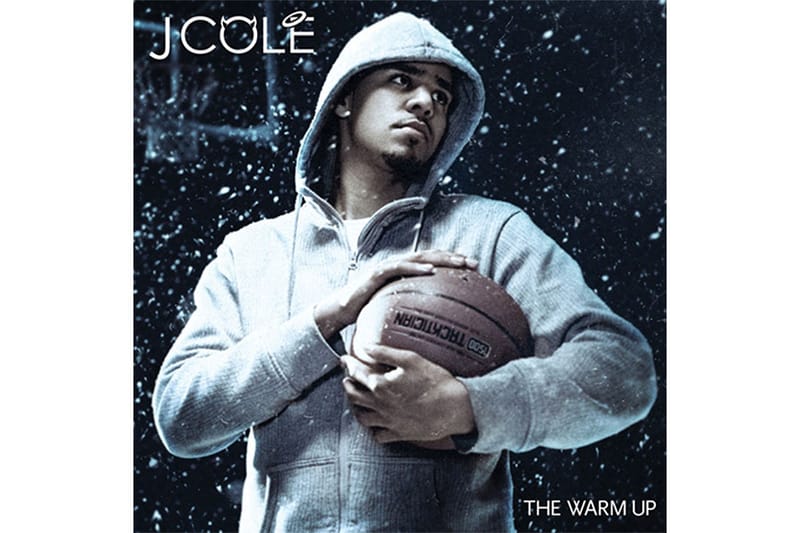 Dreamville Records
Cole delivers his second mixtape with The Warm Up. The project is significant, marking the year JAY-Z signs Cole as his first-ever artist at Roc Nation later emphasizing Cole's lyrical prowess on a global platform while introducing to the world his incredible storytelling abilities.
Fans felt emotionally connected with the mixtape as it gave life to the artist's personal experiences around the time the world was under one of the worst economic recessions. Sadly foreshadowed by his third mixtape Friday Night Lights, The Warm Up still ranks in favor for one of the best drops of 2000.
Fan Favorites: "Grown Simba," "Dead Presidents II," "Can I Live," "I Get Up"
#2: 2014 Forest Hills Drive (2014)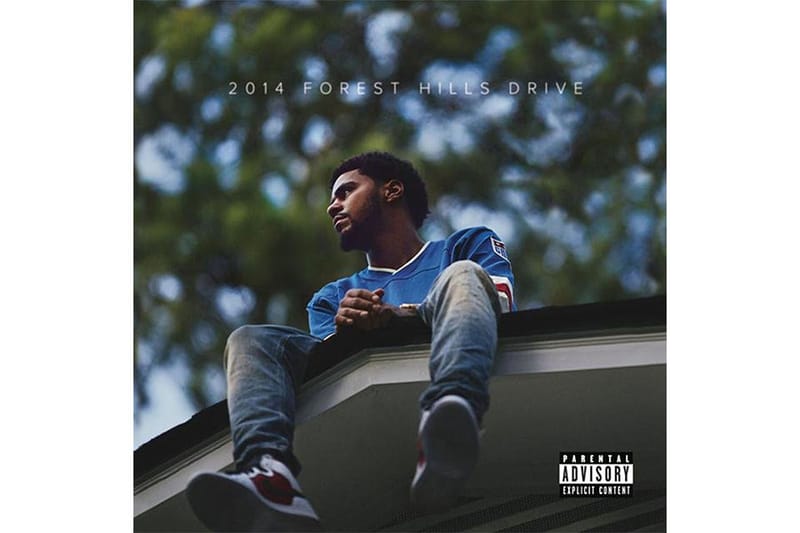 Roc Nation
Cole's third album is dubbed as his greatest album to date, certified triple platinum by the RIAA.
Reflecting on his younger days in his beloved hometown in North Carolina, Cole produced an album composed of 13 tracks with no features. Slowing it down within the album using soulful vocals and beats, he puts emphasis on the importance of appreciating the life given, the importance of self-care and controlling what's in your hands with songs like "Love Yourz," "January 28," and "Apparently."
2014 Forest Hills Drive is a complex blend of unapologetically conscious verses that leave listeners with a profound sense of contemplation.
Fan Favorites: "Wet Dreamz," "G.O.M.D.," "No Role Modelz," "A Tale of 2 Citiez"
#1: Born Sinner (2013)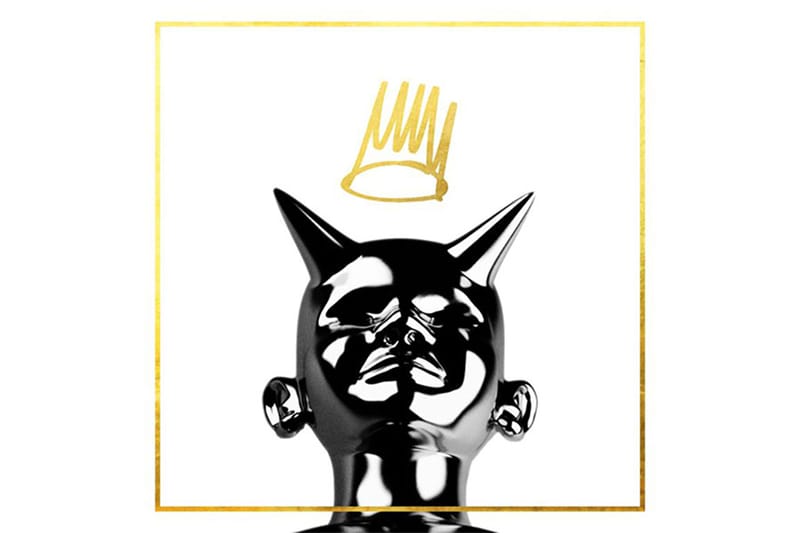 Dreamville Records
Dropping his sophomore album in 2013, 27-year old Cole took a step back and aired out the frustrations of being in the industry and the fame that comes with it. Born Sinner was the sound fans had been waiting for as he channeled his inner young Simba.
Collaborating with Kendrick Lamar on the track "Forbidden Fruit," the duo sampled the song "Mystic Brew" by Ronnie Foster, which embodied the entire theme of the album and honed the sample into more than what has already been done.
Born Sinner is nothing short of phenomenal that brought out the mixtape Cole that hooked us from the beginning. Unlike former releases, the album combines the talents of other artists forming an eclectic collection of sounds that harmonize perfectly with Cole's evolved musical vision.
Fan Favorites: "Power Trip," "She Knows," "Crooked Smile," "Forbidden Fruit"
Let us know your own rankings below.
Source: Read Full Article