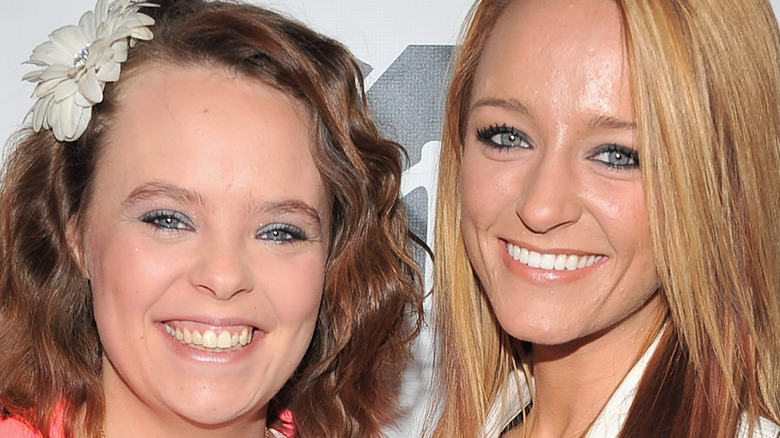 The original series of "Teen Mom" has been a staple on the MTV network for over a decade now. The spinoff series from MTV's hit show "16 And Pregnant" follows teen mothers as they navigate the ups and downs of parenting. The show was a quick success, per Showbiz CheatSheet. While the show provides the drama fans of reality tv look for, it has had an overwhelmingly positive impact on teenage pregnancy rates. According to CNN, there has been a link to dropping teenage pregnancy rates since the MTV show aired in 2009.
While teenage pregnancy rates continue to drop since the show's original release date, fanfare has begun to follow that trend. Fans have not been happy with the show's cast for a while now (via The Sun). However, despite the decrease in ratings, the show has been renewed for another season. Fans hope this season will be similar to the seasons of the past that they loved so much.
The season debuts on 9/7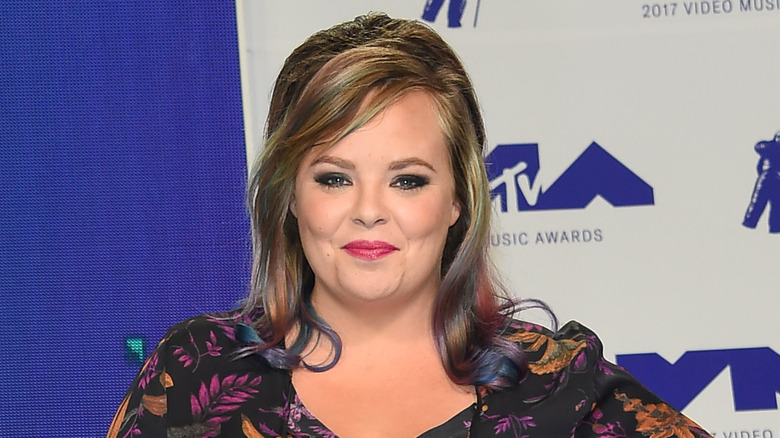 This season could easily be a make-it-or-break-it run for the "Teen Mom OG" series. The ratings alone are not the only thing putting the show in jeopardy. According to Pop Culture, the series star Maci Bookout is reportedly interested in leaving the show in the near future. As her children get older, her desire to be on the show lessens. Plus, her storyline with baby daddy, Ryan Edwards, was a major source of drama for the show. Edwards' drug use and problematic behavior got him and his wife MacKenzie Standifer fired from the show after season 9, per US Weekly.
A lot rides on this season. The cast will be back on MTV's airwaves on September 7th at 8/7c. The show will be followed by one of its spinoff series, "Teen Mom Young and Pregnant" at 9/8c (via MTV). With the show's fate riding on this season, September 7th is an important night for the "Teen Mom OG" crew.
If you or anyone you know is struggling with addiction issues, help is available. Visit the Substance Abuse and Mental Health Services Administration website or contact SAMHSA's National Helpline at 1-800-662-HELP (4357).
The returning cast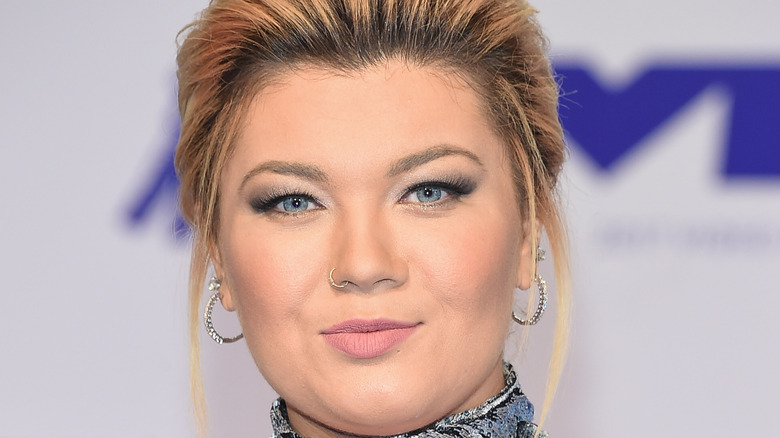 The cast of "Teen Mom OG" has changed quite a bit over the last several years. Gone are the days of Farrah Abraham's drama-filled storylines. Abraham was arguably the show's most hated cast member. She eventually lost her position in the cast because of her involvement with the adult entertainment industry, per Showbiz CheatSheet.
The cast of season 10 will be the same as season 9, per Cosmopolitan. Maci Bookout will return with her family, minus her ex Ryan Edwards who was fired last season.
Amber Portwood will be returning as well, something fans are a bit confused over. Not only has her behavior been problematic on the show, but she also took to Instagram live to air her grievances with fans of the show, per Showbiz CheatSheet. Regardless, she will be back on the show with ex Gary Shirley and their daughter, Leah.
Perhaps the most beloved couple of the show, Catelynn and Tyler Baltierra will be featured this season. The pair are expecting their fourth child together, another daughter, per The Sun.
MacKenzie McKee, who got her MTV start on "16 and Pregnant" will also return to the cast with her husband Josh McKee and their three children, Gannon, Jaxie, and Broncs.
Finally, Cheyenne Floyd will be back on the show's 10th season. While she was not an OG cast member of "16 and Pregnant", she was on MTV's "The Challenge." She will be joined on the show by her daughter Ryder and her newborn son, Ace (per People).
Reunion drama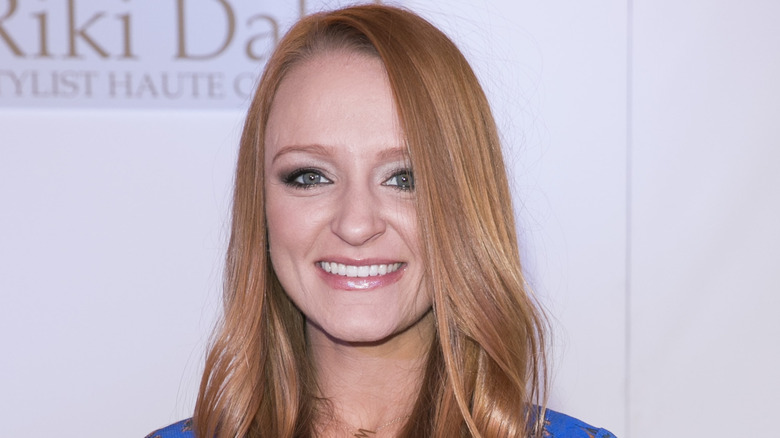 If you are a fan of the "Teen Mom" franchise, you likely had a lot of opinions about last season's reunion. The season 9 "Teen Mom OG" reunion featured an explosive blow-up between Maci Bookout's husband, Taylor McKinney, and her ex-father-in-law, Larry Edwards. The drama all started after Ryan Edwards and Bookout's son, Bentley, wanted to distance himself from his father. Edwards' behavior had become erratic due to his substance abuse problems. Let's face it, Edwards was never a great dad to Bentley anyway. It was his parents, Larry and Jen, who stepped up and played an important role in their grandson's life (per Distractify).
However, due to loyalty to their son, tensions boiled over between Larry Edwards and Bentley's stepdad, McKinney. It erupted into a yelling match between the two loving fathers, per Entertainment Weekly. Due to COVID-19 protocols, the reunion was filmed virtually, but McKinney and Edwards were in the same room together. At one point, McKinney told Edwards "Don't you buck up to me!"
Another interesting moment during the reunion was between Amber Portwood and her ex, Gary Shirley. Fans believed Portwood was on drugs, according to Distractify, due to her behavior. She blamed Shirley's wife, Kristina, for a wedge in her relationship with her daughter Leah. It was sad to watch, as the Shirleys provided much support to Portwood throughout season 9.
With a reunion so volatile, season 10 of "Teen Mom OG" should be drama-filled!
Source: Read Full Article