Corinne Fisher and Krystina Hutchinson are doing the most unconventional things with their podcast, and their fans love them for it. The comedians who first met in 2013 decided to talk about it their mutual love for comedy and interest in sexuality when starting their Guys We F—– podcast.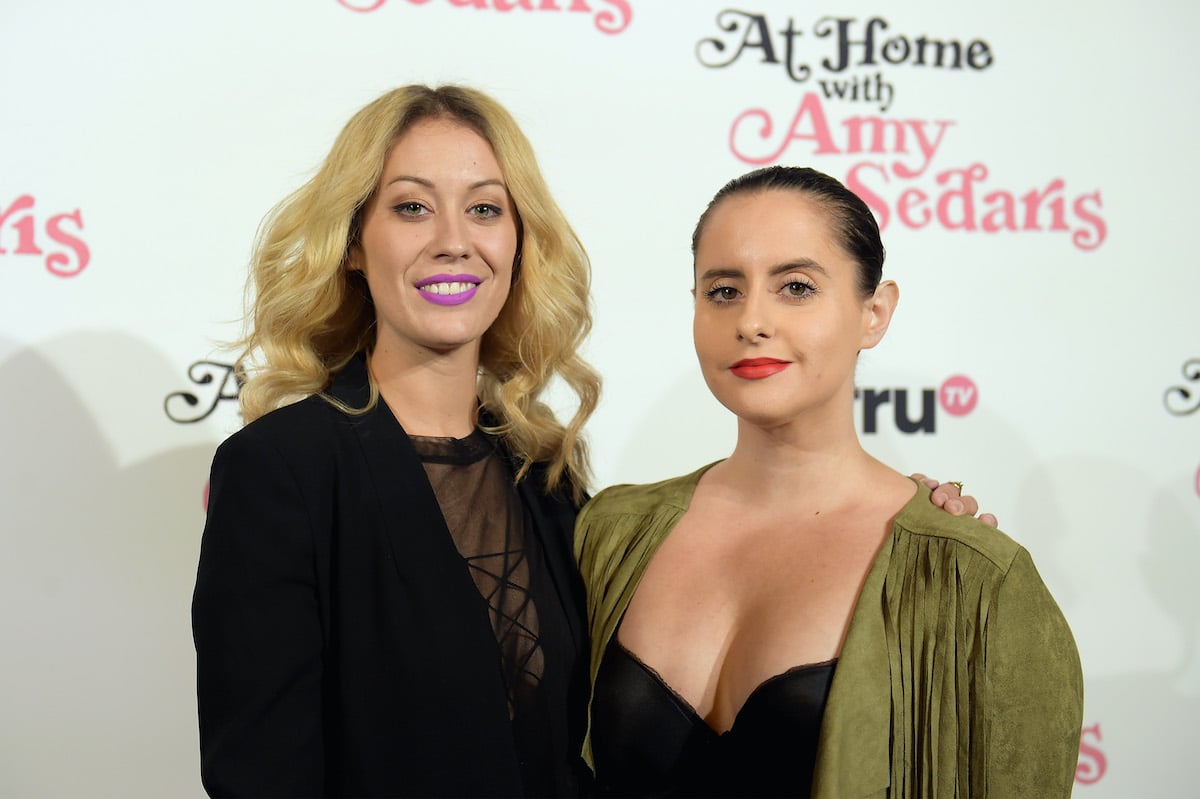 The podcast quickly grew and even landed them on Ted Talk. But how old are Fisher and Hutchinson, and what is the age difference between them? Find out.
Hutchinson and Fisher are three years apart
Fisher was born on September 29, 1985, in New Jersey. She graduated from the School of Visual Arts, having been trained under the Stanislavski method. She is also a graduate of the Upright Citizens Brigade Theatre's improv training program.
She is a standup comedian, actor, and writer who first got famous for her one-person show Corinne Fisher: I Stalk You. Since her debut, Fisher has appeared severally in the standup scene performing in clubs like The Stand, Caroline's, New York Comedy Club, and Laugh Boston.
Hutchinson was born on February 19, 1988, in Philadelphia, Pennsylvania. She graduated from Marymount Manhattan College, having earned her BFA in acting.
She is an actor, comedian, and writer who got into the scene thanks to her comedy roles in Master of None, Dwell, and You Don't Live Here. Hutchinson has had roles in television, films, and Off-Broadway theater.
Fisher and Hutchinson created and host the Guys We F—– podcast. Fisher has 105k followers on Instagram and is a Libra, while Hutchinson has 109k followers on the platform and is a Pisces. The pair are three years apart, with Fisher being 36 while Hutchinson is 33 years old.
Hutchinson and Fisher became famous thanks to their podcast
The duo started their famous podcast after Fisher went through a tough breakup. After the split, the friends decided to come together to talk about their escapades in a podcast where they speak with men from their past they'd been intimate with. The pair told HuffPost in 2017 that the idea for the podcast was Fishers' who texted Hutchinson about it.
After brushing over it, the friends approached Stand Up NY Labs and pitched the idea. As fate would have it, Stand Up NY Labs loved the pitch and decided to get them through the door. "It basically stems from the fact that we're both very sexual people and we're proud, and we own that," they said.
The duo released the first episode of their podcast in December 2016, and since then, they have witnessed a steady growth of subscribers. Buzzfeed even included them in their 2016 list of '22 Podcasts That You Should Be Subscribing To In 2016′. Esquire also gave the podcast a spot in their 2019 list of '15 Best Sex Podcasts'.
Fisher and Hutchinson met in 2013 when the latter started working as an intern at a talent agency where the former worked.
They discovered their shared love for standup and formed the comedy pair, Sorry About Last Night. The Guys We F—- podcast features no-holds-barred conversations about sex where they talk about disastrous one-night stands with a touch of humor and honesty.
Over the years, the podcast has evolved to cover not only sex, dating, and relationships, but politics, mental health, and more. Guys We F—– has featured guests such as Fran Drescher, Kathy Griffin, JWOW, Andy Dick, Dan Savage, and more.
The duo have an exciting project coming up
Fisher and Hutchinson have had success with their podcast. They branched out their comedic abilities to co-author a book in 2017 called F*cked: Being Sexually Explorative And Self-Confident In A World That's Screwed. They also hosted a Ted Talk in 2016, where they talked more about their show.
The two friends are currently releasing a comedy special called the Dumb B—- Woo Woo Hour that focuses on new-age trends and "weird, witchy, slightly deranged jaunts."
Source: Read Full Article