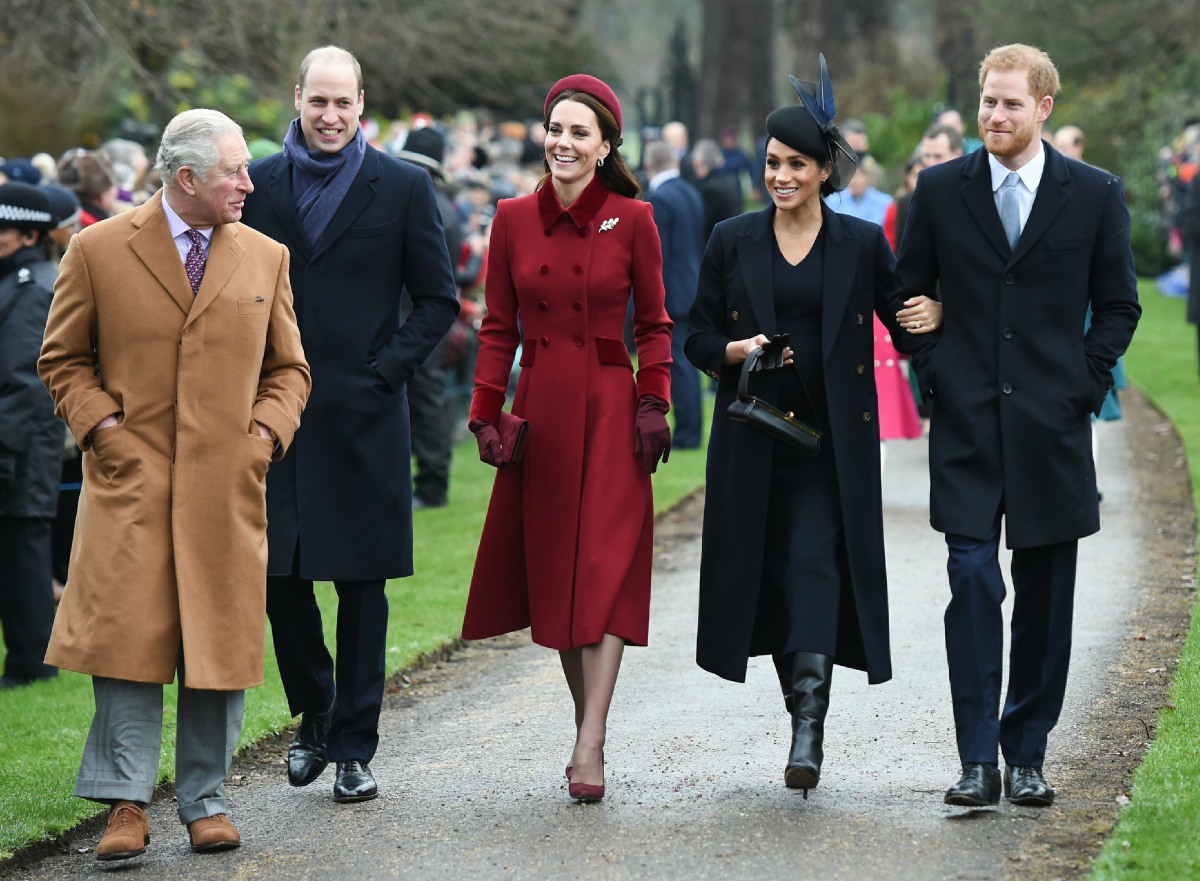 Buckingham Palace gave Roya Nikkhah and Camilla Tominey the same post-Kenya-tour briefing and told each woman to fill out their stories however they wanted. For Nikkhah at the Times, it meant "Prince Harry isn't coming to his father's birthday party which is good because the rest of the family hates Harry, and also Charles is a diplomatic heavyweight even though he can't show a modicum of intrafamily diplomacy." Tominey's version is "The King turns 75 – with just one son by his side." Half of it is the same as the Times piece (Harry isn't coming to the king's birthday part) but the other half is Tominey and Buckingham Palace trying to do some cleanup on the Byline Times cover story, about how Charles removed the Sussexes' security and funding to "bring them to heel." Some highlights from Tominey's piece in the Telegraph:
The king's birthday. Insisting any celebrations would be "minimal" and "family orientated", one palace insider joked: "This is not Netflix, you know!" Another added: "His Majesty is not given to fuss over such things as it is, but he is [also] acutely conscious there have been many set-piece royal events of late and his firm thinking is that events to mark his birthday will be minimal." The consensus behind palace gates is that there have been "enough fly-pasts and marches".

Harry didn't receive any birthday wishes: The Sussexes were unable to join their nearest and dearest at Balmoral for the first anniversary of the late Queen's death in September, and although Harry popped into Windsor Castle to pay his respects, he had to stay in a nearby hotel because he had not given due notice of his intention to visit the royal residence in Berkshire. Then, when he turned 39 a few days later, during the Invictus Games in Düsseldorf, Germany, he did not receive any official royal acknowledgment of his birthday. The Telegraph understands that the Duke did not receive any personal well-wishes from his father or brother, either.

Incommunicado: According to one well-placed insider: "Communications between the King and Prince Harry remain pretty poor. They don't speak much, if at all." It perhaps doesn't help that the "workaholic" King hasn't ever been an easy man to pin down. Unlike most families, who communicate by text and WhatsApp, senior royals such as Charles III are rather more "old school", preferring to communicate by telephone or letter. Traditionally, he would always schedule a call with both of his sons on a Sunday – but while he still converses weekly with William, there is remarkably little contact with his other "darling boy".

Sources will say this with a straight face & not realize that Harry feels this way about his wife as well: "If there's one thing that winds that man up, then it's attacks on his wife. He's very defensive of Camilla," said one source. William has been similarly enraged by Harry's depiction of his sister-in-law, Kate, as cold and unfeeling in Spare. "Both know that they've brought their wives into an institution that has required them to make huge sacrifices. Negative press coverage is one thing, but they don't expect members of their own family to stick the boot in."

Worried about Endgame by Omid Scobie: The Royal family will also be wary of the imminent publication of Endgame, the second book by Omid Scobie, who wrote Finding Freedom, a 2020 hagiography of the Sussexes, which Meghan has admitted she has contributed to, via a friend. Although the couple appear to have distanced themselves from Mr Scobie in recent months, not inconveniently, his latest literary offering promises to reveal moments the Royal family should be "ashamed of", and "take an accurate look at whether" the royals are still models of "civility and decorum". As one palace insider pointed out: "As Omid doesn't actually have any royal contacts beyond Team Sussex, it's likely to be a rather one-sided affair."

ITV's coverage of the Byline Times cover story: The ITV News package, which featured prominently on the News at Ten on October 26, despite unfolding events in the Middle East, repeated the claim that the couple had their annual allowance stopped when they refused to remove from legal papers the name of a palace aide they claimed had leaked a story about them moving to Canada to The Sun newspaper on January 7 2020… ITV News claimed it had "learnt of an ultimatum, issued by the royal household that may have precipitated the final rift between Charles and Harry and Meghan", adding "it was the leaking of Harry and Meghan's decision to leave for Canada that we understand led to a complete collapse of trust". Yet two days after the alleged "leak", the couple announced their royal departure on a slick new Archewell website containing well-prepared content that showed a huge amount of forward planning had gone into the move.

Why the Sussexes were cut off: Harry and Meghan were still receiving £700,000 a year from the King after they released their Megxit statement. The Telegraph understands that the late Queen was reimbursing their rent for Frogmore Cottage, their former Windsor home, where £2.4 million in renovations were paid for with taxpayers' money out of the Sovereign Grant. Royal sources suggest that there were several reasons why they were financially cut off. Foremost was the fact that they would no longer be undertaking any official engagements after their planned departure to the US in March 2020, when they themselves had expressed a desire to become "financially independent". As it became clear behind the scenes that they were doing commercial deals, the late Queen, and the King, reportedly became "rather fed up" that the couple "seemed to want to have their cake and eat it".

This makes zero sense: Both were already independently wealthy, with Harry's inheritance from his mother and the Queen Mother thought to top £10 million, and Meghan having allegedly boasted of having "several million" in the bank, thanks to her role in the US legal drama Suits. The multimillionaires' repeated gripes about paying for their own security – which was funded by the public purse when they were working royals – understandably raised eyebrows among the royals and their staff. Little wonder, then, that royal relations remain so frosty. If the King were to make one birthday wish on November 14, it would undoubtedly be for a sustained period of silence from the Sussexes and their supporters.
[From The Telegraph]
It's very strange that there was radio silence from the palace for two weeks about the Byline Times story, and now the palace has authorized Tominey (of all people) to try to fudge the timeline and facts at hand of the Sussexit. I mean, the woman excels at lying, she lies constantly and she even lies about Prince George's eye color. But even her "throwing bullsh-t at the wall to see what sticks" method seems particularly strained. Anyway, Tominey is previewing the strategy for several royal stories all at once. The palace plans to blame the Sussexes for Omid Scobie's Endgame; the palace blames Harry for their emotional and financial abuse; the king can't be blamed for being a dogsh-t father and never speaking to his son.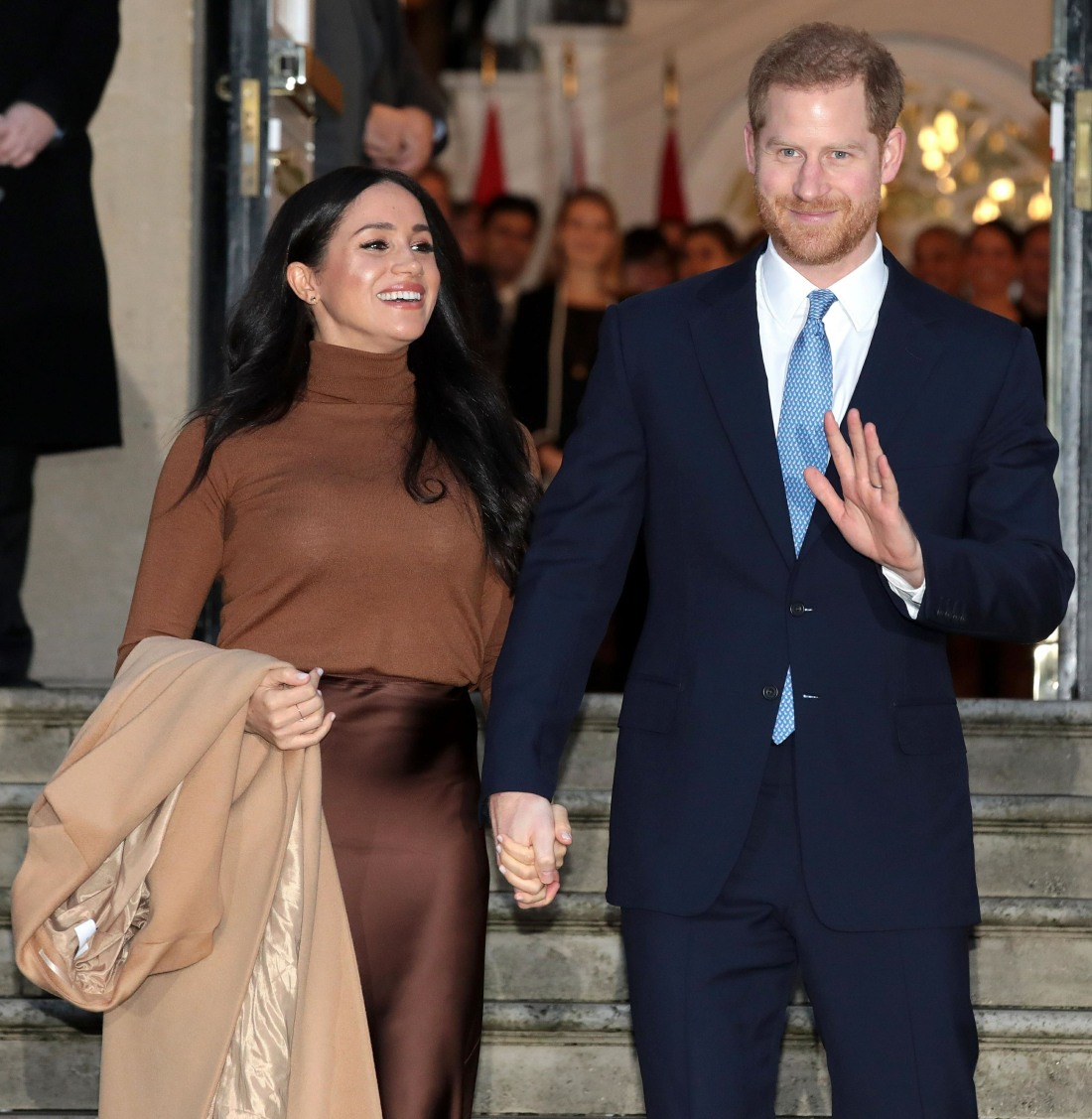 Photos courtesy of Instar, Backgrid.
Source: Read Full Article