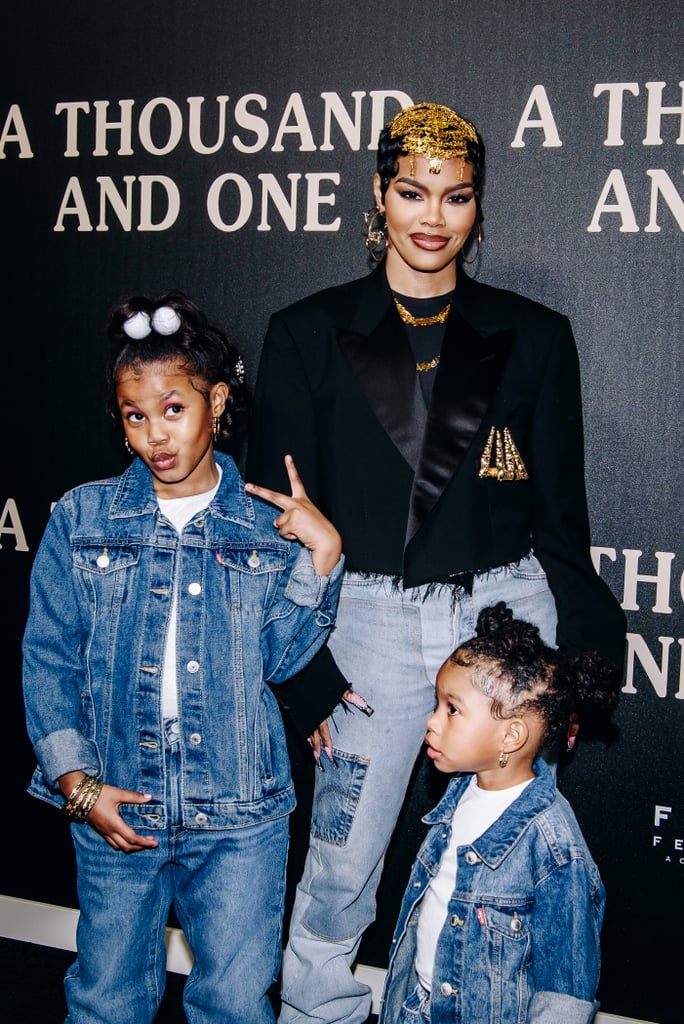 Teyana Taylor celebrated the New York premiere of her new film, "A Thousand and One," with two very special guests on Monday night: her daughters, Junie, 7, and Rue Shumpert, 2, whom she shares with husband Iman Shumpert. Dressed in matching denim outfits, the trio turned the movie screening into a fun girls' night out as they posed for pictures on the red carpet. Also in attendance were Taylor's costars Josiah Cross, Aaron Kingsley Adetola, William Catlett, and Aven Courtney.
"A Thousand and One" centers on Inez (played by Taylor), a young mother who reconnects with her son, Terry, after she is released from prison in 1994. It follows their journey as they struggle to survive in an increasingly gentrified and evolving New York City. While it's not exactly based on a true story, it draws inspiration from director A.V. Rockwell's life and her relationship with the city.
Speaking to Access Atlanta, Taylor explained, "A lot of what Inez was going through, a lot of people aren't built to make it through that and still be able to go on with a smile on her face . . . and just willing to continue the journey but understanding just because it's getting hard doesn't mean give up."
Of what she learned from stepping into Inez's shoes, Taylor said, "I walked away with the true meaning of what it meant of the famous quote, 'You only get one mother.' It's a real love letter to mothers." She added, "All the hustling mothers, the hungry mothers, the mothers that are just trying to figure this thing called life out."
See more of Taylor and her daughters at the "A Thousand and One" premiere ahead.
Source: Read Full Article