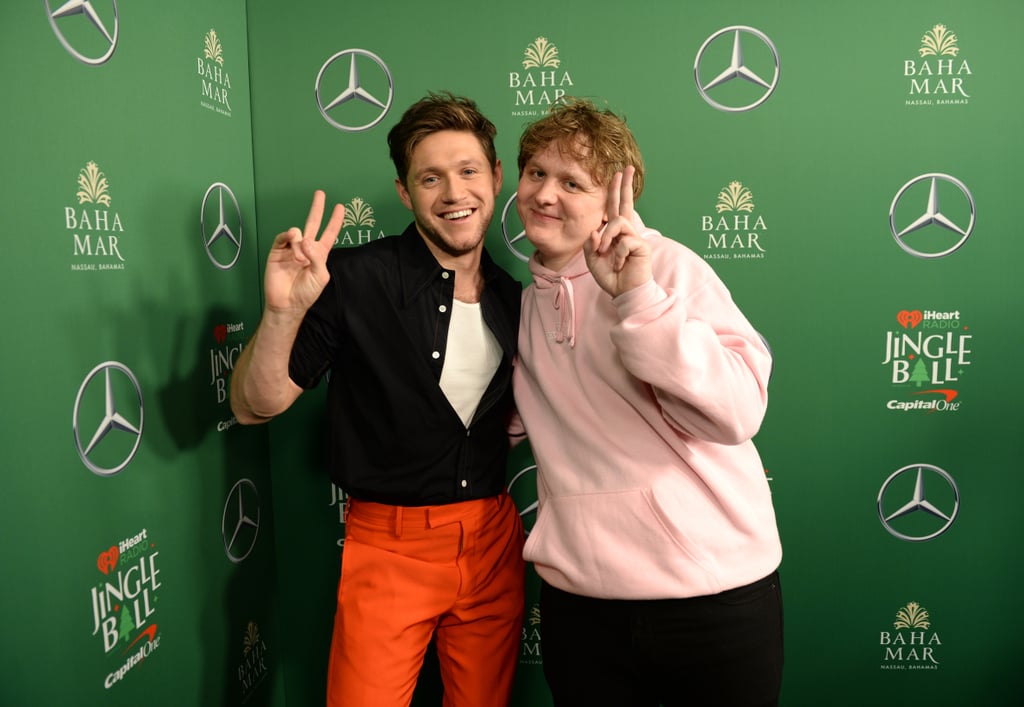 8 Times Niall Horan and Lewis Capaldi Were Friendship Goals

We love a famous friendship, and there are few as adorable as the bond between Niall Horan and Lewis Capaldi. The duo are both incredibly talented musicians who've supported each other's careers for years.
In an October 2019 interview with Glamour, Horan revealed how they met back in 2017, and it turns out he messaged Capaldi first. "We met on social media, I slid into his DMs," he explained. "My cousin showed me his music online when he had very small amount of views on a Vevo video." The former One Direction member invited Capaldi to do a Glasgow show with him.
"First time I met him, I just thought he was a lunatic. It was Saint Patrick's Day, we'd a few beers," Horan remembered. Capaldi joked his friend was a "lovely chap" and "a lot smaller in real life." Horan remembered, "We got very drunk and then we both played a show the next day, which was fun." In 2022, the duo collaborated on a documentary for Guinness called "Niall Horan's Homecoming The Road to Mullingar with Lewis Capaldi," where they embarked on a road trip through Ireland, singing together along the way.
In a recent March interview with the British morning show "Lorraine," Horan talked about how he and Capaldi recently had the time of their lives at an Eagles concert at the Forum in LA, and sat behind Tom Hanks and Rita Wilson. "We just ended up getting on really well," he said of their time at the concert, and joked that Wilson wanted him and Capaldi to duet on her album. Horan said of his "bromance" with Capaldi, "The Celtic vibes are strong. We get on very well."
Ahead, we're breaking down some of the biggest and cutest moments in Horan and Capaldi's friendship.
Source: Read Full Article