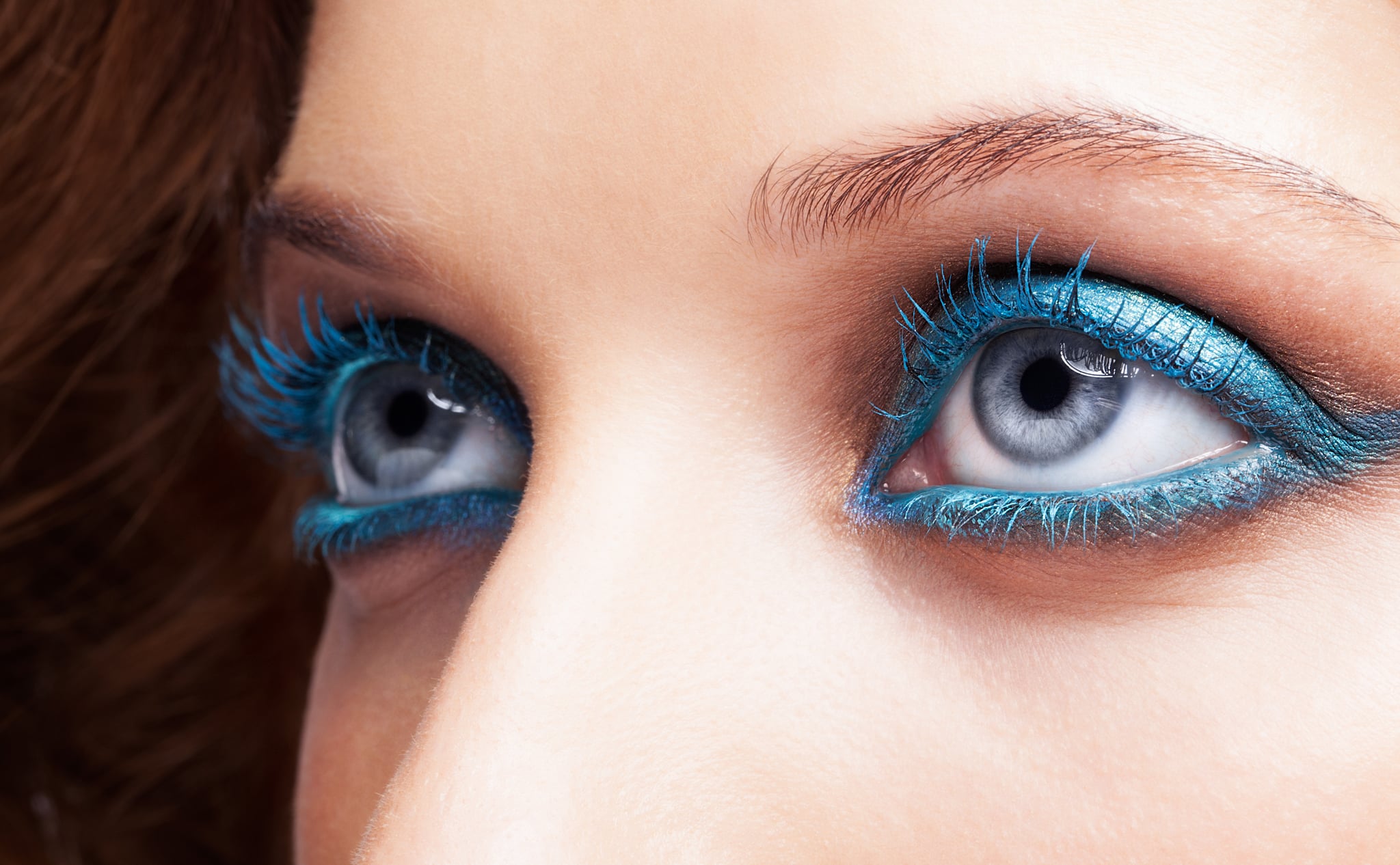 Image Source: Shutterstock
I have vivid memories of procuring a brand-new tube of blue mascara when I was a teenager. I think my mom might have picked it up for me at the drugstore on a whim. I remember feeling beyond cool while swiping the brush through my lashes. Not only was I wearing mascara, but it wasn't even the color of my natural eyelashes. As someone who wasn't allowed to dye or highlight her hair at the time, this felt major.
My obsession with colored mascara ended up being fairly short-lived. It was left in the dust like many of my other favorite early-2000s beauty trends, like butterfly clips, poufs (but thank goodness, right?), and french manicures.
However, during one of my recent TikTok deep dives, I noticed the product genre is having something of a comeback — and my need for a brand-new tube of blue and a velour tracksuit came rushing back.
Seriously, the hashtag "bluemascara" has over 13 million views. Some of the many videos that pop up consist of tutorials, guides on pairing it with blue eyeliner, product suggestions, and more. One user, in particular, started off a tutorial by painting on a lash primer before even using blue mascara — and the color payoff was unbelievable.
Basically, TikTok is filled with the blue-mascara tips and inspiration I needed when I was younger. I don't think it would have ever been absent from my makeup bag if I'd had these how-to resources.
#bluemascara
Purple mascara has been given a time to shine on the platform, too, with about four million views.
My revived appreciation for colored mascara goes beyond fun '90s and early-2000s nostalgia, though. I rarely break out my most colorful eyeshadow palettes (mostly due to pure laziness and insecurity with my eyeshadow-blending skills), but I fangirl over any neon or bright beauty look.
But if I am taking time to apply makeup, mascara that gives me long, voluminous lashes always makes the cut. Colored mascara allows me the opportunity to dabble in brighter, bolder makeup with confidence. Trust me, I have perfected my mascara application technique.
Source: Read Full Article