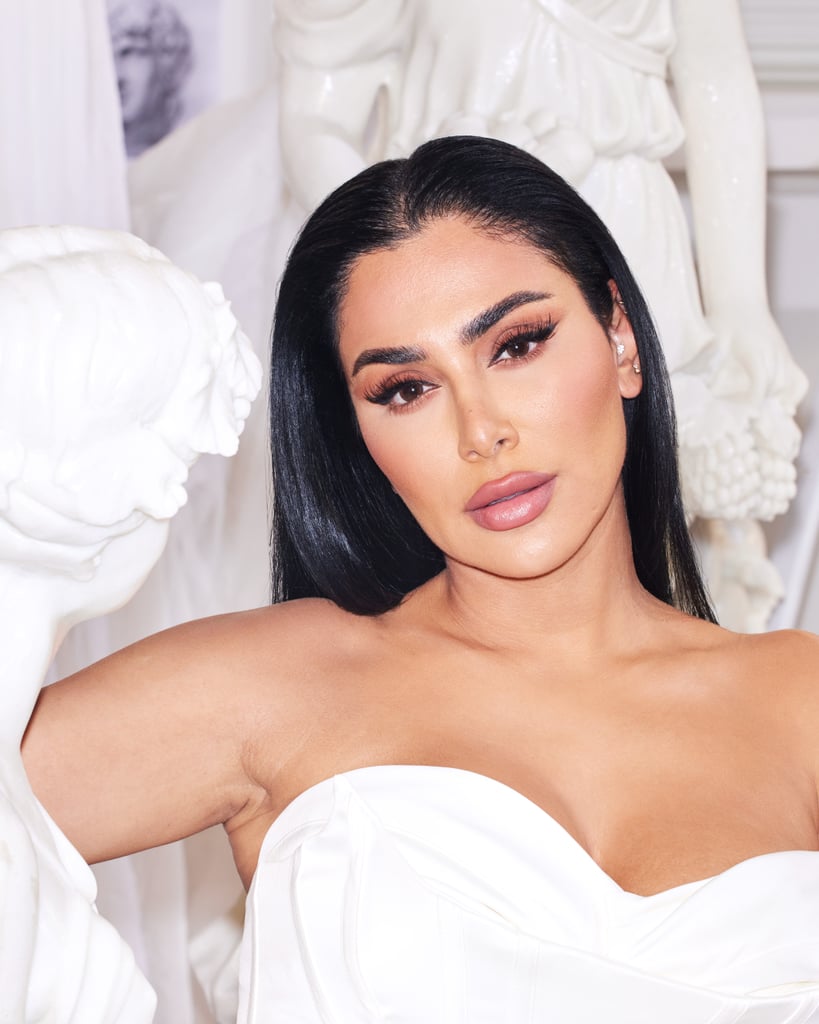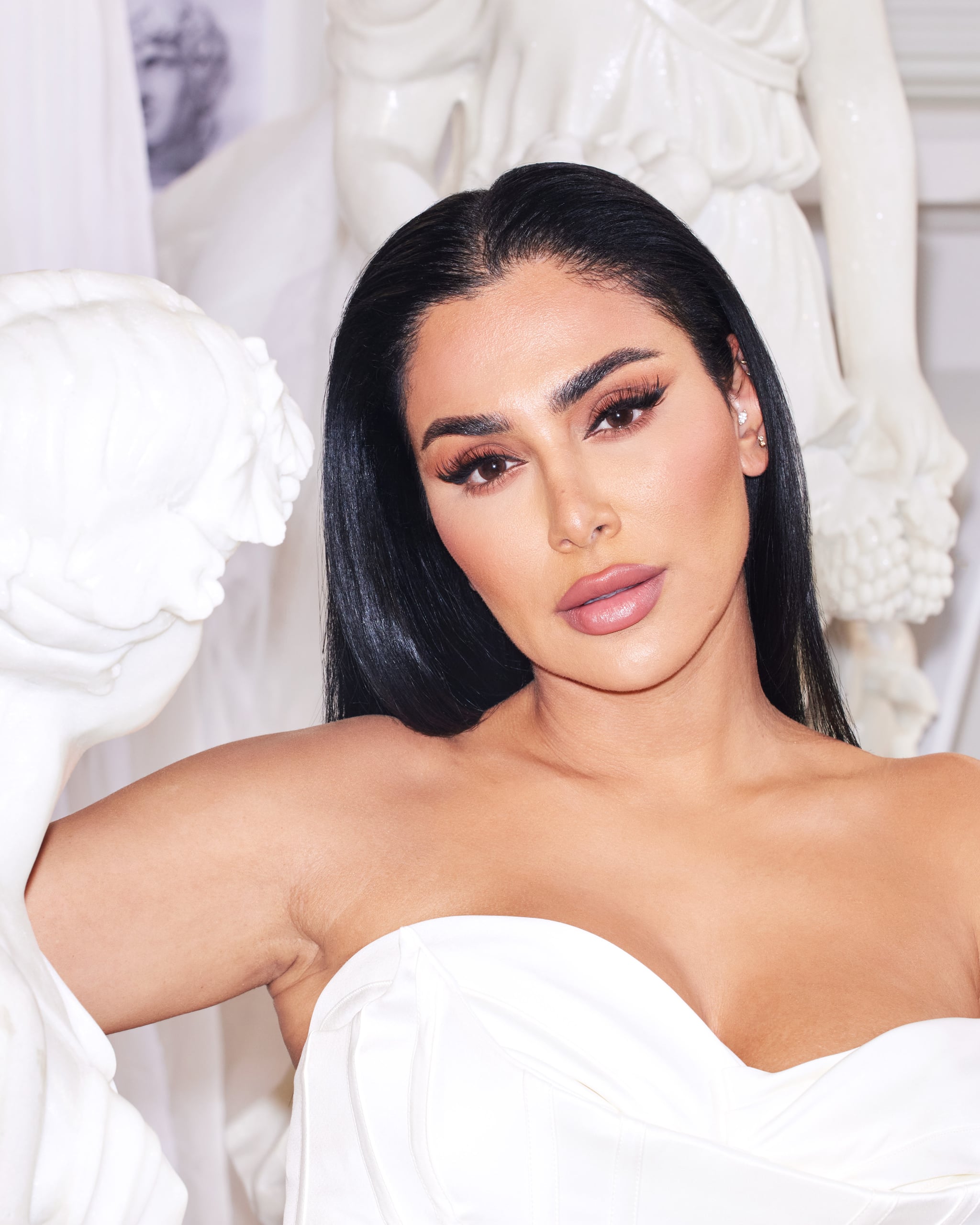 For Huda Kattan, doing makeup is all about playing, enhancing, and creating dimension on the face, and her newest Huda Beauty launch is perfect for that. On June 13, the beauty brand will release its biggest launch of the year: the #FauxFilter Luminous Matte Liquid Concealer ($29).
As the newest addition to Huda Beauty's #FauxFilter line, the new complexion product complements the #FauxFilter Skin Finish Buildable Coverage Foundation Stick ($39) and #FauxFilter Luminous Matte Foundation ($42) — except Kattan encourages users to experiment with using the concealer on its own.
"You actually don't need to put a full face of makeup on," Kattan tells POPSUGAR, "especially for days when you want to look super natural. I think a lot of people underestimate how you can just wear concealer."
Available in 29 shades across warm, cool, and neutral undertones, the #FauxFilter Luminous Matte Liquid Concealer offers medium to full buildable coverage with a luminous matte finish. The creamy texture blends seamlessly to conceal dark circles and blemishes, and it's great for brightening under the eyes. With the product claiming to last up to 14 hours without creasing, Kattan wants you to think outside the box when it comes to application.
For a little inspiration on just how many different ways you can wear concealer, Kattan shares her best makeup tips ahead.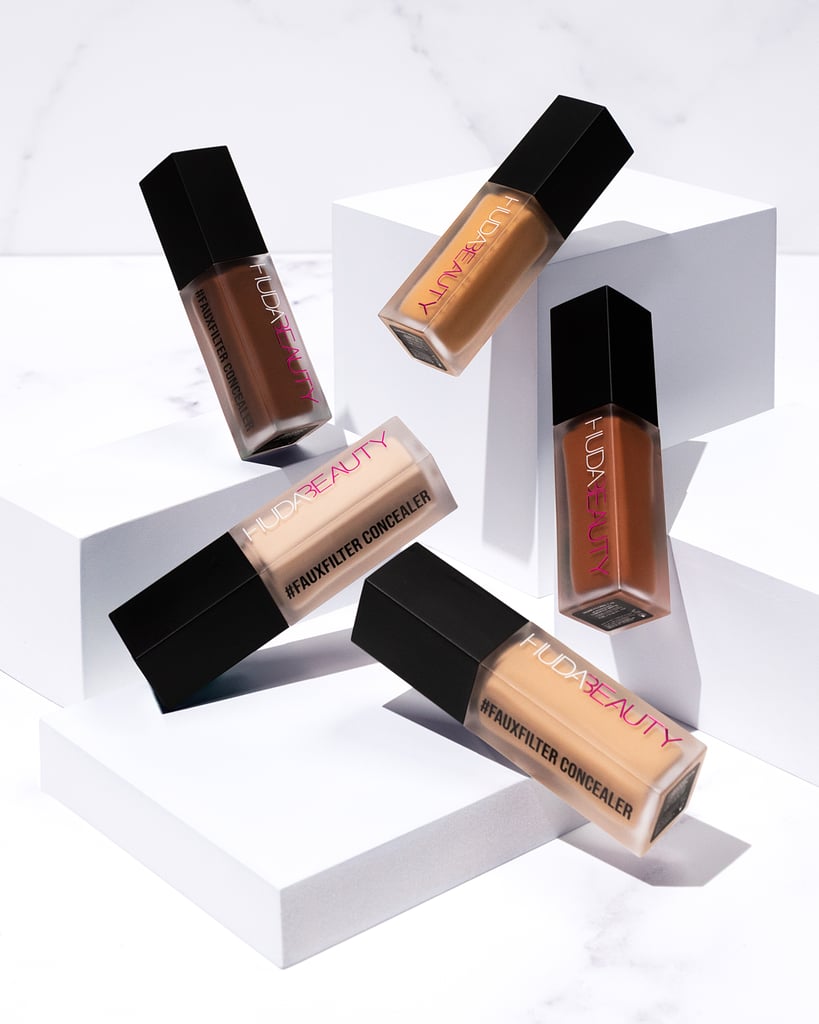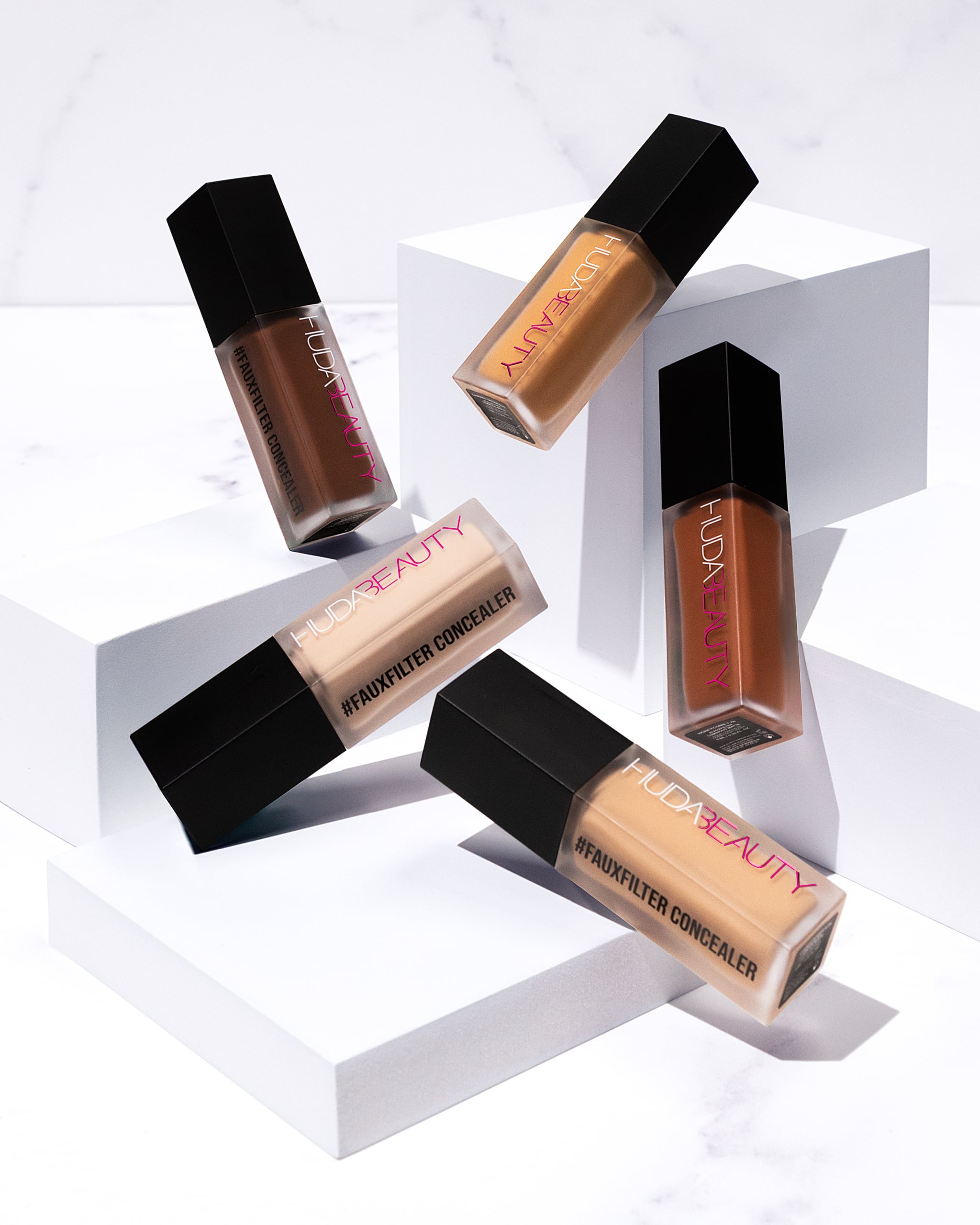 The Best Way to Apply Concealer
There are a lot of different tools for makeup application — brushes, sponges, and even weird silicone apparatuses — but Kattan prefers something else entirely for concealer.
"Everybody just goes to a brush or blender — you can actually use your finger," she says. Not only does she prefer to tap in her concealer with her fingers, but she also likes to use the same method for loose powder. Kattan says the warmth of your fingers helps get it "right into the creases" for a super-smooth look.
How to Brighten the Undereye Area With Concealer
We have some potentially shocking news: Kattan wants you to stop putting foundation under your eyes. "You don't really need to apply foundation under your eyes," she says. "You want to keep the area really, really nice, and you want to keep the makeup really thin."
Your undereye area is extremely delicate due to the skin there being much thinner than the skin on the rest of your face. Because of this — and the opportunity for foundation under the eyes to settle into fine lines and crease — Kattan prefers to stick to concealer for brightening that area.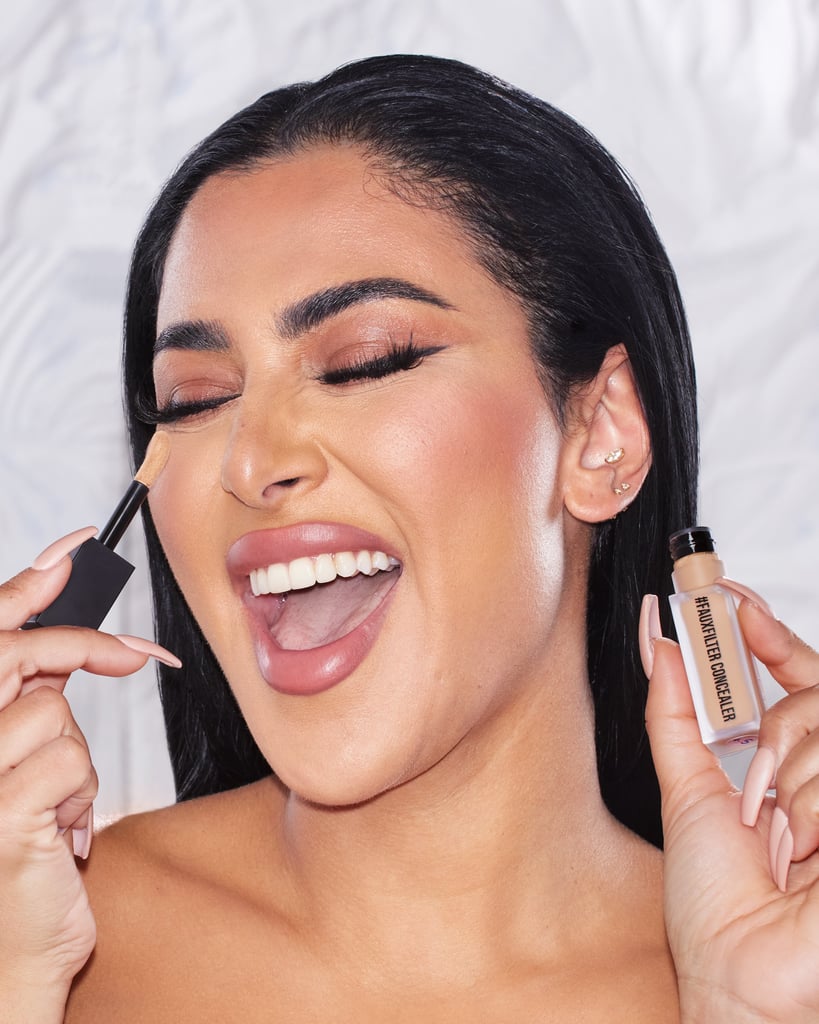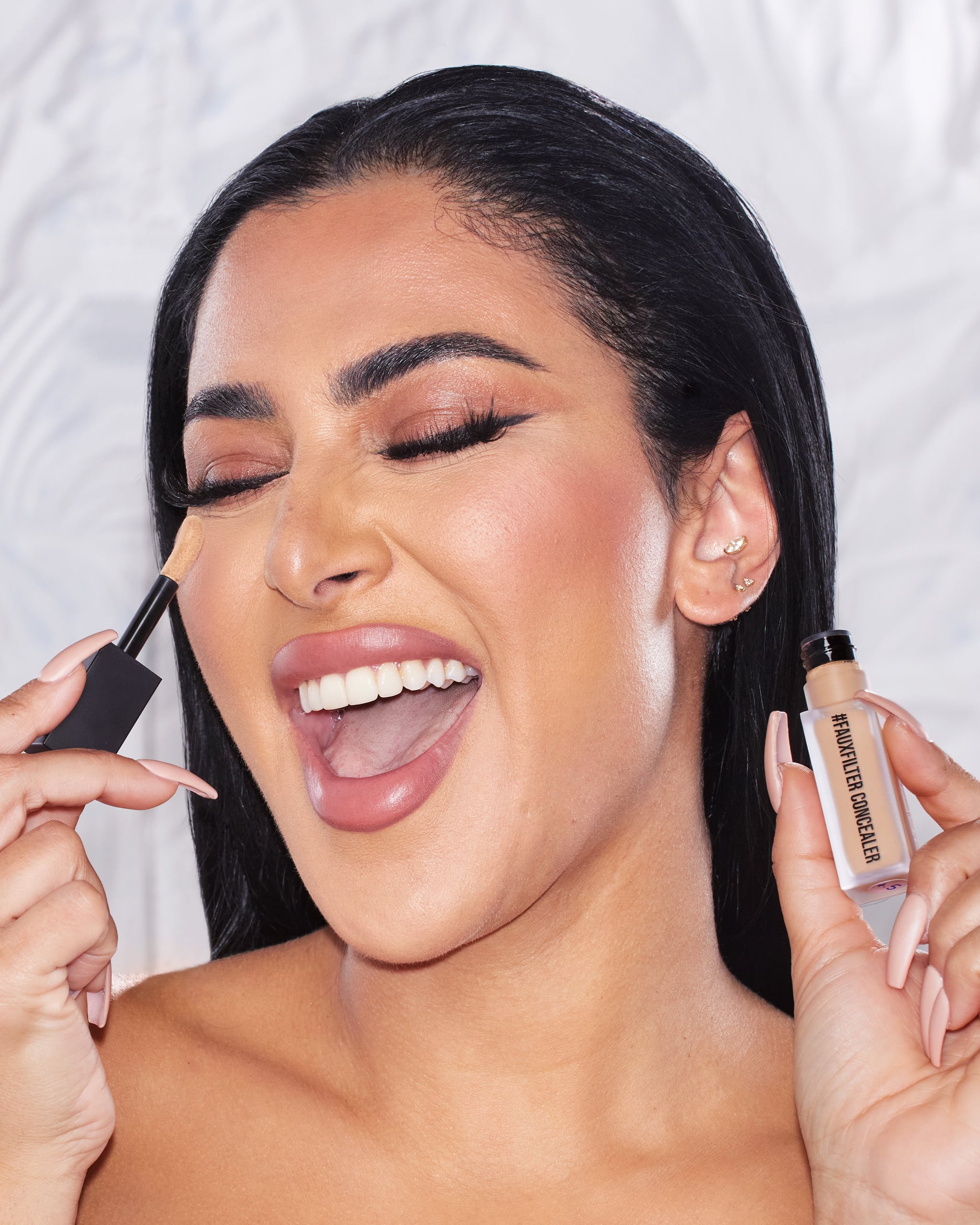 She recommends using a shade one or two shades lighter than your foundation to brighten this area by putting two upside-down triangles under the eye: one goes at the inner corner of the eye and along the nose, and the other goes at the outer corner of the eye to help lift. "The whole area is about highlighting."
How to Do a Cut Crease With Concealer
The great thing about the new #FauxFilter Luminous Matte Liquid Concealer is that it doesn't crease, making it suitable not only for under the eye but also on the eyelid. "I love mixing a little bit of our Easy Bake Loose Baking & Setting Powder ($35), a small amount, with the concealer," Kattan says. Mixing together the two products creates a paste-like consistency that works great as a corrector for under the brow or in the crease of the eye for a sharper look.
"You only need the smallest amount, and it just doesn't move, which is so nice," she says.
How to Cover Pimples With Concealer
You know that concealer and setting-powder paste we just mentioned? It's also great for covering up pimples. We've all been in a situation where a particularly angry pimple just can't be covered with regular concealer. When that happens, try using the paste.
"Sometimes your zit is a little bit funky — it's not smooth, it's not soft — so you need a little extra help," Kattan says. "The pastiness almost fills it in a little bit, creates a little bit of filler."
With these tips and tricks, you can get so much more out of a single makeup product.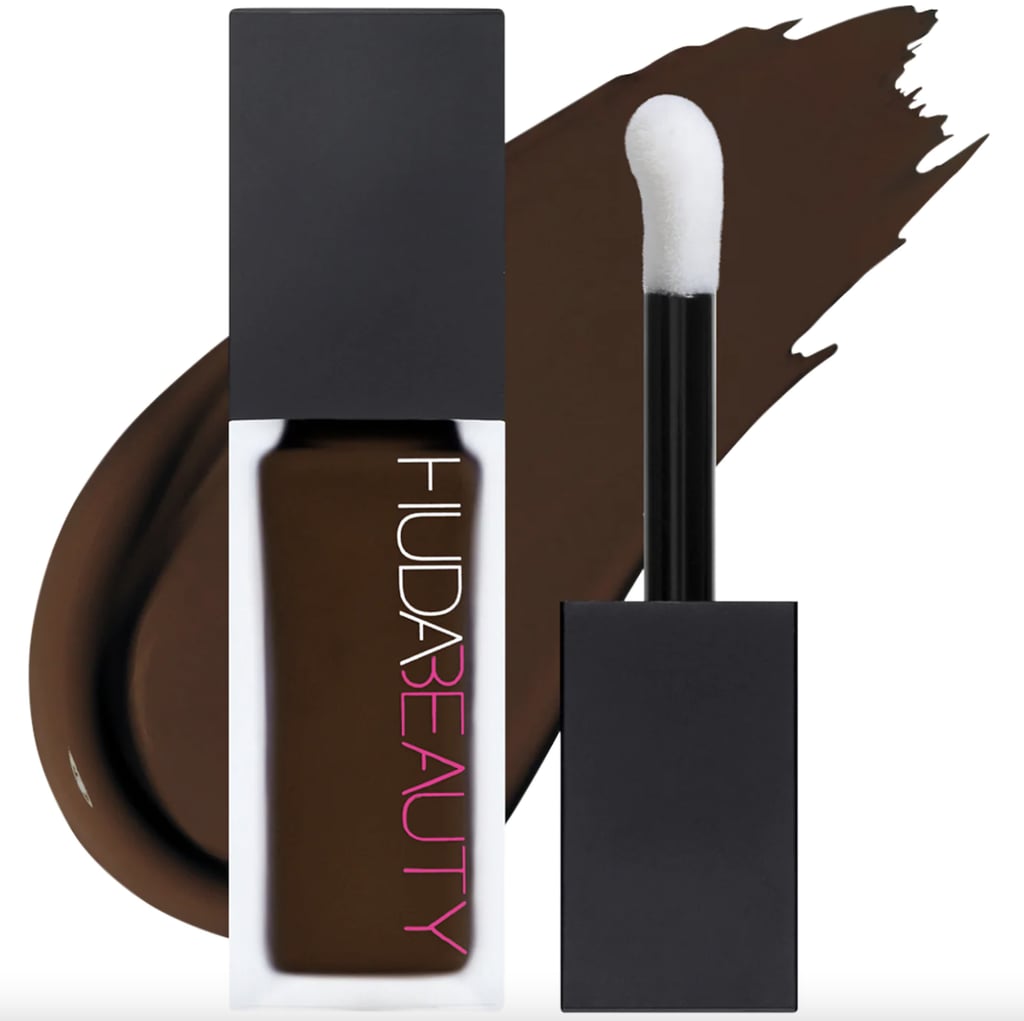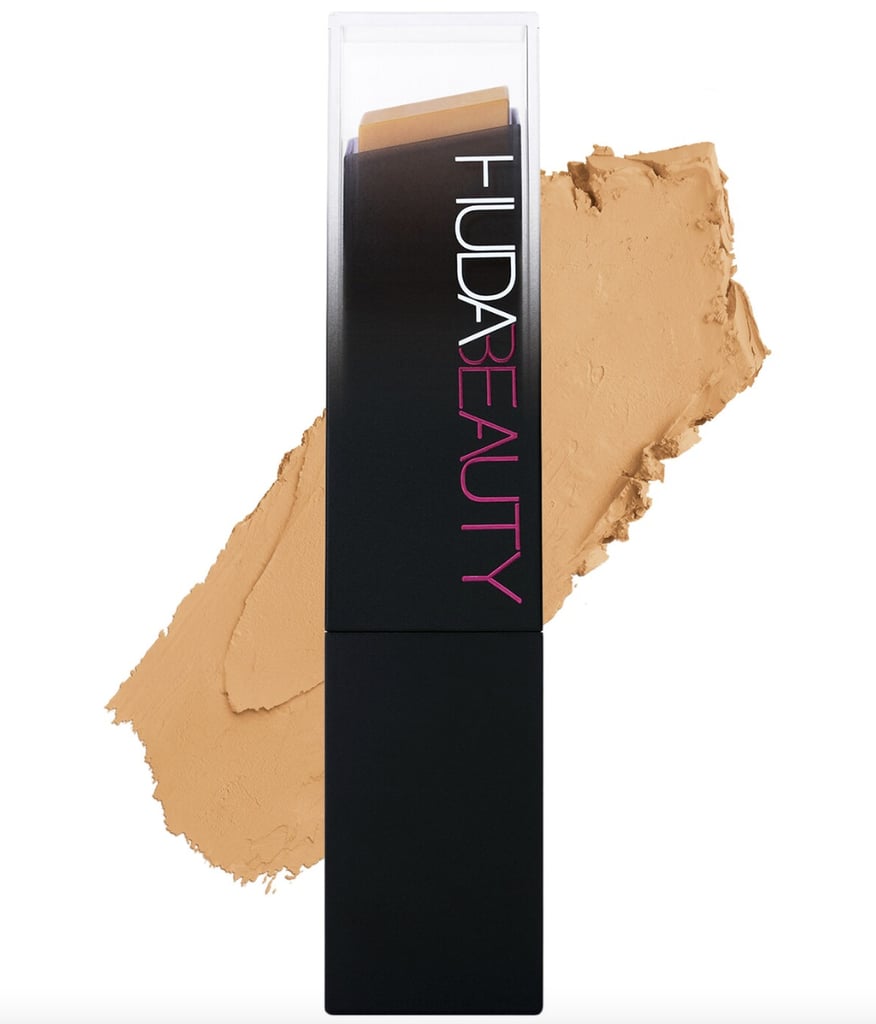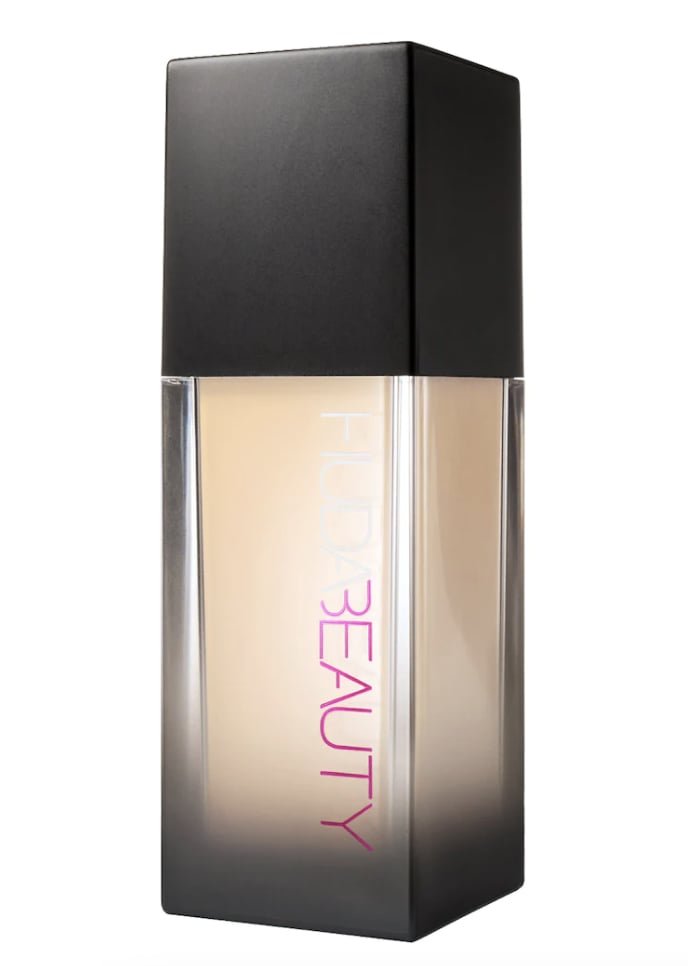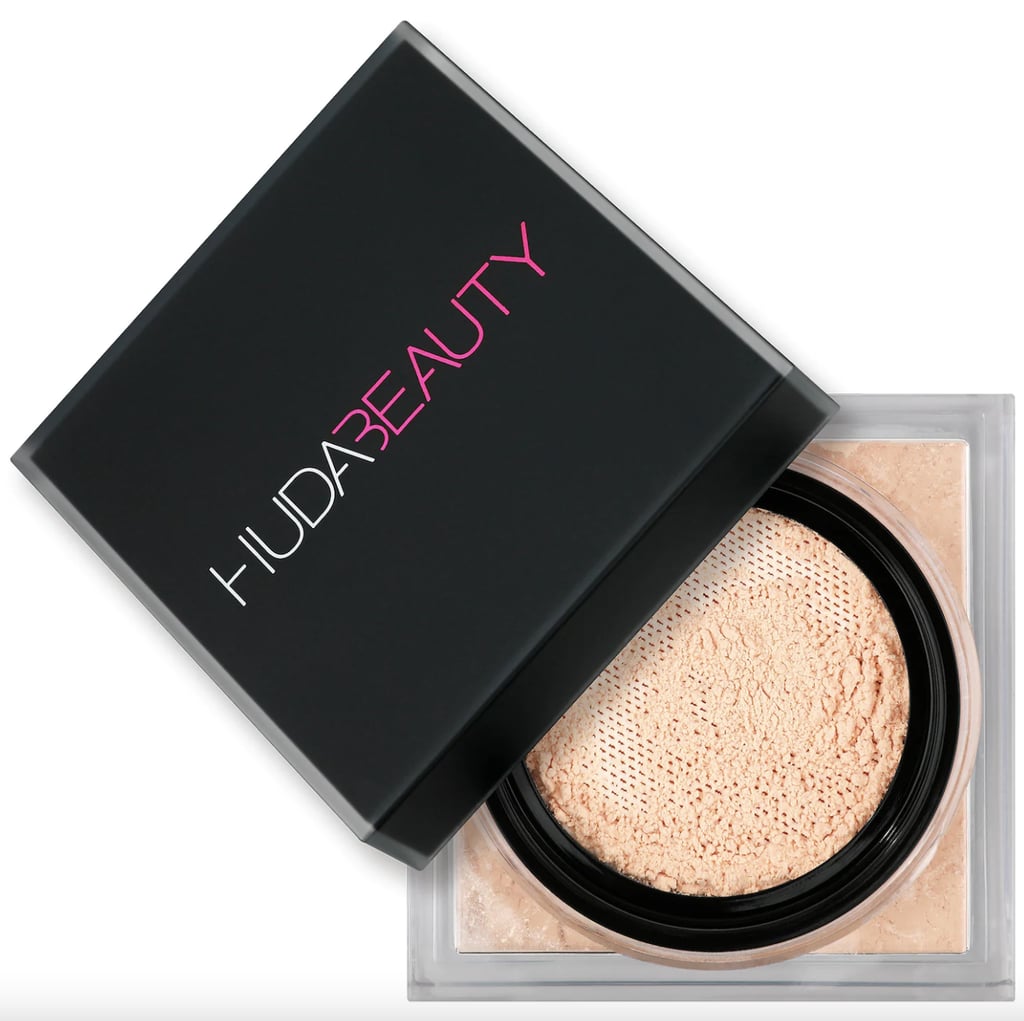 Source: Read Full Article