Lara Spencer appears to be out of action after sharing a photo of her latest injury.
The active star took to Instagram Stories with a snapshot of herself from inside her home in Connecticut – and it doesn't look good.
MORE: Amy Robach's estranged husband Andrew Shue facing double-dose of heartache as he approaches bittersweet milestones
The image showed Lara's leg in a surgical boot, suggesting she'd injured her knee or ankle.
WATCH: Lara Spencer and daughter perform very scary stunt during vacation
She didn't add any caption, leaving fans to jump to their own conclusion over what was wrong.
Lara is a former athlete, keen sportswoman and lover of fitness, but this is by far the first injury she's had.
MORE: GMA3′ T.J. Holmes' attraction to Amy Robach – according to body language expert
POPULAR NOW: Hoda Kotb bids emotional goodbye as Today co-hosts and fans react
When she was 47 years old, Lara underwent a hip replacement, something she thought was only for elderly people.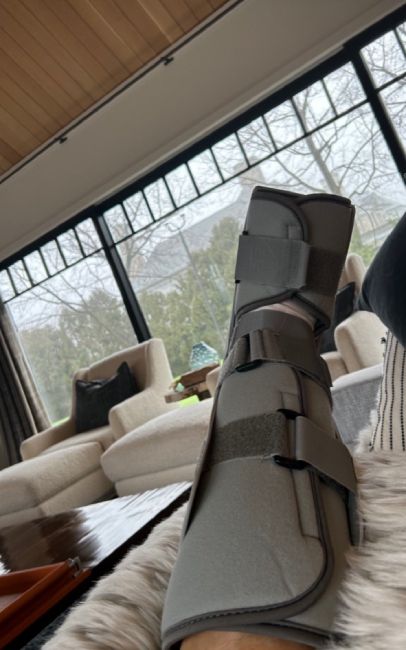 Lara shared a snapshot of her injury on Instagram
"It was so upsetting," Lara said on GMA after she was diagnosed. "I waited for a long time before I did anything about it or told anyone because it sounds like it's an old person's problem and I just couldn't believe it."
The mom-of-two sought advice after she got consistent pain in her right hip. She was also told she had hip dysplasia, making her cartilage more likely to wear down earlier in life.
POPULAR: Al Roker's Today co-stars make shock revelation about his future on the show
MORE: Today's Al Roker shares heartfelt homage to late mother with glimpse inside family home
"It was embarrassing to share and then I realized there is nothing to be embarrassed about," she told her co-hosts, Robin Roberts, George Stephanopolous and Dr. Jennifer Aston.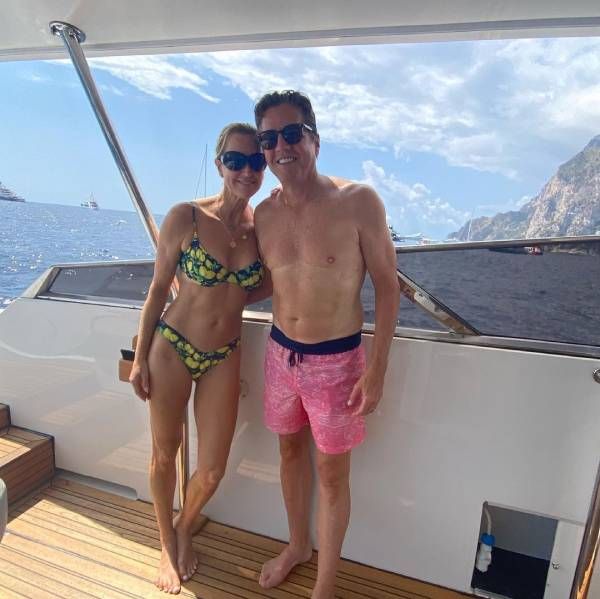 Lara exercises to stay in shape but will now be out of action due to injury
"I have a genetic predisposition for this but if you're athletic and you move, it's happening younger and younger.
"I love sports, I love being active, I love challenging myself. I was a jock growing up from the time I could walk."
Lara's surgery was successful, but she had to undergo months of rehabilitation and urged other people who had been through the same, to do the exercises and work to get back to being fighting fit.
She also told people not to ignore the signs and said: "What I wish I would have done is just taken care of this sooner and spoken up."
Source: Read Full Article