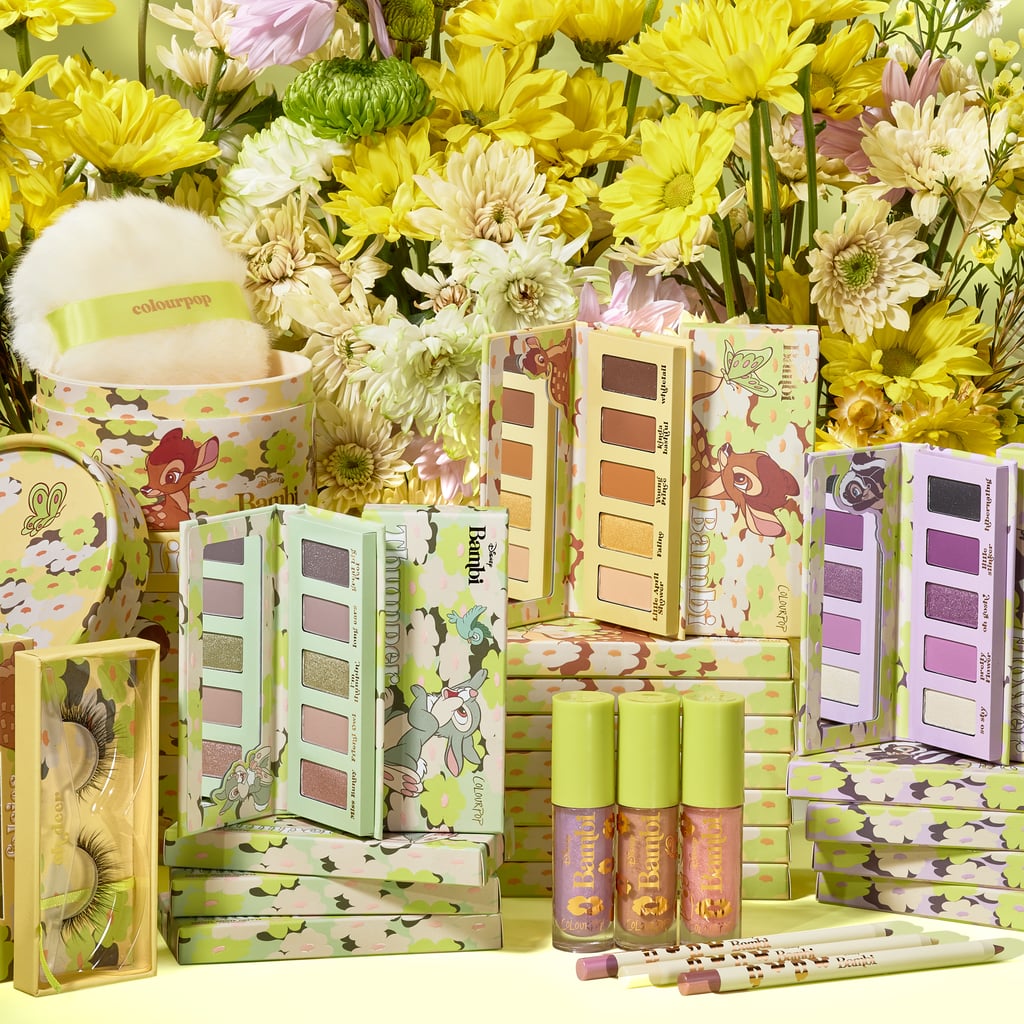 ColourPop's Newest Collaboration With Disney Lets Bambi Take Center Stage

If there's one thing we know about ColourPop, it's that they love a makeup collection inspired by a Disney classic. Last spring, in celebration of the premiere of the live-action Mulan film, the affordable beauty brand released a collection inspired by the character. Before that, they even dropped the Disney Designer Midnight Masquerade Collection inspired by several Disney princesses. Cut to 2021, and ColourPop's next round of products is taking inspiration from the cutest deer in the Disney forest, Bambi.
The ColourPop x Bambi collection features ten products: three five-color eyeshadow palettes, a lip gloss trio, a creme eye pencil trio, and one pair of lashes. Each eyeshadow palette is inspired by characters and themes from the 1942 cartoon. The Bambi palette comes with a series of warm golden neutrals while the Thumper palette inspired by the fictional rabbit sidekick features a few icy metallics and cool matte colors. There's also a Flower palette with a mixture of metallic and matte purples.
The entire Bambi collection will officially be available to purchase on Colourpop.com on Feb. 25 and at Ulta on March 14. Take a sneak peek at all the products ahead.
Source: Read Full Article