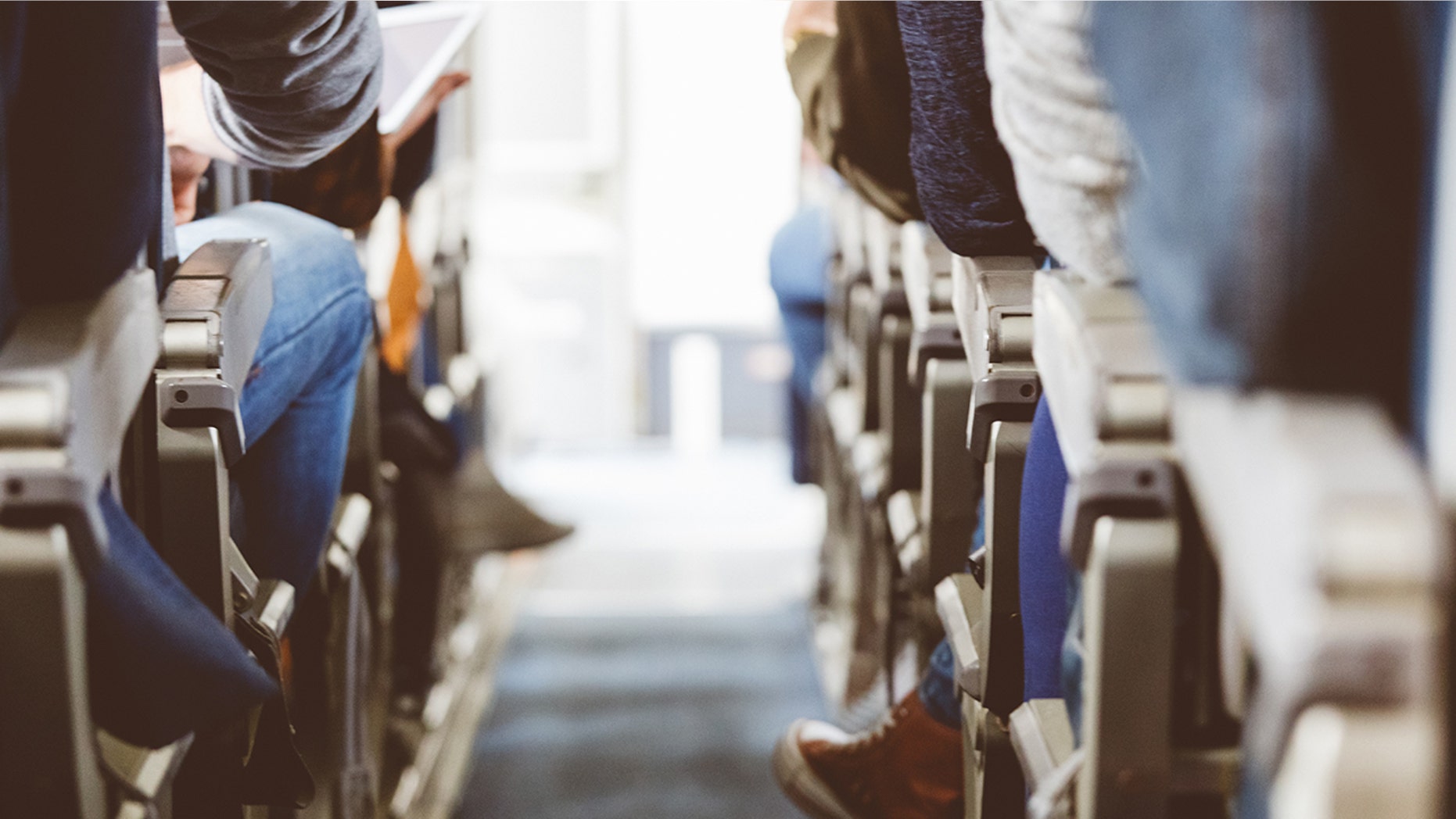 A paraplegic athlete says he was left "humiliated" after an airline forced him to urinate in a water bottle. 
(iStock)
A paraplegic athlete from Australia claims he was forced to urinate in a water bottle on a flyDubai plane because the airline didn't have a wheelchair to accommodate him.
Darren Belling was flying from Dubai to Helsinki on his way to represent his country in the World Para Ice Hockey Championships in October when the incident occurred.
Belling said he asked flight attendants about a wheelchair to use the restroom three hours into the journey but the flight attendant told him they "don't carry on-board wheelchairs" and he would have to hold it for the seven-hour journey, BBC reports.
INMATE ESCAPES JAIL, HEADS STRAIGHT TO IHOP WITH MOM
It was then that airline staff decided to bring Belling an empty water bottle as a means for him to relieve himself while seated. He claims, however, that they tried to charge him for a blanket to cover up with.
"I was just in disbelief over the level of treatment," Belling told the BBC. "It just throws up in your face that you've got a disability and some people and businesses don't have an empathetic view of it and treat you differently."
FlyDubai told the BBC they are unable to provide wheelchairs onboard. Some airlines have special narrow wheelchairs that fit down the aisle for instances like this, though often the lavatories are too small to accommodate them.
To make matters worse, Belling had further difficulty on his return trip home to Australia on an Emirates flight. When he landed, the airline informed him his wheelchair had been left behind.
FOLLOW US ON FACEBOOK FOR MORE FOX LIFESTYLE NEWS
"They told me there was no room for it in the hold so they didn't put it in," he said.
Belling said he was left "humiliated" by the experiences.
FlyDubai apologized to Belling in a statement, saying the airline is conducting a "full investigation…to understand how this happened."
Source: Read Full Article