As the coronavirus pandemic continues with little abatement, global tourism has taken a massive nosedive, especially in island nations. As Kyodo News reports, Japan's government has made clear the dramatic drop in foreign visitors by issuing new statistics that reveal anorther 99.9 percent year-over-year tourist decline.
Emphasized by a Macrobond graph, the stark numbers demonstrate the effects of border control and safety procedures. 3,800 travelers arrived in Japan in July, a 99.9 percent drop when compared to July 2019. In April, Japan received2,917 international visitors, dipping to 1,663 in May and 2,600 in June.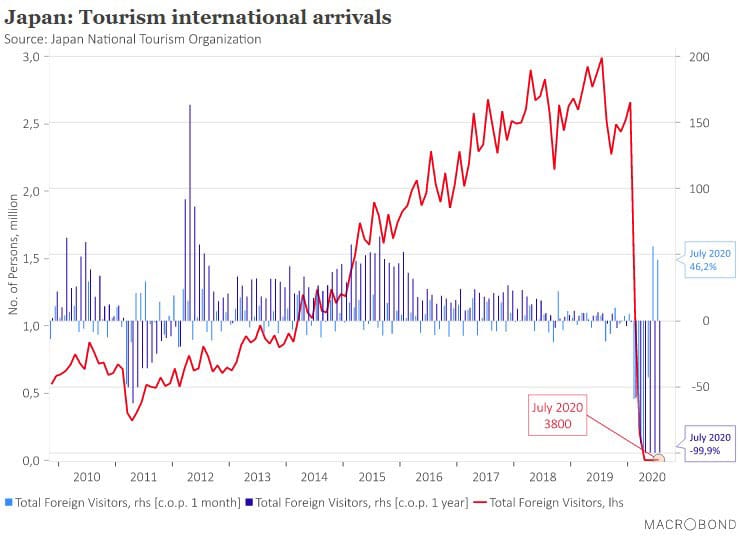 Japan's four-digit figures are still higher than many nearby nations, however. Only 800 foreign visitors crossed the shores of China in July, while 600 entered Vietnam and 300 visited South Korea and India. For comparison, the United States, which hosts over a fifth of the world's reported cases, only saw 400 visitors.
As the Japanese government discusses reopening measures with neighboring countries and plans for next year's Olympic Games, it has begun subsidizing trips for its residents to encourage domestic travel.
Source: Read Full Article