When you hear the phrase "Super Bowl Sunday," romance is not likely to be the first thing that comes to mind. However, it tends to be a rather important opportunity for a date night or even to meet your bae's friends for the first time. There's something about the simultaneously casual, laidback, and celebratory atmosphere of Super Bowl Sunday that could have a significant impact on your love life. And, as a result, you might want to take a second to see what your Super Bowl love horoscope is so you can be prepared for whatever this weekend holds.
Maybe I am biased because my first kiss was at a Super Bowl party, but I feel like whenever there's a chance for friends to get together and celebrate, there's a chance for sparks to fly with your crush, as well. Astrologer Jill Wintersteen has shared insights with Elite Daily on what is happening in the cosmos during this Super Bowl Sunday. According to her, the influence of Aquarius's energy just may open your mind to someone you would've never initially been drawn to and also give you the confidence to make a move. Here's your best Super Bowl party game plan, based on your zodiac sign.
ARIES (MARCH 21 TO APRIL 19)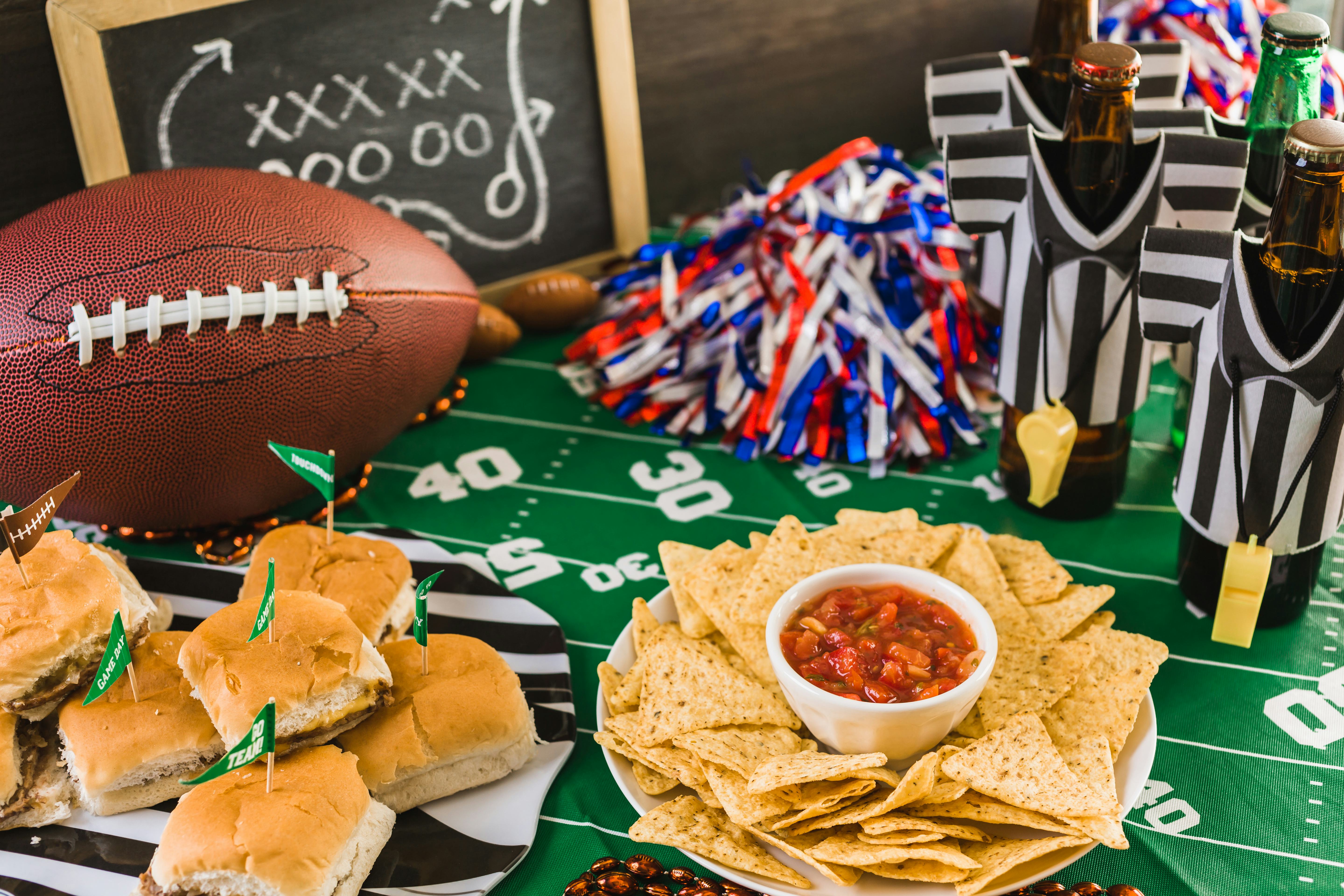 Be yourself and see who responds to your energy.
"You have a natural passion for just about everything and love it when others join in your excitement," Wintersteen says. "Enjoy the social aspect of this day and take the opportunity to spot someone in the crowd who shares your natural love for life." Super Bowl parties give Aries a great opportunity to meet their match. "You crave a partner who can match your energy," Wintersteen adds, "so the big game is the perfect place to find that person who can keep up with your enthusiastic spirit."
TAURUS (APRIL 20 TO MAY 20)
Take a risk and put yourself out there.
"The Moon lands in your sign this day, heightening your emotions and asking you to step outside of your comfort zone," explains Wintersteen. "Do something that feels unfamiliar and take a leap into the unknown." Even if you're not sure who's going to be at your coworker's Super Bowl party, you should accept that invitation. As Wintersteen says, "Attend a party you'd normally skip, approach someone new instead of shying away, and allow yourself to get lost in the moment, even if it feels scary."
GEMINI (MAY 21 TO JUNE 20)
Work your charm and see where it takes you.
"You tend to be a social butterfly and love a good party. Aquarius Season has brought out an even more social side of yourself, and your should feel into it and allow your intellectual mind to wander," Wintersteen says. "Float around the crowd enjoying every moment of this festive time. Even, show off your flirting skills and be your most likable self. You may just find that partner you crave to match your intellect and inquisitive mind." However, Wintersteen points out that you should be mindful of toning it down during important moments of the game. "No one wants to be distracted from a key touchdown," she says.
CANCER (JUNE 21 TO JULY 22)
Try to find a kindred spirit.
"Parties are not always your cup of tea," Wintersteen says. "Neither is Aquarius season, for that matter — it's all just a little too loud for your disposition, and you tend to like the comfort of home and the quiet stillness it provides." Of course, if a Cancer wants to find a partner, they'll have to engage with the world, and that might mean attending a Super Bowl shindig, even if it's not totally a Cancer's thing. "Embrace the energy of the day and the opportunity to mingle as you step into a few gatherings," Wintersteen advises. "You just may find someone who wants to make a quick exit with you."
LEO (JULY 23 TO AUG. 22)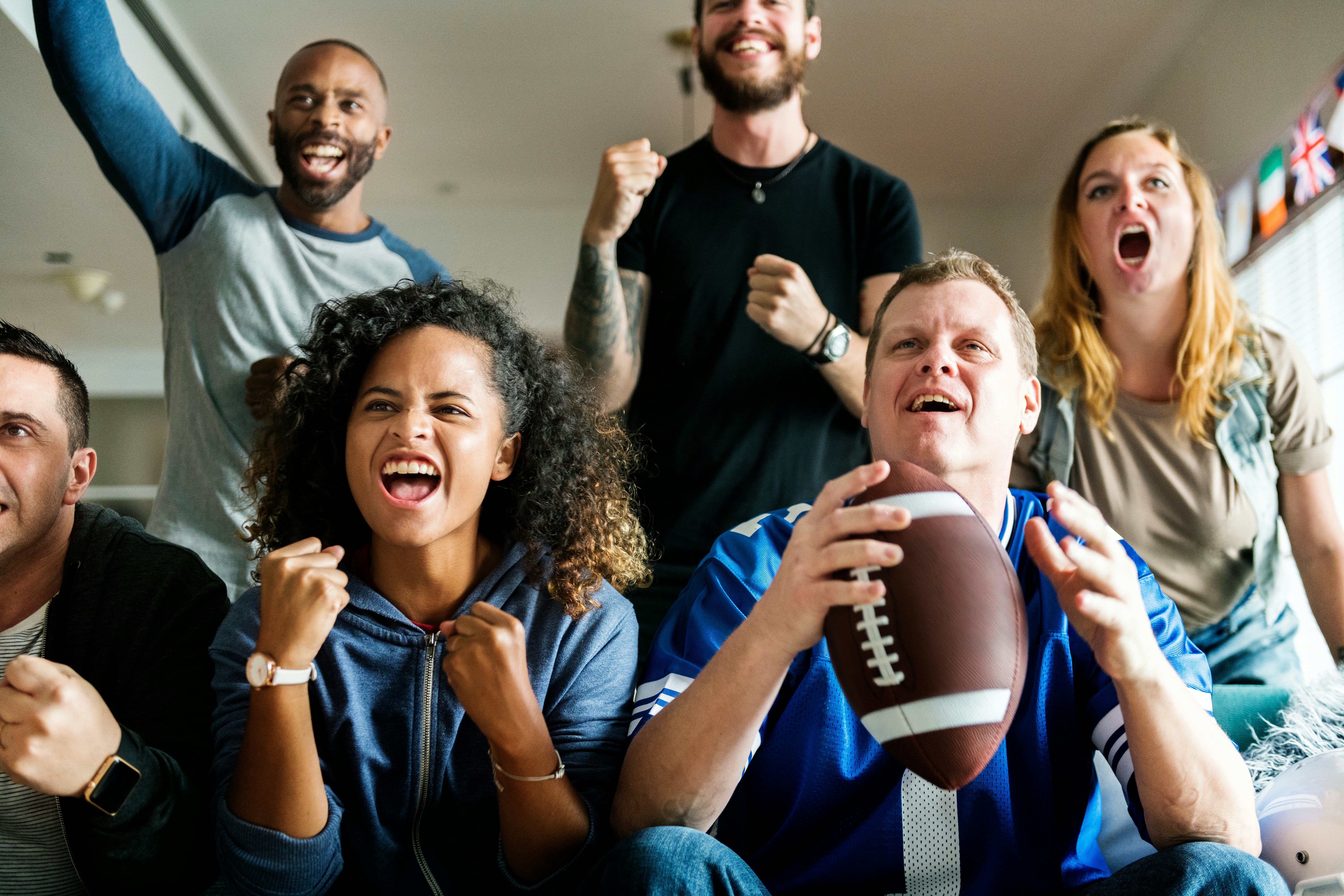 Host your own party and be sure to invite your crush.
"You are the astrological hostess with the mostess," Wintersteen says. "Take the opportunity to show off your skills and throw a party for your friends and acquaintances." Not only will hosting allow a Leo to be the center of attention — it also allows them to have control over the guest list. "It's also a great excuse to invite a crush over without having the pressure of a formal date," Wintersteen points out. "They'll be able to see you shining your brightest as you entertain everyone around you."
VIRGO (AUG. 23 TO SEPT. 22)
Let your hair down and see who notices.
"This is a great day for you to have some fun," says Wintersteen. "You tend to get caught up in your work, your schedules, and your daily routine. Take a break from charging ahead and find a gathering where you feel comfortable letting loose a bit." The overabundance of Aquarius energy on Super Bowl Sunday tends to irk a Virgo, but that doesn't mean a Virgo can't enjoy themselves, too. "Remember, you're the goddess of the zodiac, and everyone loves to see a goddess enjoying themselves," Wintersteen adds. "Your pleasure in the moment will attract someone who will admire all of your sides."
LIBRA (SEPT. 23 TO OCT. 22)
Allow yourself to open up to someone new.
"You are always on the lookout for that perfect partner who can complement your peaceful nature," Wintersteen points out. "You are a social butterfly and love to chat it up with everyone in the room." During Super Bowl, a Libra might find themselves feeling extra dreamy, as Venus, Libra's ruling planet, is in Pisces, right next to Neptune. As Wintersteen suggests, "Share your visions with someone special and see if they will help you make them a reality."
SCORPIO (OCT. 23 TO NOV. 21)
Lean into your superstitions and find someone who shares them.
"You love anything that includes a bit of magic, and the Super Bowl fits the bill in an odd way. It's full of superstitions, prayers to higher powers, and strokes of luck," Wintersteen says. It doesn't matter whether a Scorpio is a sports fan or not, as Scorpios tend to like just about anything that allows for obsession. "Even if you don't like football, you may find yourself swept up in the moment and truly engaged in the event," Wintersteen adds. "Just remember to turn your laser focus away from the screen to find someone who believes in magic just as much as you."
SAGITTARIUS (NOV. 22 TO DEC. 21)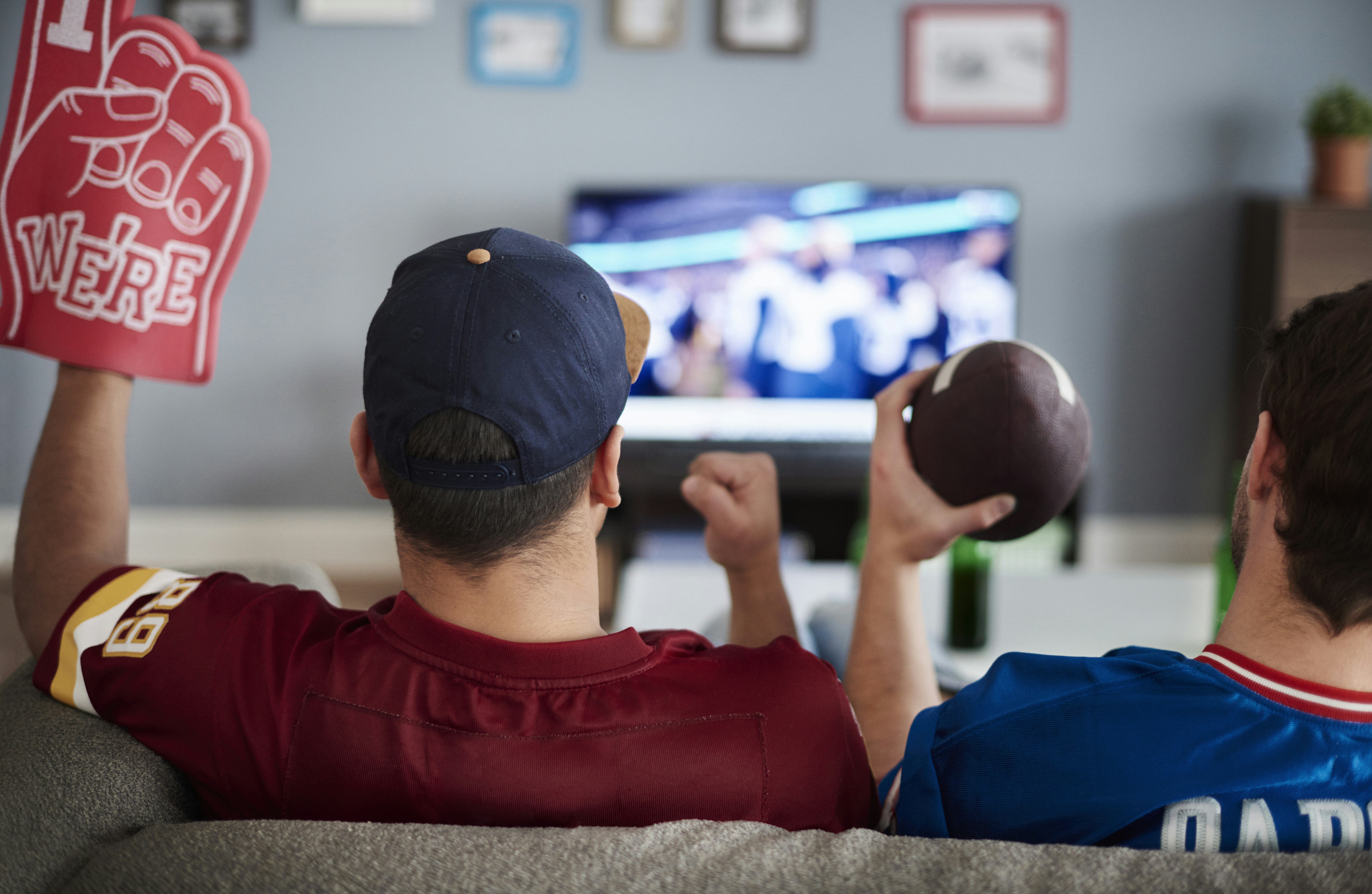 Embrace your desire to be the life of the party.
"You love to party and tend to be the life of any party," says Wintersteen. "Have a blast today and feel into your most extroverted self." As Mars lands in Sagittarius on Super Bowl Sunday, the planet is likely to bring extra passion to a Sag's already fiery disposition. "Feel into these vibrations to remember what you love about life, and then share that love with others," Wintersteen suggest. "Find people who share your natural enthusiasm, and you may just find that special someone in the mix."
CAPRICORN (DEC. 22 TO JAN. 19)
Don't be afraid to get into the game.
"You have a natural love of anything that requires focus and determination including sports of all types. Although most people would never expect you to be an avid sports fan, you tend to be the one yelling the loudest in the room," Wintersteen points out. And that's not a bad thing — the right person will likely be attracted to a Capricorn's intensity. "Use this event to blow off some stem," says Wintersteen. "You've had quite an intense start to the year with Pluto, Saturn, and Jupiter all in your sign. Take a moment to relax and enjoy some of the fruits of your labor. Show your true colors, and attract a partner who can understand your intensity for all things in life."
AQUARIUS (JAN. 20 TO FEB. 18)
Be your most authentic, unapologetic self.
"We are currently in Aquarius season, which brings out your natural tendency to gather with others and even lead them," Wintersteen says. "Be your most authentic self this day and speak your truth, even if it's not the popular opinion in the room." It's an Aquarian's time to shine, so this sign should feel free to voice their opinions without worry of being judged. "There will always be someone in the crowd who agrees with you," Wintersteen points out, "and that person may just be the perfect match to your colorful personality."
PISCES (FEB. 19 TO MARCH 20)
Be gentle with yourself.
"The Super Bowl generally isn't something that makes your calendar. You tend to be more interested in the spiritual realm versus the physical," says Wintersteen. Even if Super Bowl Sunday isn't a Pisces' thing, a party does give a Pisces the opportunity to get out of their head and exchange energy with others. "Make sure to protect yourself from the vibrant energy of the day but also find ways to enjoy it," suggests Withersteen. "Look for the other person in the room who may be feeling overwhelmed."
Super Bowl Sunday is bound to have some sort of energy in the air for you to use to your sign's advantage. Whether you stay in, or go out, I hope that it's a great time all around.
This article was originally published on
Source: Read Full Article