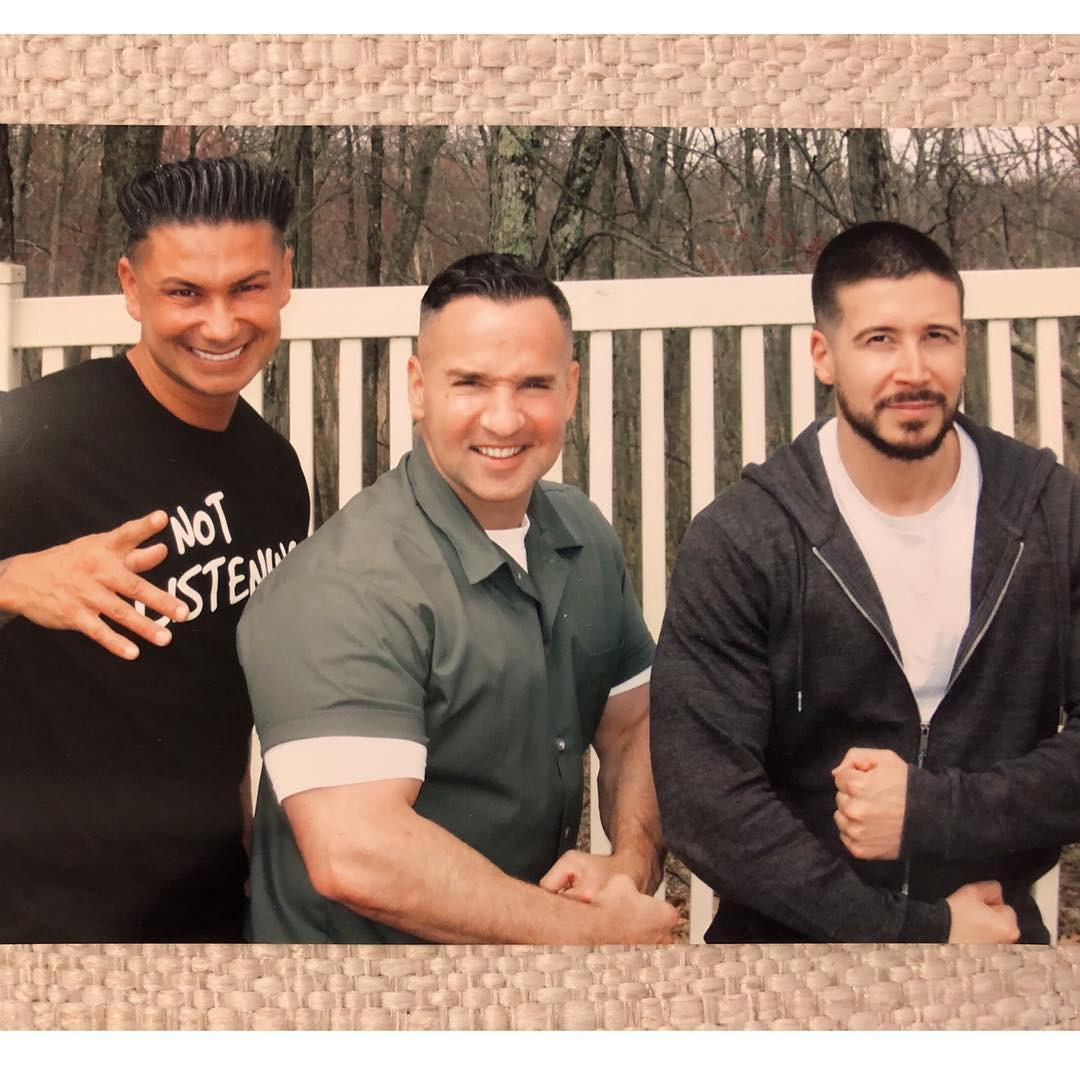 Instagram
Mike Sorrentino's prison situation is finally over.
The Jersey Shore star is a free man again after serving an eight-month sentence for tax evasion, more than ready to resume his life where it left off—as a newlywed who was trying to make the most of his two months of married life before he had to turn himself in on Jan. 15.
"The comeback is always greater than the setback," he told his followers live on Instagram during his ride to the Federal Correctional Institution in Otisville, N.Y.
Pauly D, one of the loyal pals who visited Mike while he was away, shared in July on Watch What Happens Live, "He's happy, positive…He's just so happy to get it over with and he just wants to come out."
Surely the world will be hearing firsthand all about his jumpsuited journey very soon, and we're guessing social media and TV will be involved.
Many famous faces have been locked up at some point, be it for 8 hours or 8 years, so The Situation can rest assured that he hasn't blazed some new trail of notoriety. He also is aware that a stint behind bars doesn't sound a death knell for his career any more than obsessively working out and doing laundry on MTV did.
But he does, of course, want to start off his post-prison life on the right foot—and stay on the right foot, especially since he's still on supervised release for the next two years. So, while therea are surely plenty of people he wants to see, places he wants to go and pasta he wants to eat, Sorrentino should be toeing that behavioral line, just as the celebs who've successfully stayed out of trouble after learning their lesson have needed to do.
And here's what they have done after savoring that first taste of freedom: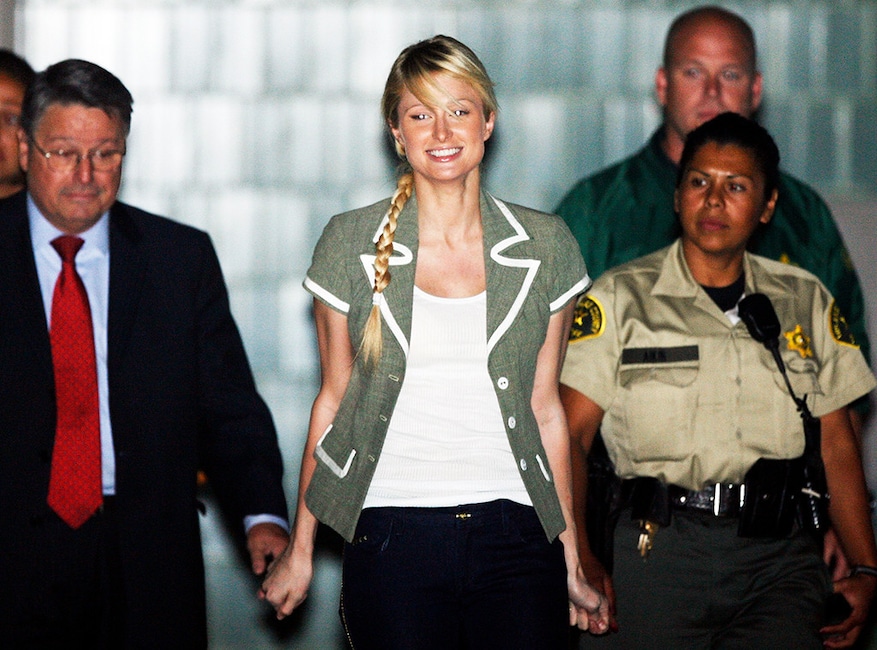 AP Photo/Kevork Djansezian
Paris Hilton
Perhaps the '00s really ended when the Simple Life star went to jail in 2007 for what ultimately was 23 fraught days for violating her probation from a DUI charge.
"Now that I've been here and I've been seeing life through different eyes—just getting letters from all around the world—I have a lot of compassion for things that are going on around me that are so much more important than things I ever thought about," Hilton told E!'s Ryan Seacrest from jail at the time.
Sara Jaye Weiss/Shutterstock
She continued, "I feel like I can't wait to start a new chapter of my life. It feels really great even though I really don't like it here. In a way I'm really glad this happened because it changed my life forever."
Countless paparazzi chronicled the moment when her mom and dad picked her up from Century Regional Detention Facility in Lynwood, Calif., and took her straight to their Beverly Hills home, where she was looking forward to a hot shower, a good meal, seeing her pets and getting some quality sleep. Life's simple pleasures, if you will.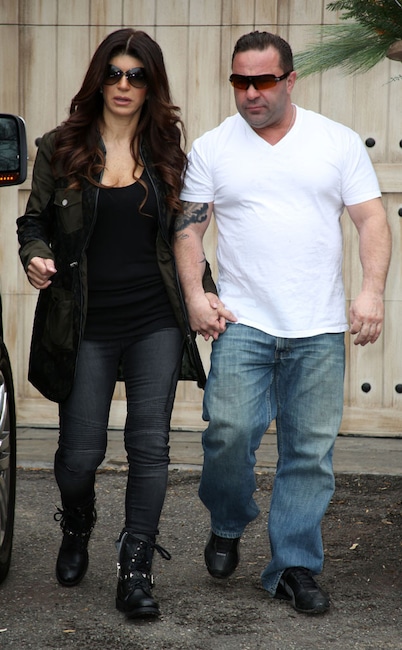 AKM-GSI
Teresa Giudice
Of course the Real Housewives of New Jersey star was thrilled to be released from federal prison in December 2015 in time for Christmas, her attorney driving her straight home to her family after almost a year away for bankruptcy fraud.
"All the girls, they've been attached to me since I've been home," Teresa told E! News. "[Youngest daughter] Audriana, my baby, gives me kisses every second. It's like the best feeling."
They spent Christmas with Teresa's brother, Joe Gorga, and his wife Melissa Gorga, and Teresa's first public appearance was at the opening of her sister-in-law's clothing store.
Article continues below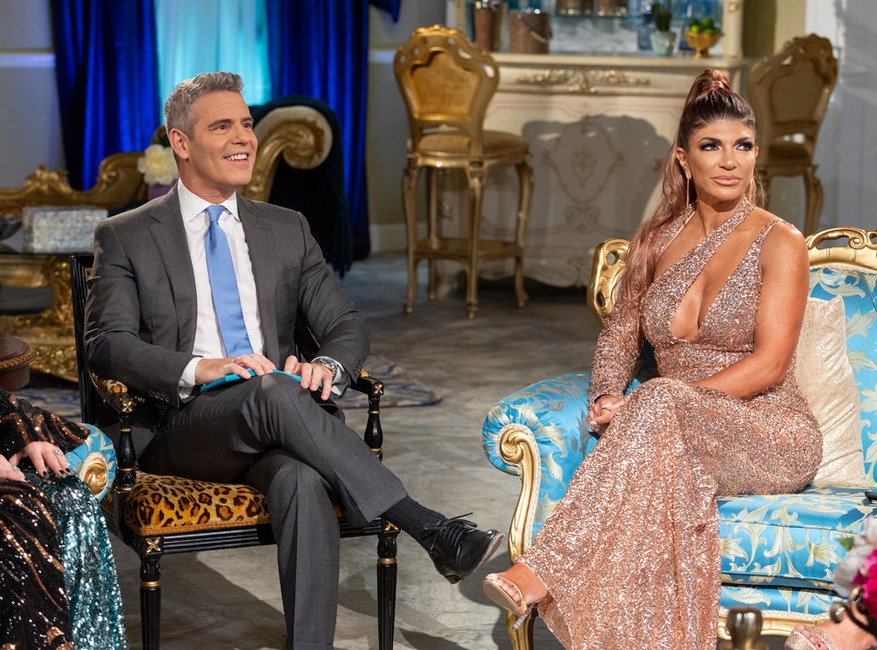 Bravo
"Thank God we have those three months together," Teresa also said. "I feel bad for my daughters just having to go through this again. That's what breaks my heart."
Indeed, she had to see husband Joe Giudice off to prison the following March, the judge having allowed the parents of four to serve their time one at a time. He's since been turned over to ICE and is appealing an order to deport him to Italy.
Instagram
Abby Lee Miller
The Dance Moms star was quite productive behind bars, earning a personal finance class diploma during eight months served for concealing bankruptcy assets and failing to report an international monetary transaction, followed by what was to be two months in a halfway house.
But less than a month after her release from FCI Victorville in March 2018, Miller underwent emergency spinal surgery and doctors found a tumor that turned out to be Burkitt lymphona.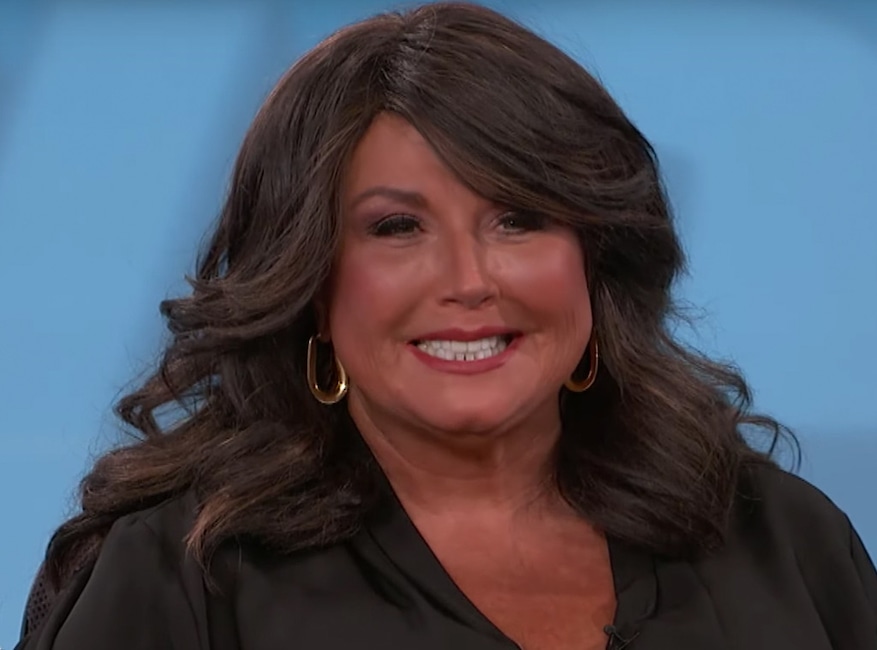 YouTube
It's been a whirlwind of treatment, recovery and literally trying to get back on her feet ever since. Though it would be months before she could walk, Miller was able to return to the Abby Lee Dance Company, where Dance Moms is filmed, that November, and she told People in May 2019 that she was cancer-free. "I'm more than grateful. I'm thankful," Miller said.
In September, she took her first public steps since her back surgery on an episode of The Doctors.
Article continues below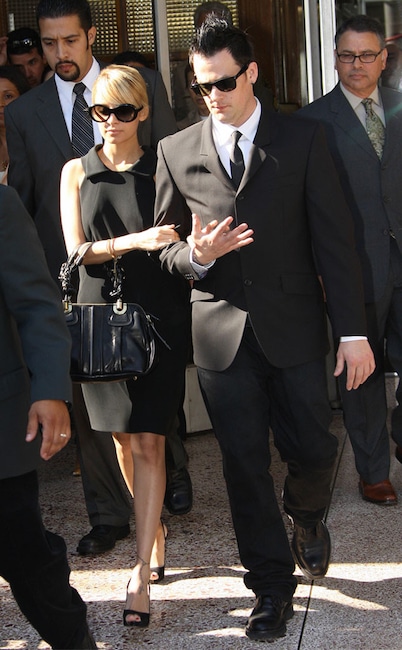 ROBYN BECK/AFP/Getty Images
Nicole Richie
The former Simple Life star is unrecognizable these days from the party girl who was arrested in 2006 for driving the wrong way down an L.A. freeway while under the influence.
In fact, by the time she reported to jail the following August for what turned out to be an 82-minute stay, she had already transformed.
"I couldn't be happier," the pregnant star told OK! beforehand. "I will be really happy once I have done my jail time. I can start fresh. I don't consider it one of the worst.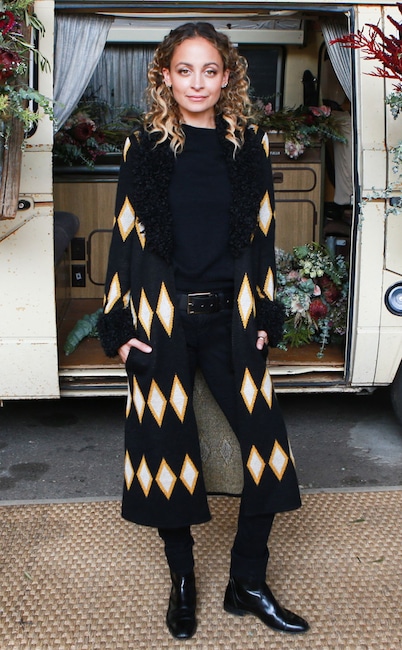 Sansho Scott/BFA/REX/Shutterstoc
Nicole Richie
"I think this was a blessing in disguise. This year has been full of lessons learned and soul searching and realizing I'm an adult. It's time to take responsibility and not take the easy way out."
After jail, she was happily busy getting ready for baby. Now a mother of two and married to Joel Madden since 2010, Richie presides over a lifestyle brand, House of Harlow 1960, has written two novels, and otherwise has been leading—not exactly a simple, or even quiet—but a blissfully un-scandalous life.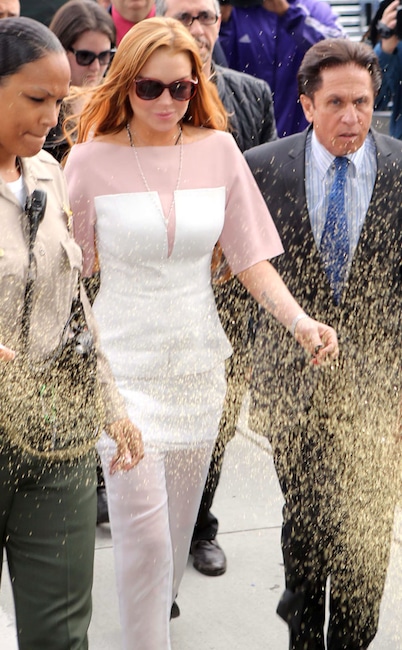 Deano / Splash News
Lindsay Lohan
It felt as if the Mean Girls star did a lot of jail in her day. But while over the course of 20 court appearances four judges sentenced her six times to a total of 120 days between January 2007 and March 2012, the amount of time she actually spent locked up amounted to less than two weeks, not including 35 days under house arrest.
"I know it's hard when people are following you all over the place, but that's the life you chose," a judge reminded Lohan as her DUI probation formally ended in 2012, advising her to "live your life in a more mature way, stop the nightclubbing and focus on your work."
Article continues below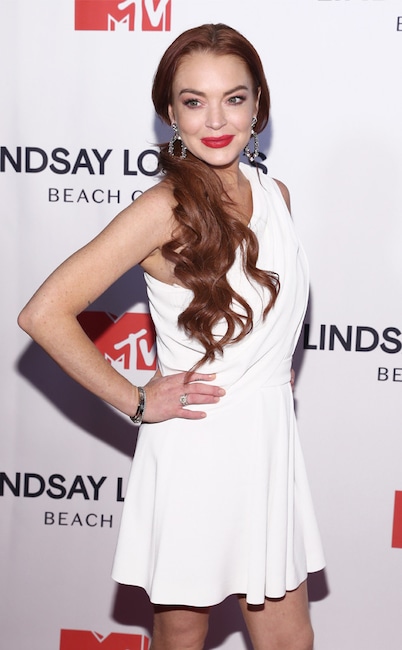 Cindy Ord/Getty Images for MTV
She remained on informal probation, however, over a 2011 necklace theft and was arrested two more times in 2012, neither leading to the pressing of charges.
Lohan did try to focus on work. Unfortunately, work would never go back to what it used to be, pre-2007. In June 2019, she reportedly walked away from doing a second season of Lohan Beach Club for MTV because her life living abroad was finally drama-free (relatively speaking) and she wanted to keep it that way.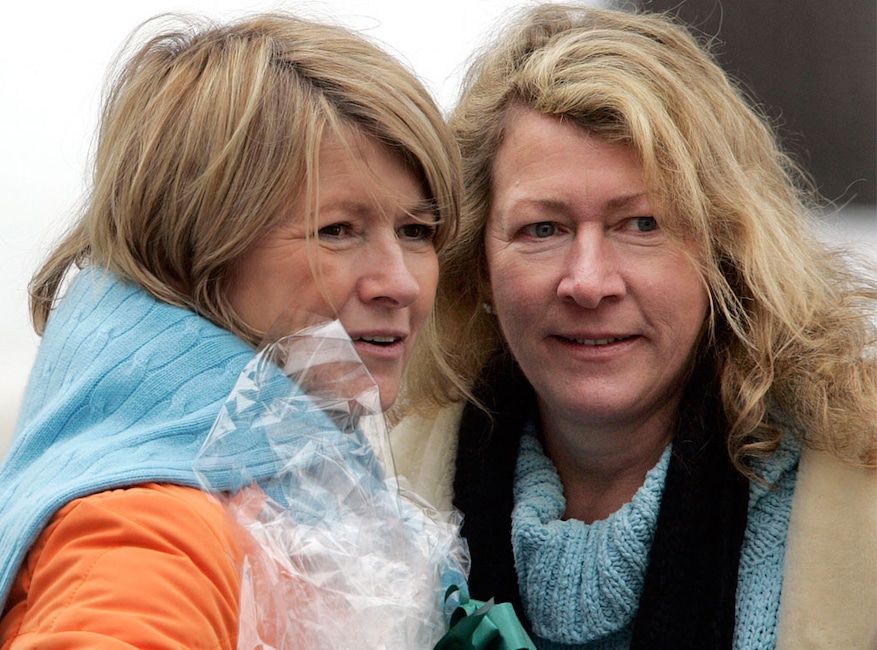 Stephen Chernin/Getty Images
Martha Stewart
"House Arrest Living With Martha Stewart" sounds almost aspirational. But surely home never looked so good for the domestic goddess than when she was released from the minimum security Federal Prison Camp in Alderson, Va., in March 2005 after a five-month sentence for lying to federal investigators about a stock sale.
Considering how productive she was in prison—teaching yoga, making crab apple jam, etc.—surely her six months under home confinement were brimming with activity.
Stewart estimated her brand lost about $1 billion thanks to the ordeal, but she didn't let it keep her down for long. Or at all, it seems.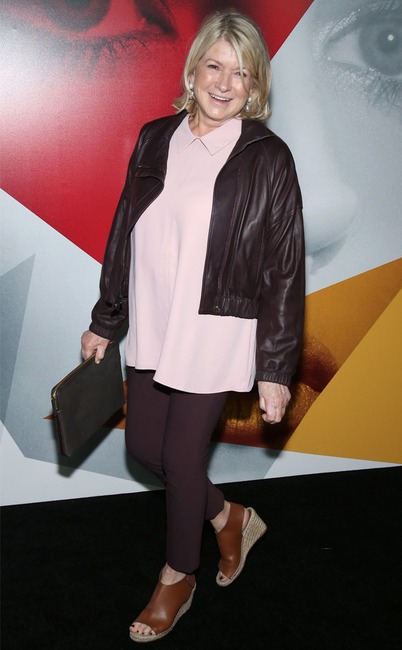 Paul Zimmerman/Variety/REX/Shutterstock
"Our partners never left us, and our beloved consumers never left us," she told Oprah Winfrey in 2010. "They are the readers of the magazine, the users of our recipes, the wonderful people who buy our products, who look for the good in the brand. And the brand is strong."
She added, "I am so grateful that I survived as well as I did. That my company survived," she says. "That the rebuilding process that had to take place, not only for me but for all my devoted employees and colleagues, has all taken place and we are recovered."
Article continues below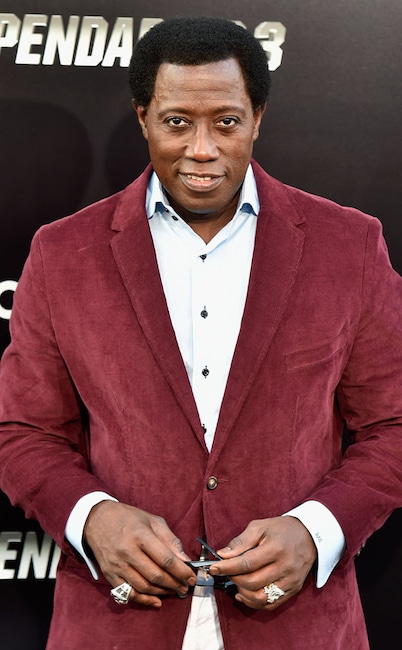 Frazer Harrison/Getty Images
Wesley Snipes
The Blade star spent two years and four months of a three-year sentence for tax evasion in the minimum-security wing of a Pennsylvania prison before spending the rest under home confinement.
As soon as he was able, the father of five took off to shoot the aging action hero extravaganza The Expendables 3, which came out in August 2014, and was looking forward to "more action, more drama" only in front of the camera.
"Thank god we got another shot at it," Snipes told the U.K.'s Magic Radio at the time. About his legal foibles, he said, "You got to take it in stride, you know. These things are a part of life. And life in and of itself is an experience, so you got to be able to laugh at it."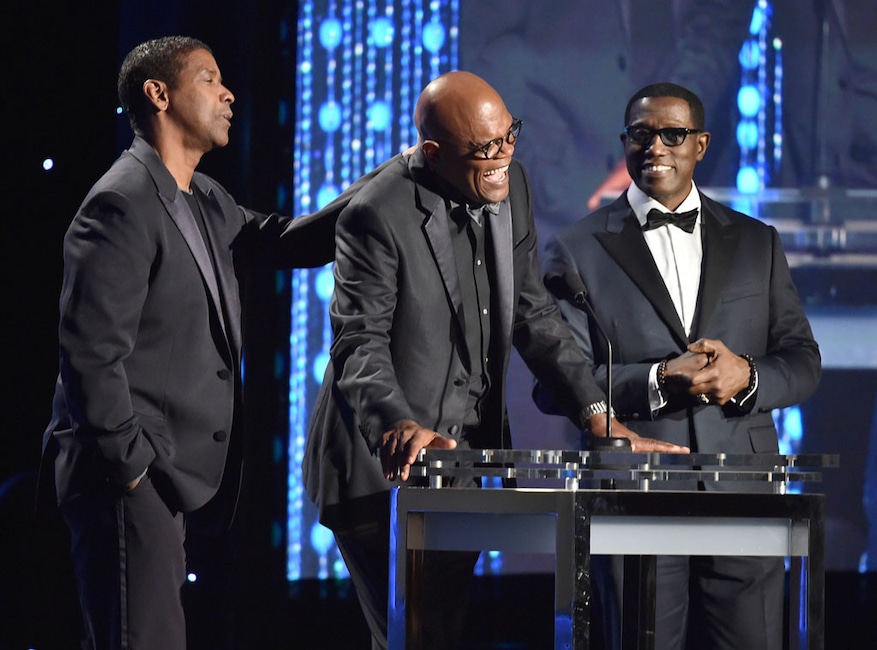 Kevin Winter/Getty Images
Asked if he'd changed as a person, he replied, "I hope so! I hope so. You know…hopefully you improve with time. Hopefully you gain a little bit more wisdom. You become more economical with your life, with your energy. And again, hopefully, you start to have a little bit more fun, and enjoy these wonderful opportunities that come your way."
You should never forget "how many wins you have," Snipes added, "how many good experiences you have, how many times in your life things went right. We often overlook that."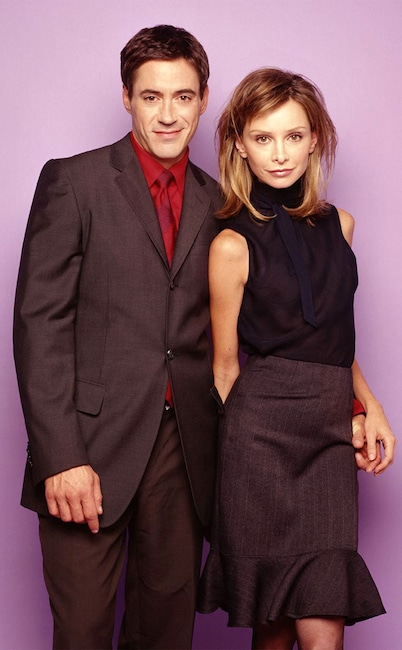 FOX
Robert Downey Jr.
It wasn't the first time the Oscar-nominated actor had been locked up (he shot both U.S. Marshals and In Dreams while on furlough from a 180-day county jail sentence in 1998), but the year he spent, from August 1999 until August 2000, at the California Substance Abuse Treatment Facility and State Prison, Corcoran—or SATF at Corcoran II—for violating his probation in a 1996 drug and weapon case was his roughest stretch.
After leaving Corcoran he joined the cast of Ally McBeal, but after two arrests—the first a few days after Thanksgiving in 2000 for drug possession and again in April 2001—he was fired and Ally didn't get her proposal. He was lucky to be sentenced to only probation and rehab.
Article continues below
Marvel Studios
Downey's first movie after coming back-back was The Singing Detective, followed by Gothika, and then he was supposed to shoot a Woody Allen movie but the film's producers ultimately wouldn't meet the insurance company's price to cover the star.
"The Woody Allen thing was because they are such notoriously cheap speed skaters," Downey, still doing out-patient treatment at the time, told The New York Times in 2003. "But it's really all my fault if I want to think about it for half an hour."
The rest, of course, is Marvel history, though Iron Man is a movie he had to audition for and studio execs were understandably wary of bringing him on. But some calculated risks work out in spades.
Then California Gov. Jerry Brown officially and unconditionally pardoned Downey in 2015, his office stating that the actor had "lived an honest and upright life, exhibited good moral character, and conducted himself as a law-abiding citizen" since committing his crimes. By then he was also the highest-paid actor in the world, three years running.
He also remains, 18 years running, the most beloved former inmate of the California penal system.
A Marvel Universe franchise may not be in the cards for The Situation, but a source tells E! News "he's excited to get back to his life and start working."
Source: Read Full Article