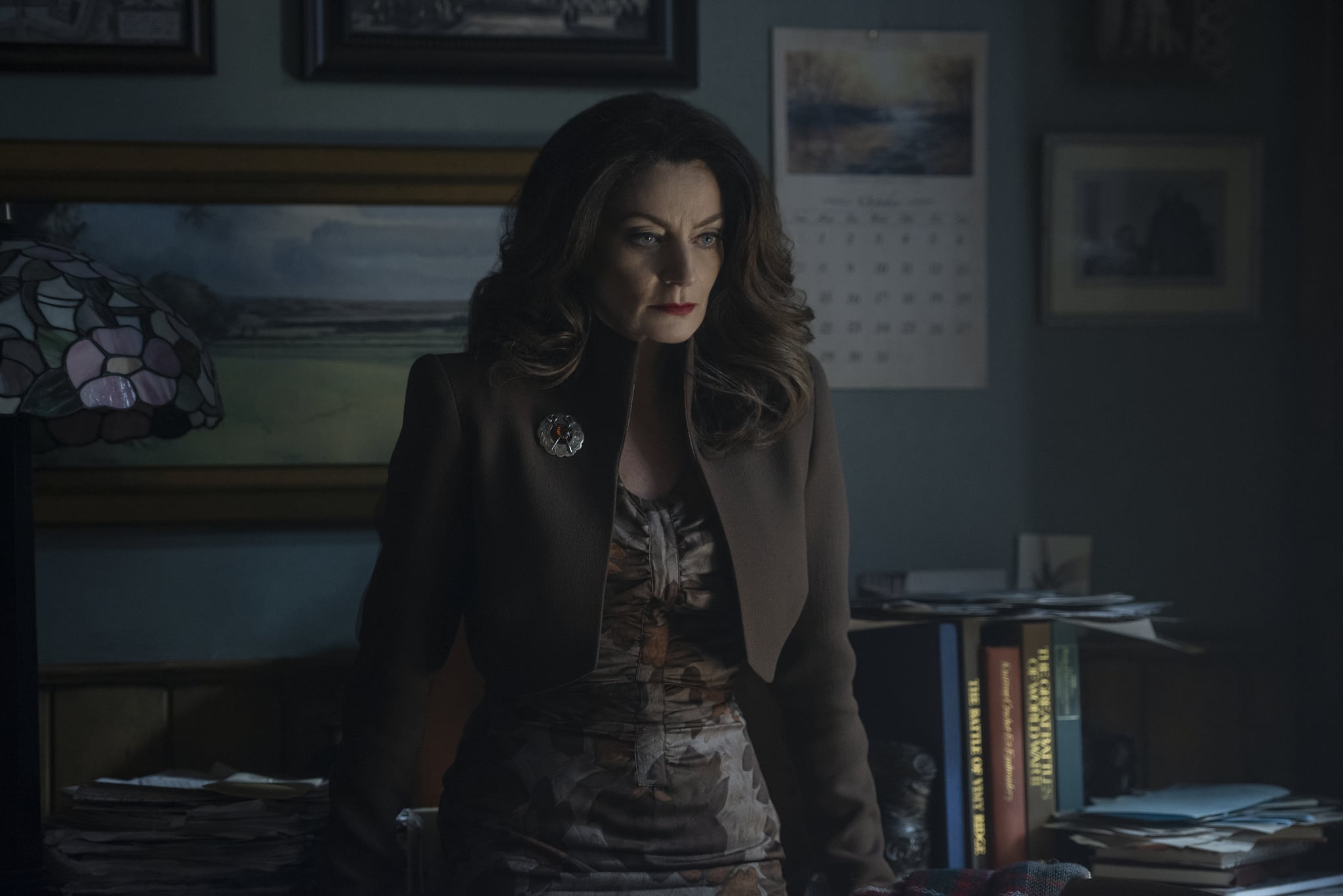 Warning: big ol' spoilers for Chilling Adventures of Sabrina below!
I have to hand it to Miss Wardwell — she makes being pure evil look damn good. I have no doubt that stock in red lipstick and floral dresses will soar after the Chilling Adventures of Sabrina premiere, all thanks to her.
But I digress!
What we're really here to talk about is how f*cking evil Miss Wardwell is, right? The character, played by Michelle Gomez, starts off the season as a mousy teacher at Sabrina's mortal high school who makes the mistake of picking up a stranded "woman" on the side of the road. After inviting her inside her home, the stranger makes quick work of Miss Wardwell, taking over her body and morphing into a chic but twisted villainess dead set on turning Sabrina into Satan's personal plaything.
If you caught yourself wavering on whether or not Miss Wardwell is really a villain at certain points throughout the series, you're not the only one — she's pricking the voodoo doll she made of Sabrina one minute and then saving her from the nightmarish wrath of the Batibat the next. But make no mistake: even when Miss Wardwell is saving Sabrina and the rest of the Spellmans from certain doom, it's all with the goal of steering the young witch permanently down the Path of Night.
Source: Read Full Article