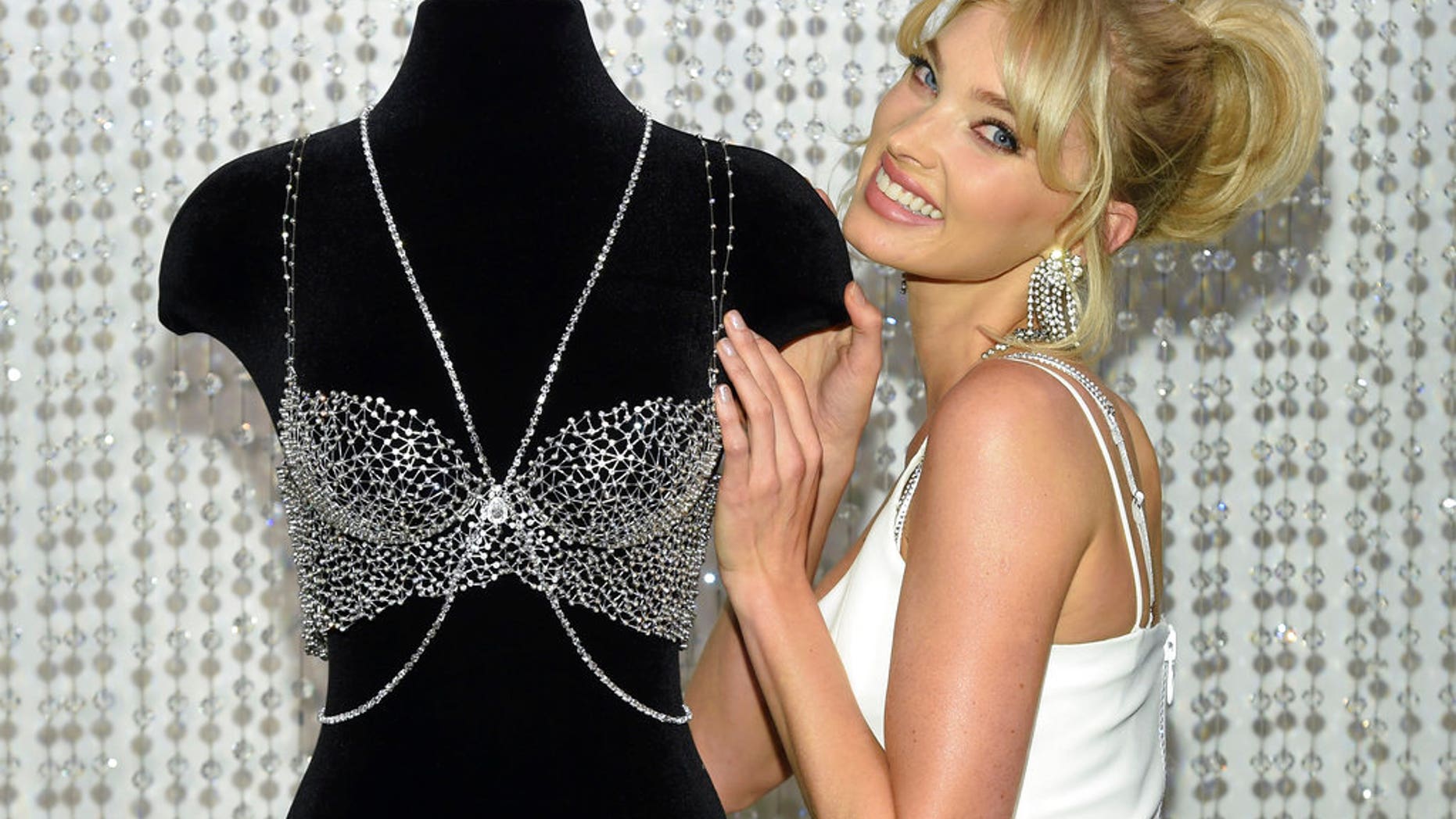 Victoria's Secret angel Elsa Hosk poses at the 2018 Fantasy Bra model reveal at Victoria's Secret 5th Avenue Store on Monday, Nov. 5, 2018, in New York.
(Associated Press)
The fantasy of the Victoria's Secret Fantasy Bra extends to the price tag, too.
On Monday, the brand revealed this year's diamond-encrusted design, which was created in collaboration with Atelier Swarovski and will be worn by Elsa Hosk on the runway during the brand's annual fashion show.
The garment took over 930 hours to create and features over 2,100 — or 71 carats' worth — of Swarovski lab-made diamonds set in sterling silver. According to Victoria's Secret, the bra is worth a whopping $1 million.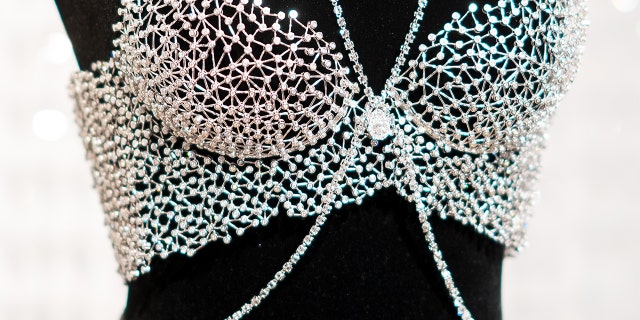 A view of the 2018 Dream Angels Fantasy Bra by Atelier Swarovski at Victoria's Secret, Fifth Ave on November 5, 2018 in New York City.
(Michael Stewart/Getty Images)
But Grant Mobley, a diamond expert and gemologist, says that valuation is pure fiction.
"The overvaluation of the bra is very clear because of what we know about the price of synthetic diamonds," Mobley explained to Page Six Style.
"Currently selling for $800 USD per carat, the reported 71 carats included in the bra would only be worth $56,800 USD.  When you add the price of the stones to the cost of workmanship and the price of the metal — the total value would still be far below six figures."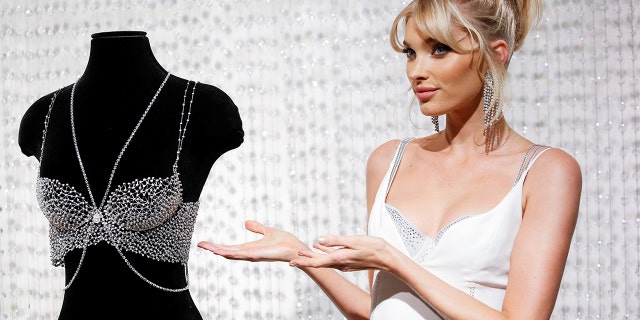 The 2018 Dream Angels Fantasy Bra and body chain are adorned with over 2,100 Swarovski Created Diamonds in a sterling silver Dream Angels bra silhouette.
(REUTERS/Eduardo Munoz)
He concluded, "Only natural diamonds from the earth would put the value of the bra into the millions of dollars, as in past shows."
In other words, this year's Fantasy Bra might just be the most fantastical of them all.
This article originally appeared on the New York Post.
Source: Read Full Article