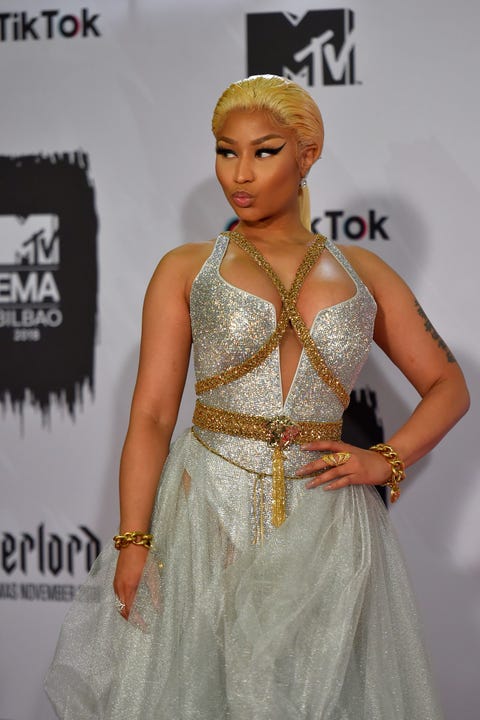 Nicki Minaj and Tyga opened the People's Choice Awards tonight with a performance of their new song 'Good Form,' and some people were not so impressed with Nicki's, er, form.
A few times during the song, Nicki clearly stopped singing and let the backing track take over. It's unclear whether or not it was on purpose or if she forgot the lyrics/just didn't feel like lip-syncing along at the moment, but either way, Twitter had *thoughts*.
Some viewers were quick to drag Nicki for her performance:
How do people like nicki … that was trash and I'm pretty sure she forgot half her lyrics? #PCAs
Can someone please explain to me why Nicki Minaj NEVER actually raps live and just stops rapping and lets the back track take over. ALWAYS. LITERALLY EVERY TIME. #PCAs
I'm watching this Nicki performance like #PCAs pic.twitter.com/pjlqFX7acg
If Nicki Minaj never had another live performance then I'd be fine with that. #PeoplesChoiceAwards
I was watching your #Queen make a fool of herself ! Out of breath ? Can't remember the words ? Stiff as a board ? Her career is over Baby🤷🏻‍♀️
While others didn't mind her pauses, and thought that she slayed anyways:
Nicki Minaj messed up her lyrics while performing but still managed to kill it, she is such a queen #PCAs
Nicki Minaj just performed and it was a stellar opening performance. #PCAs pic.twitter.com/fmdof3RHsM
Nicki Minaj showed some #GoodForm with Tyga opening the #PCAs! https://t.co/PEj5NZlf4v pic.twitter.com/E50u4QC5aI
Her stange presence is unmatched #PCAs pic.twitter.com/i3Cj3QhwNw
So, if you were watching…what did you think of her performance?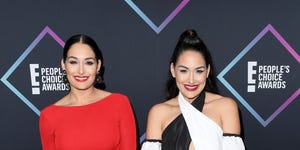 Source: Read Full Article