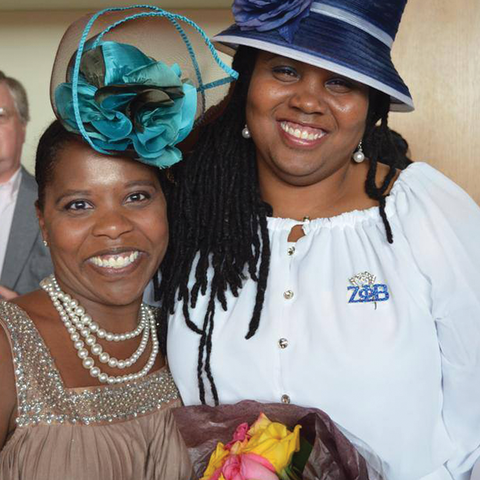 Regina Townsend
Infertility doesn't discriminate. According to the most recent data from the Centers for Disease Control and Prevention, married Black women are nearly twice as likely as white women to experience challenges conceiving.
Yet a survey by WomensHealthMag.com and OprahMag.com, in partnership with Celmatix, found that over a third of Black women in the U.S. have never talked to their partner, family, or friends about their fertility, making them the group least likely to speak about the topic. Our research found that everything from cultural pressures to a lack of representation could be to blame.
Desiree McCarthy-Keith, M.D., a Georgia-based board certified reproductive endocrinologist, dates the problem as far back as the 80s, when she says the faces shown in a rising number of fertility campaigns were usually white. And it doesn't help that when women do seek out medical help, she says, doctors often don't look like them. Of all medical specialties, it was found in 2016 that OB-GYNs were the least diverse group, with only 18 percent of doctors being of color—of which 11 percent were Black.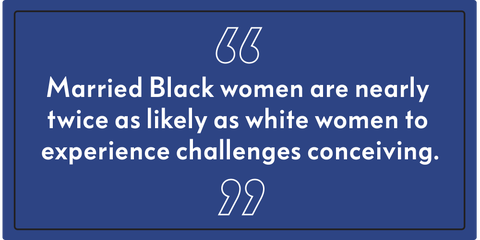 .
But many Black women are seeking to end the silence around infertility in their communities, creating groups for women of color to have access to resources, inspiration, and encouragement. This type of sisterhood, McCarthy-Keith says, is invaluable.
"It's about having a support system in place because if you feel like, 'Everyone around me is having babies except for me,' seeing those successes is very helpful for visibility," McCarthy-Keith says.
Read some of their stories, spread the word, and maybe you—or someone you know—will no longer feel like the only one.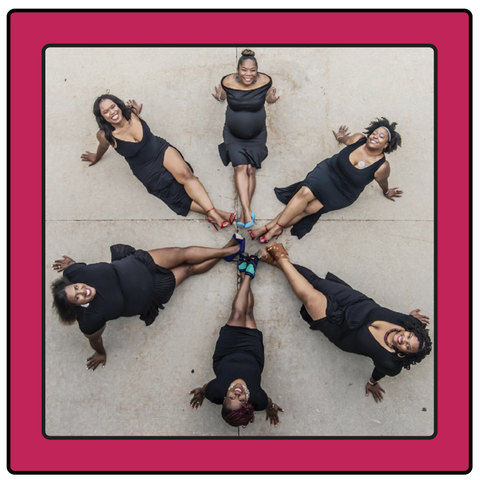 Fertility for Colored Girls
Fertility For Colored Girls
During her seven year struggle with infertility, Rev. Stacey Edwards-Dunn discovered that the support she was looking for in the Black community was nowhere to be found. "As I began to go about things via trial and error—Googling everything, encountering other women and couples struggling with infertility in my profession as a pastor…I learned that there wasn't a safe place for African American women to gather to work through their challenges," she says.
In March 2013, she created Fertility for Colored Girls (FFCG), which provides services for underserved Black women and couples. There's educational programming about treatment options, resources to connect with counselors, financial grants, and monthly support group meetings hosted by seven different chapters across the country, including the D.C.-metro area, Atlanta, and Detroit, with plans to add chapters in New York, Nashville, and Philadelphia.
While Edwards-Dunn was busy building this new national outlet for other women and couples, her own family was growing. On September 11, 2014, a little over a year after founding FFCG (and seven cycles of in vitro fertilization, or IVF), she and her husband Earl celebrated the arrival of their daughter Shiloh. But though they got their happy ending, FFCG hasn't slowed down.
Edwards-Dunn estimates that there are about 2,000 people in the organization's network, and since her organization launched, she's heard of 45 FFCG members successfully having children.
At their annual fundraiser in August, Edwards-Dunn says the organization awarded $48,000 in grants to eight couples, plus one free IVF treatment. "We are a village of men and women who want women of color to know they are not alone," she says. "We are here to support them, hope with them, and encourage them on this journey."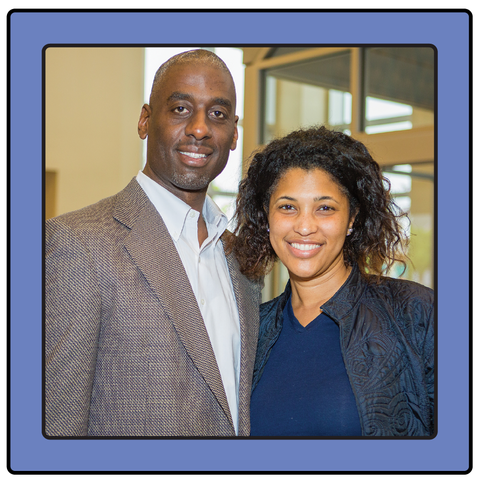 Kelly Heck
The Cade Foundation
Co-founders of the The Cade Foundation, Camille and Jason Hammond had been trying to get pregnant for five years. Camille had been struggling with endometriosis since she was diagnosed as a teen, and after six failed rounds of IVF, the couple was told to consider adoption or a gestational carrier. Hammond's mother, Tinina Cade, then decided to give them an unexpected gift. In 2004—at the age of 55—Cade carried and delivered her daughter Camille's triplets.
"Our foundation was created to help give families what my mom gave us," says Camille, a trained physician. "Even though we had all of these perceived advantages, we still struggled. We wanted to help those who may not have the same level of education, who may not live in a place where there's abundant access to high level fertility care."
In December 2005, the organization awarded its first couple with a $10,000 grant to help with fertility treatments. Nearly 13 years later, Camille says the foundation has given grants of up to $10,000 to 92 families, a number that will continue to increase each year.
Though they have a "commitment to supporting everyone" with their services, Camille acknowledges that having a presence in the Black community is essential. "As a Black woman married to a Black man, I could never not support Black families," she says. "Those are the communities that, frankly, I'm connected with. And you gotta go outside of the hallowed halls if you want to reach people. Reach people where they are, not necessarily where you want them to be."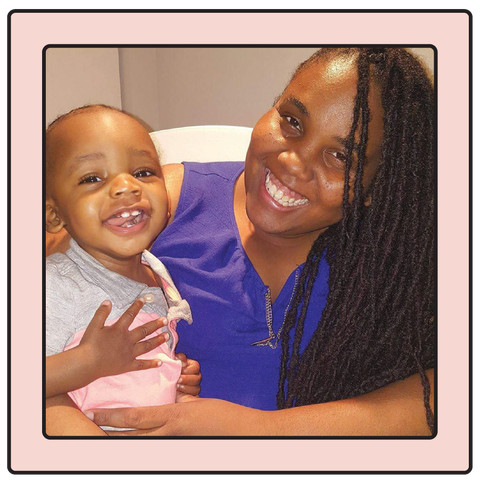 Regina Townsend
The Broken Brown Egg
For Regina Townsend, it all started on Facebook. Frustrated with the fertility issues she and her husband were experiencing in 2007, she felt like the social media platform was the only place to turn for advice.
As Townsend aired her grievances through status updates, she quickly learned that she was not alone: There were many women suffering, and they were quickly flooding her inbox with messages of solidarity.
"I had a Jerry Maguire moment," Townsend says. "That aunt that you have that always babysits everybody else and never had kids of her own? Maybe it's because she couldn't have any herself."
That aha moment sparked the blog The Broken Brown Egg, which launched on June 10, 2009. It serves as an online support group for women who don't want to make such a private problem public. As Townsend shared the details of her own nine-year journey to have a baby, followers sent her private messages and emails, consulting her site for wellness advice and health resources. "I try to make it mostly about advocacy and teaching how to be a self-advocate and help these women find their own voice."
With financial help from a Cade Foundation grant, Townsend was able to undergo a round of IVF herself. Exactly seven years from the day The Broken Brown Egg went live, her son Judah Emmanuel was born.
As she juggles motherhood and her job as a librarian, Townsend has less time to dedicate to her blog—but she remains passionate and active with the cause. She says she still feels like she was the "last picked for the team" when it came to getting pregnant. "Those types of feelings never go away… Even though I may have reached what we thought is success, there's still all these emotional and mental health things that go hand in hand with infertility that I haven't been able to find resolve for. I want to be a voice so people know I'm still here if they need me."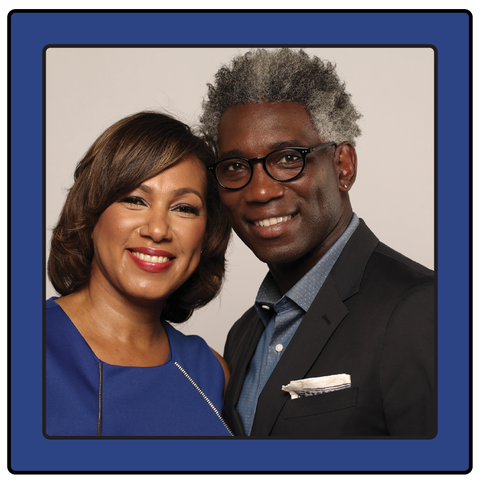 Oshun Fertility
Oshun Fertility
In her 20s, Helen Stephens was diagnosed with endometriosis, fibroids, and polycystic ovary syndrome. At the time, the symptoms that came with each (intense abdominal pain, abnormal periods, and uncomfortable infections) were enough to deal with; she wasn't even thinking about having a baby. But over a decade later—when she met her husband, Marcus—it was time to consider what it would take to get pregnant.
Because of her diagnoses, Stephens knew it would be difficult to conceive. After a few surgeries and three months of trying naturally, the couple went through one successful round of IVF. Their daughter Summer was born in 2006. Two years later, they had their son Miles. "We were lucky in that we knew what to do, what to look for. We knew to explore all of our treatment options."
In 2009, with a new desire to help families fight infertility like they had—and with Stephens' background as a microbiologist—she and Marcus founded Diversity Fertility Services, an egg donation and surrogacy agency dedicated to helping all people of "diverse backgrounds." But as the years went on, the two noticed a trend amongst their clients of color.
"What we found was a lot of our clients of color, and particularly women of color, like myself, were not utilizing fertility treatment," she says. "They might try a cycle of IVF and then they would stop. Maybe egg donation was their next option, and they just weren't ready to do that. Or they had preconceived notions that it wouldn't be accepted by their family, or the community, or the church."
As a Black woman, Stephens understood that, culturally, so much self-worth is tied to the ability to have children, and when women aren't able to do that, their gender identity is threatened. These feelings only add to the stress that comes with infertility: all the tests, appointments, and money.
To encourage Black families to keep pushing through, Stephens and Marcus formed Oshun Fertility Services in 2016. The agency specifically focuses on helping families of African and Latino descent have children through a surrogate or egg donation. The service takes a holistic approach for every step of the planning process. In addition to IVF clinic referrals, they also work with mothers to provide counseling, encourage meditation, and improve eating habits (all factors, Stephens says, that can positively affect fertility). Once a client decides to get pregnant through a third party, the agency helps with financial planning as they match you with a surrogate or egg donor.
"We work with the parent to be, and their circumstance, and situation, and try to figure out what they need and help them," she says. "I feel like it's really a blessing to build up their self esteem and self worth and say, 'Stop. You are not broken.'"
Photo of Camille Hammond and Jason Hammond: Kelly Heck Photography
More From Our Black Women And Infertility Package

From: Oprah Magazine US
Source: Read Full Article